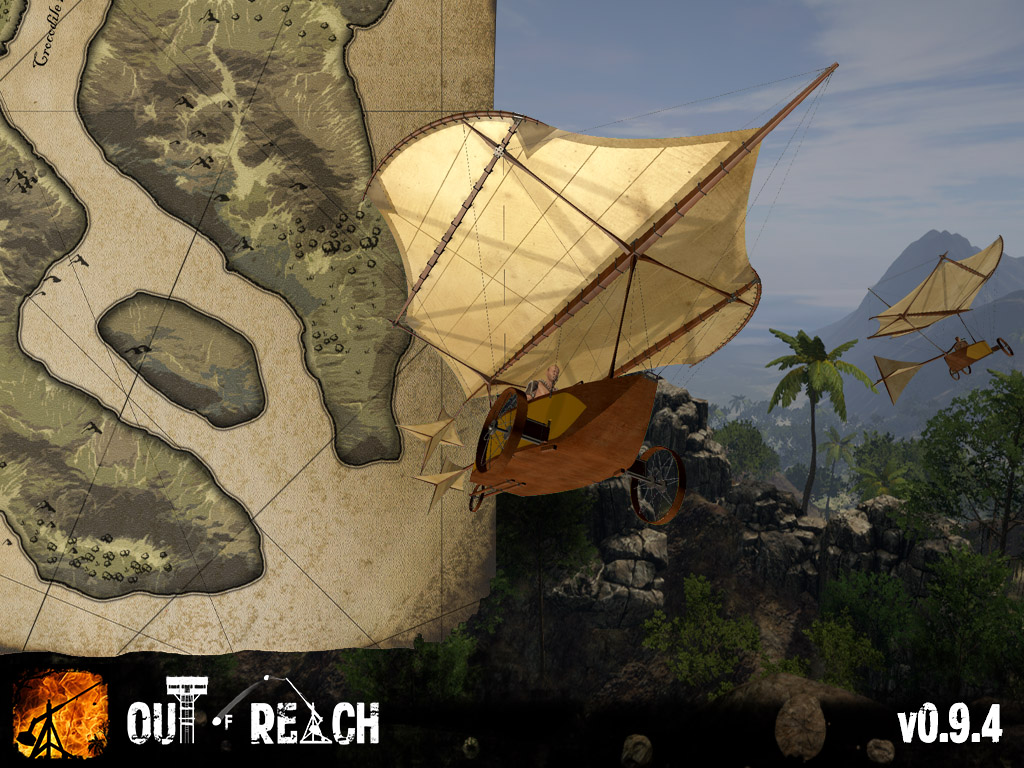 Out of Reach dev team worked hard over the last weeks to bring you some awesome new features! Here is what you can expect from the 0.9.4 version:

Gliders
You are already able to walk, run and swim, but humans always wanted to conquer also the skies, so...we're happy to introduce the gliders! In the upcoming patch the possibility of using them as siege weapons will be added as well.





Maps
Getting lost is not always nice, but someone wise has invented maps in the past. Now you can use them as well to explore the OoR world. Discover the area step by step and see it appearing on your precious map.





Farms
As we didn't mention this before and we know that many castaways craved for possibility of sowing - here it is!
If you are lucky with the treasure chest that you find, it might contain some wheat seeds - build yourself a plantation to cultivate it and enjoy delicious bread after a while.
Sometimes while collecting redberries or flax, you might also find seeds - set some flower pots in your garden and enjoy your personal sources :)
Who's up for fishing? If you are, you should prepare a good net and catch some fish - bon apetit! It might need a little bit of patience though.





For those who didn't have a chance to get familiar with the game - here's the official trailer:



See you soon in the world of Out of Reach!