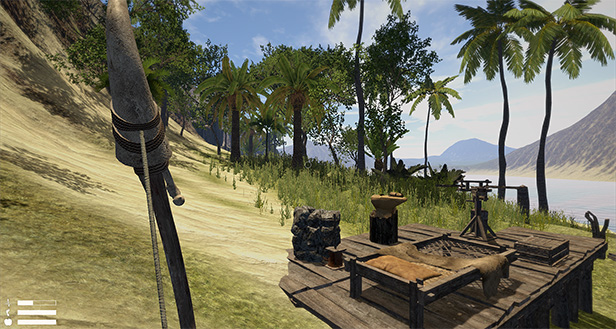 Not to keep you waiting till the next big update, we've decided to push some significant fixes already this morning. Here are the main changes made according to your feedback:
Downdijk:
Is there an option to play PVE? Because i don't like to play PVP
- Here you go!:
Game modes (experimental):
Standard
- Build Builder's Desk and upgrade it to give your house 3-48h (depending on the Desk level) protection against raiders.
- Get Renegade status for killing non-Renegades or destroying other players' properties
- Get Punisher status for killing Renegades
PvE
- Attacking other players or their houses is forbidden
- Builder's Desk gets damaged after 5 days and needs to be repaired within 2 days or base loses its owner
PvP, Gathering x3
- Builder's Desk gives only a few minutes of protection
- Gathering resources is significantly faster
Dusty:
Where is the Khuldas Server?
- Fixed problems causing servers to restart spontaneously (happened 2 times on Khuldas server)
Vedixsz:
Someone has made houses in the entrances of a cave so if you want to get in you have to become a renegade.
- Blocked possibility to build in front of the caves. Feel free to build inside (without Builder's Desk though)
Manta:
Larger Furnace Capacity for wood ( perhaps auto-load if wood is available in player inventory ?)
- Furnace will now burn for 3 minutes
Don't eat the poppy,*****:
guys, why the low brightness after update i can`t see almost nothing even during the day?
- Migration back to Unity 5.0 to fix colorspace issues – we'll wait until Unity 5.1. gets fixed
You Kissed a Boy and Liked It:
Where's the character / avatar?
- First two basic tutorial pictures are available while playing – press Esc