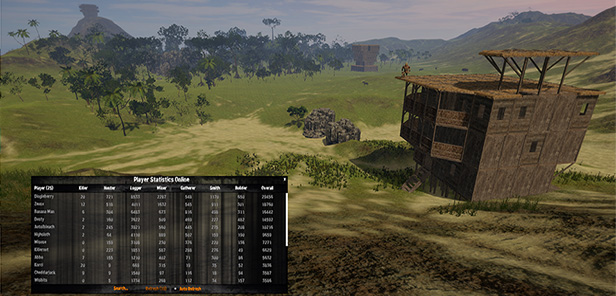 Hello everyone,
after the first 5 days of Early Access we've collected several tons of feedback from the Steam forum and e-mails. Here is the first effect of that – patch 0.8.4 with the most necessary fixes:Steamcommunity.com
We would like to thank you VERY much for your support and ensure you that even when we can't reply, every single message is read and taken into account.:)
Also special thanks to those who trusted us from the very beginning of closed Pre-Alpha, as well as to Fatte Wok and Grym Thor Ragnar who probably have more posts in the Discussions section on Steam then we do, Evgeniyrus who makes great guides about surviving and knows the islands pretty well:Youtube.com , Slightlymad79 for making the best spoiler video ever: Youtube.com and many others who motivate us like Jerry Fletcher who didn't like the game on the first sight but now seems to have changed his mind!

Patch 0.8.5 will contain the second part of fixes and most probably new modes for the servers like PvE for farmers and builders and Speed mode to let players build fast and destroy fast.
Thanks to you, the great community, we find additional energy to work on Out of Reach and we'll keep on going!