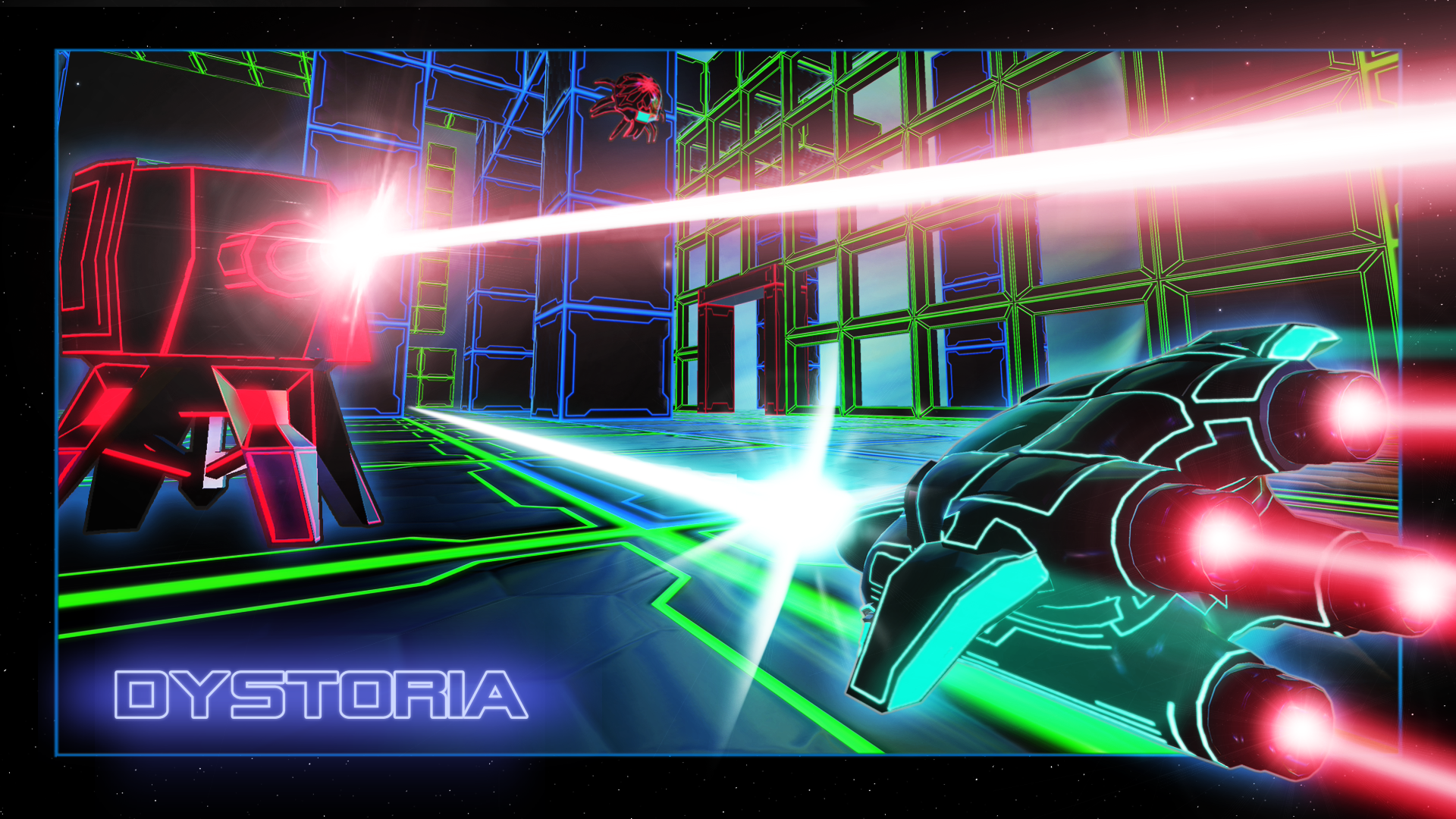 DYSTORIA combines a unique style of 360 degree axis shifting gameplay with action packed space battles, stunning visuals and mind-bending level design all backed by an original 80's style synthwave soundtrack.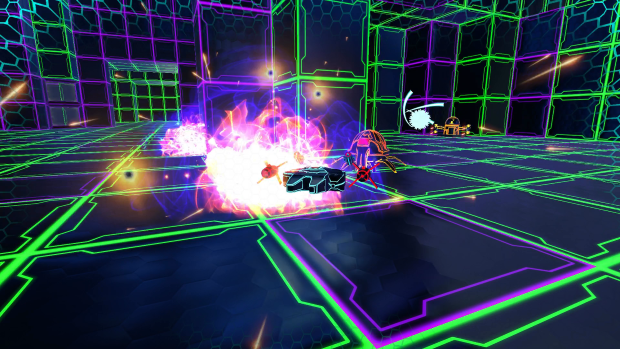 Game Features
9 different PLAYABLE SHIPS, each with different Speed, Acceleration, Handling, and Shield capacities.
SHIPS are purchased with SALVAGE which are pieces of your ENEMIES remains that you collect upon obliterating them.
SECTORS are completed by collecting three ORBS which open the exit portal which must be reached alive to successfully finish.
9 different WEAPONS to purchase, with the ability to equip 3 WEAPONS at a time.
Collect NUCLEONS in each level to use to purchase new WEAPONS.
Use TRANSPORTERS to fire your ship to otherwise unreachable parts of the SECTOR.
SPEED RAYS can be used to blast your ship across gaps.
Some blocks can be destroyed with BOMBS revealing secret areas.
ARC TRIGGERS can be shot at to initiate changes in level geometry.
DOORS with SWITCHES that can be activated.
7 different ENEMY types, some of which are free flying and require a tactical approach to defeat.
In Dystoria your ship hovers along any surface in any direction. As you navigate each sector you may find that what seems like a simple navigation can be quite complex as your orientation changes with every turn. This makes for some very incredibly fun gameplay that quite frankly we are surprised hasn't really been done in a shooter before.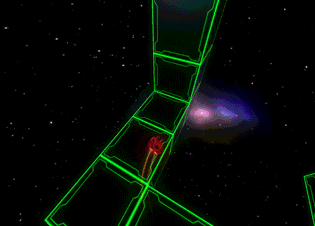 Isn't that just called "Six Degrees of Freedom", you ask? Well yes, and er... no. See, you can't leave the surface of whatever you are hovering on, so technically this isn't freedom - in fact it's the opposite.
As soon as we developed this movement style and played around with it we knew we had to have guns and bad guys and explosions. Our long term goal is to branch DYSTORIA into a multiplayer battle arena reminiscent of MarioKart battles, but in 6-axis zero-g awesomeness. Depending on how well DYSTORIA is received, we will be looking to pull that marvel off in the sequel with DYSTORIA 2 (TBD).
DYSTORIA is a satisfying blend of old and new. The indie game world is absolutely flooded with pixel art and 2D sidescrollers. While we love these games and art styles, as kids who were blown away when consoles first went to 16 whole bits, and then to 32 and 64, we just can't help but be in love with all things HD. So while DYSTORIA uses high poly models, studio quality sound and super smooth 3D action, at it's heart it's an arcade experience from the 80's.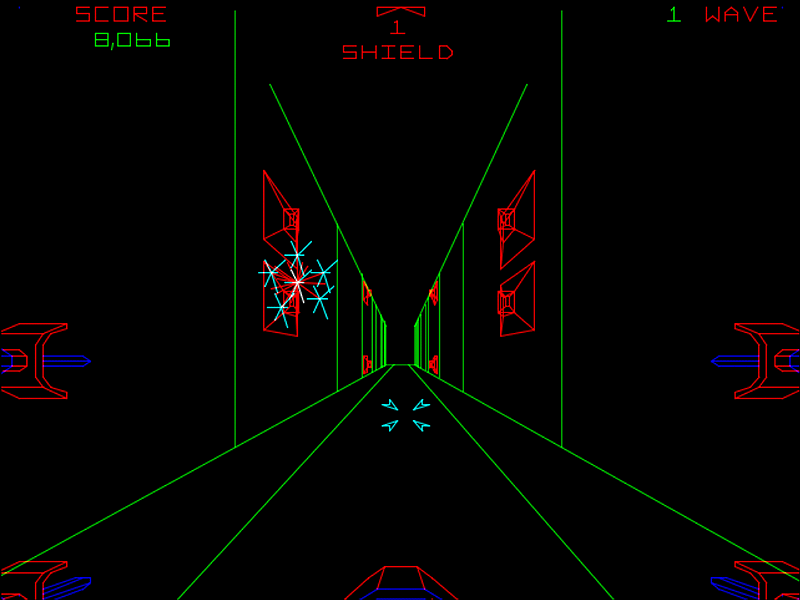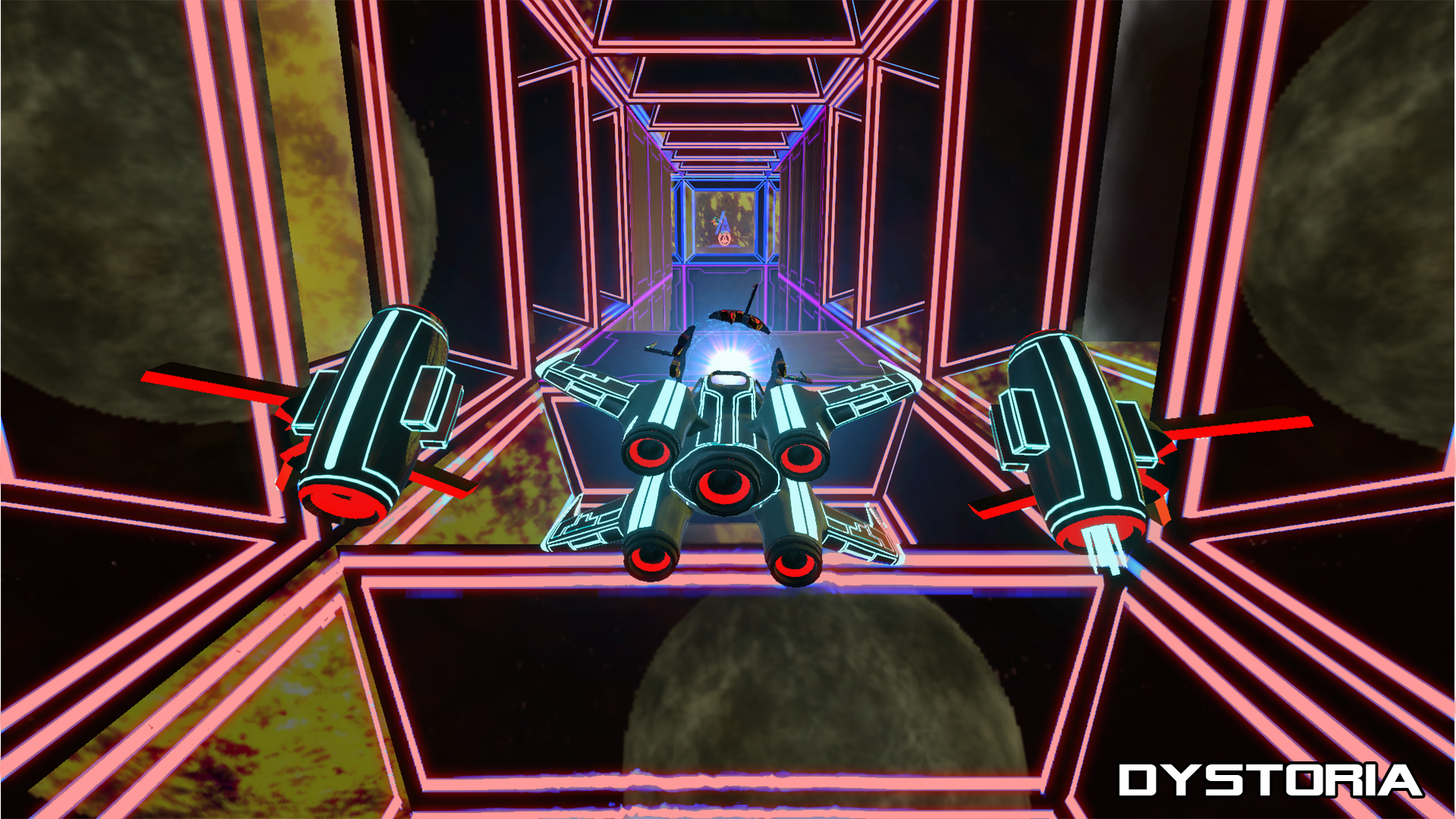 I remember being blown away by the Star Wars arcade game back in the 80's with it's line art and primary colors. It was the first game that I had ever seen that pulled off a somewhat convincing 3D experience and I have no idea how many quarters I dropped into that machine. Another obvious inspiration was Tron (the old one, like back before it was made into a feature length music video for Daft Punk).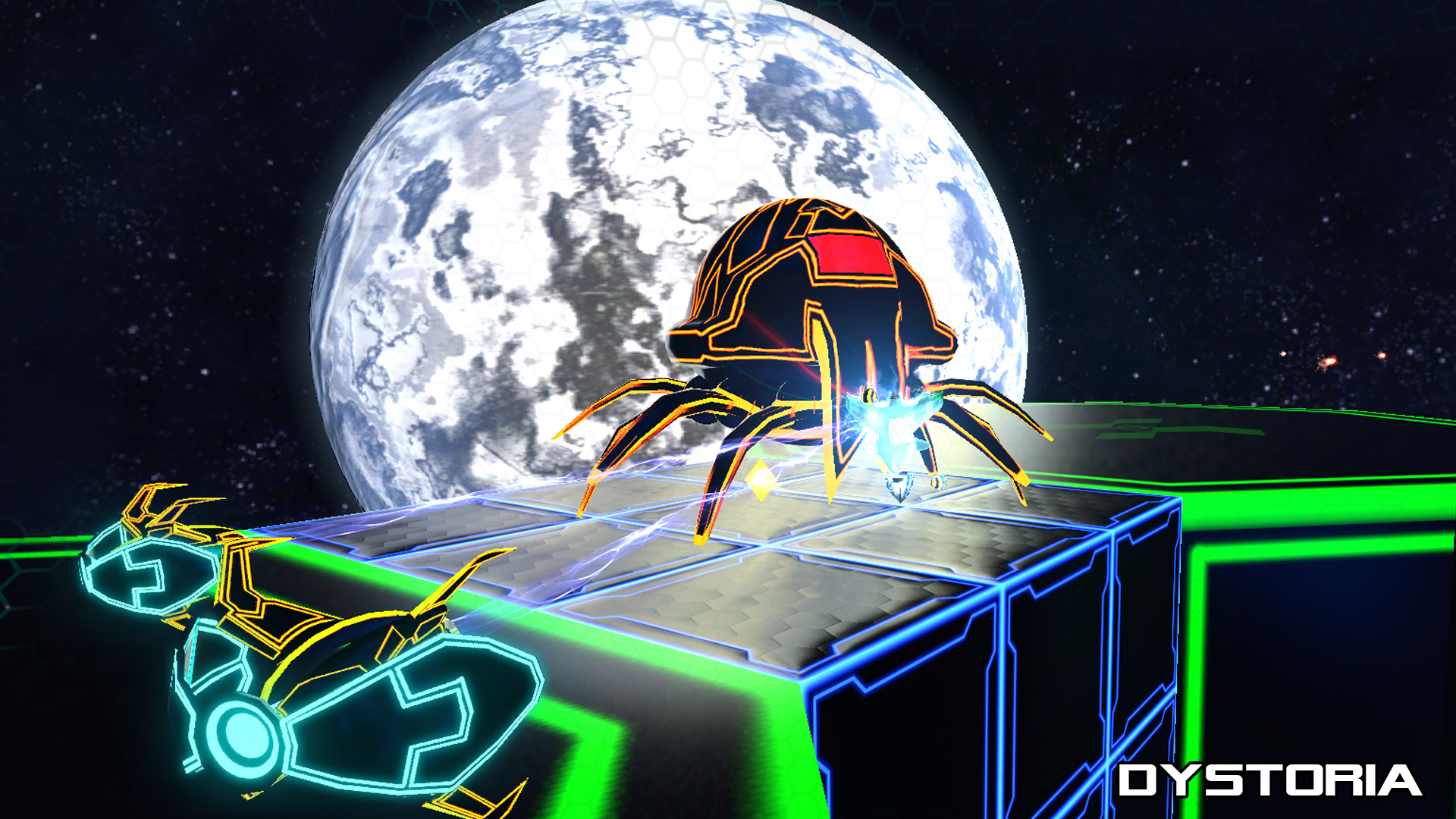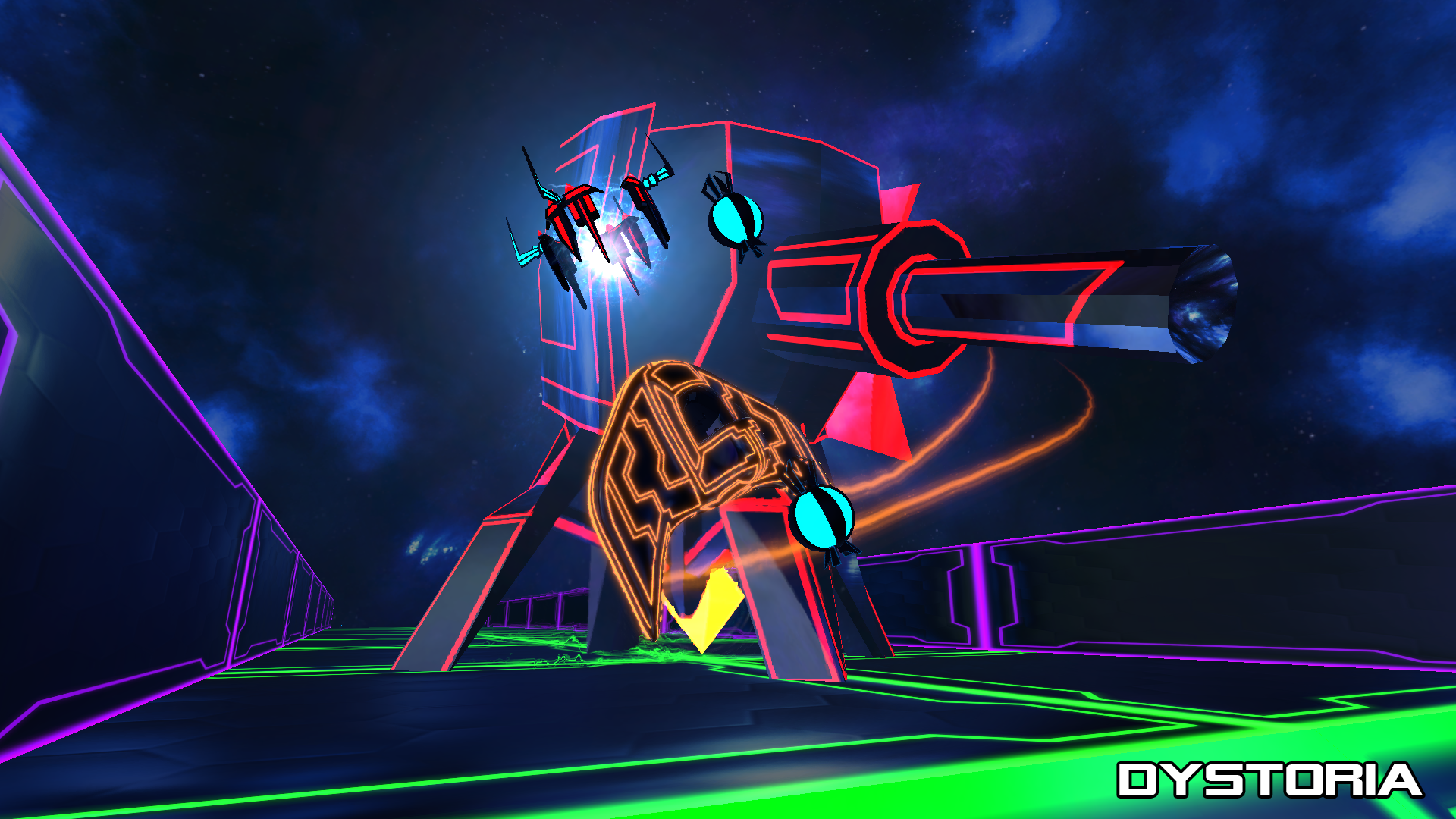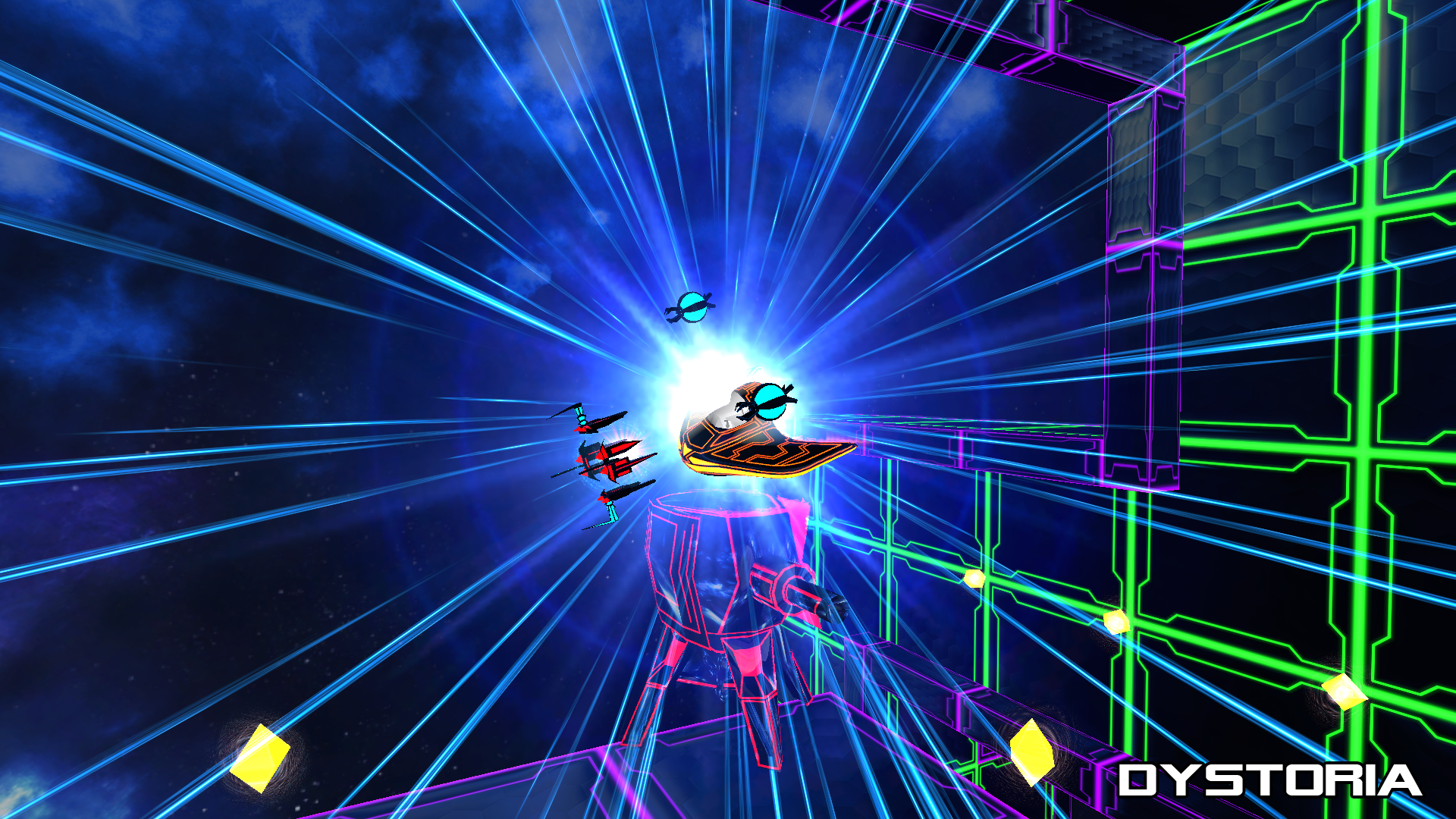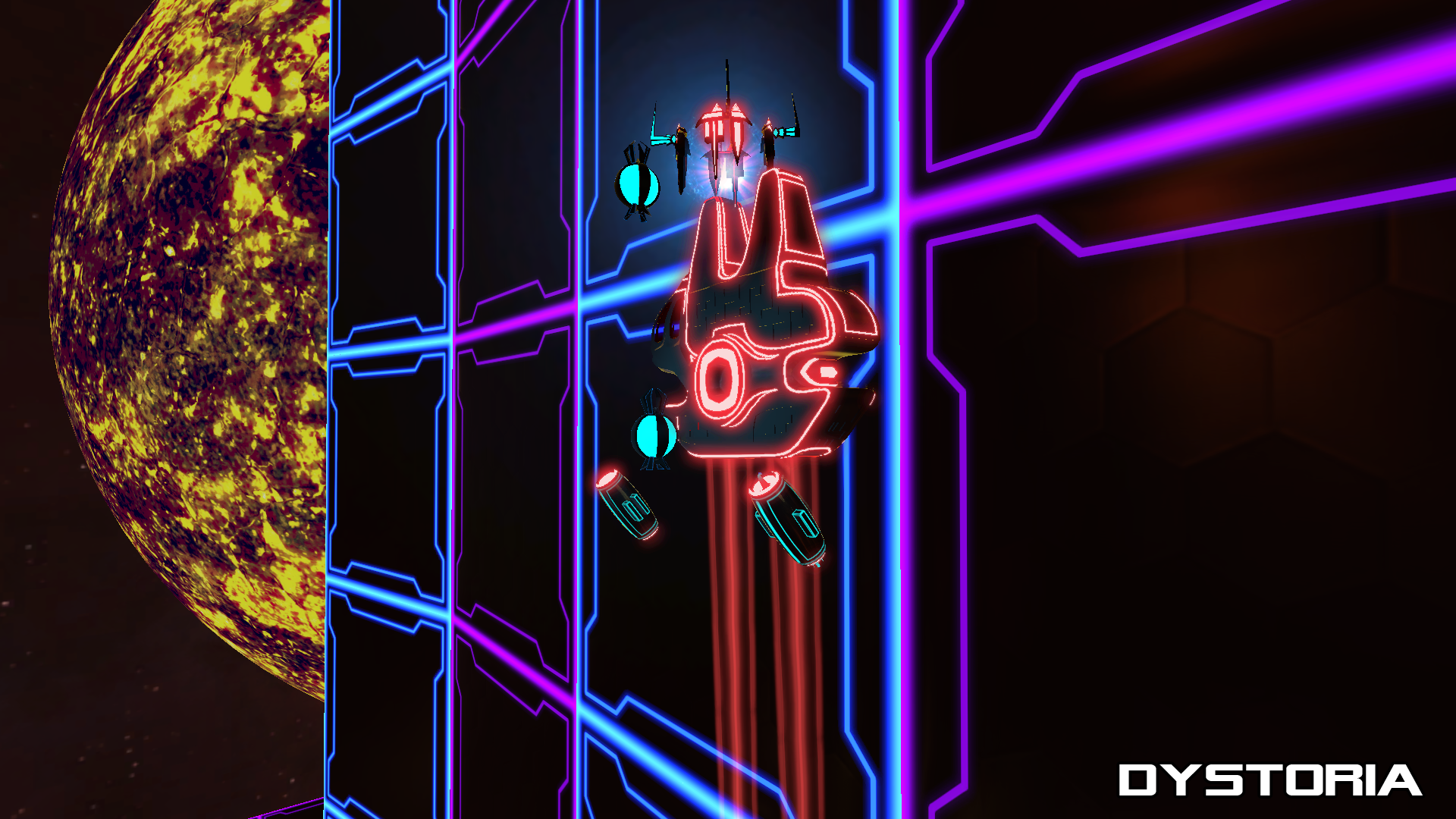 Some have suggested that perhaps DYSTORIA is a diabolical zero-g space labyrinth run by aliens in which you are trapped as an experiment. I guess you'll have to play it to find out. The truth of the matter is we think Dystoria stands on its own without the story, a truly modern take on the Arcade experience of the past. It's a lot of fun and it's quite challenging. Dystoria truly shines with it's groundbreaking gameplay, strikingly beautiful art style, and killer 80's synthwave soundtrack. A nostalgic nod to it's 80's Arcade predecessors is evident, and the 80's Sci-Fi story will evoke those feelings, but if anything it's just gravy for those looking to be pulled into the full experience.
Tri-Coastal Games is a 2 man indie development team from Canada consisting of Craig Grierson and Daryl Wilson. We live in the tiny town of Three Hills on the Alberta Prairies where many inhabitants consider video games to be powered by dark magic and wizardry.
Oh, and for those who have been asking why the name "Tri-Coastal" the answer is that Canada in all it's massive natural beauty has 3 coasts lines, and well, we do love Canada with all of its moose, bears, beer and poutine....
dystoria.com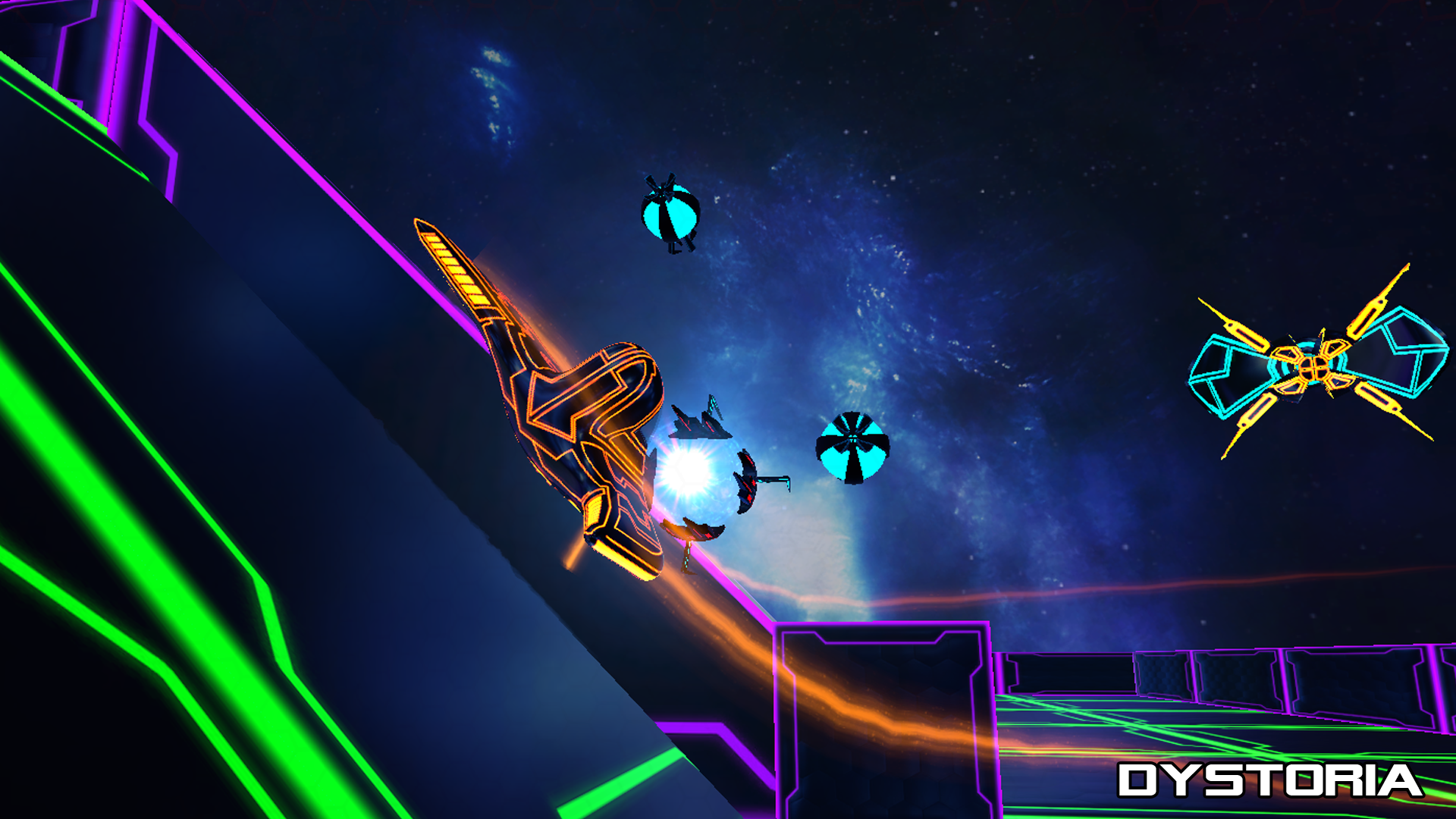 Why We Make Video Games
In the 80's, video games gave us a sense of wonder and awe as they brought us into entirely new worlds. As kids we used to dream of making games and were bursting with ideas of what we would design and places we would create. Back then it seemed unreachable, but today the tools are available for almost anyone to utilize, and are pretty awesome to use.
Our two man team have both left the workforce to follow our dreams of making games that we love. Our hope is that you will have as much fun playing as we do creating. Oh, and we also hope that we don't starve. Definitely counting on people loosening their purse strings to show us some Indie Loving. And for not much more that a cup of coffee these days, I think you'll be pleasantly surprised by DYSTORIA.
GAMERS UNITE.