Dynamic Lighting!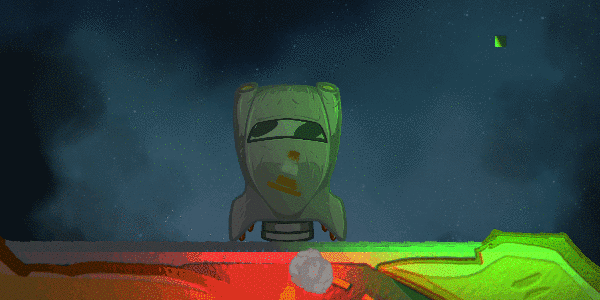 Blue-Collar Astronaut runs very lean at the moment. It's intended to be playable on older computers with minimal graphic processing. The rig I'm developing it on is over 5 years old, runs a GeForce 9600, and was a budget build even back then. That said, I'm looking to include dynamic lighting to the game if its something that appeals to you all. That above picture, that's impossible to ignore, is an example of some normal mapped lighting. You'll be able to turn it off/on in game either way.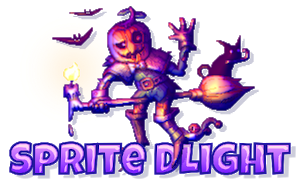 If you're interested on giving your own 2D sprites some dynamic lighting, check out Sprite DLight. I was lucky enough to get in on Dennis' very successful Kickstarter, but you can still get into the beta test here if you'd like to give it a whirl.
Debt, Virtual
I'd like to go ahead and lay out the narrative flow of Blue-Collar Astronaut so that I can get your feedback/suggestions on it.
The game starts out in Driver's Education with the premise of "Launch yourself into riches". These levels are graded in ambiguous point totals and are meant to be tough fun. Essentially its an attempt to condense the higher education experience into a silly space game. You'll notice a few other students struggling as you progress through the levels; a few even seemed to have dropped out (bad pun). At the end of it all, amid roaring applause, you'll be presented with a diploma... and a bill to the sum of the U.S. average student debt after graduating (for the 69% who have debt after graduating). And that's when the game starts proper.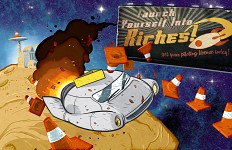 After Driver's Education, levels are graded in a monetary fashion starting with a performance based pay and deductions for fuel consumed, repairs, interest on debt, and basic living expenses. This begins chipping away at your student debt. Slowly. The Pizza Delivery and Truckin' levels deliver a good amount of personality to help carry the player through a game that is now deliberately less fun. Which is maybe foolhardy on my part, but I think we live in a world now where games don't just have to be about escapism and should occasionally inspire to leave the player feeling the wiser for having taken part in the experience.
There are a few other odds and ends that add to this narrative that I'll just mention briefly. Each is meant to be a conversation piece more than a treatise as the game will attempt to take a role more of presenting information and perspectives than arguing a stand point.
A store that unlocks after Driver's Education that's filled with really cool looking, likely unaffordable, things that would surely make your game more financially productive.
Lottery tickets and a bankruptcy option (which doesn't wipe student debt).
Advertisements within the game (as in something you can fly your ship by) for store items.
Base pay being augmented based on a random predefined gender for each player profile (i.e. you can't change it).
One thing I do want to make a point of though is that I do very much believe in education and will do my best to not let the final product appear as a stand against self improvement :) Anywho, please drop me a line with your thoughts at scott at mutatedsoftware dot com or make a comment on the Kickstarter page.