2 Updates that IRS hasen't added.
Here they are. Enjoy
~~~~~~~~~~~~~~~~~~~~~~~
Update 1
"Dwarves, Concepts and 2D art"
29/07/2009
Hey,
This week's update is full of everything, and the mod is progressing very well on a general note.
First, its the first female dwarf for any mod. Its is Dis, Thorin sister and she will be in the wotr Dwraven Faction.
So here she is: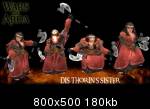 Secondly, its the Noldorian Design Concepts for the First Age,
Here is the newer, improved and more detailed version of Idril Celebrindal(Stage 3)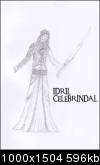 This is a powerpoint for the rest of the designs( most is not my work and thats why Idril is the only image outside as I believe I have previewed Finduilas in an earlier update)
However, here is also the Noldorian Feanorian Armour Concept
Powerpoint
Finally, here are the skins from Last Week's update as jpegs- however the notes and abandoned concepts are missing
The Nandor and ossiriand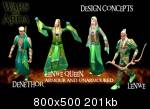 Doraith Archer, Super Sleathed and Nimloth
The Spearman and King's Guard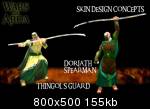 Thats all this Week Folks,
Elrond
High Councillor
~~~~~~~~~~~~~~~~~~~~~~~~~~~
Update 2
"Elves, Elves and more Elves"
5/08/09
Hey,
On a General note, the mod is progressing well and solid work in some areas have begun in other eras and the next private beta hopefully be out soon.
Secondly, I would like to welcome Nethlen Narcu on board as part of the mod team, who wil be helping in PR and other things i have planned....
So for this week's update;
Arwen at Helms Deep
She will now be featuring in the wotr campaign in the Helms Deep Battle, as orignally planned in the films, as well as featuring the the Rohan Galadhrim Summon,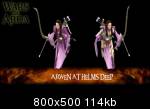 Secondly, here are the final skins and models for the Units of the Doriath faction ,( no longer just concepts)
Doriath Archer
Doriath Spearman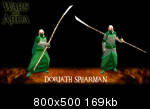 Doriath Elite Marchwarden as it was so popular last time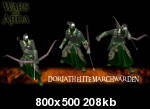 Finally here are the concepts for the eldar of Valinor, with my paintings separate
Finwe and Morgoth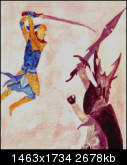 Miriel, Morgoth and Noldorian Archer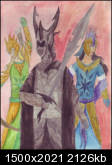 Note: Miriel design was origanlly going to be for Irime, but Irime gained a new design
Here are the rest of the powerpoints
Thats all from Lorien, this week Folks
EHL,
High Councillor of the Vanyar
~~~~~~~~~~~~~~~~~~~~~~~~~
That is all
Hope you like it,
Nethelen Narçu