Dwarf goes wroom - gameplay and content update
0.9.9 is live, featuring several new gameplay features, balancing, and stages. The main feature of this update is the frenzy system that rewards players for non-team kills, encouraging more aggressive tactics.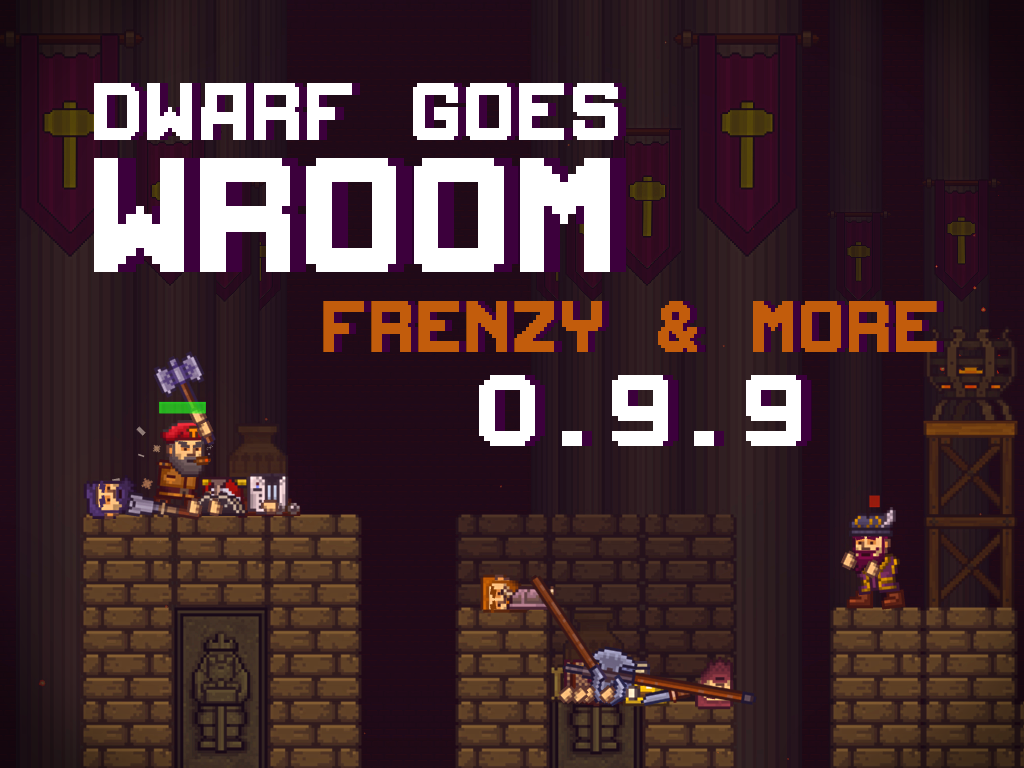 Frenzy
Frenzy is a new feature that counteracts idle or overly defensive tactics, making killing other players more rewarding and valuable tactic in all game modes.
When using this system, players get attack cooldown reduction, movement speed bonus, and instant minor healing for each non-team kill. The effect stacks up to five times, and stays on for the rest of the match. All these parameters can be customized in the menu, and the frenzy can be completely disabled for pre 0.9.9 style gameplay.
Frenzy is supported by 3-6 players in any game mode, but also works with 2 players in respawn-based game modes.
Global attack cooldown multiplier
Time of the cooldown period of all the weapons can now be globally controlled in the options by a multiplier. Currently, this multiplier allows the cooldowns to be reduced down to 0.7 of their original time.
The default was set to 0.9, instead of "classic" 1.0, as the cooldowns have been little too harsh.
Disarming
Another new considerable gameplay feature addition is disarming. Certain attacks, huge knockbacks, and falling damages of at least 30 now disarm the player, causing all the weapons to be force-thrown off, and applying one second of no-picking-weapons cooldown. This effect can be noticed, other than player losing all the weapons, by a brief "disarmed" message.
Explosive tweaks
Several explosive tweaks were implemented, most notably making the Grenade now explode on player collision while still bouncing of other objects.
Three new stages
New stages were added, introducing:
Climb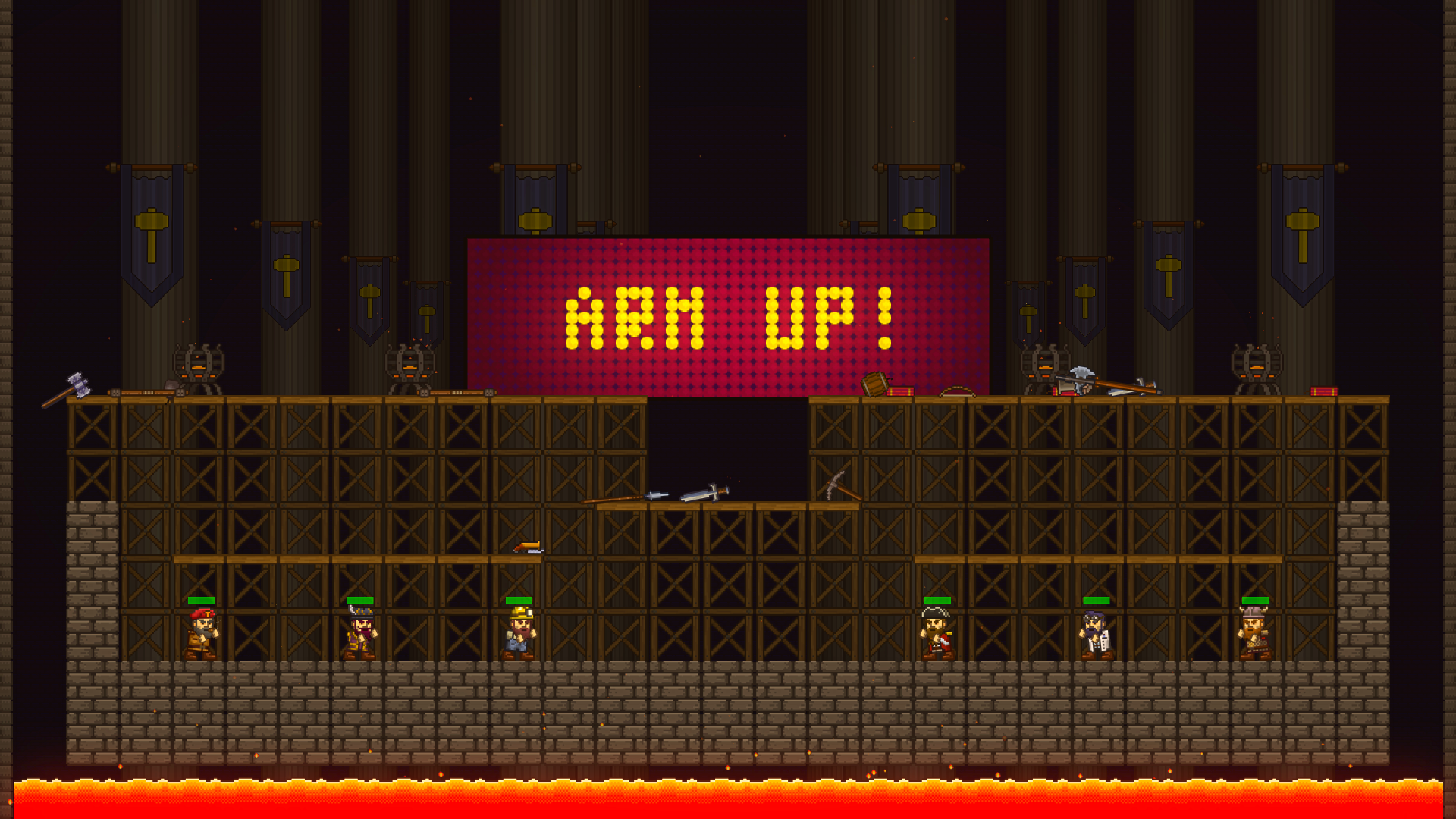 Float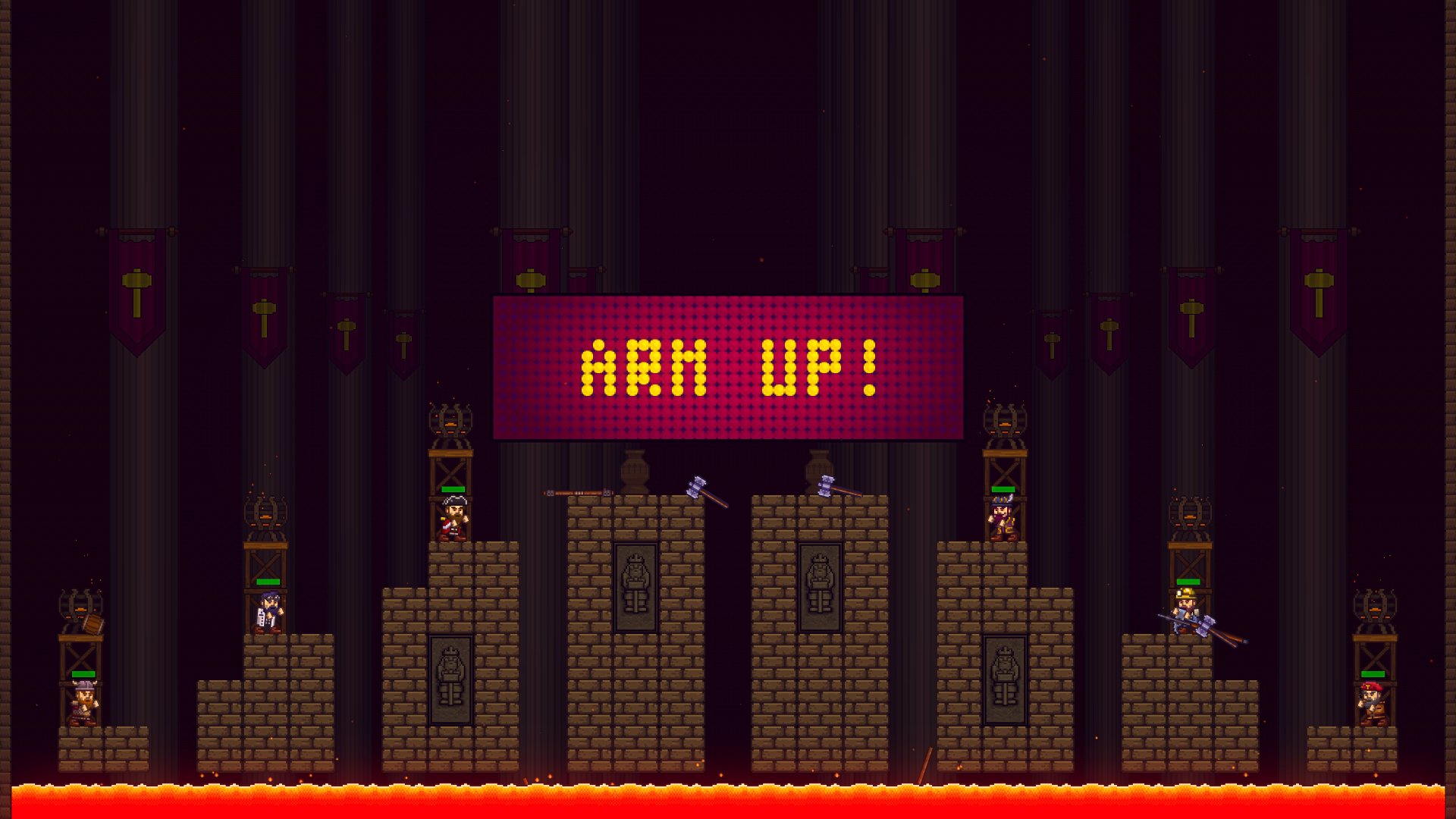 Heap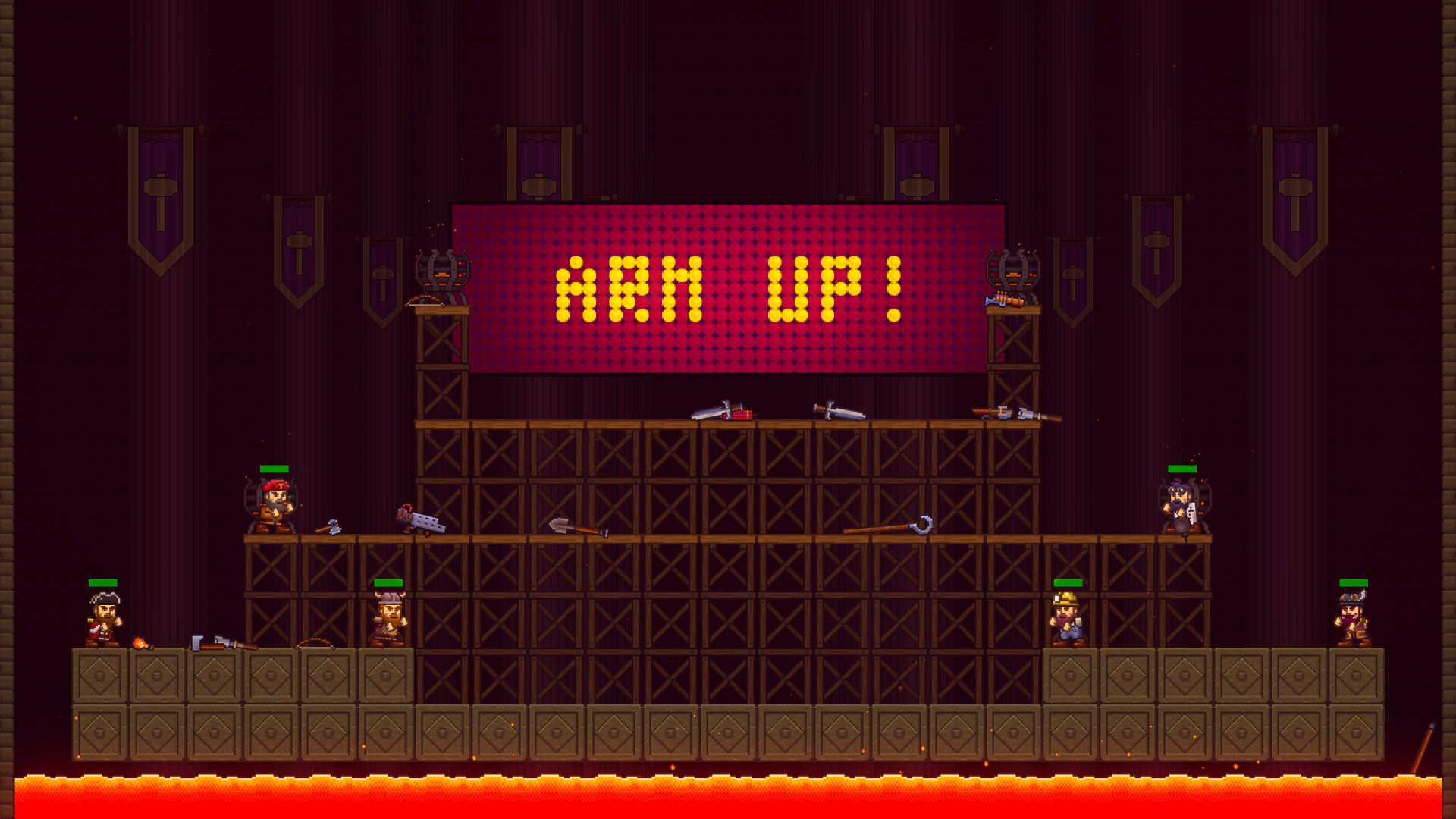 Check out the full changelog, future road-map
The full changelog and the details can be found here: Blog.dwarvesmightfly.com
DBB is now game-mechanics-wise close to its non-beta release-state, but is still quite far away from being "release ready".
This means that the focus point of development will shift from adding new features towards fixing usability issues like the navigation in the awfully cluttered menu system, perfecting the audio and visuals, tweaking here and there, and adding content. The next minor updates will focus on these issues, fixing the menu being high in priority.
Expect to see many 0.9.x patches in the next weeks.
Cheers!