Hello everyone!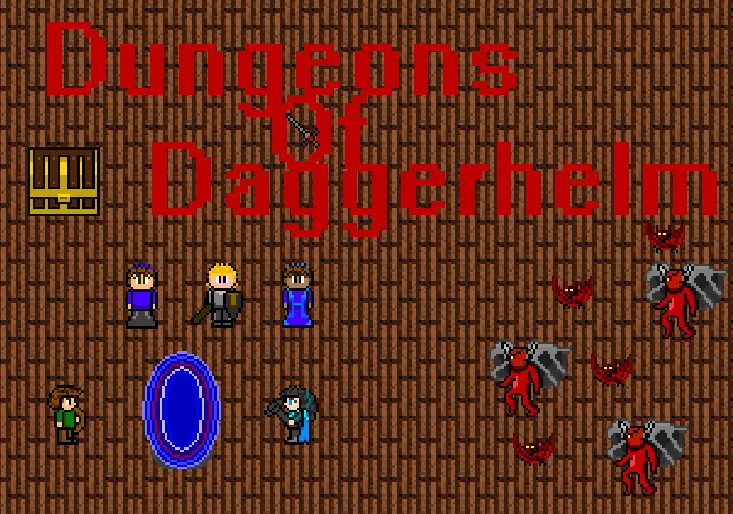 The things we talked about back in the previous news article (Dungeons of Daggerhelm - Optimization+) are essentially completed. Here's an exhaustive list of everything that we've been doing in the game since then (and other things):
- We streamlined enemies so that we have more direct control over their stats.
- We remodeled player and enemy damage and health so that it scales with the player's current level. This may change depending on how crazy end-game damage and health values become, but hopefully armor boosts will resolve that.
- We added and modified a game save function so that it accurately records and reloads all player stats.
- We changed the pause menu: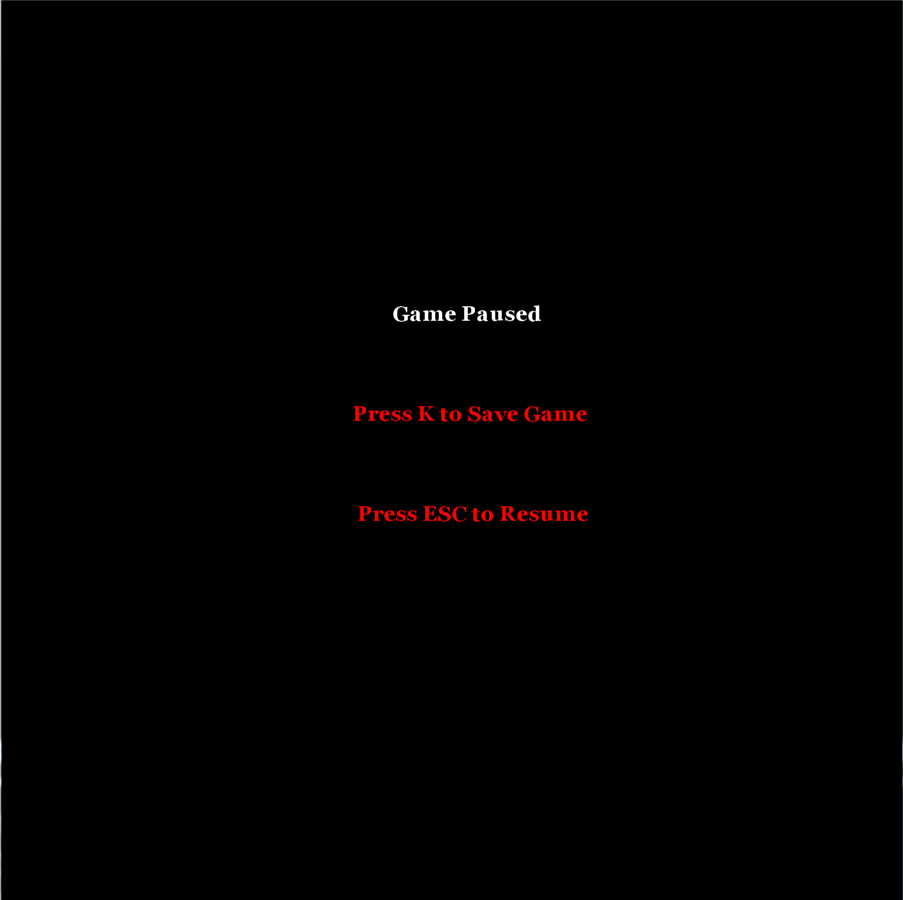 (Simple, yet purposeful)
- We added a minimap radar overlay... thing:
- Lastly, we've begun drawing several more assets involved with the Death Foundry zone in addition to the Skeletons, the Frost Atronauch, and the Valerikye!
We don't have a demo for you to play yet, since we want to privately test these additions and changes for bugs and errors first. That way the game can't possibly impede your progress by corrupting your save files or infinitely looping through a bad save. A download will come soon, we promise.
In the meantime, the Death Foundry is on our plate as the next randomly generated world to play in. Hope to see you there!
If you want to follow more frequent game updates, we write to our Facebook page all the time! Like us on Facebook at Facebook.com for more frequent game chatter!