Hello everyone!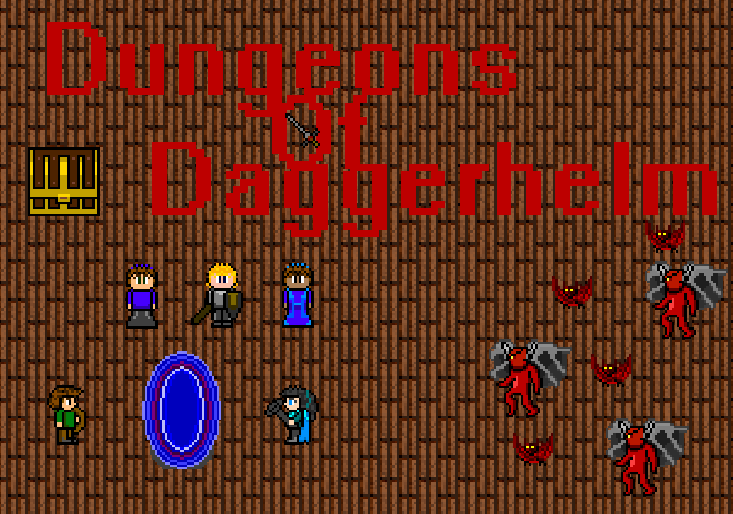 Hopefully with the release of the new demo, v0.05 of Dungeons of Daggerhelm, you'll begin to see how our game is taking shape. The new Undercore world, as you might have seen, is incredibly difficult to move around. It is a step-up from our previous zones as far as difficulty, and shouldn't be ventured in without being at least level 6.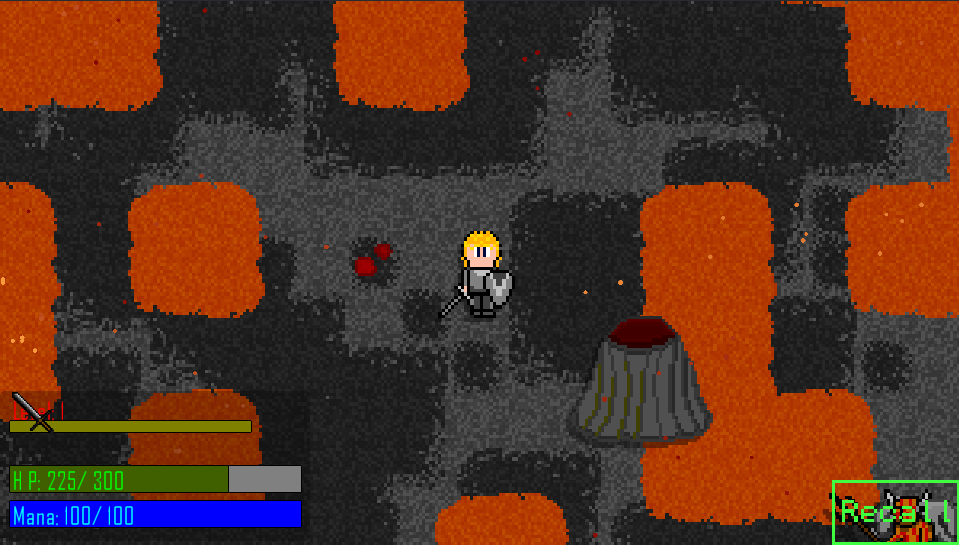 For the rest of the game, we are going to attempt to keep this sort of difficulty as the standard. The first few zones were there to get you all warmed up (no pun intended) for this more challenging, where the environment can hurt you, the enemies are unforgiving, and it becomes even easier to die if you are careless. For now we're happy with how difficult the Undercore is, even for a level 6 character. We may even have to buff some enemies in order for it to be even more challenging.
With this new zone comes some fantastic new problems: game lag. This is caused by having too many things going on in the room at the same time.
We've remedied this somewhat by having certain enemies visible only when the player comes across them. But this is not enough. We are working hard to make sure your experience in these zones doesn't become a lag-fest and ruins your experience.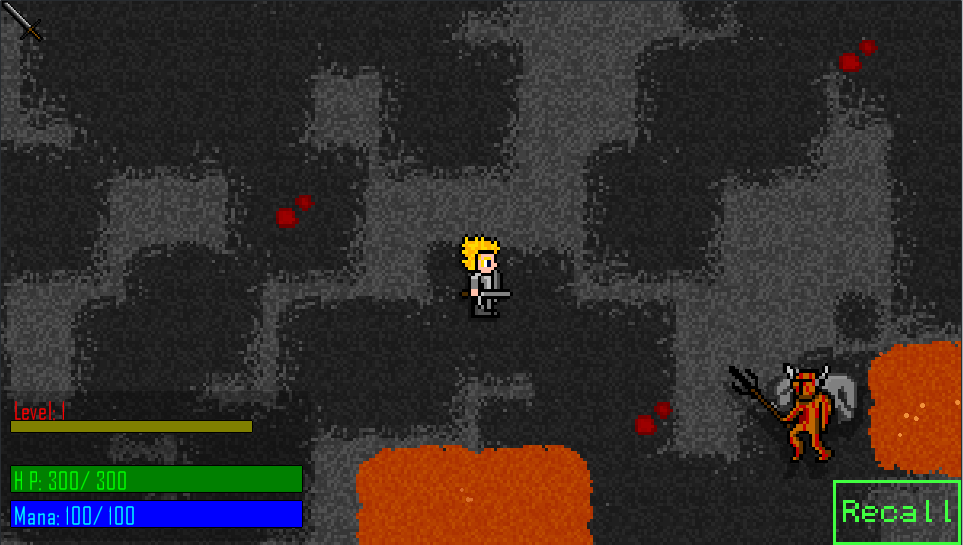 In v0.06: we will be tackling some looming problems in our game. There will be no new enemies, a few new features, and a much cleaner experience. What do we mean by this?
Well, we've become bothered by a few methods of keeping track of damage, either by enemies or players. It is very sloppy right now. So sloppy in fact, that it takes 15 minutes to make 1 change to damage ratios. That's not very efficient. We've known about different ways of cataloging damage, and for the longest time we haven't set any time aside to get the job done.
With this next update, we'll be rehauling the way the player deals damage: by parenting all of the projectiles under one object instead of having many, many objects cluttering up the system. This will make changing damage simple and efficient.
Another quality-of-life aspect that we have been trying to figure out is some sort of mini-map overlay. We're wanting some feedback on what style of mini-map to use: either a mini-map overlay, where the player can toggle it on and off and displays over-top the character; or a static solid map that always sits in one spot on the screen.
The overlay might look like a map overtop of the player's view, but have the map slightly faded and the player more visible.
Or the minimap could be solid, in the top-right corner of the screen, and could be more visible, such as in Realm of the Mad God.
We also want to add in a new playable class due to the advent of the Undercore zone. However, some of the kinks are still being ironed out of some features we want to put in before making the class playable. We won't reveal what that class is yet, so you'll have to wait and see!
Other small-ish features that we're changing will be how some of our menus are rendered. The pause menu is currently a mish-mash of "I don't know what this is" and "I think I broke the game." Don't worry; we'll actually be making a pause menu during this update so that no one else is confused.
Other miscellaneous things will be taken care of. This should be enough to keep us busy for a while.