Hello everyone!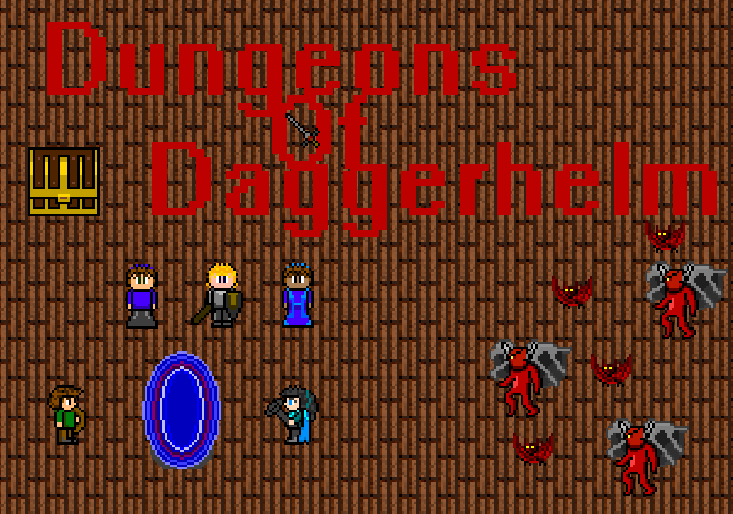 We've been working towards releasing a bunch of new stuff in the next Dungeons of Daggerhelm demo, v0.05! The new demo will be a combination of new features as well as revitalized mechanics for smoother game-play. We'll start this news article by talking about the new randomly-generated world: The Undercore.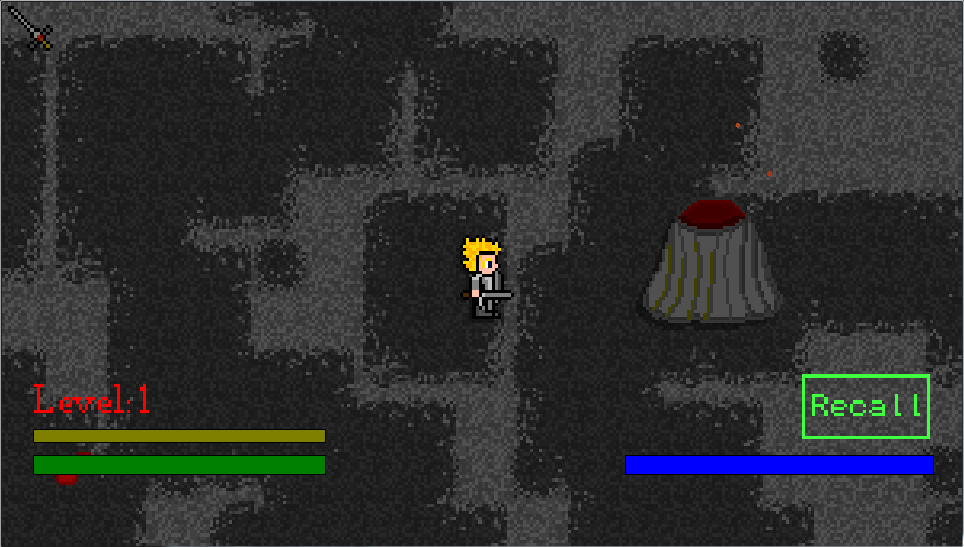 The Undercore is a molten-lava zone underneath the surface world of Daggerhelm, home of some of the most fearsome beasts and demons in all of the land. It is a dangerous climate with natural hazards, such as pools of lava that damage you when you step in them. A planned feature for this zone is to have several lava lakes, all of which damage the player.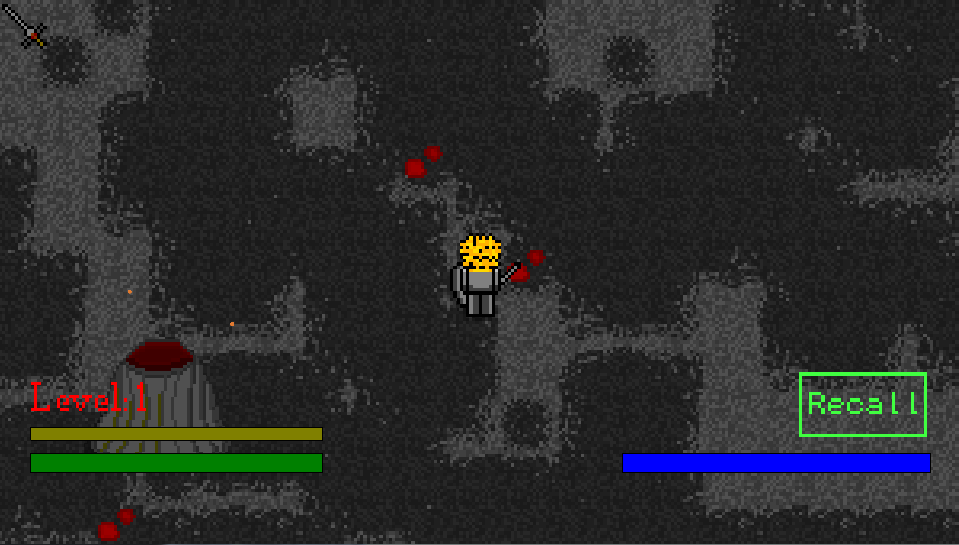 For now the terrain has been established and we will be moving on to adding some ground clutter objects with unique particle effects, such as the volcanic geyser you see in the screen shots above and below.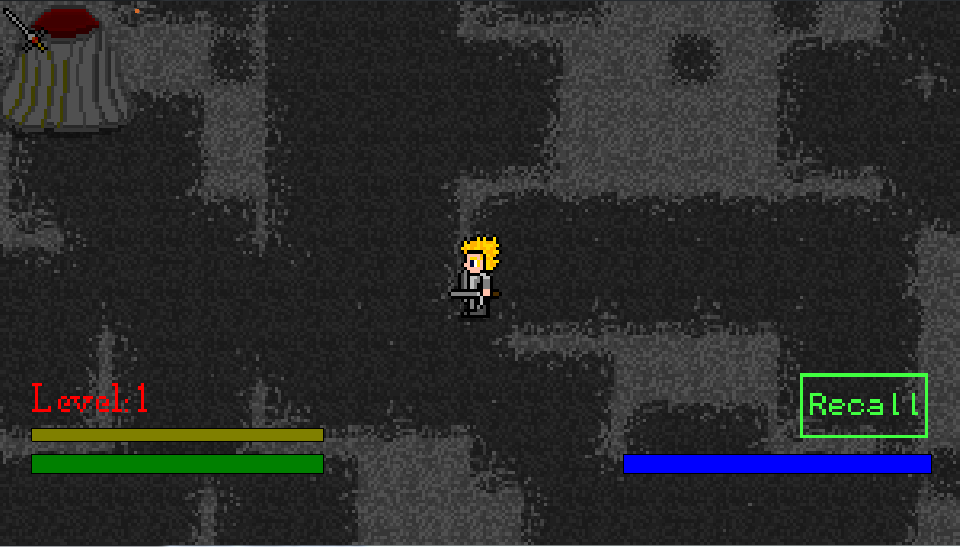 Improved graphics: we've replaced the boring wall graphics of Broken-Shield Castle with these tiles to more accurately reflect the feeling of being inside a huge castle: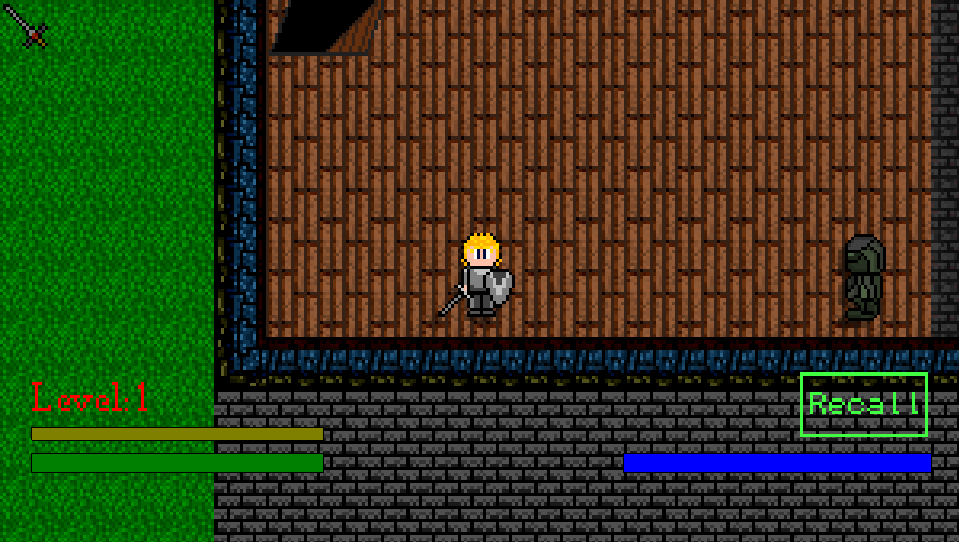 Improved usability: Paladins and Battle-Mages have had their basic attacks restructured to better reflect their damage radius as well as where their attacks are heading. Their attacks will appear as ranged "boomerang"-like discs that disappear a short distance from the player.
Some bugs fixed: the recall button of the UI has been fixed so that it will no longer flash repeatedly when the player mouses over it. It will also remain in its spot in the HUD when the player moves out of the map. Some enemies were found to walk over certain objects, and most of them have been fixed. Some worlds were found to play extremely laggy or slowed down compared to others, and the generation structure has been re-imagined to remove most of the problems.
Future tasks: some things we've been building over the past few days are more bosses, the Undercore environment, and preliminary designs of class "secondary attacks" that consume mana. We currently have the Undercore boss designed, with the AI to come next, and we are currently waiting for the Snowy Mountains boss art to be finished so that the AI may be coded. Class secondary attacks are purely conceptual at this point; implementation and testing will come soon.