Hello everyone!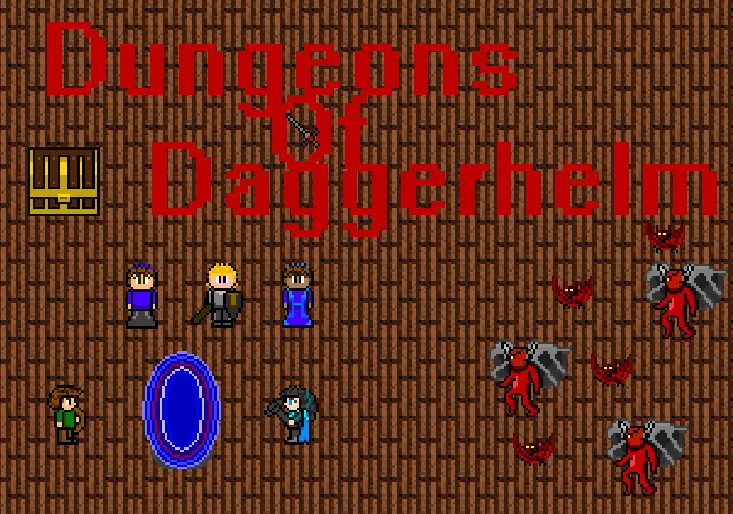 This is Jacob Giambalvo, lead designer of Dungeons of Daggerhelm, and founder of Rendered World Games.
I started this development project over a year ago. My first aim was to creating a game that is accessible by the vast majority of gamers with any kind of computer set-up (laptop, low end desktop, high end desktop, etc) and with stringent budgets.
My second aim is to make a completely different revamp of the formerly-popular bullet-hell game, Realm of the Mad God, since the concept was easy to understand, and the game was popular for its time. I believed, and still do, that if more RotMG fans notice Dungeons of Daggerhelm, they will come to like what we here at Rendered World Games have to offer for this indie title.
These pictures have a nostalgic meaning for me. They were one of the very first screenshots of our prototype version, during the early, early stages of core game development using Javascript and the Eclipse compiler. A friend and I set out on this journey, unsure of where it would take us, to be brutally honest. I had just set out to make a game and hopefully get it to be playable.
Today we have expanded the game far beyond what I thought I could do. Music; items; worlds; warping; classes; bosses; player and item stats; a large amount of half-way intelligent enemies; RNG; potions; all of this over an entire year of part-time work while I was finishing up my college education. The functionality of our previous build compared to our first, is quite astonishing.
After hundred upon hundreds of hours of hard work, the game is shaping up to be quite a fun thing. We've heard lots of positive feedback as well as some hard-hitting constructive criticism, and we've improved the game based on that feedback, both positive and constructive criticism. There's a lot more work to be done, and I am trying my very best to ensure that this game is of the best quality that I can muster.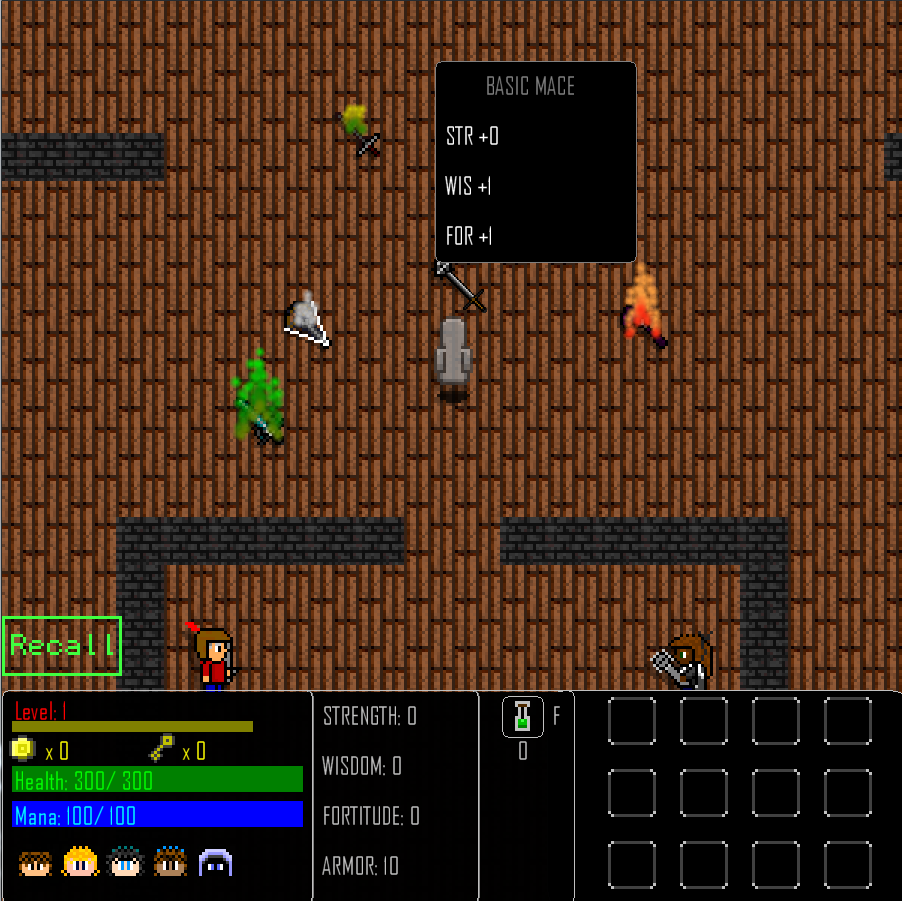 The future of DoD is immense, in my opinion. After our item and inventory system is sorted out (no pun intended) and expanded to include different rarity grades of items, we are going to take on a project that is bigger and more complex than anything we've done thus far: networking and multiplayer.
It will be huge. Though only conceptually, I am in the process of determining the parameters of the multiplayer system. What I do know is that it will not be an MMO-style like RotMG, but instead, focusing on a small band of adventurers, much like the Diablo games. So, if it is possible, I plan on adding server functionality that allows for more flexibility with how many players may play together at once. Perhaps between 2-8 players maximum, or more if our software allows.
What is also on my plate right now is getting the game out there once alpha ends after the roll-over from v0.09 to v0.1. I want the game to be fully functional by then, including multiplayer/co-op. That will require a lot of work, a lot of time, and a lot of help.
With that being said, I hope to soon be launching a Steam Greenlight campaign to get the game on the map. I am also considering Dungeons of Daggerhelm's pricing; for alpha release, I am strongly considering keeping it 100% free, and for beta, have a buy-in for $.99 that buys all future releases of the game and any DLC I will put out from that point forward. I do want the full-released game to be between $3-$5, or more depending on how lengthy our story mode will be.
Thank you for reading this far! It means a lot that you've stuck with us through this adventure. My hope is that you will enjoy our game just as much as we enjoyed creating it for you.
~Jacob Giambalvo, lead designer/founder of Rendered World Games