Hello everyone!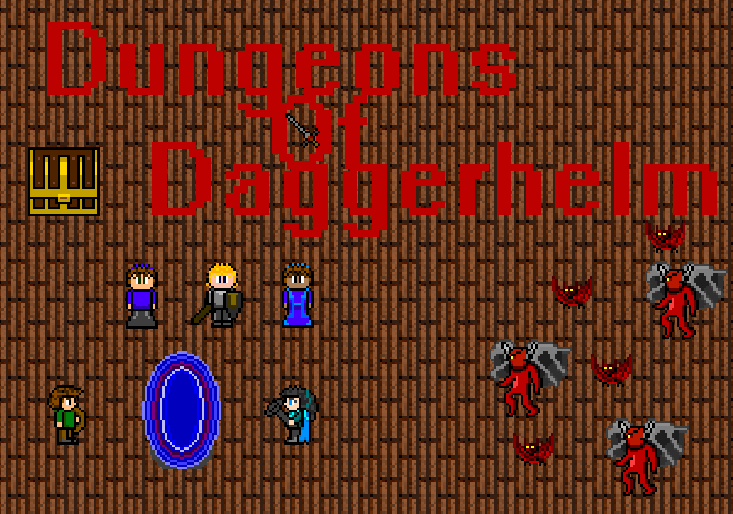 Over the last few weeks, including over the holidays, we've been working on some fantastic new additions to Dungeons of Daggerhelm that we believe really bring the game to life and add variety to the game play.
Of course, we have been hard at work building the Undercore world so that it will be a different experience than the previous worlds. And, to us, it certainly is.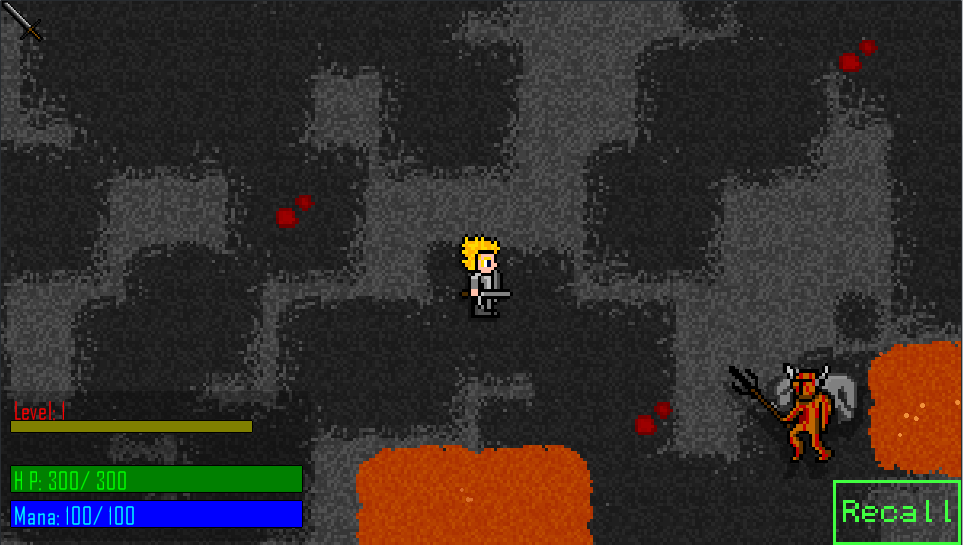 Three new enemies: the Undercore Golem (a rehash of the Lava Golem boss), the Undercore Demon (a much more violent Slate Demon, transformed by the harsh environment of the Undercore), and the Burned Souls (undead heroes that were burned to ashes, ready to explode when in contact with any and all enemies).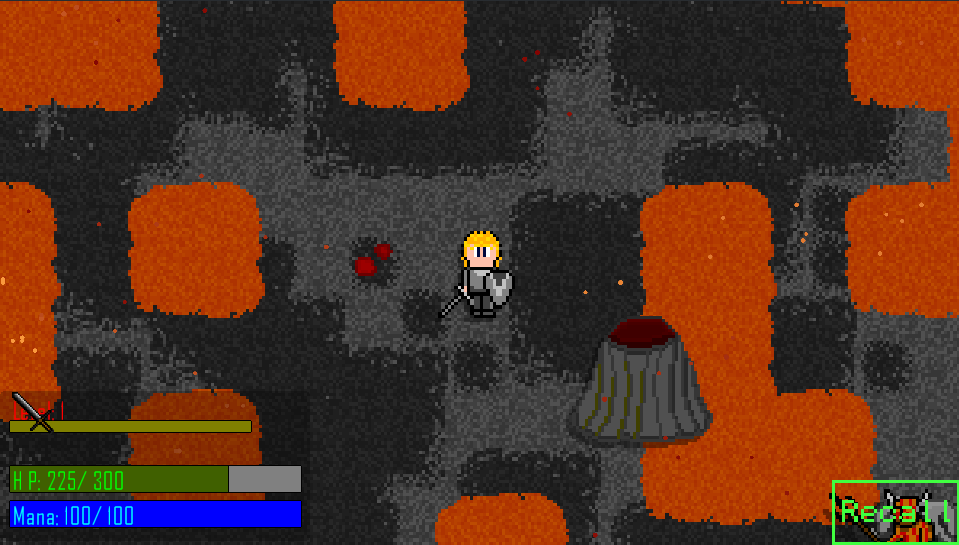 The world is also cluttered with lava pools that are very dangerous if you stand in them, or near them, for too long. Because of these new environmental dangers, it is really important that you are at least above level 6 before entering this zone. Enemies deal massive damage, and the environment can kill you before you even know it. It is a step-up from our previous zones that only give you just a taste of some of the game's future difficulty.
We've added some new NPCs at the starting area to help remind you of what types of things are available for you to do in the game currently, as well as a basic premise of the current state of the game's story.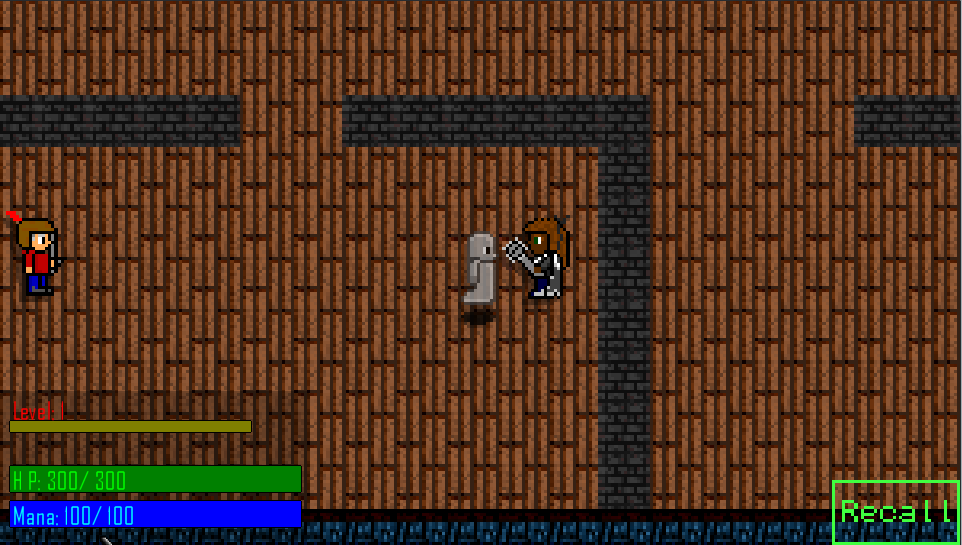 This NPC tells you about the portals, where you can find them, and why they are important.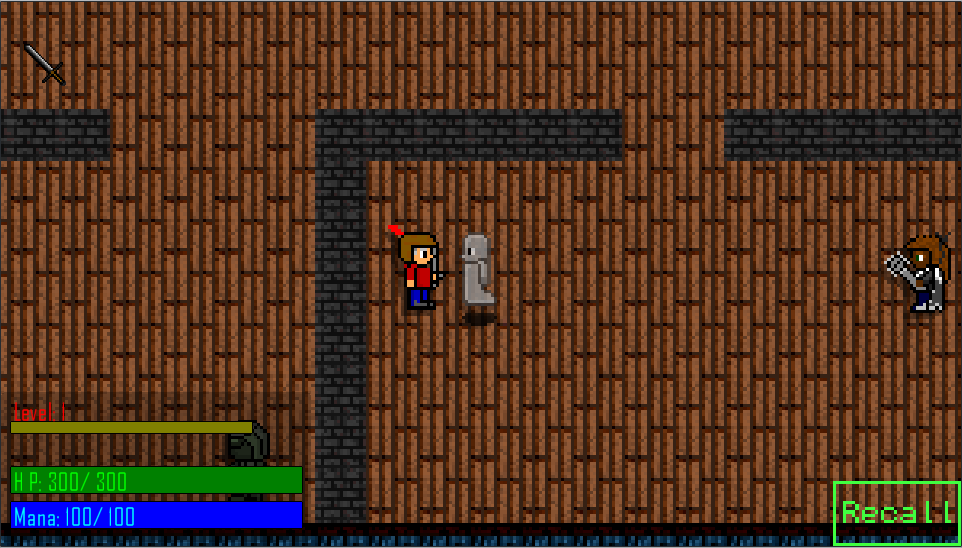 This NPC reminds you about the story of the game, letting you know of the terrible dangers that await you inside any of the portals.
By the way, did you notice our new heads-up display? The health, mana and EXP bars have been consolidated into one location on the bottom-left corner of the screen, with new clearer graphics and indicators about the exact number of health points you have, rather than just a simple colored bar that decreases when you receive damage.
Now on to the fun part: we've added Secondary Class Abilities!
We're excited to have been able to add these abilities to characters, because their basic skills were getting a little stale to play around with. By simply right-clicking you can unleash these new abilities upon your foes. Here's a quick run-down of what each class can do:
Sorcerer: unleashes a blast wave of fire that damages enemies in the area of a cone; short range, small damage but costs low mana.
Ranger: casts a piercing bolt that shoots at enemies far away, and pierces through them, enabling the Ranger to hit multiple enemies in a row.
Battle-Mage: casts a blast wave that strikes at different points around her immediate surroundings, damaging enemies that are too close for comfort.
Paladin: summons a massive hammer crashing down on an area, sending controllable shock bolts from the hammer base every half-second. Costs high mana.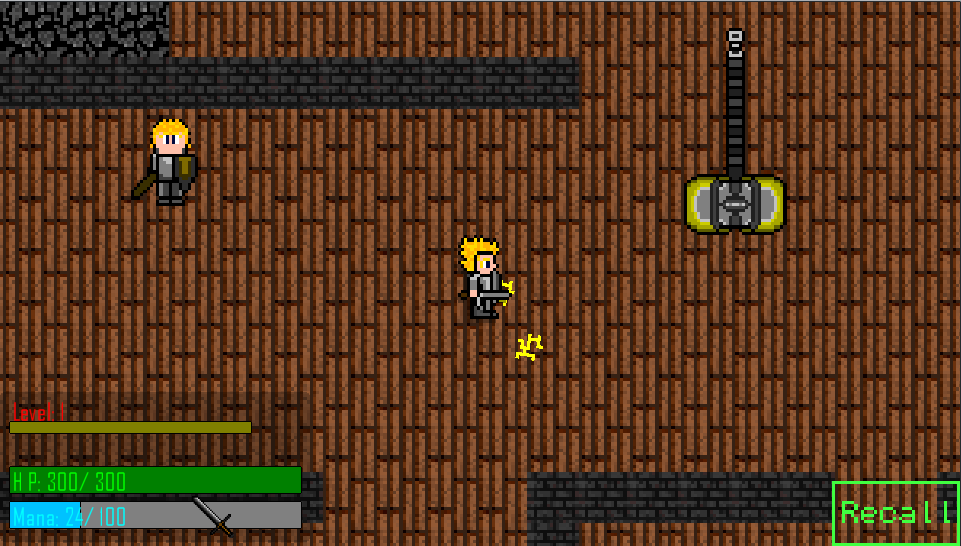 Thaumaturge: similarly to the Sorcerer, shoots a blast of ice that damages enemies in the area of a cone, with longer range and more damage, but costs higher mana.
We also have some cool things in store for the Snowy Mountains boss and the Undercore boss. We apologize that this new demo is taking some time, but we want to make sure that it is loaded with new content that everyone will be able to enjoy.