Hello everyone!
Below are some screens of us testing out the combat system between the hero and some evil rangers. As you can see, we've added blood and death effects to the enemies as well as their own method for shooting at the player randomly. In addition, the arrows are now able to be dodged because of their reduced movement speed.
Also, we've been having issues with the character sprites rotating when being hit by a force (the enemy arrows). One little line of code fixed that problem, and now the sprites remain where they should be, even after dozens of hits.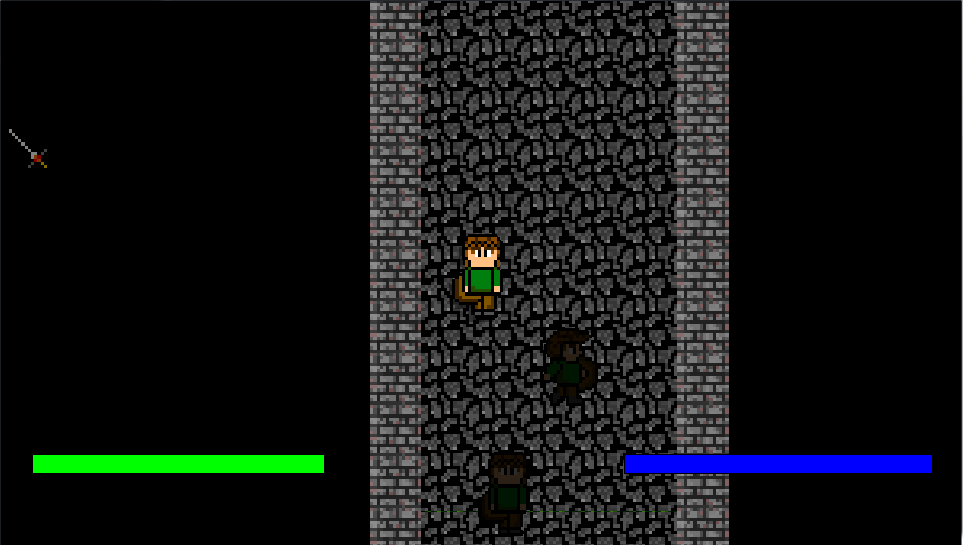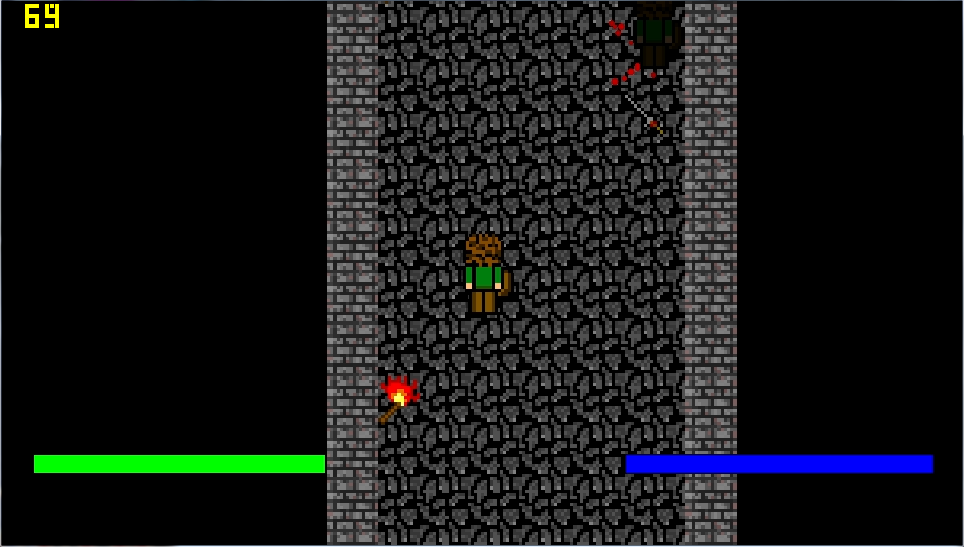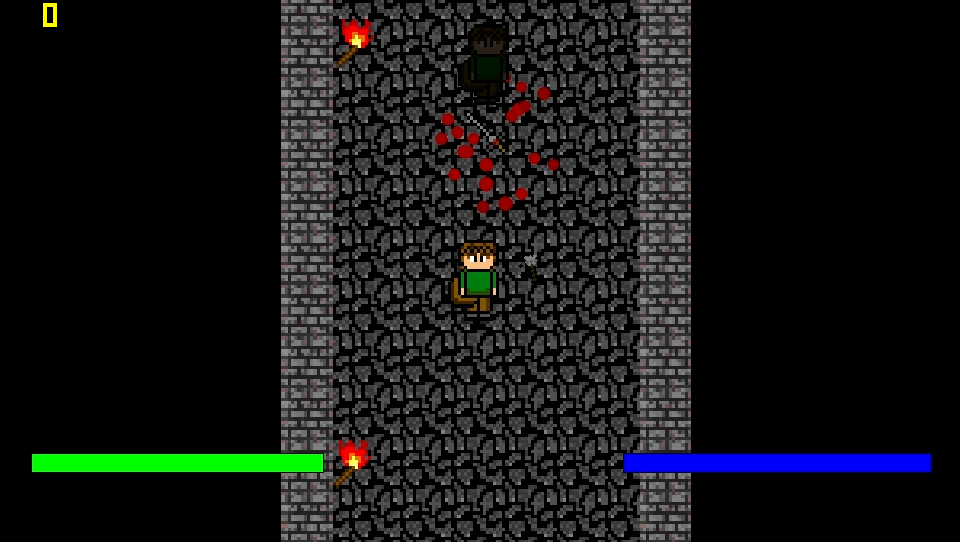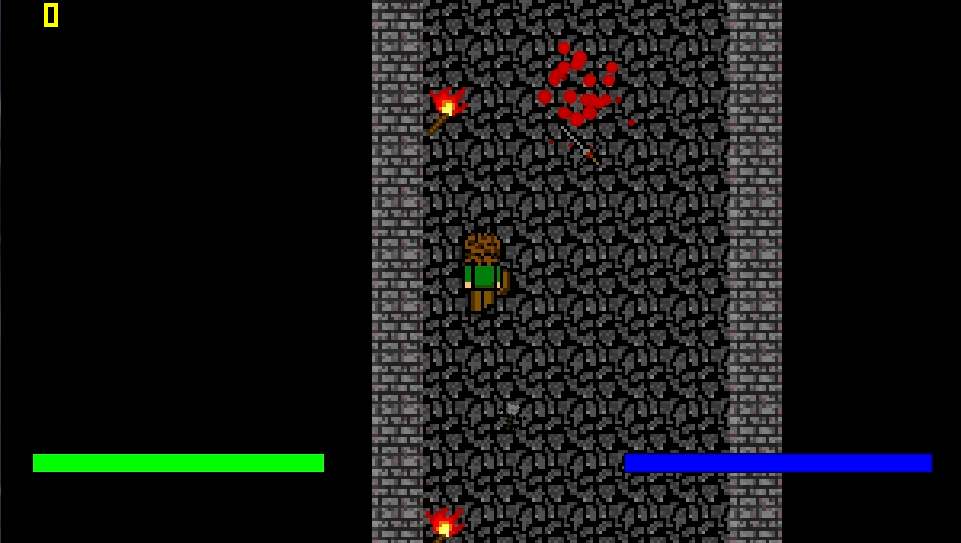 Our hero currently has unlimited health and does not die. However, we are in the process of installing health, mana, experience and leveling values so that the combat prototype will be a little bit more meaningful.