Dungeons of Asfore Update 2: First enemy design
This week we have been designing different types of enemies with behaviors that invite the player to test different strategies and skills. This is in fact a challenge as we have to think about many variables that play an important role in combat.
We managed to design different enemies in pen and paper that will come to life in pixel art style in the future. At the moment, we needed a simple enemy to test the main mechanics of combat and other aspects of the game such as pathfinding and general AI behaviors. The result of our first enemy that we will use to test our main mechanics is a bloody skeleton that looks like this.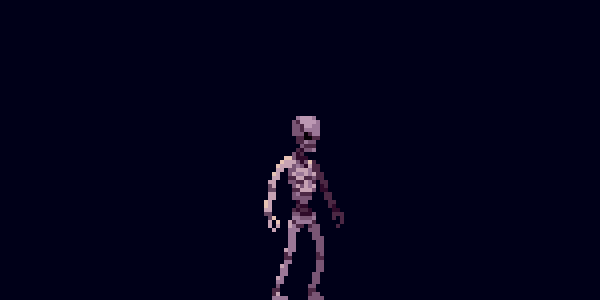 We tested some basic behaviors such as pathfinding so we created a walking animation for our first enemy. The idea is to polish our animations as we test them in our prototypes.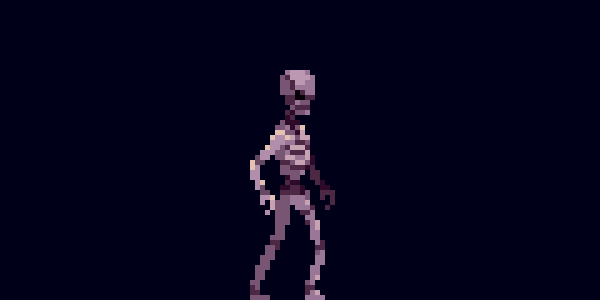 The player will have different abilities and skills to fight the dangers of the challenging dungeons. However, enemies will also have amazing strength and their attacks are vicious.
Also, we do not like enemies to be static while there is no movement so we did this idle animation for our skeleton.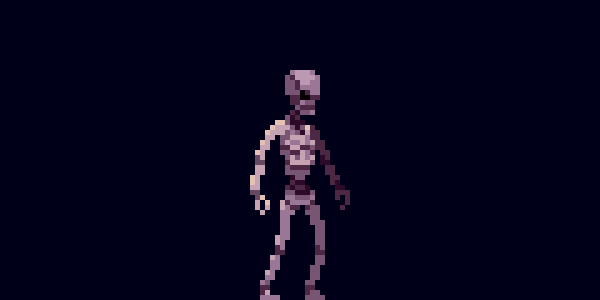 As we previously stated, at the moment we are focusing on implementing the base systems of the videogame so we cannot show a full and dynamic combat until we are done with some internal aspects. But we think that sharing our base designs and progress with you generates feedback that help us make Dungeons of Asfore better.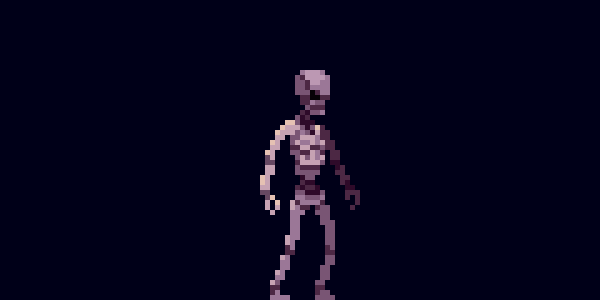 We thank your constant feedback through private messages and other channels! We may not always reply instantly but we guarantee we will get back to you and reply soon! Your feedback is always taken into consideration as we develop Dungeons of Asfore.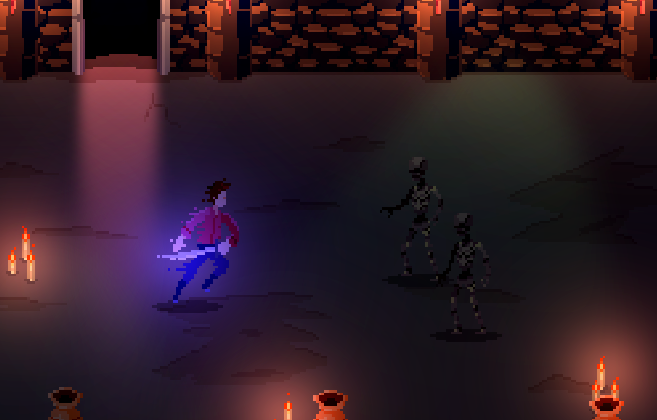 Contact us
Somber Pixel: @SomberPixel
Adolfo:@adolfojo777
Arturo @Artan0728
Tumblr/WebSite: Somberpixel.tumblr.com
Facebook: Facebook.com