This past year has been just great when it comes to at least one thing - and what a fundamental one: progress on the development of Blast Radius, a new episode for Duke Nukem 3D first revealed to be W.I.P. on the Duke4.net forums on April 15h, 2019.
Strong of just three levels 18 months after its inception, due to the various pandemic-related regulations and lockdowns, advancement on the project skyrocketed over the following 12 and, as of today, July 24th, 2021, Blast Radius comprises no less than ten fully playable maps, including some of the largest ever drawn for Duke Nukem 3D - all brimming with action, interactivity, secret places, references and events; a handful of them also designed, somehow, within a mere couple of weeks.
Effervescent activity which has only been consolidating the (very kind) attention now longtime received from other loyal Build engine enthusiasts and Duke Nukem 3D players on the Duke4.forums, who have in turn provided great encouragement in abundance - thank you.

The Badge, generously octroyed by Duke4.net poster
and fellow user mapper Mister Sinister,
now publicly worn with uttermost humility.
Time for a summer update, consisting in a selection of beta screenshots from the different levels, shared on the aforementioned message boards over time as their respective developments were ongoing. As such, most of them are months - if not years - old and thus may or may not be outdated already, or final. A lot of them also have the wrong visibility set (resulting in inaccurate levels of rendering fog), or were grabbed in-editor - thus explaining the occasional showing of stats, C9 and Effector sprites (normally invisible), etc. The intent here being conveying a better general representation of the episode to the ModDB users who do not necessarily frequent Duke4.net. Enjoy!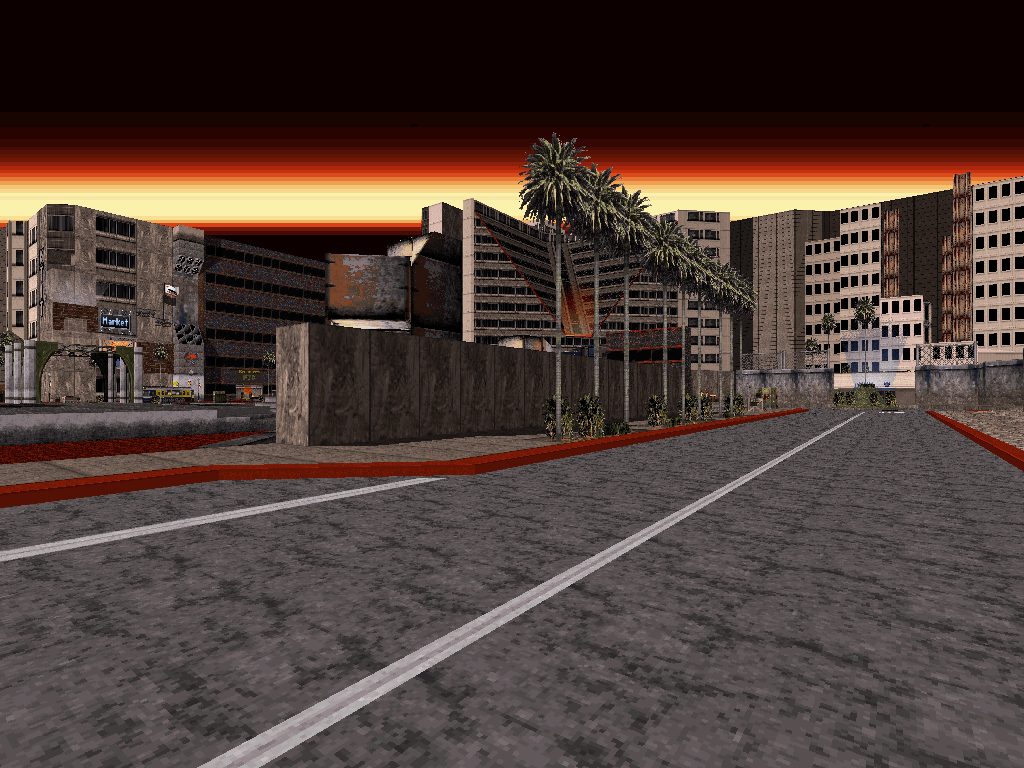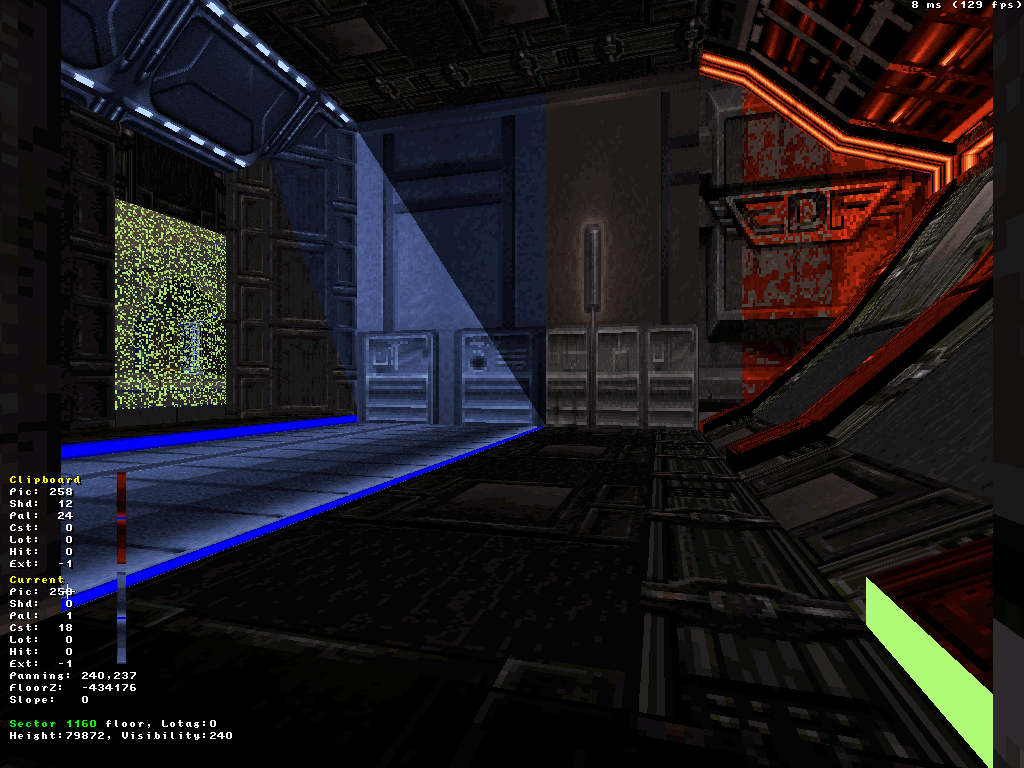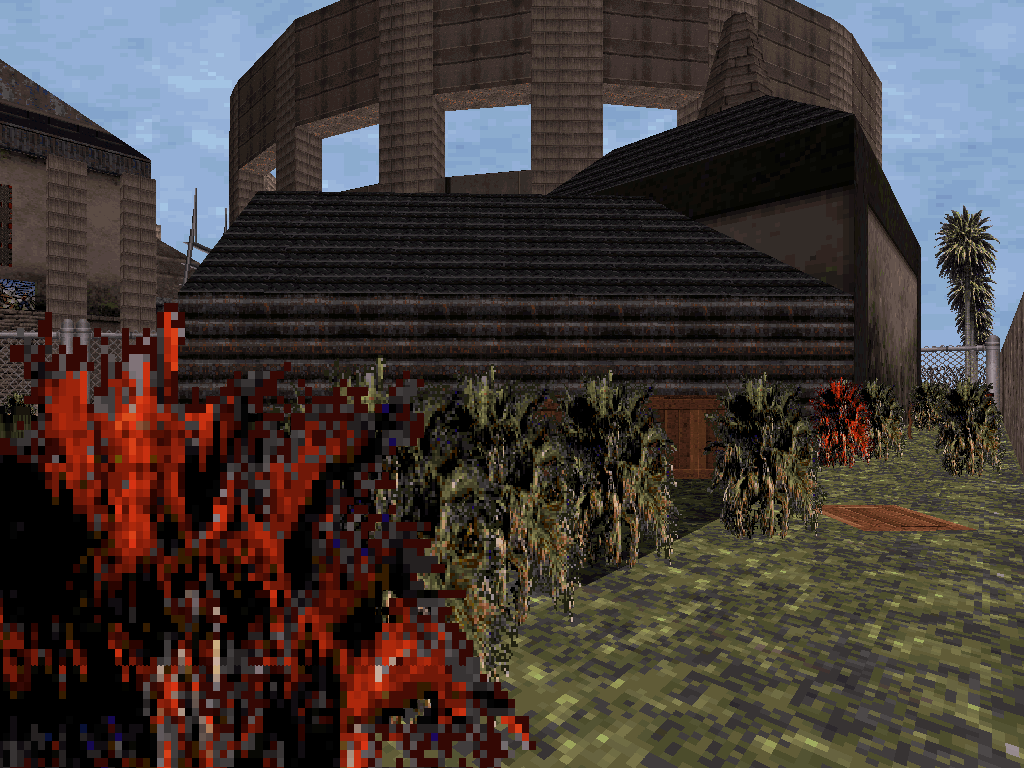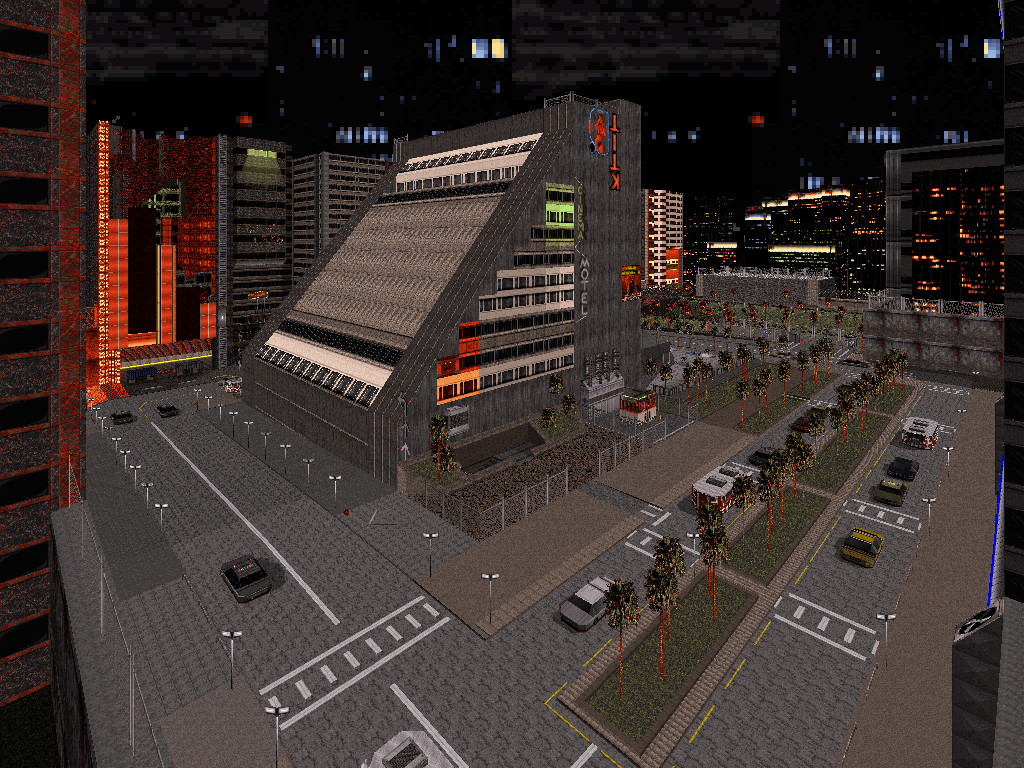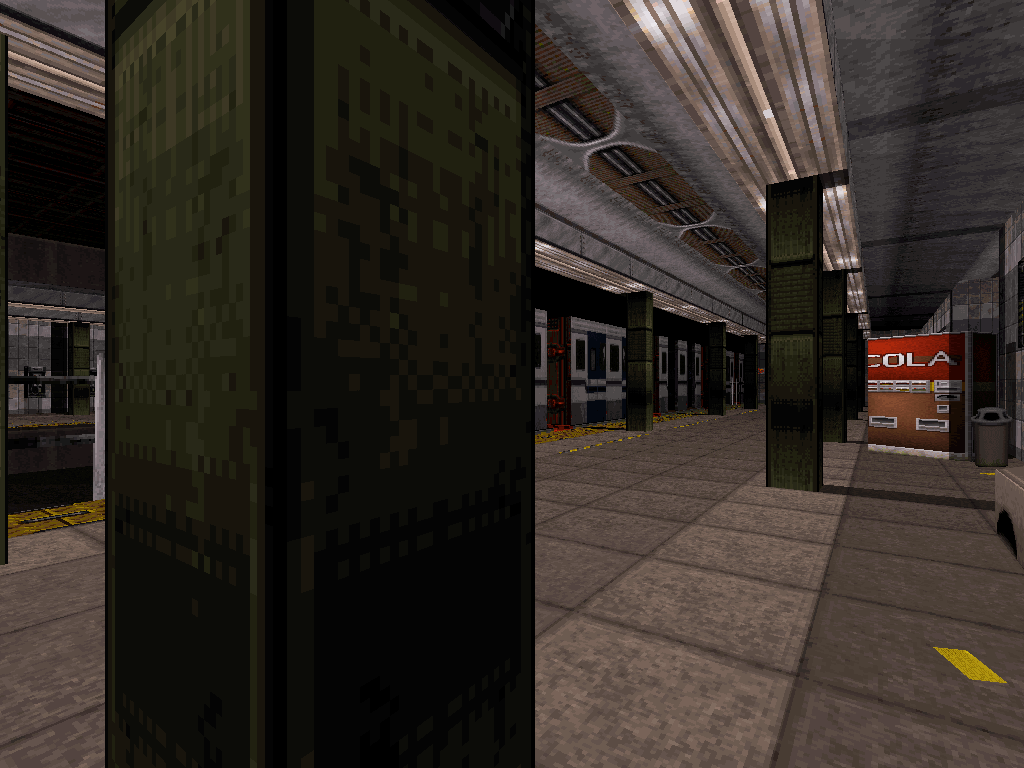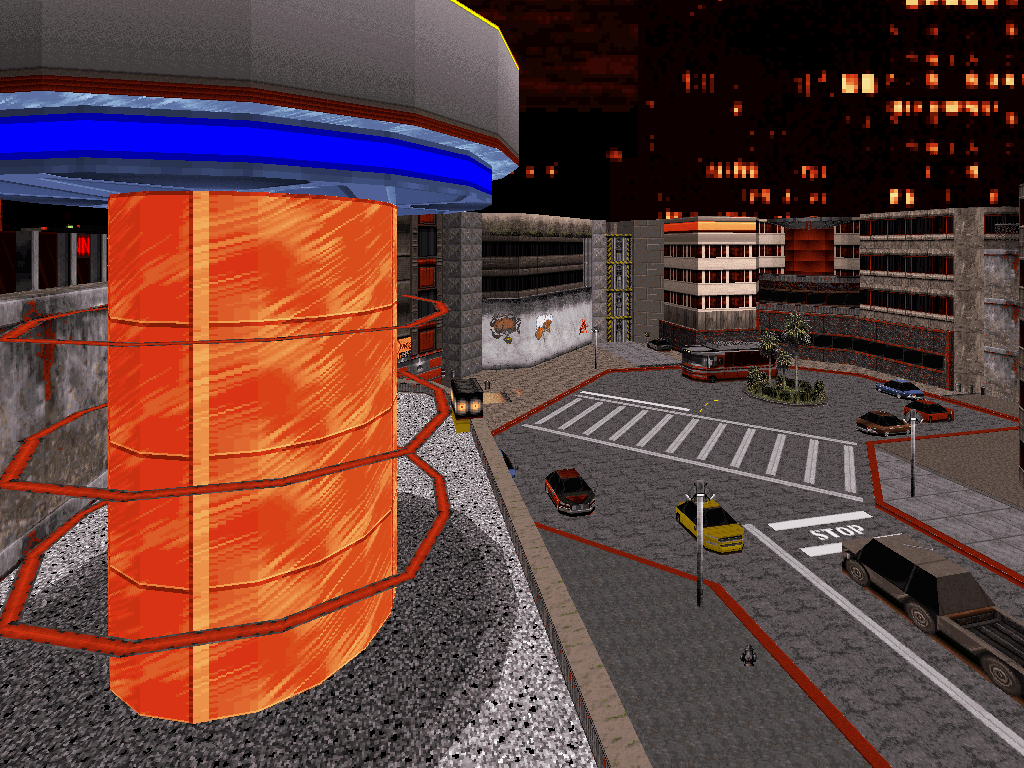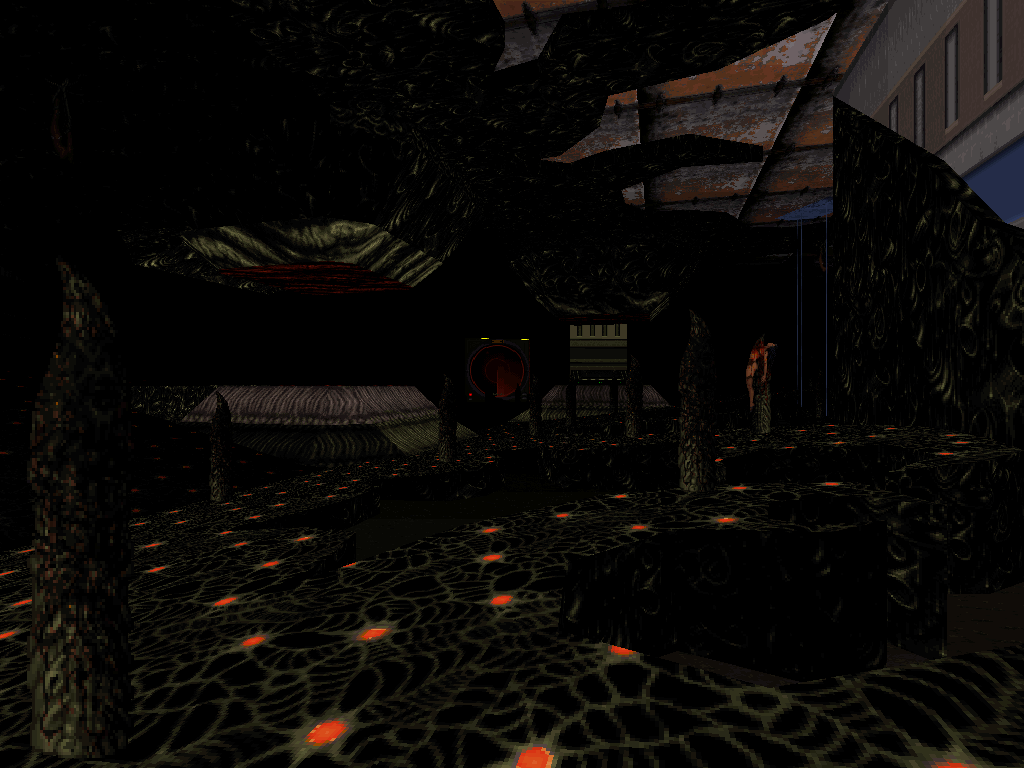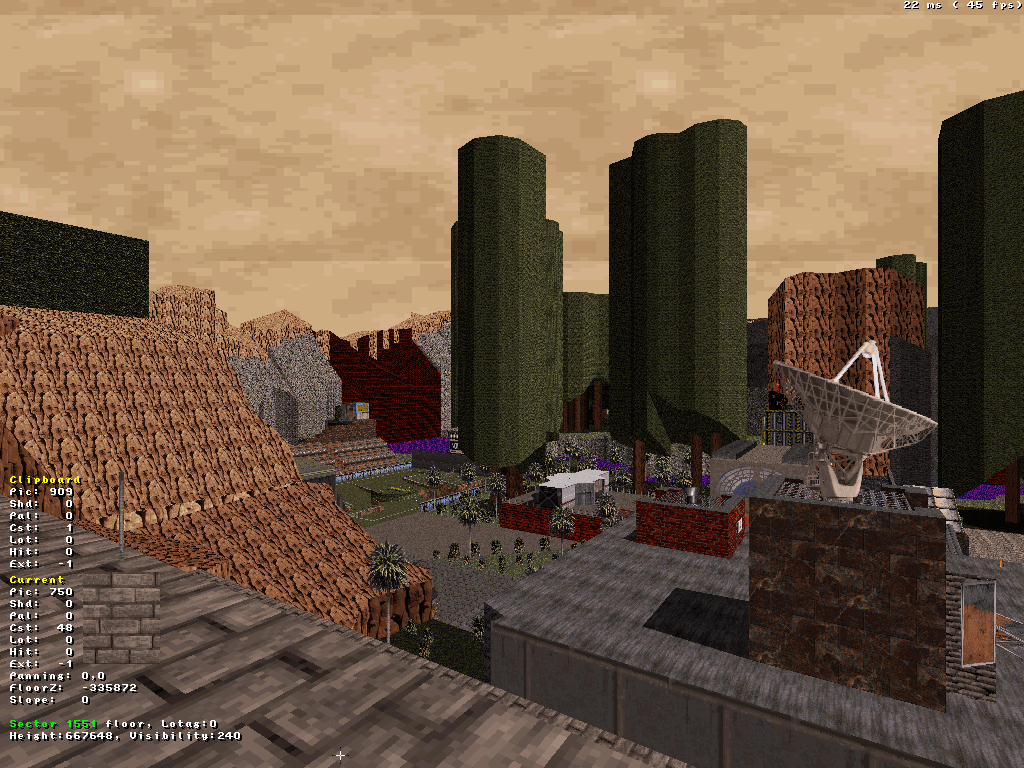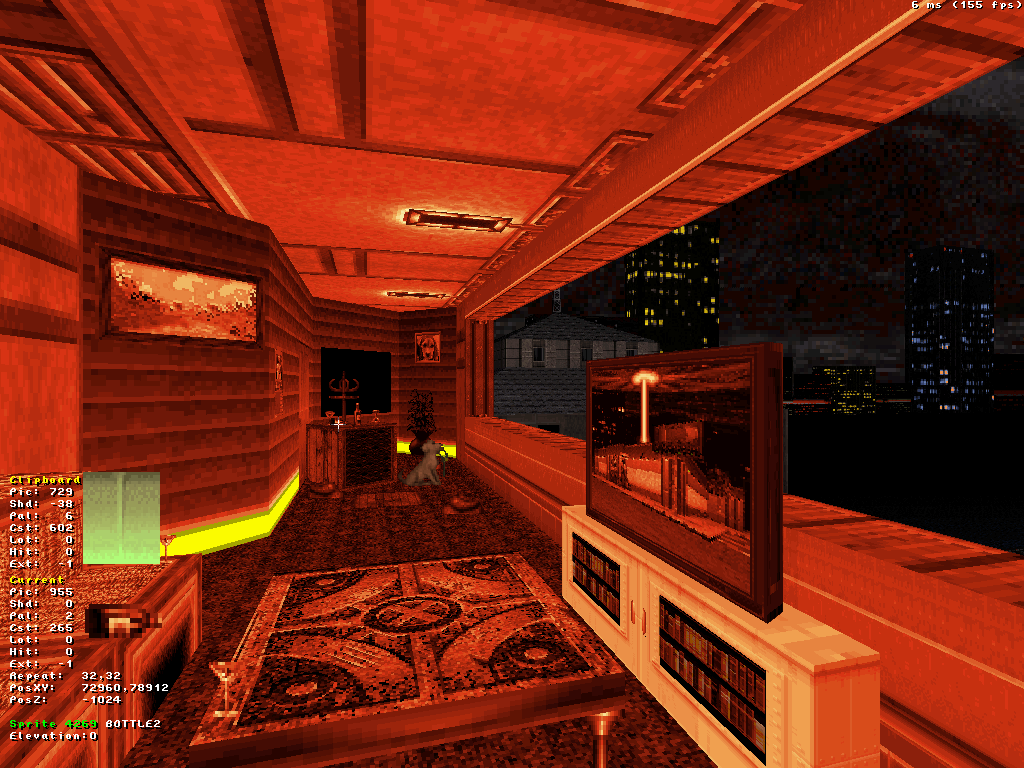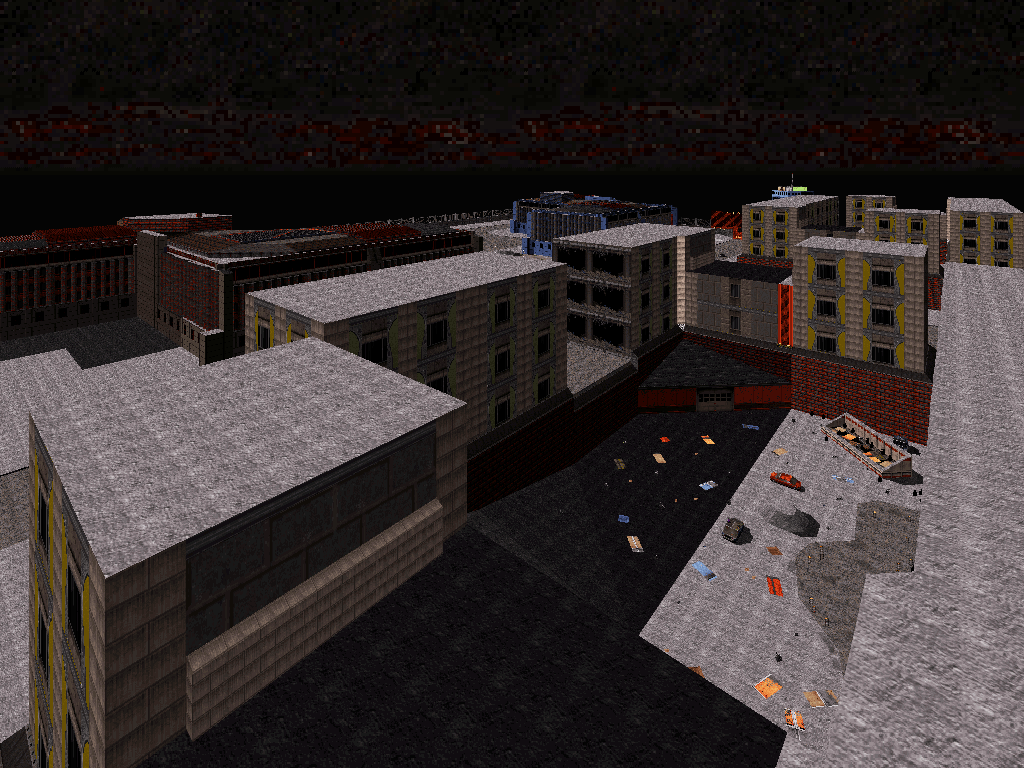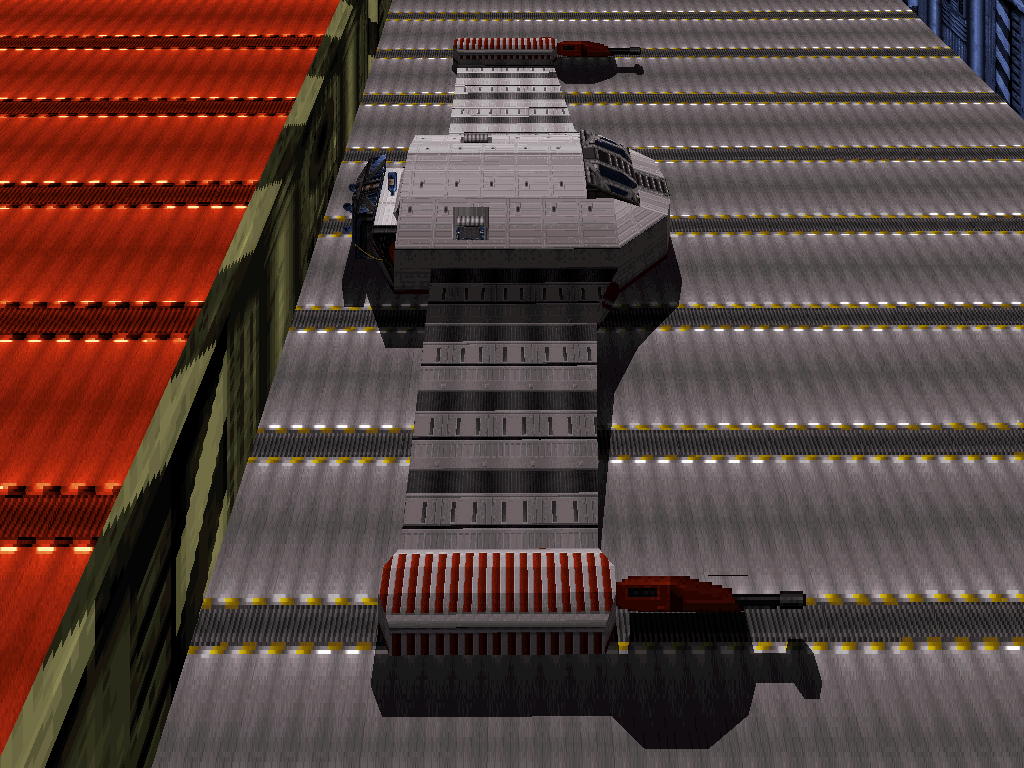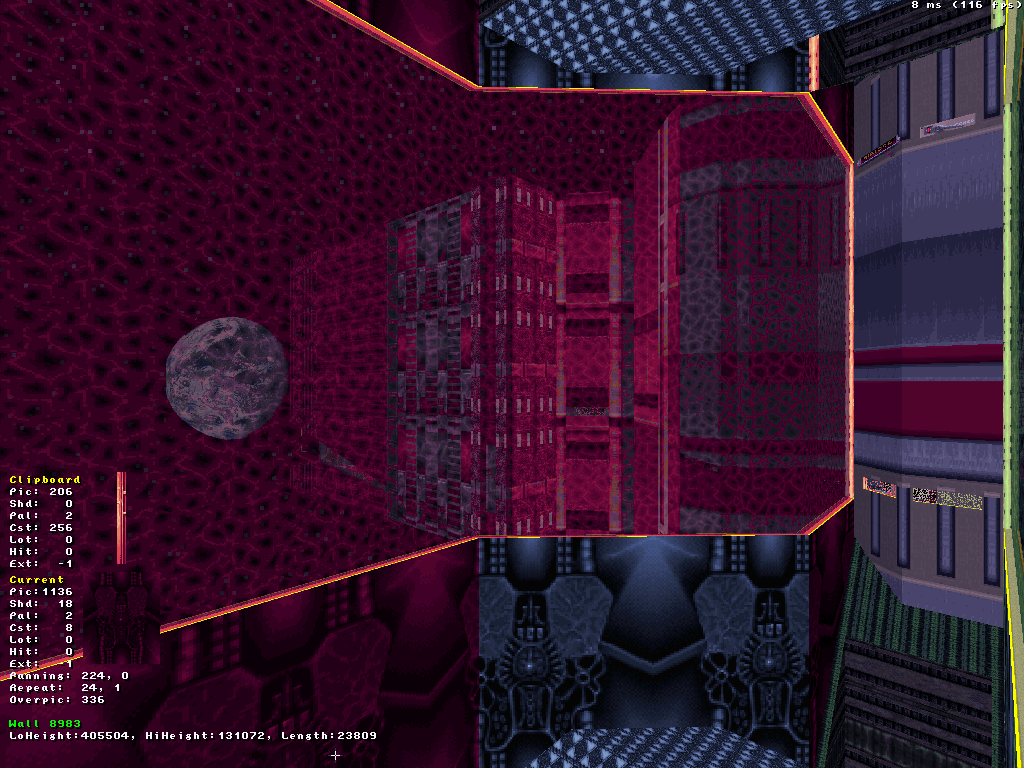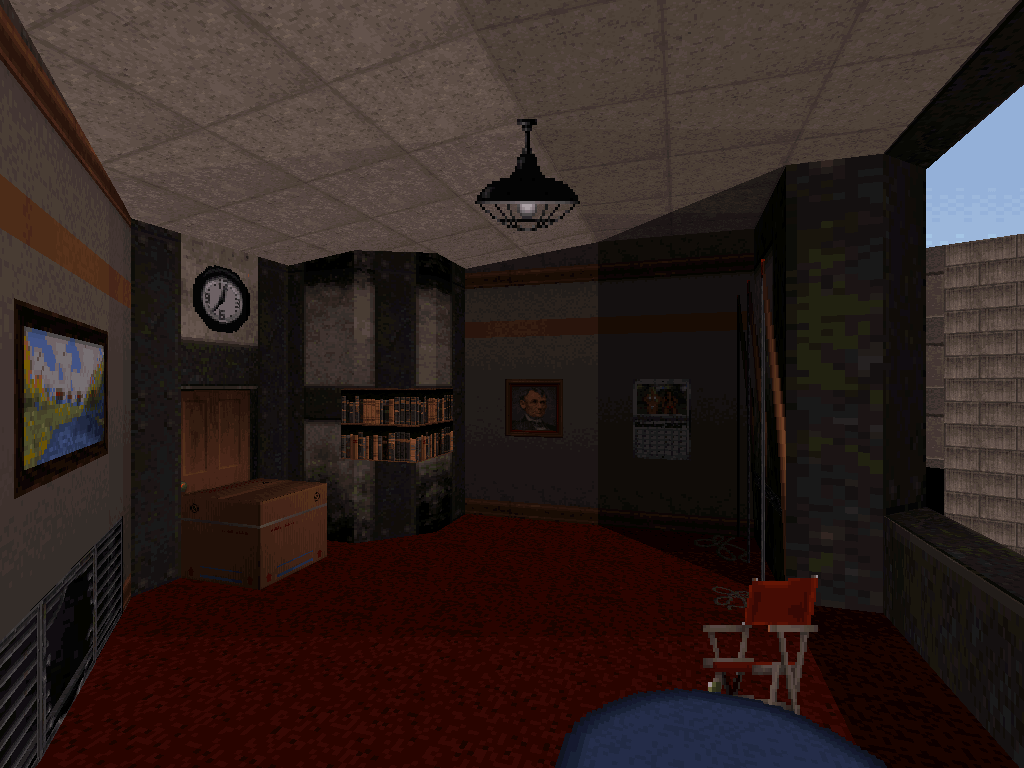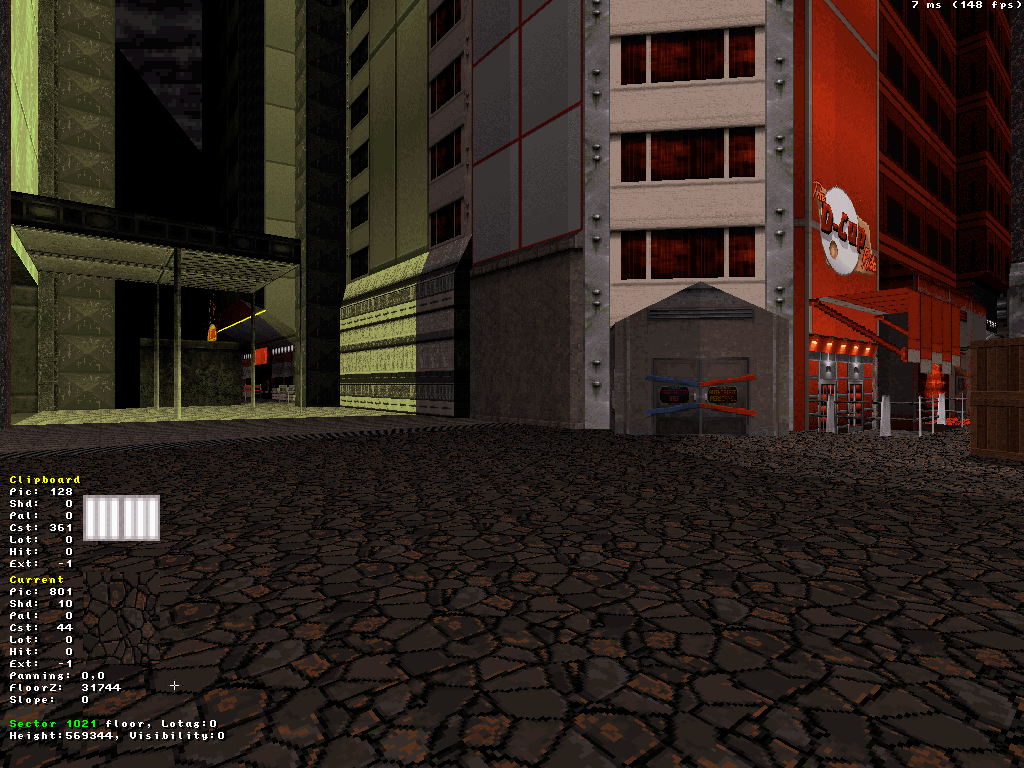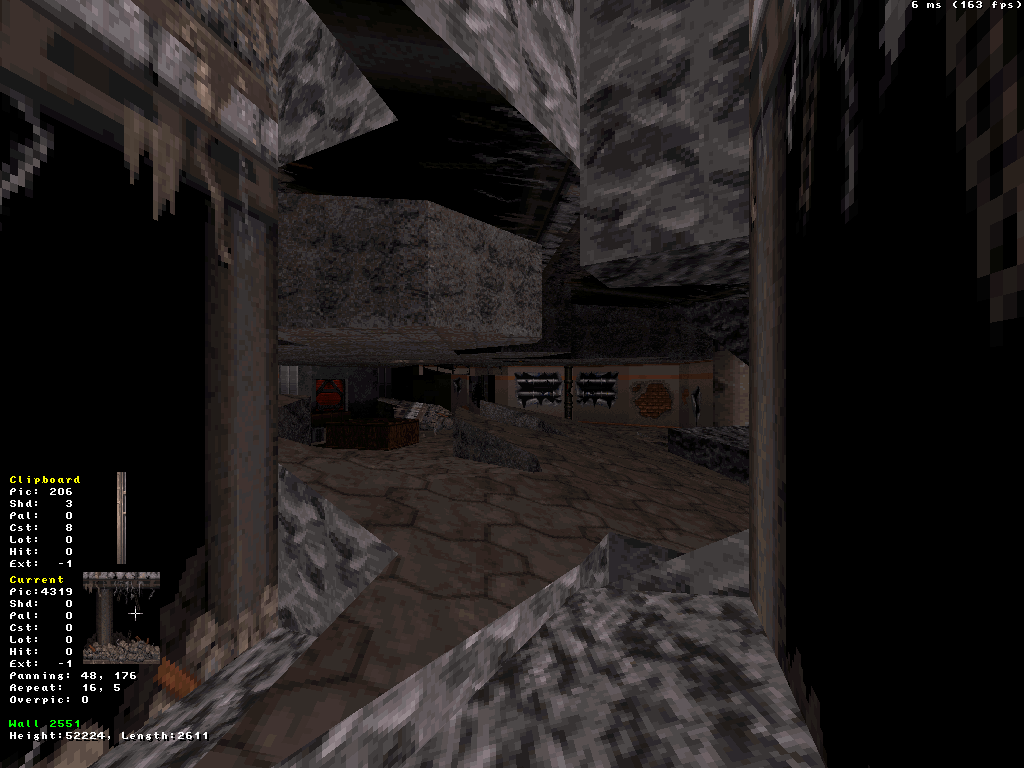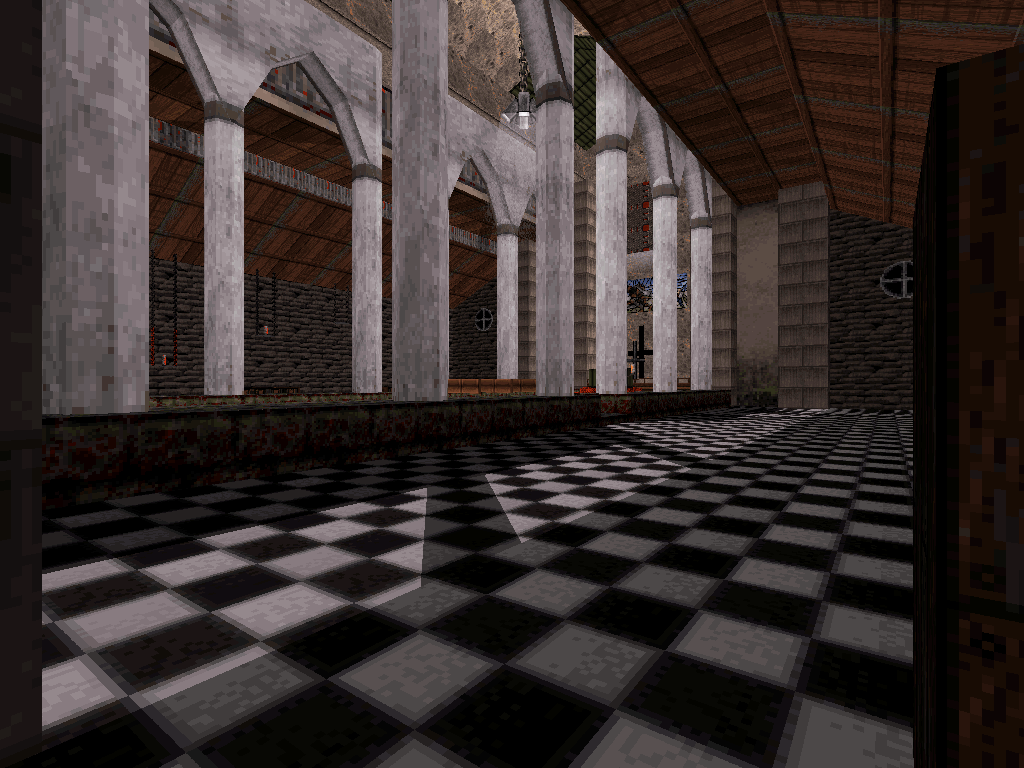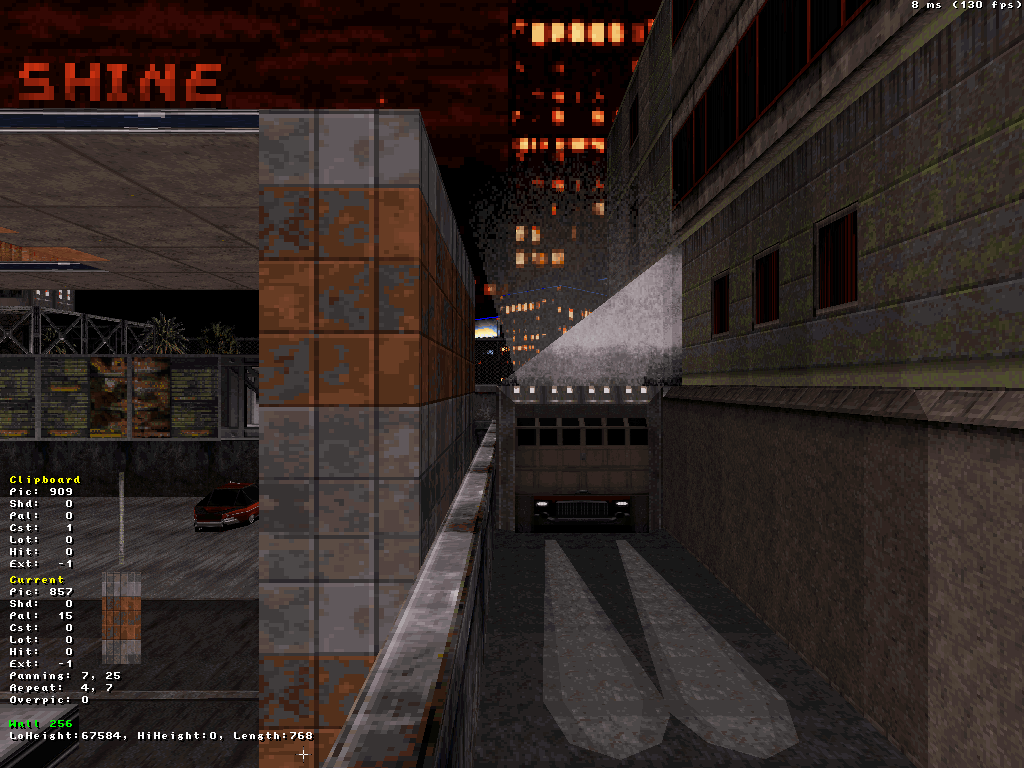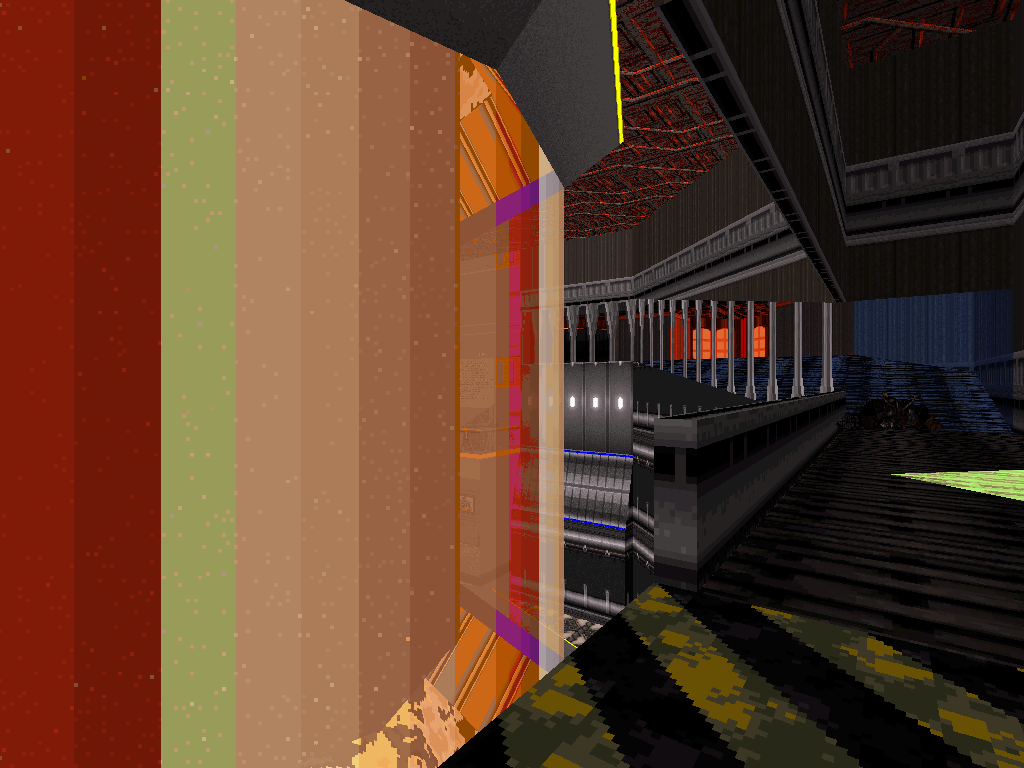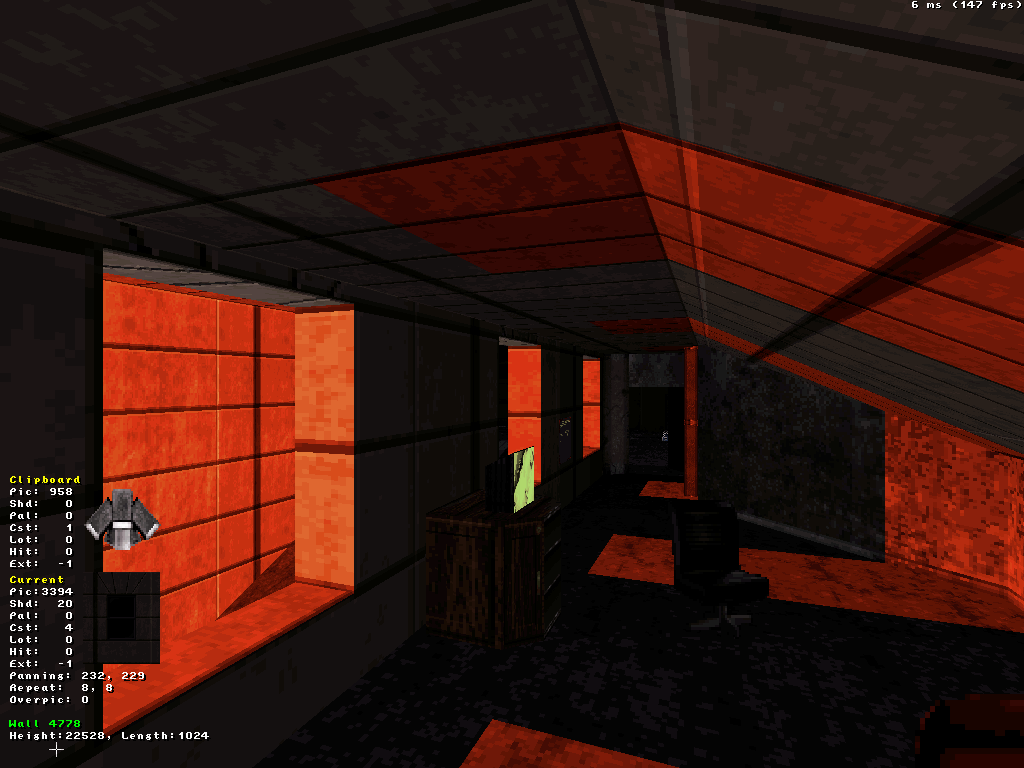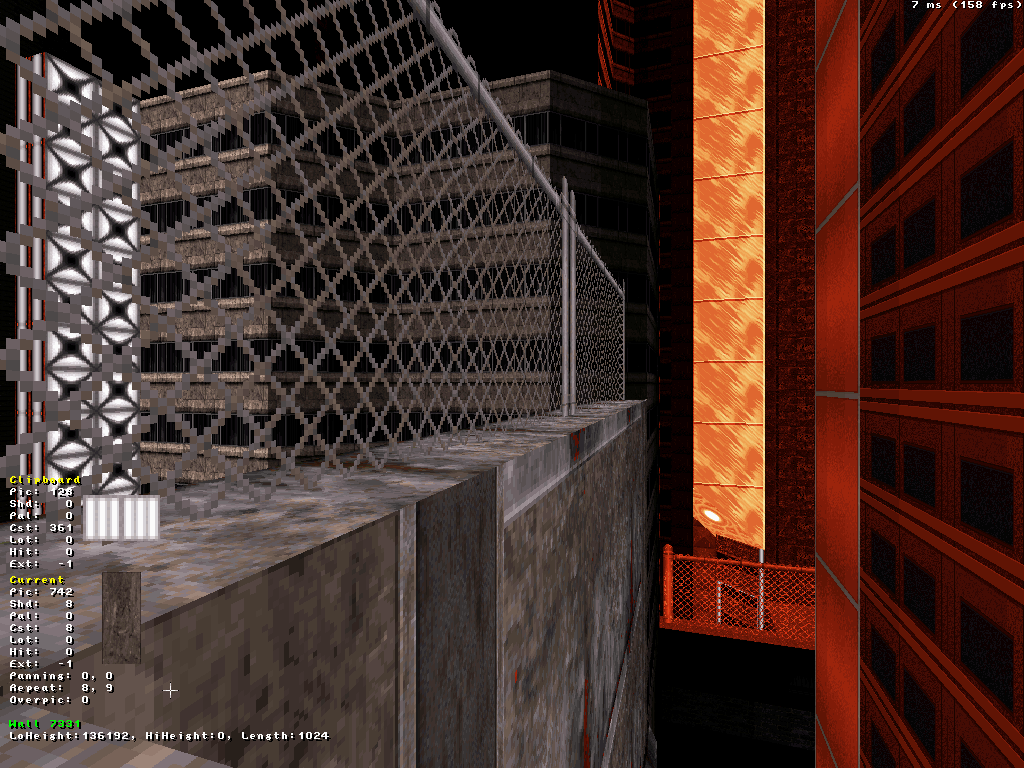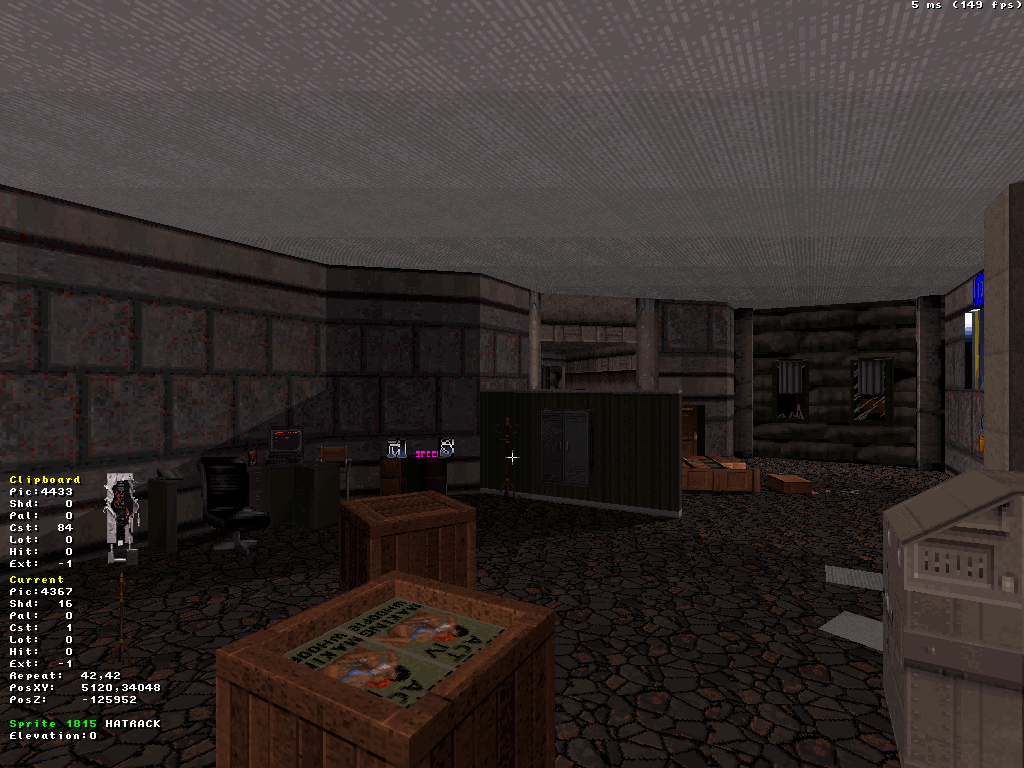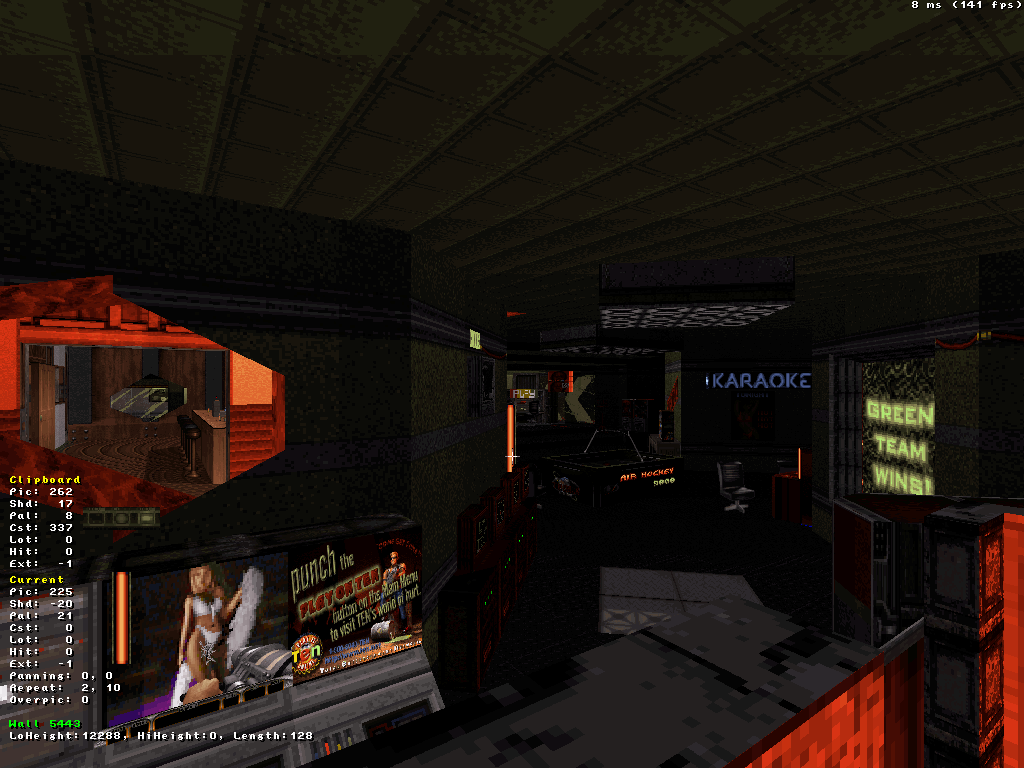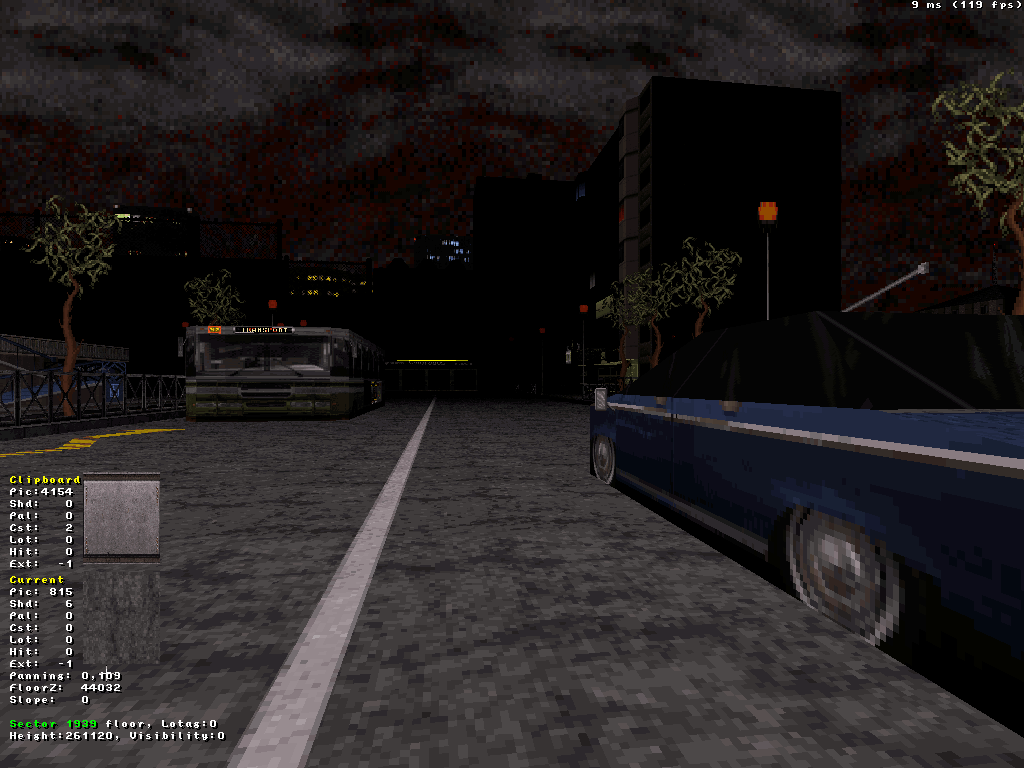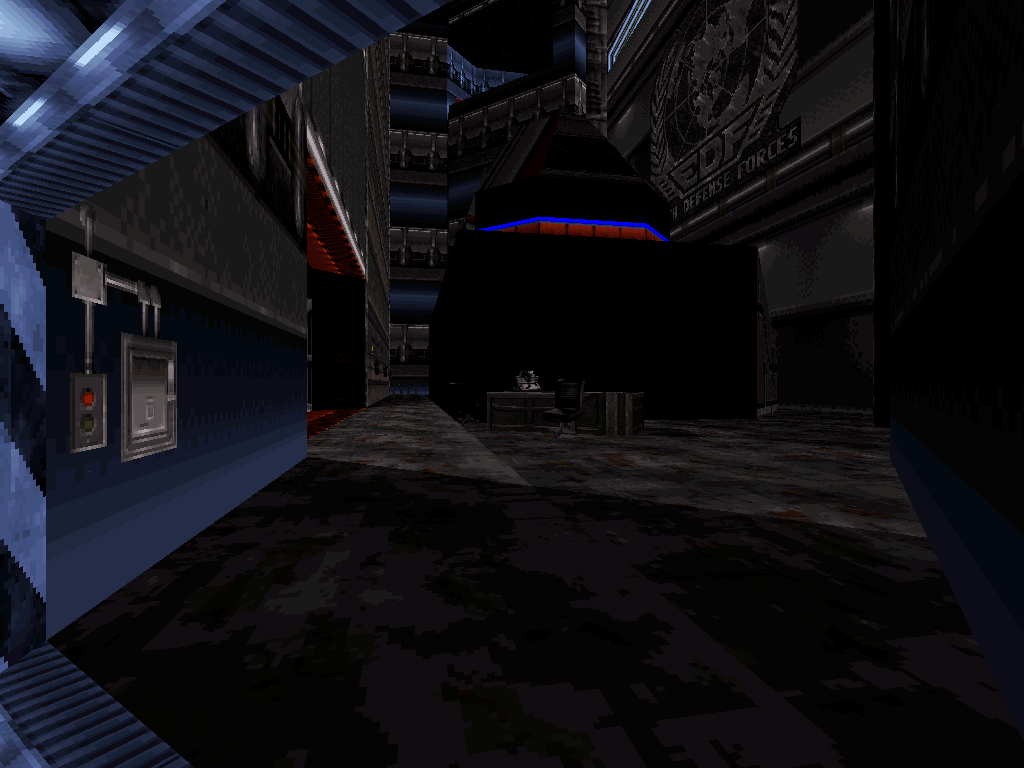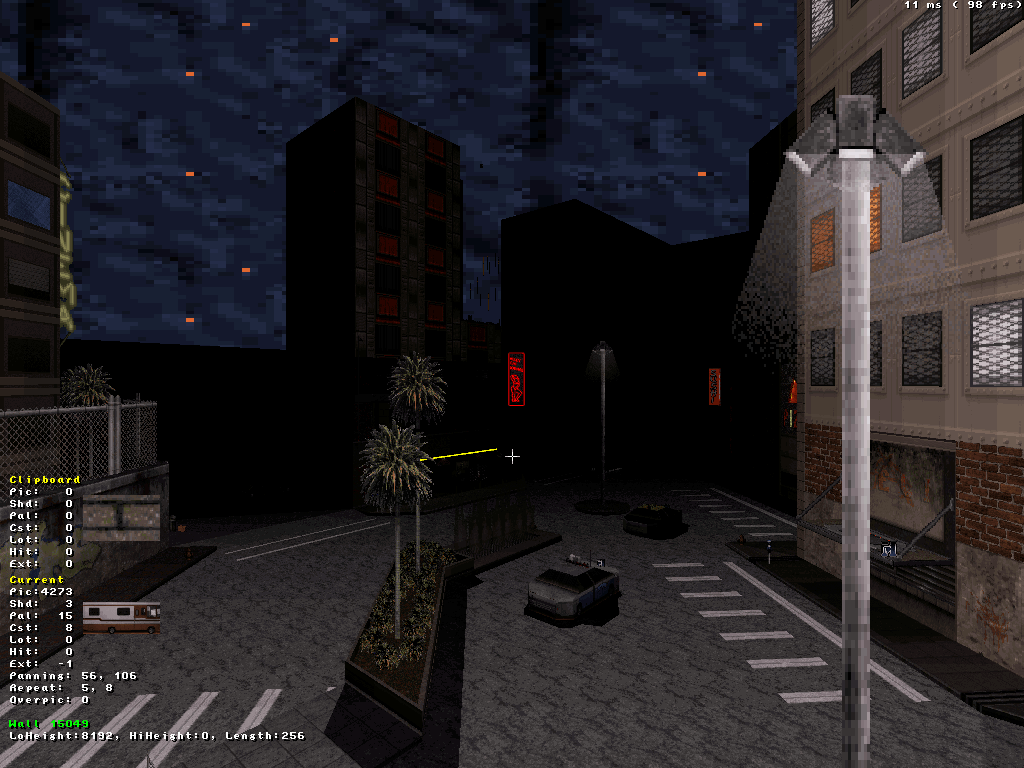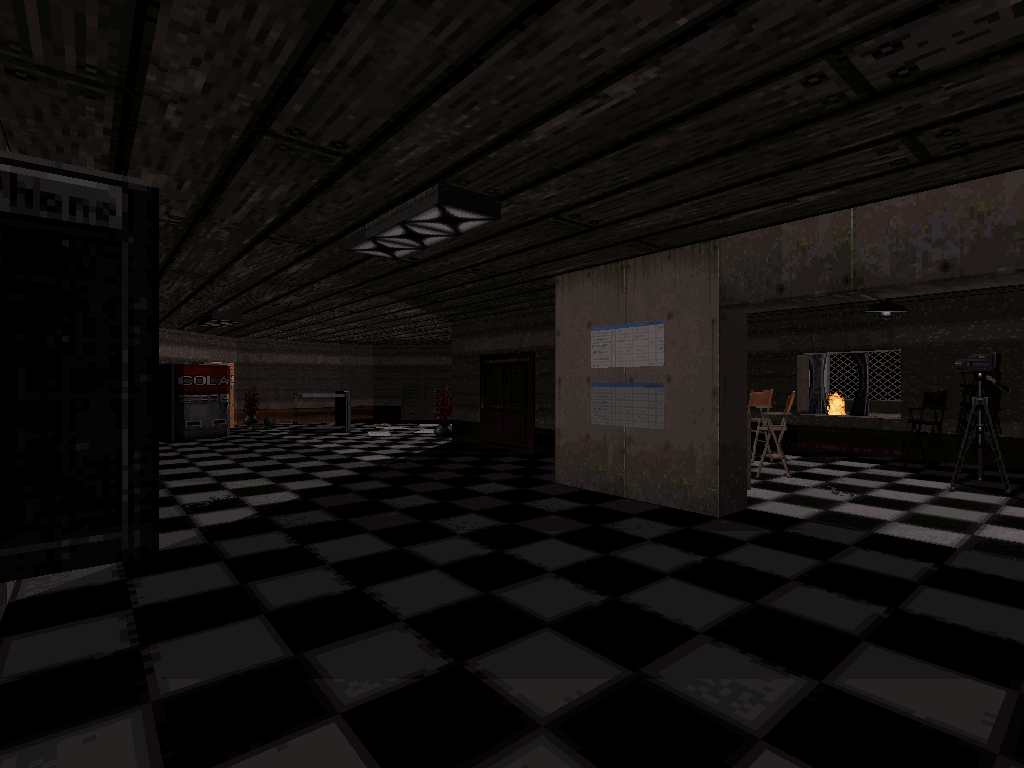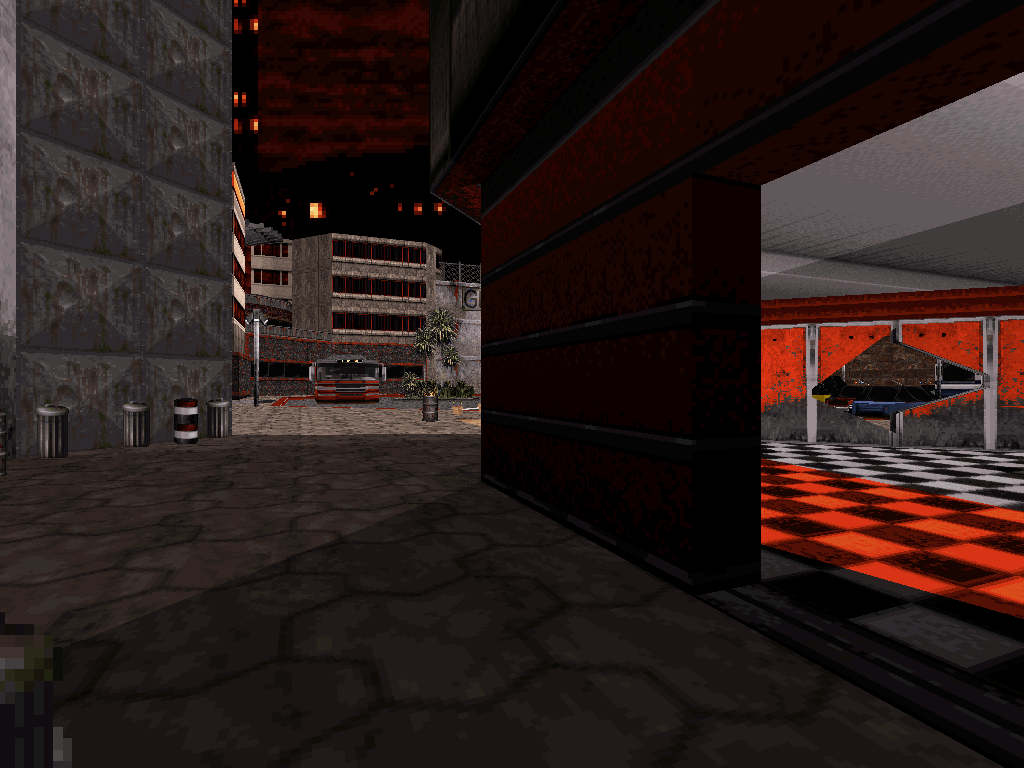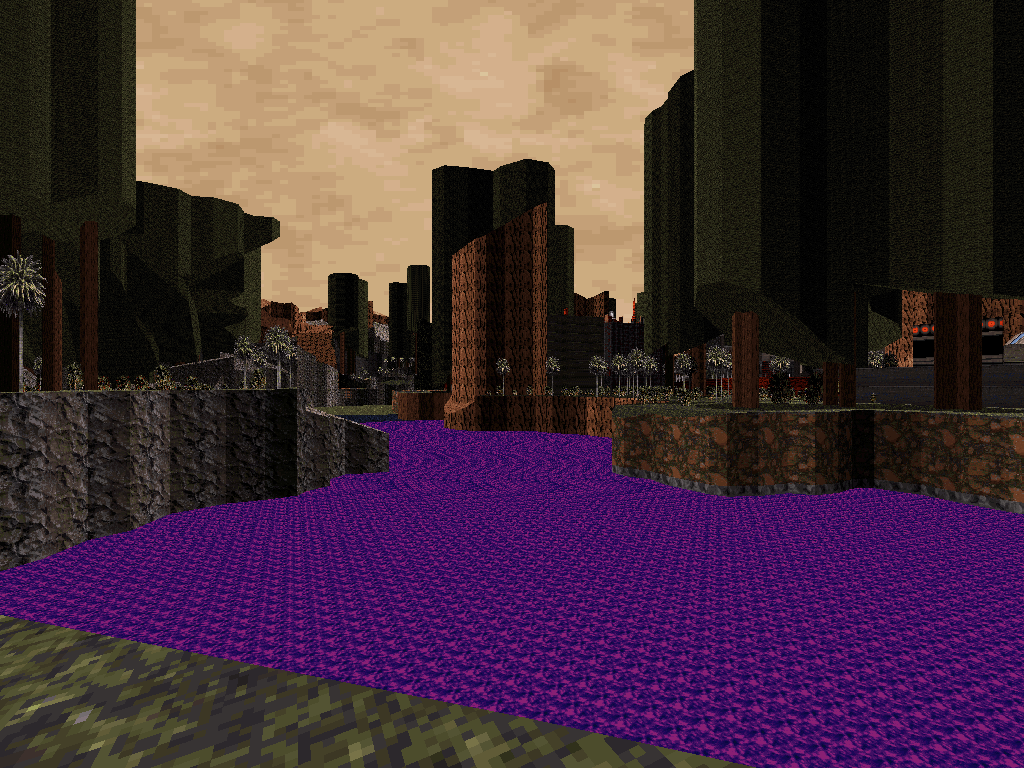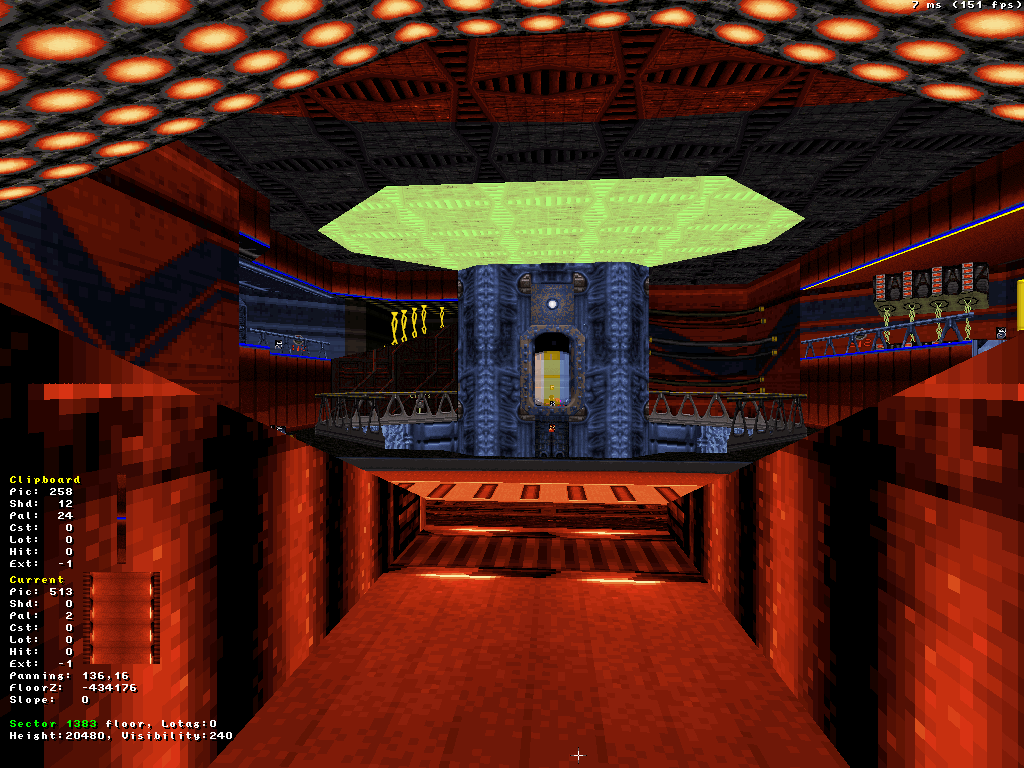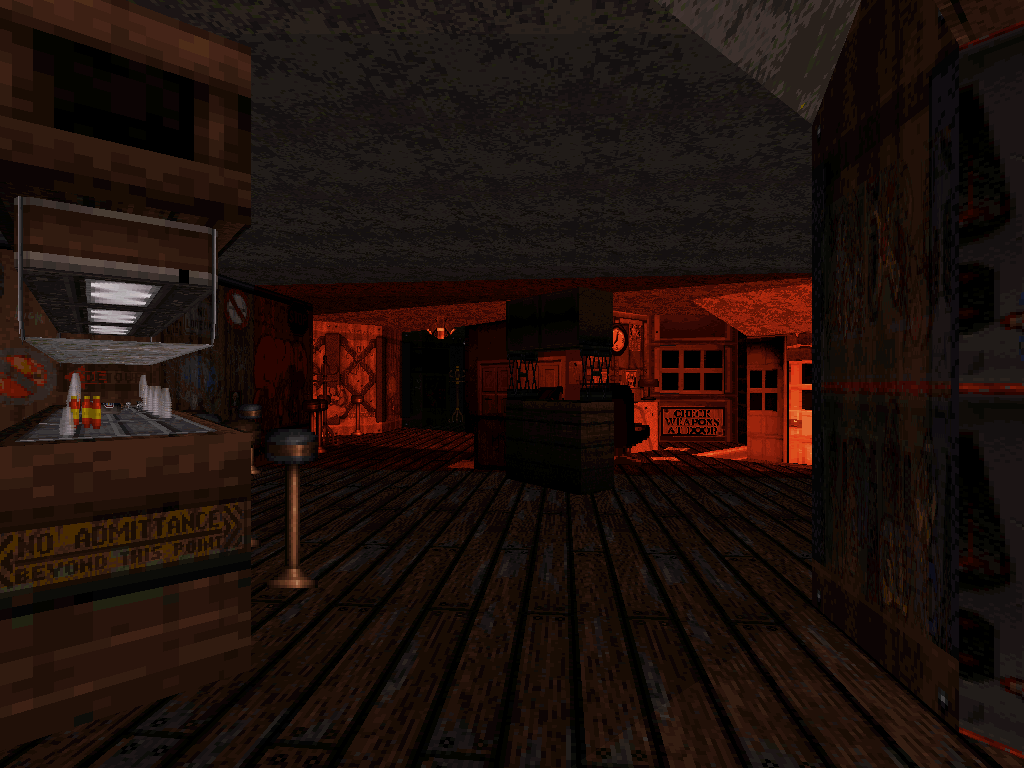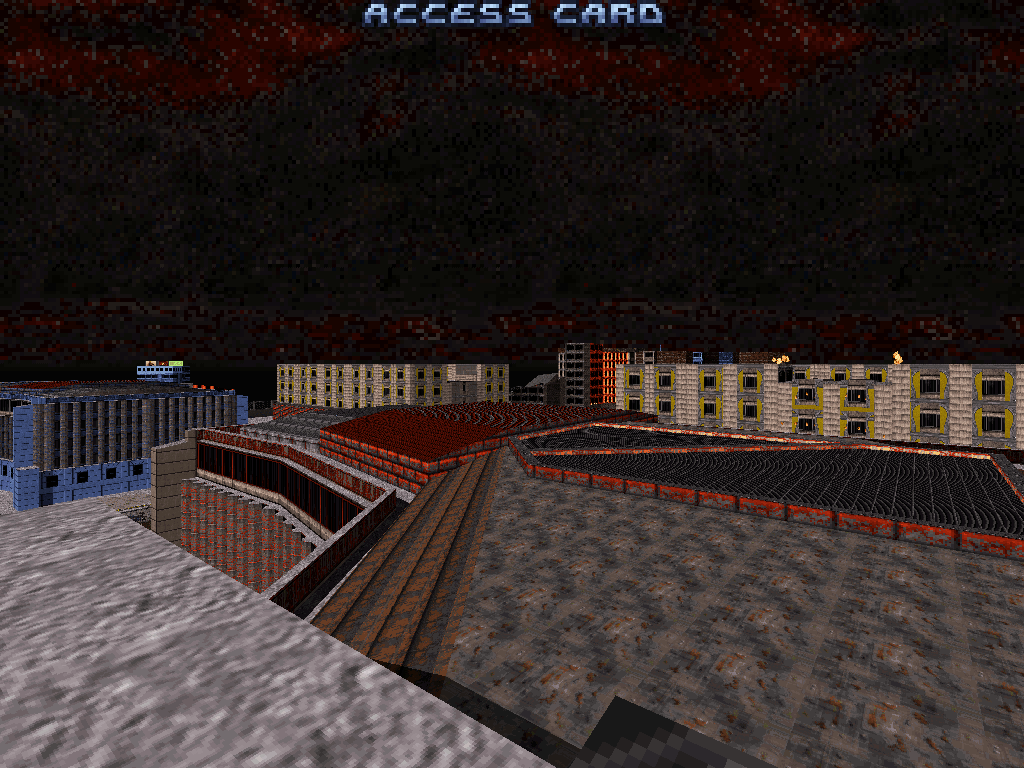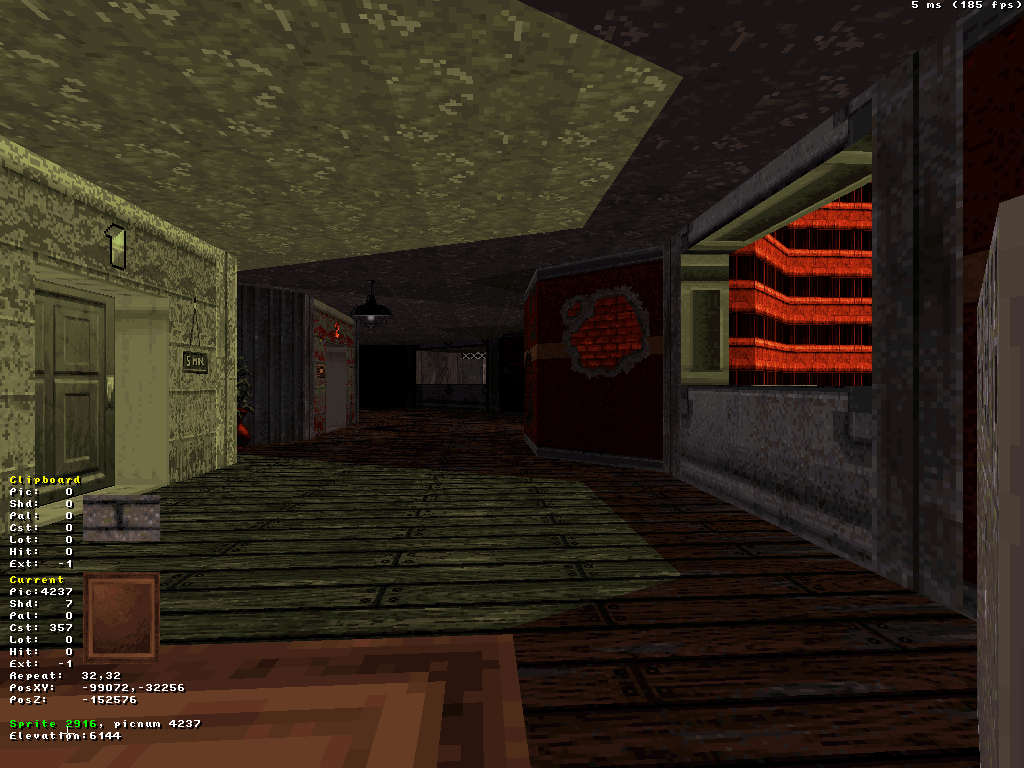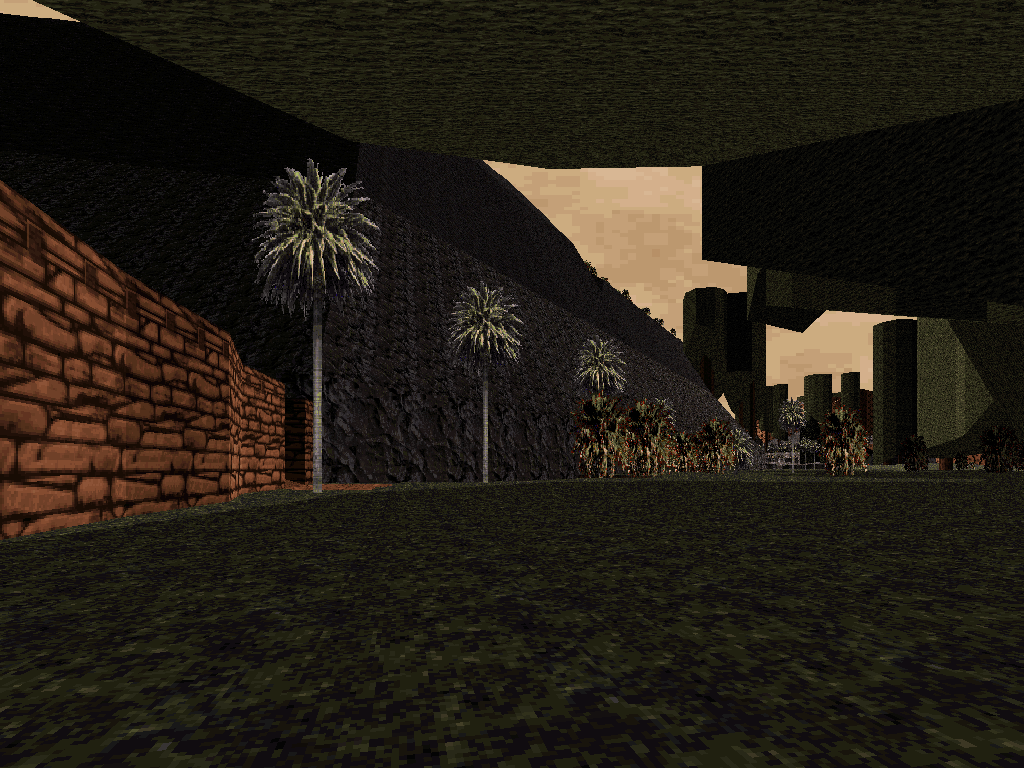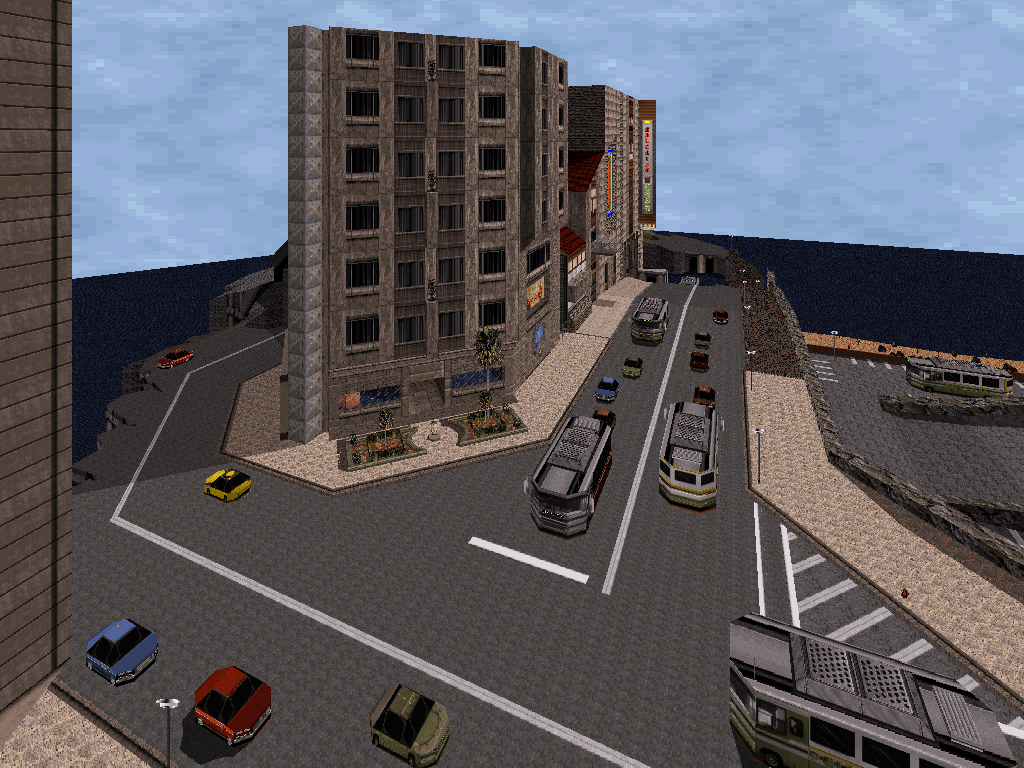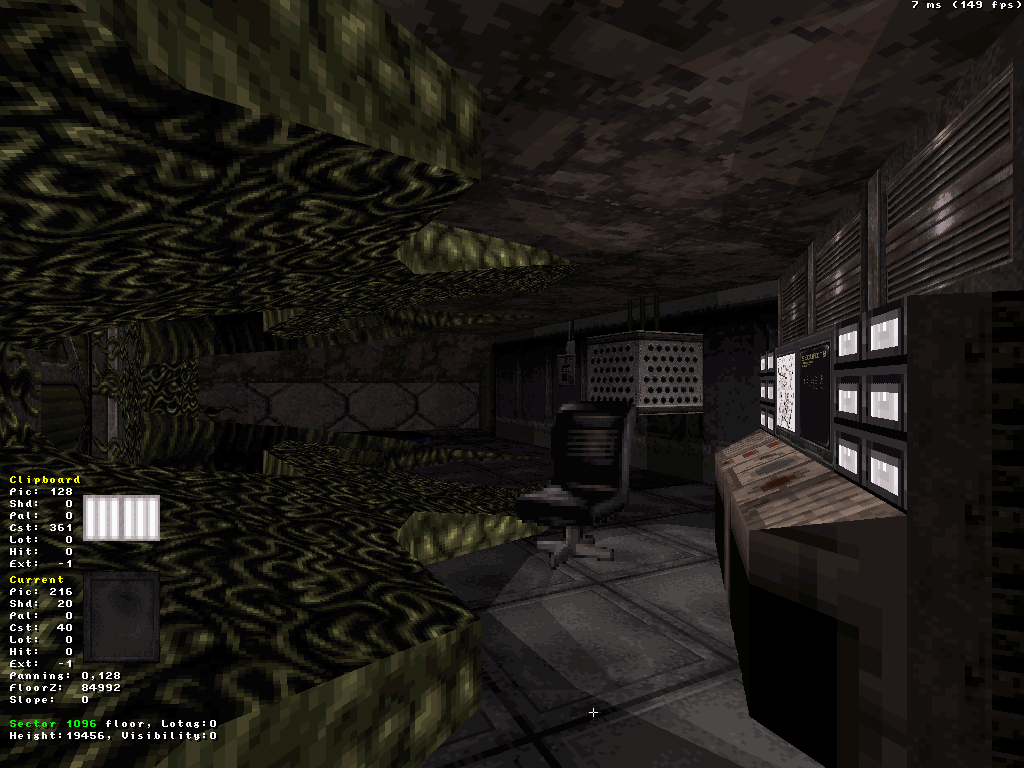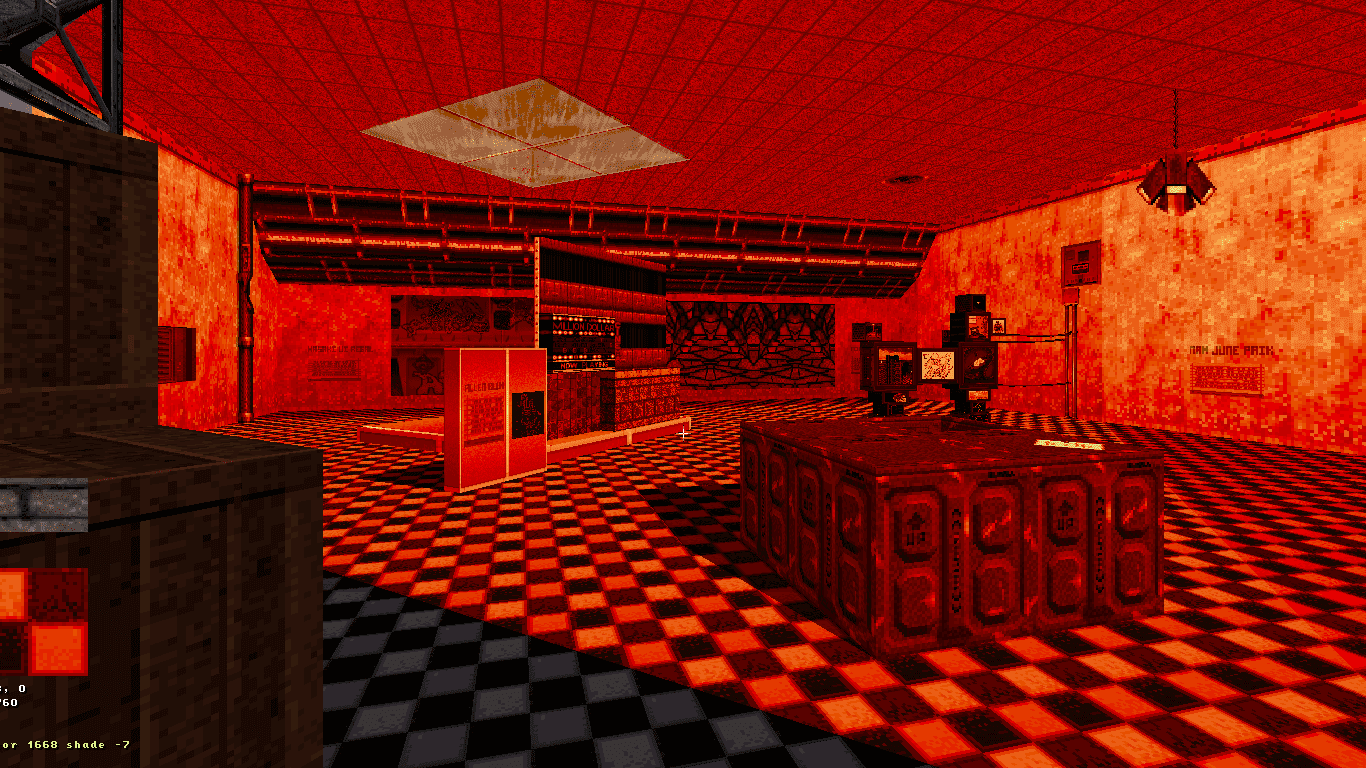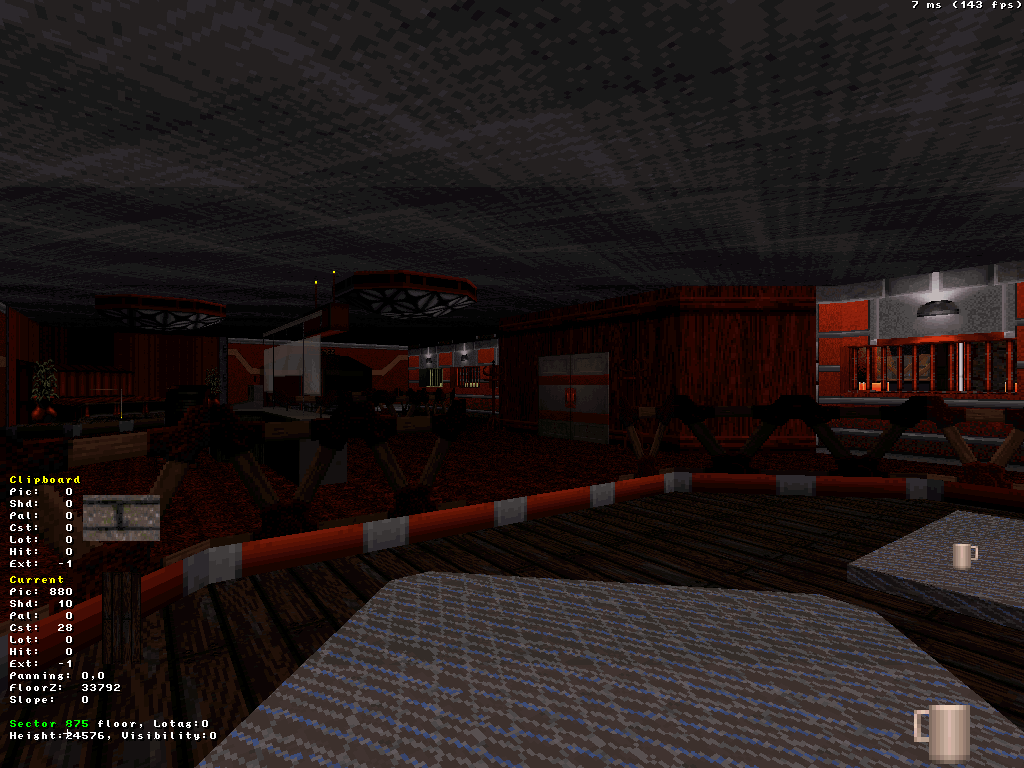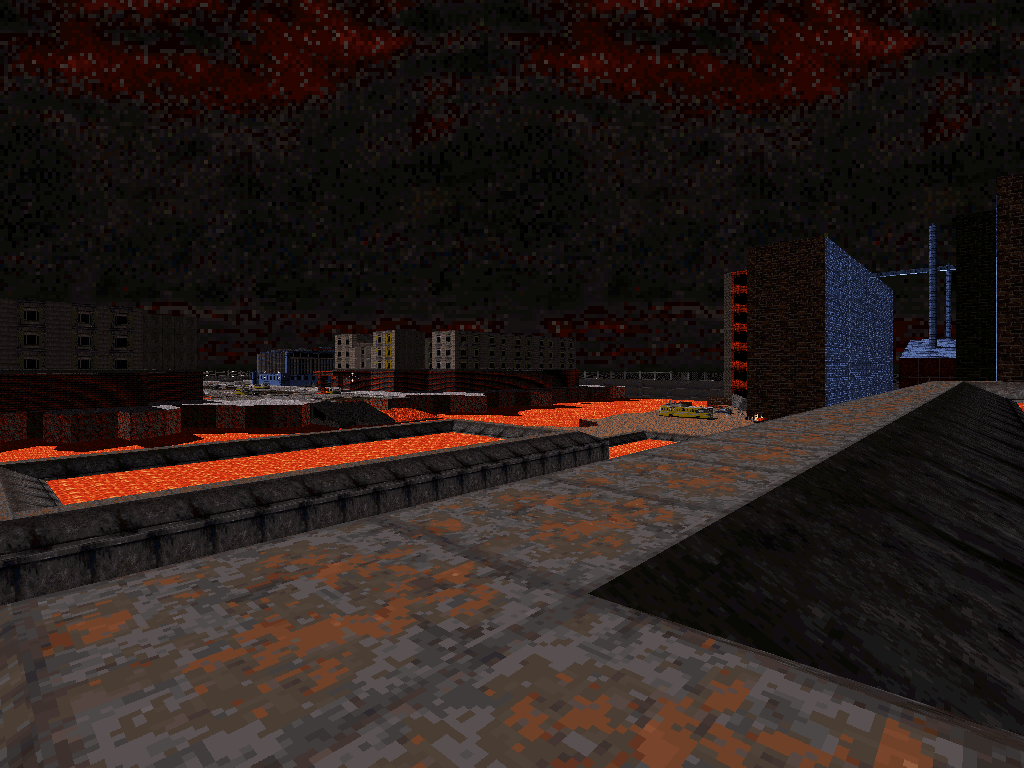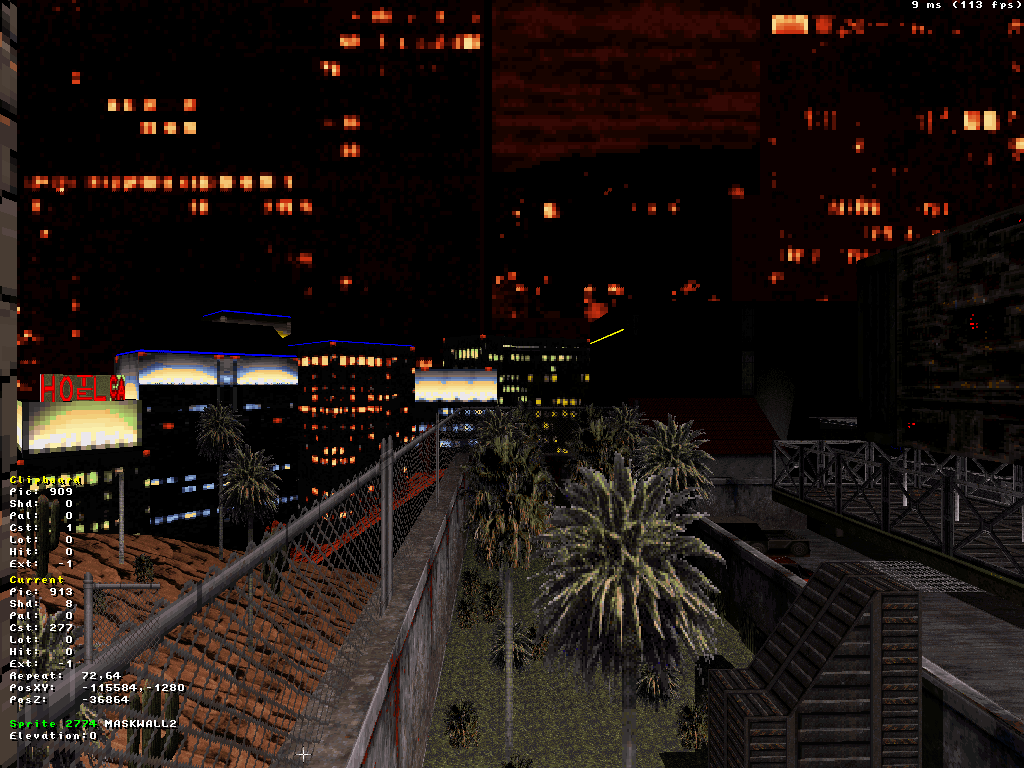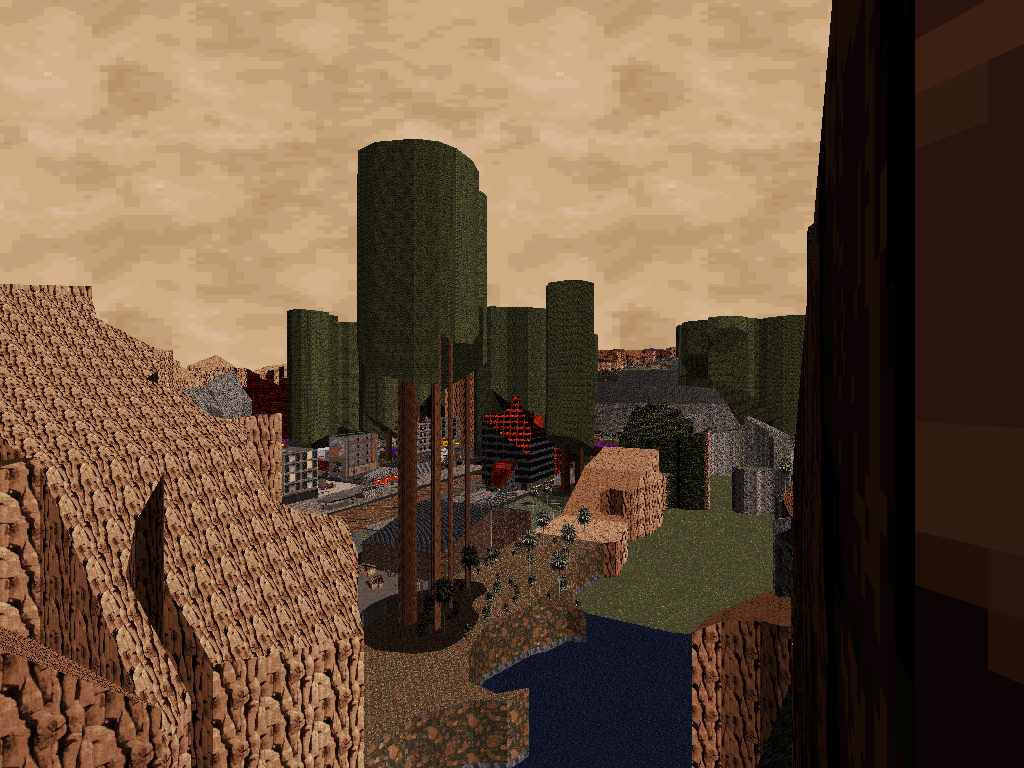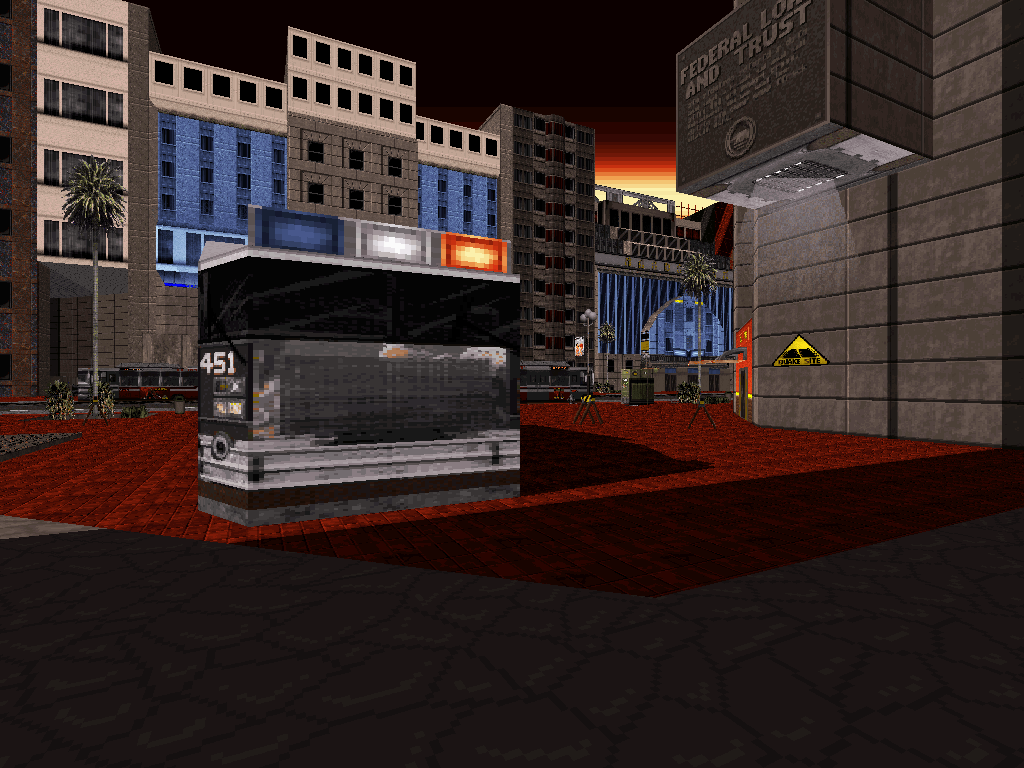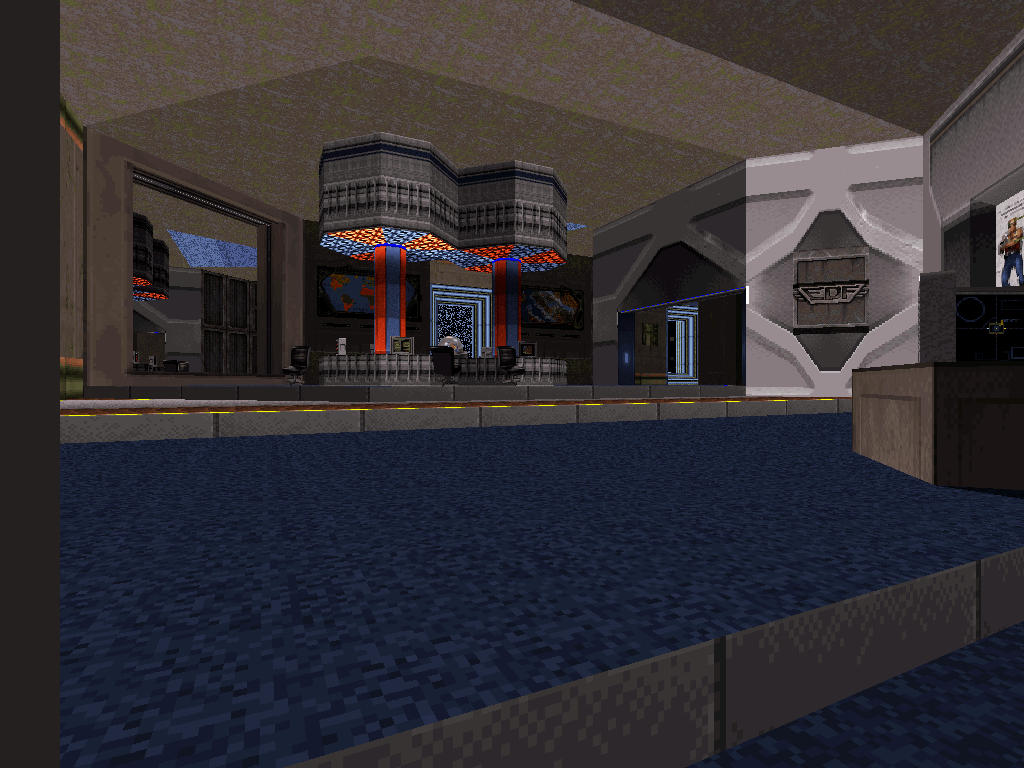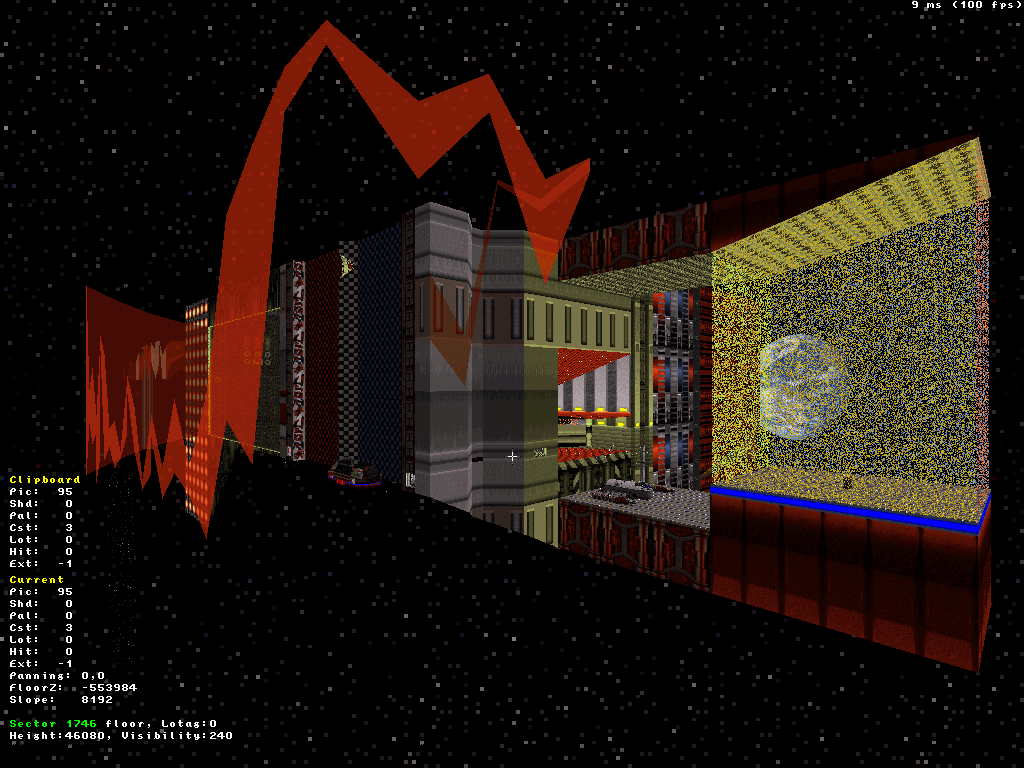 With the majority of the work out of the way and the current reaffirmation of time constraints in society, though, what has been quite the breakneck mapping frenzy is bound to slow down this coming second half of 2021. This is also a deliberate author's choice as to better retain perspective on the overall quality of the product, after so many new elements were recently introduced, more hindsight would be reasonable to spend on the bigger picture. Although, in no way does this affect the prediction of a 2022 release - one already envisioned as the worst case scenario.
Thank you for your interest in this crazy trip of a project. Be ready for brand new Duke Nukem 3D action and come get more, soon. Thank you for waiting!
- ck3D