We are happy to announce that we have reached top 25 on the Greenlight! It's really surprising, since we reached top 100 just yesterday and it's been only 4 days since the start of the campaign. Oh, and it's our first Greenlight! Why do people vote for us? Let's hope it's 'cause we have a good game coming! :)
And if you don't know what the game is about, just watch the Trailer here – Dude, Stop (Greenlight Trailer).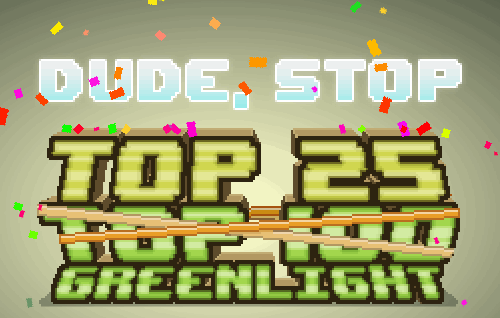 We had a version of the game online for a long time since the end of the Ludum Dare. But that version was buggy, short and not as fun as we wanted it to b, that's why we decided to make a better one before the Greenlight. We spent the last month on polishing, adding and removing puzzles, but the main feature that we wanted is the collection of feedback and statistics! That's why we implemented a system that collects clicks, time on each level, errors and win/lose ratio. And a Comment Box, which gave allowed players to voice their opinions directly to us! We have almost 200 comments so far, and a lot of them tell us how to improve our game even more! This is mostly helpful, but also quite motivating, reading positives thoughts about the game.
We have more to tell about how we collected user feedback and statistics, but that's a theme for another topic.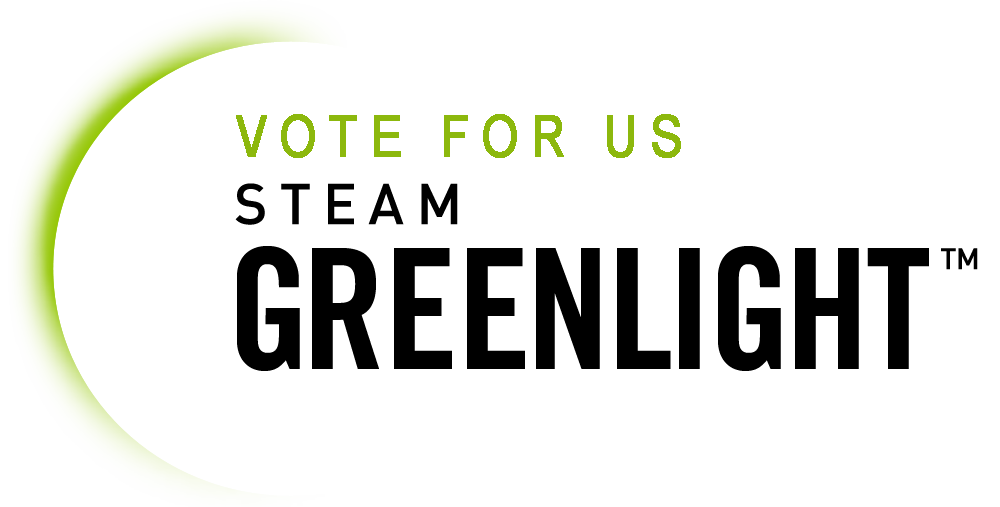 Our campaign started with problems, but after we fixed that in a hurry, everything went a lot smoother. We received few comments about game being too small for Steam (which should not be a case with the amount of content we are aiming at) and also the theme being horrible, but overall comments are positive. Also having demo helped a lot – people can play it and see for themselves, if the game worth a "yes" vote.
By the way, you can still play a demo if you haven't:
Now we need to go through all the data we have on the game to understand which puzzles are good and which are overly hard so we can improve our approach on making new ones! We also need to figure out the way to add the voice over to the game, since it's the most requested feature! And we should improve on graphical part – we didn't see comments about that, but it's just something that we should do since we already see the difference between the versions.
So thanks everyone who played, or voted! This helps a lot.