My friend just returned Brutal Legend before I could finish playing it. Needless to say, I'm devastated. My lack of a gaming console here tethers my soaring gaming ambitions to the (clearly sadistic) whims of another. This is my problem – so many awesome games, not enough time to finish them!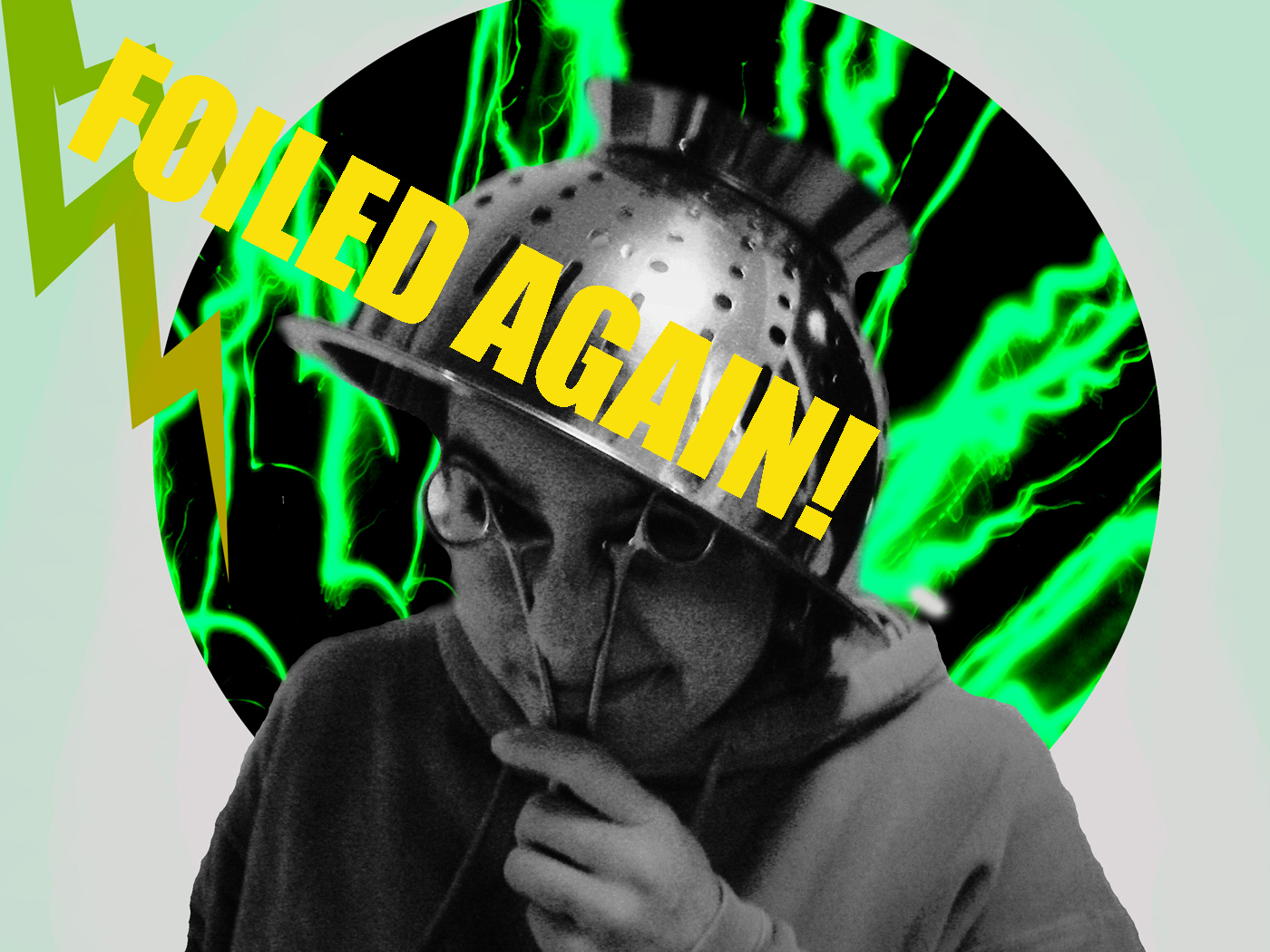 The dark agent of my discontent
Even at home, I find myself being drawn into a sick story, while tiresome external distractions like chores, jobs, school, hordes of rampaging buffalo, etc. conspire to prevent me from finishing what I start. The pain of leaving a story incomplete, characters chewing their nails in indefinitely prolonged fear of their fate, hurts my gamer's soul.
So what's the alternative? Don't play games? Pff!
Clearly, the only option is to play shorter games, ones that can be finished within a couple minutes. My next stop is addicting games.com, where I gorge on flash animated adventure simulators, sidescrolling whatnots, animal launching recreations – I go through them all and still can't get my fix. What's left?
Unending games – minesweeper, tetris, bejeweled, squizzle, mind the blox, mazes, pacman! These work… kind of. They're perfect for helping me not write my paper, but where's the incentive? Where's the thrill of the unknown, of surprise? Really, once you get past a couple levels, where's the fun? It's like grinding in an RPG, or doing really simple math problems – I know I'm getting better, but I don't care.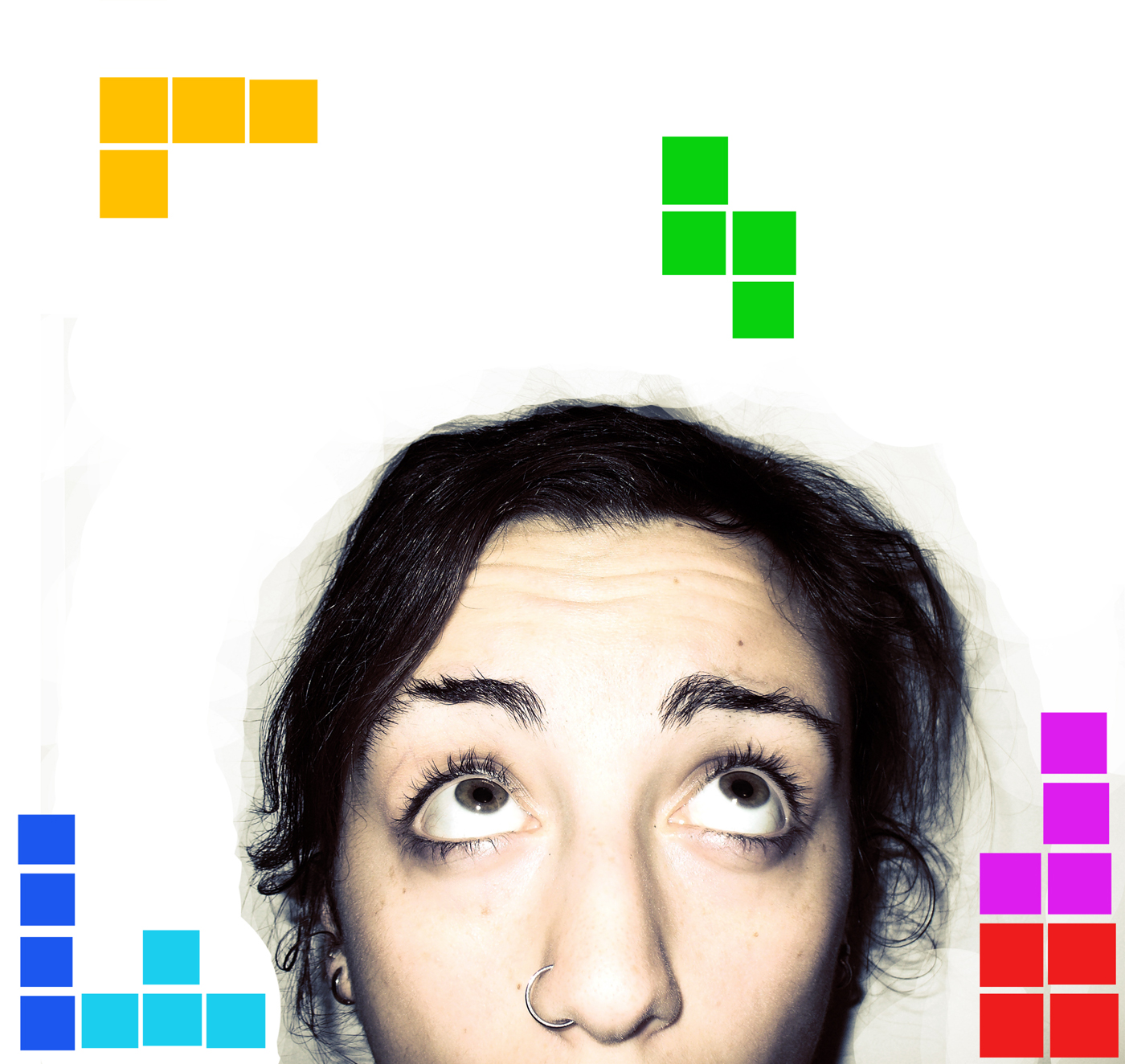 Tetris makes my brain hurt
And then there was Aaaa!...(25 A's later): A Reckless Disregard for Gravity from Dejobaan games. This game model is one that I am not very familiar with – short levels, with an overarching theme or storyline, with lots of goodies to keep the player engaged. This type of game is becoming more popular as platforms and games become more expensive, and online services or marketplaces like Steam and Xbox Live begin offering content and games for download. I'd never played one before, but I'm here to say, it's exactly what a busy student needs.
First off, I'm pretty awful at the game. Just when I think I've got it on lock, the next level (which appears innocently similar in structure to the first), kicks my ass and I'm back to fighting one squashed avatar at a time for stars. But this doesn't matter, cause I can hit replay and if I die again a minute (or, let's be honest, 15 seconds later), I can try all over again. The course length is perfect for this kind of play – it's long enough that I feel fulfilled at each stage, but short enough that my easily frayed patience doesn't unravel too quickly. If I do get sick of it, who cares? I'm not leaving Link hanging in the middle of a dangerous mission, the mysterious woman wasn't in the middle of revealing the next plot point, I won't have to restart from the last checkpoint.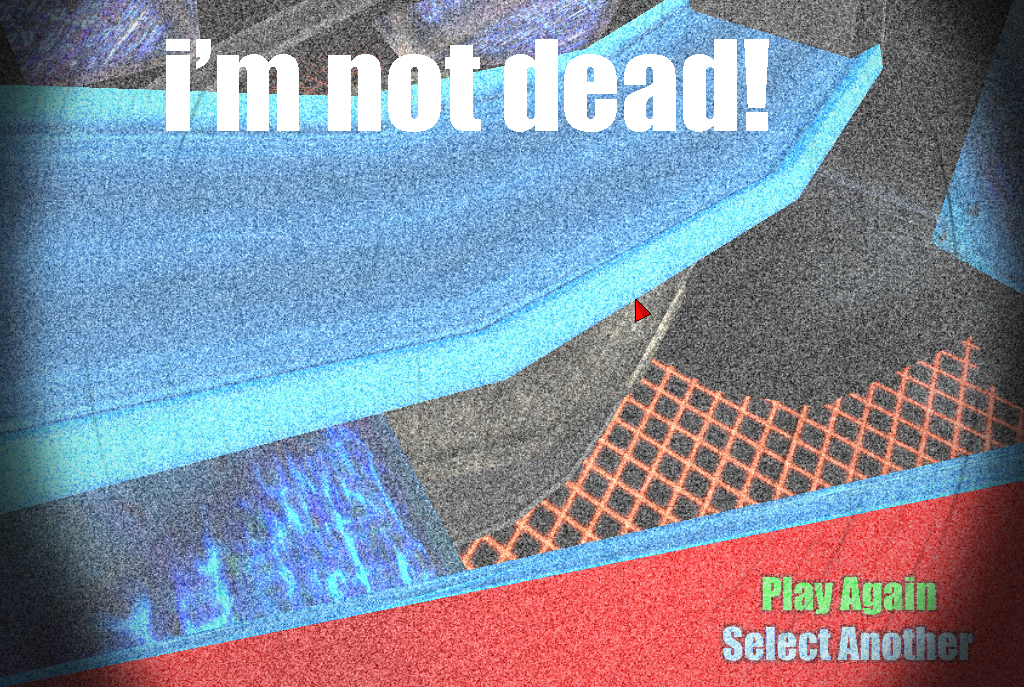 I don't find myself longing to get my hands back at the keyboard the way I dream about games like Arkham Asylum or Bioshock. There's no character, and - beyond the base-jumping premise - no story to draw me, but there doesn't need to be to make the experience fulfilling. I find myself squeezing in a couple courses before class, after eating, between paragraphs in papers, or relaxing from some intense stumble sessions. Within these short meetings with my reckless base-jumper we can both feel fulfilled at acing (or ignoring…shhh) a couple levels, discovering a couple new ones, sometimes coming up with a (foolproof!) style of play for success. Often my cleverly planned and tested strategy is proved wrong two minutes later, but it's all about learning what works.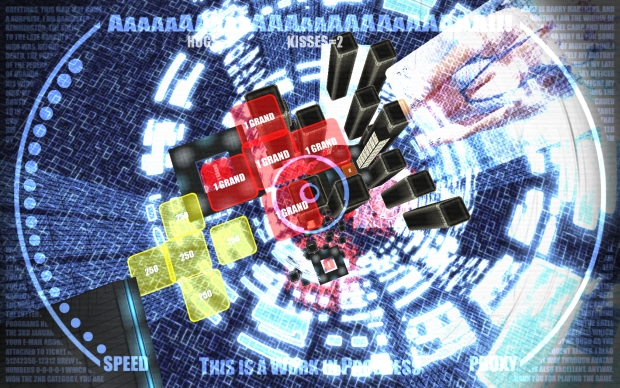 This may look easy to you. It's not.
This unblockable combo of recognizable progression of skill with the other many charms of the game, including the option to flip off critics, inspiring words from the disembodied Nebin, and highly educational pig-debristling instructions, create a unique and highly enjoyable experience.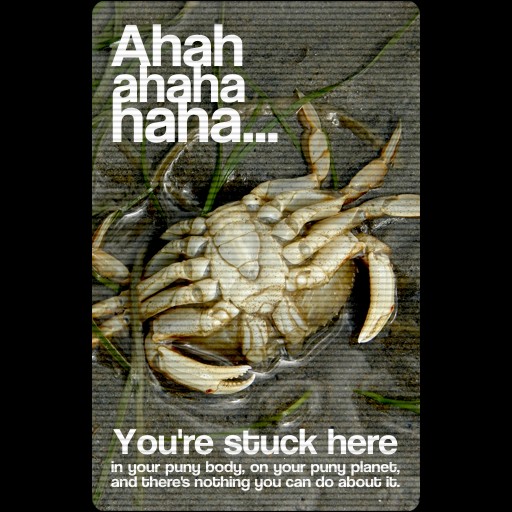 Aha! AHA!
If you're looking for an alternative to a lot of games out there, or just long for something different, a quirky taste of what indie games are capable of, I would definitely check out Aaaaa!