We have uploaded several pictures showcasing the D'talla class Romulan Warbird. The three shots below were taken ingame and feature detail mapping.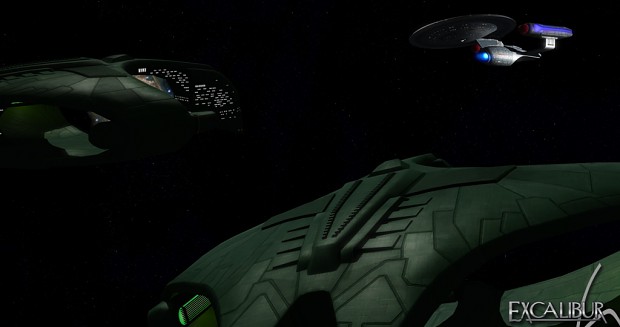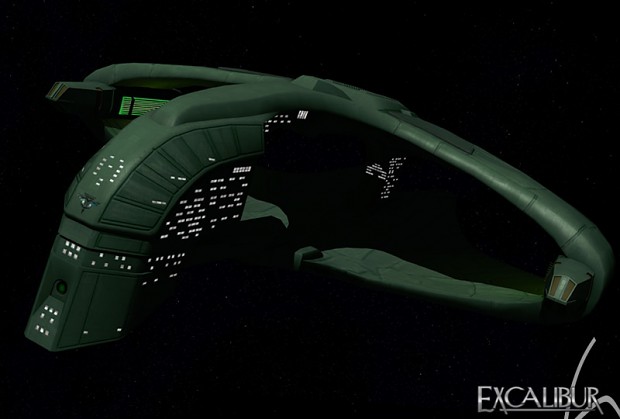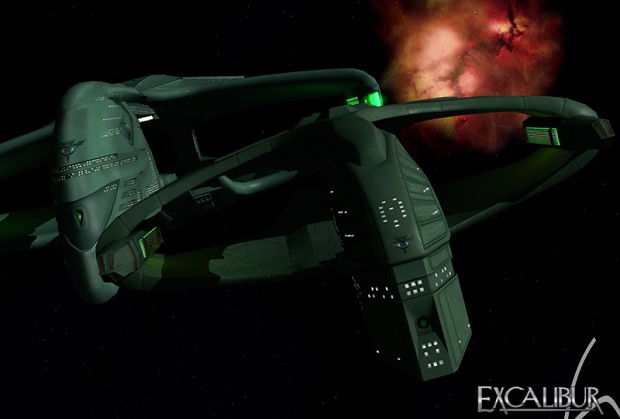 The D'talla class, or "Type-A", Warbird was a medium-sized Romulan cruiser launched in the early 24th century. D'talla means "Great Duty". These ships served as the mainstay of the Romulan fleet until it was replaced by the D'deridex class Warbird. Four of these ships destroyed the U.S.S. Enterprise-C in Klingon space, but not before she took down one of them.
The D'talla made its first appearance in the opening to Star Trek: New Worlds. As the Romulans feature heavily in Excalibur's campaign it is important that they have a wide array of ships to add variety to their fleet. It is roughly the equivalent of a Federation Ambassador class or a Klingon K'tinga.