"Hell, it's about time" - would have said a Starcraft 2 Marine if he knew that Dark Summer'96 mod finally breaks silence after a 4-month hiatus. With confidence in the Higher Justice and determination to win the archives of our mod are again un-packed.
It all had started from an unknown vehicle for an unknown faction: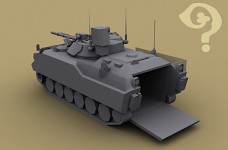 During the next month our progress went rapidly with a new model (though untextured) was released almost every 3 days. Soon the mod gained its shape, story and the 3 main factions were determined.
We were about to release a collection of nearly-complete European Union Landarmee:
But the sudden change of the unit list has forced us to re-make a bulk of the work.
Finally the mod is mature enough to switch from unit-list designing and model-making to texturing.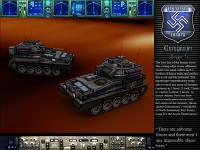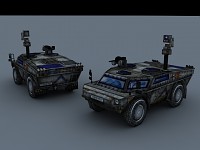 Thanks to everybody who believed in us all this time long!
Don't forget to visit our profile for more, lads.
Sincerely your, DS'96 team.