Drunk On Nectar's 2017 Trailer
If you haven't yet seen DoN's brand new trailer featuring the best of the game so far, be sure to check it out below!
Lifecycles Development Begins
While the Monarch Butterfly's lifecycle has been featured in rich detail in DoN, other creatures will not be left far behind either.
This week, the long-awaited lifecycles development (for the game's entire roster!) will be taken up. This goes all the way from the Jumping Spider's exquisite mating rituals to the Carpenter bee's masterful wood-tunneling labors, all the way up to the Dragonfly's fable aquatic/underwater lifecycle :)
In case you haven't seen the game's Monarch lifecycle depiction, here's a quick GIF-overview: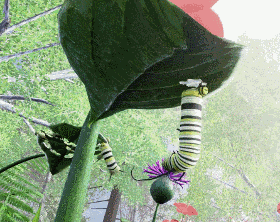 --
Catching up on news
It's been a while since the last article, but a number of Steam updates and other activity has been briskly brewing behind the scenes.
In short, we have a lot of catching up to do:
1) The Life Of Animals - Gameplay Rewrite
Lifecycles will be the cornerstone of the gameplay rewrite for the "Life Of Animals". As opposed to the simple-minded "Survive the first day of Spring to win" dictate of the current game mode, new gameplay will revolve around lifecycles, mating, reproduction, seasons and more. Character progression will be a new element added to the game that will add tremendous replay value. A lot of exciting features are on the horizon, but more details will be revealed in the coming months (amusing videos and over-the-top GIFs incoming!).
2) The Curious Triad (Beetle Quest) Walkthrough
To make your life as a Ladybug easier, this complete walkthrough of The Curious Triad quest was made:
3) Major Sandbox Update
A major update was released for the game's Sandbox mode a new brush mode for rapidly painting flora/fauna and new items and props for decorating your map with!
4) Performance Patches & FPS Survey
A very important series of performance patches were pushed in late June. These significantly bolstered the performance of the game across low-end, mid-end and even high-end systems.
If you meet the minimum system requirements of the game you should not be having any performance issues at all now. In any case, do take the time to visit the FPS Survey thread on the forums; knowing what kind of frame-rates you're getting on your system will be really useful in planning new content and in ensuring that all the fancy new features coming to the game will continue to perform well for you.
5) Polish, Polish and more Polish...
Before moving onto lifecycles there was a really strong push towards polishing the existing product and cleaning up any bugs, oddities, control issues reported by the community.
To this end, a massive series of patches were released throughout July fixing bugs, polishing visuals, and even adding special touches like a new water splashing mechanic. Little touches like these will continue to be added to the game to make your life as a creature even more fun :)
Beetle water splashing mechanic: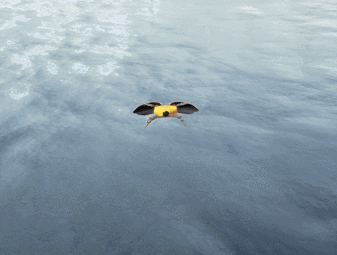 Graphics upgrade for DoN;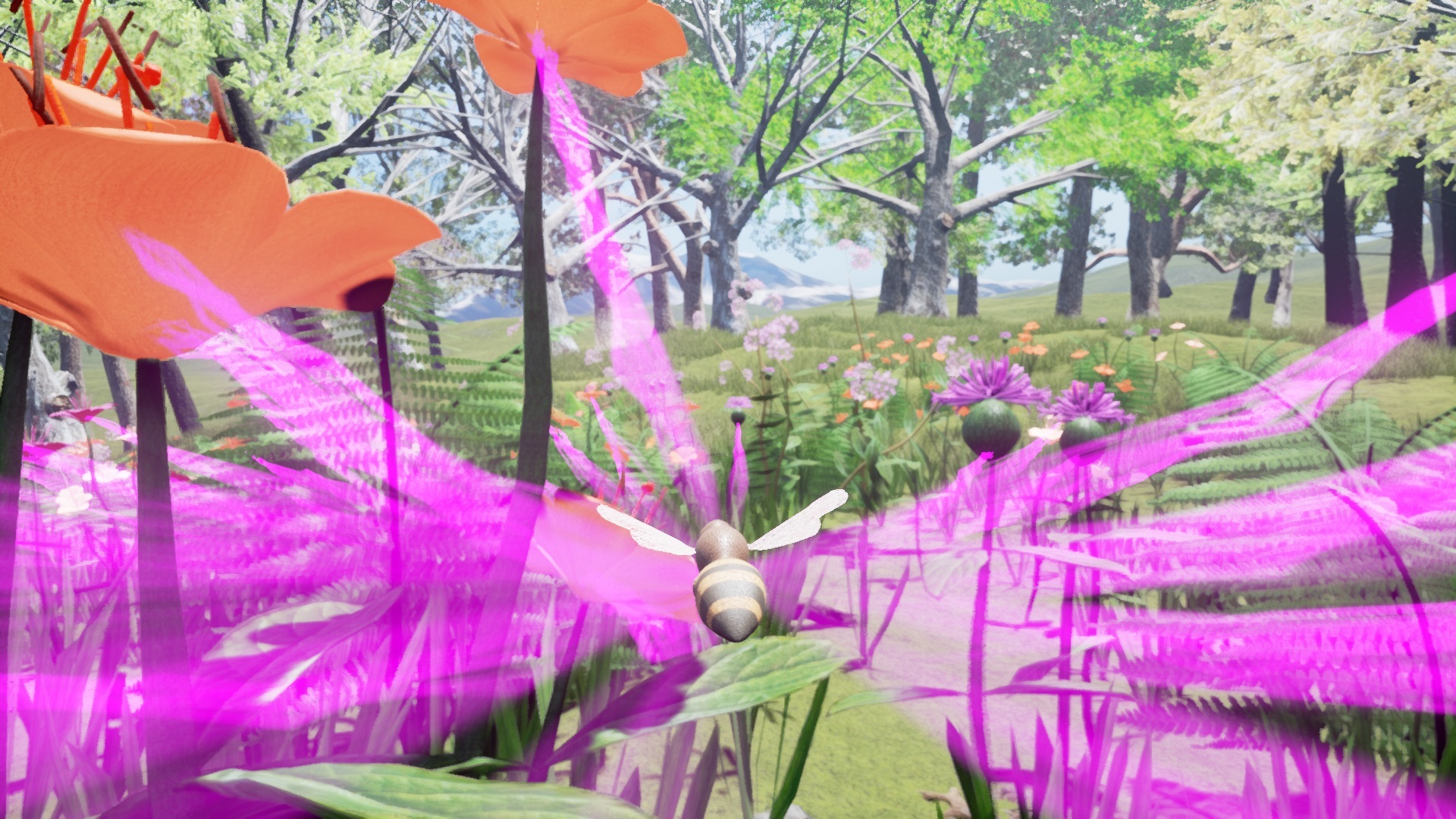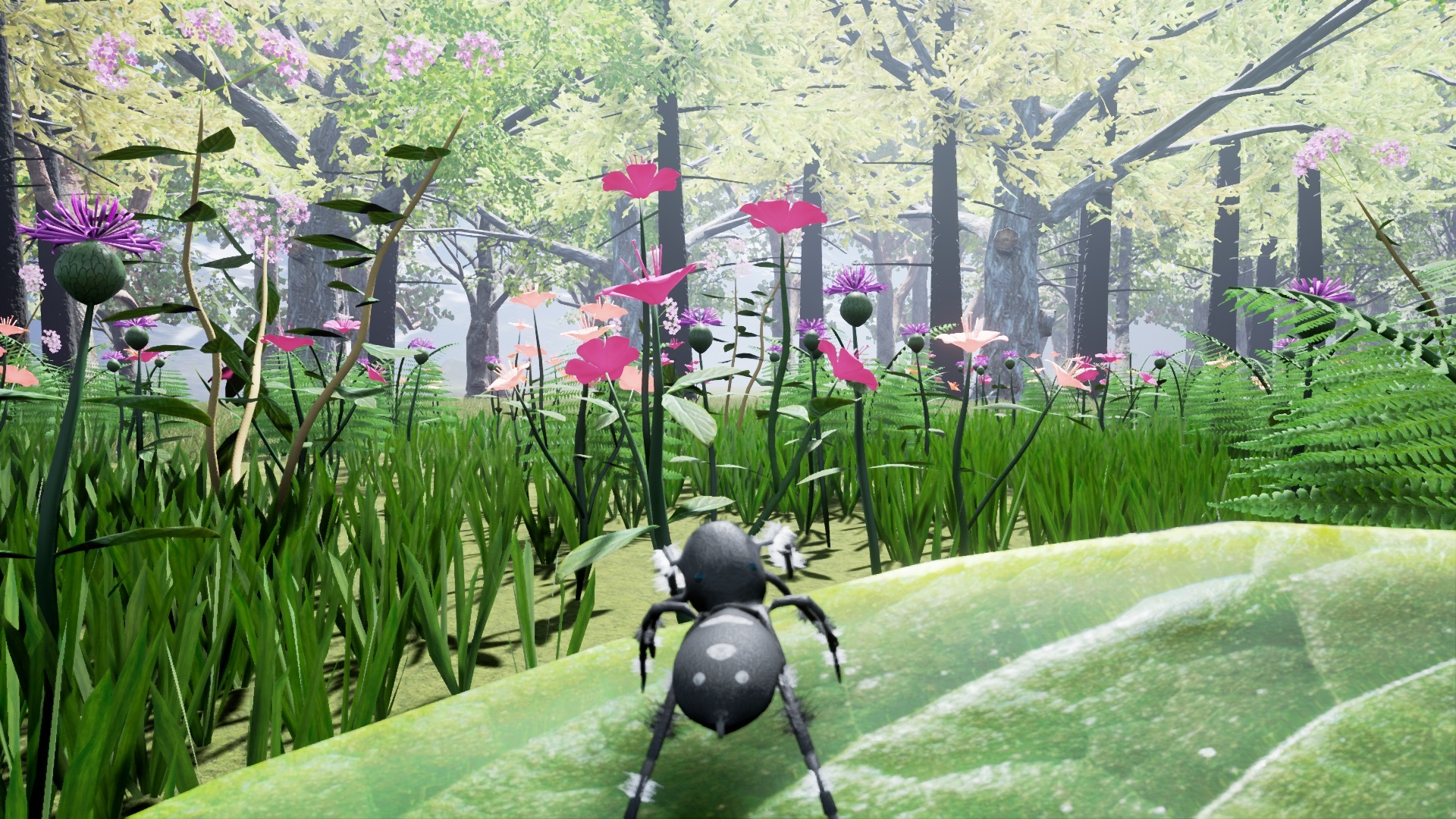 We're still not done here though :)
To cap things off:
6) In-Game Feedback Tool for DoN's Early Access!
As an Early Access game, community feedback in the form of form of gameplay suggestions, bug reports, etc is extremely crucial for enabling DoN to reach its maximum potential. As not all players frequent the Steam forums, the need for a mechanism that allowed everyone to voice their thoughts quickly and easily became evident.
Enter, the In-Game Feedback Tool!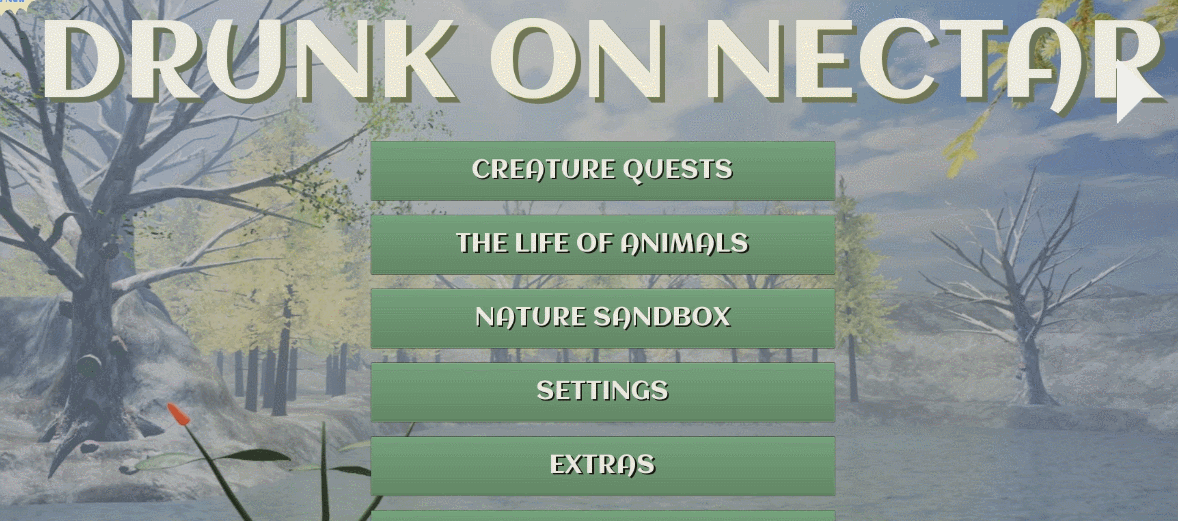 The feedback tool has already seen tremendous participation so far and official responses to some select queries have been chronicled in this forum thread. The thread is a bit hard to parse because of the enormous amount of feedback discussed there, perhaps a better format for this will be used in the days the come :)
Conclusion: Lifecycles For All
With the marathon effort to polish the existing product and encourage more player feedback complete, the time has come at last for new goodies and content - back to building new features :D
Lifecycles are expected to be a game-changer for DoN (in more ways than one!) and a major turning point for the game's Steam EA journey, so keep your eyes peeled and ears wide open so you'll know when DoN's intrepid invertebrates complete their glorious journey of life in Drunk On Nectar, your Nature Sandbox game!
If you're new to the game, here are some handy links:
That's it for this article, but do continue having fun being Drunk On Nectar! :D
With ❤,
Venugopalan Sreedharan
(Developer of DoN)