The image provided describes the meaning of various indicators while playing Drone Race: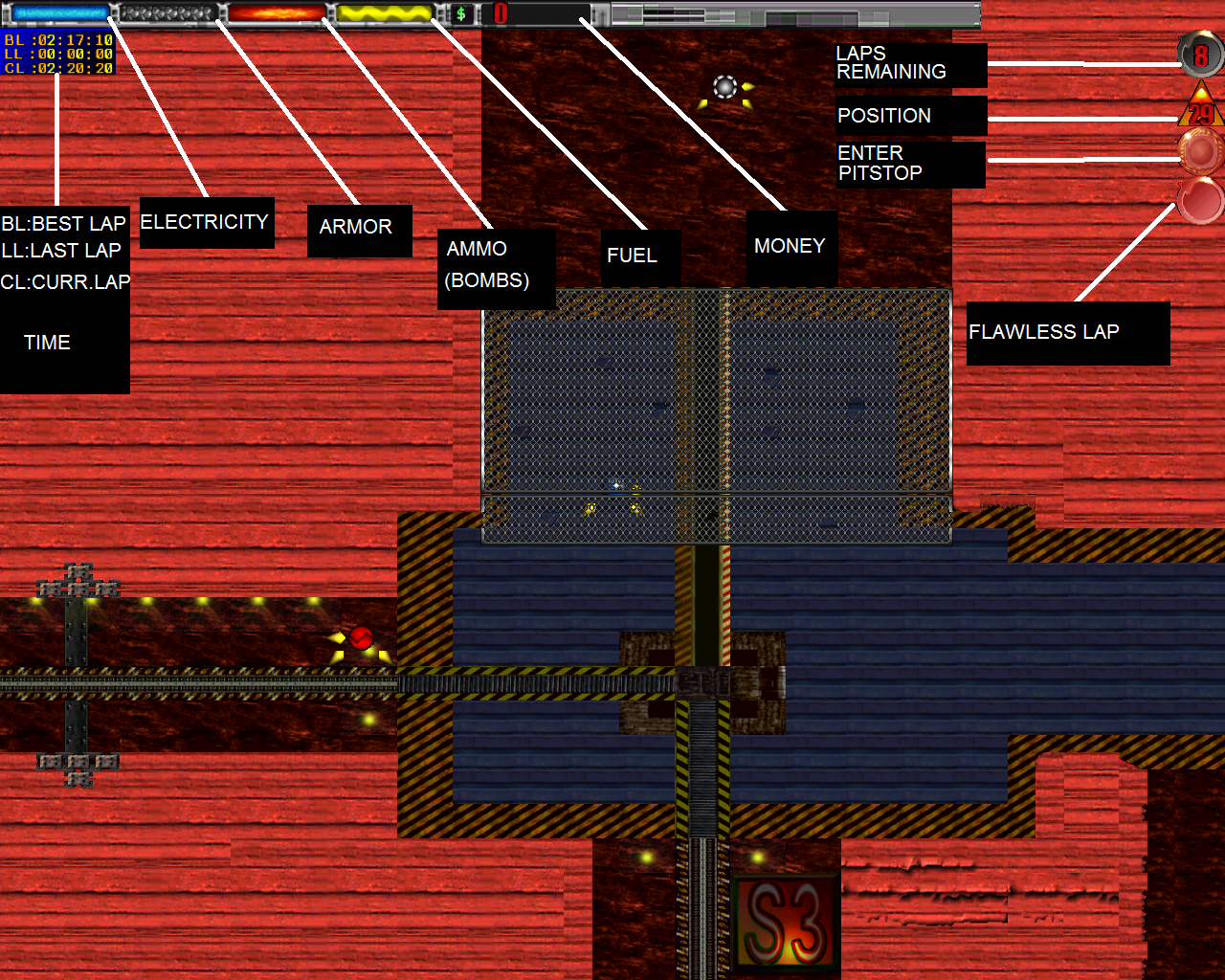 Electricity: - used for saw weapon
Armor: - higher the damage - slower the drone
Ammo: - 2 bombs
Enter pitstop: - toggle with pitstop key
- green icon indicates pitstop-ready
- red icon indicates pitstop-ignore
Flawless lap: - green icon indicates that current lap is flawless
- red icon indicates that drone was in collision with the tracks structure in this lap
- every flawless lap is awarded with a bonus
Destroy any drone for 5000 $ bonus reward.
If electricity, armor or fuel are depleted, the drone will no longer be operational.
There will be a more detailed tutorial in full release of the game.