We are glad to say that the first download link for our new game, Droid Uprising, is being put up. We are aware that there are some minor bugs in this test version, but this is more so a statement that the game is actually a functioning piece of software and more than just an idea. So if anyone would like to check it out, head over to the game's download page here. As we are just starting off with this game, any support and or critical feedback would be greatly appreciated. We would also like to mention that this is by far the largest project that any of the three of us have even tried to endeavor, never mind actually have something to show for it.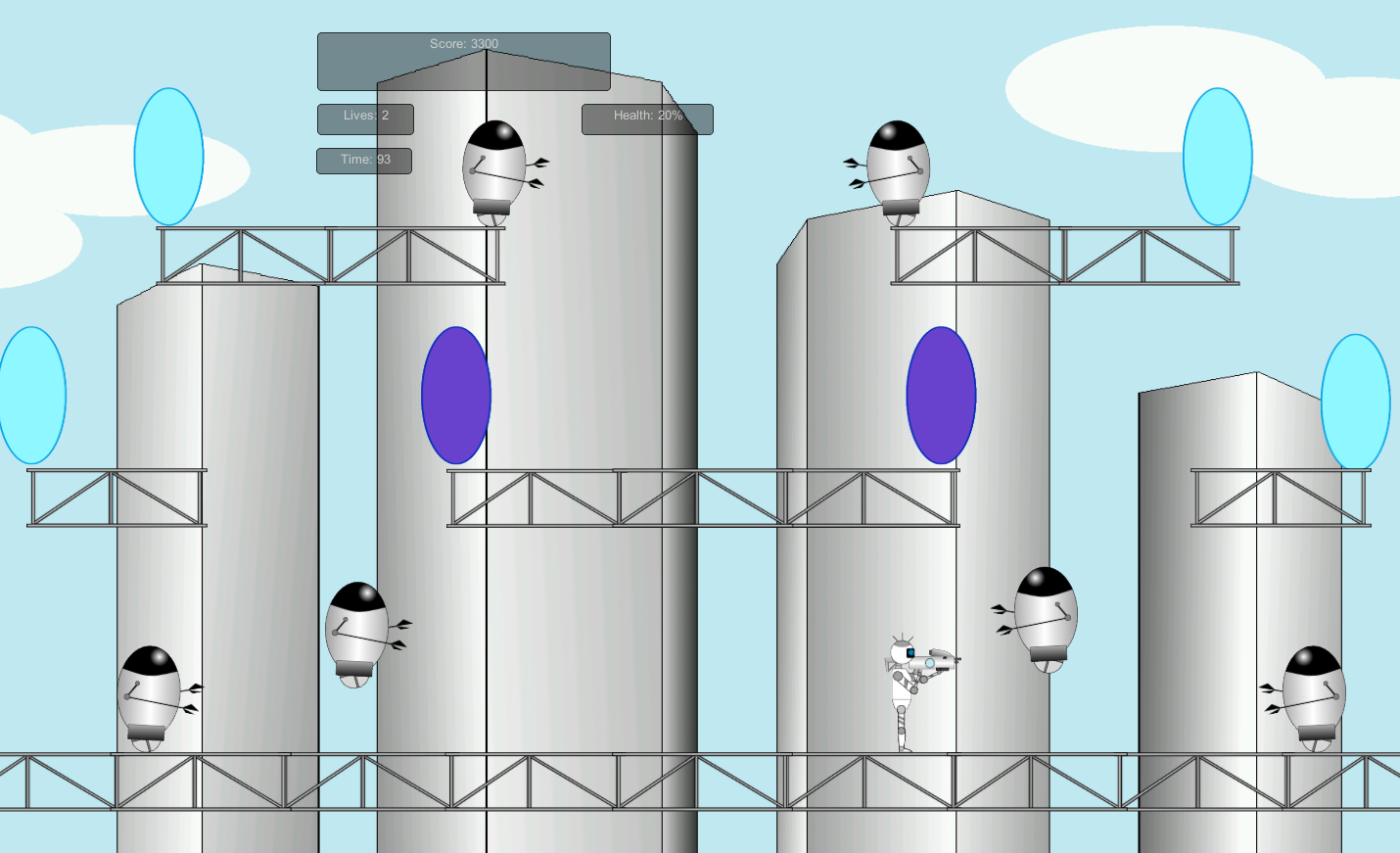 This game depicts an armed rebellion against the planet's supreme government, involving many robots of all kinds. Currently in this test version, there are four full levels out of a planned eight, each divided into three level parts and a challenging stage part, for a total of four parts per level. Each level will have new enemies to face, and a different setting from the others. The controls are WASD and arrow keys for movement, space for jump, and left mouse click to shoot from your gun if you have one, and right click to shoot from your more powerful eye laser.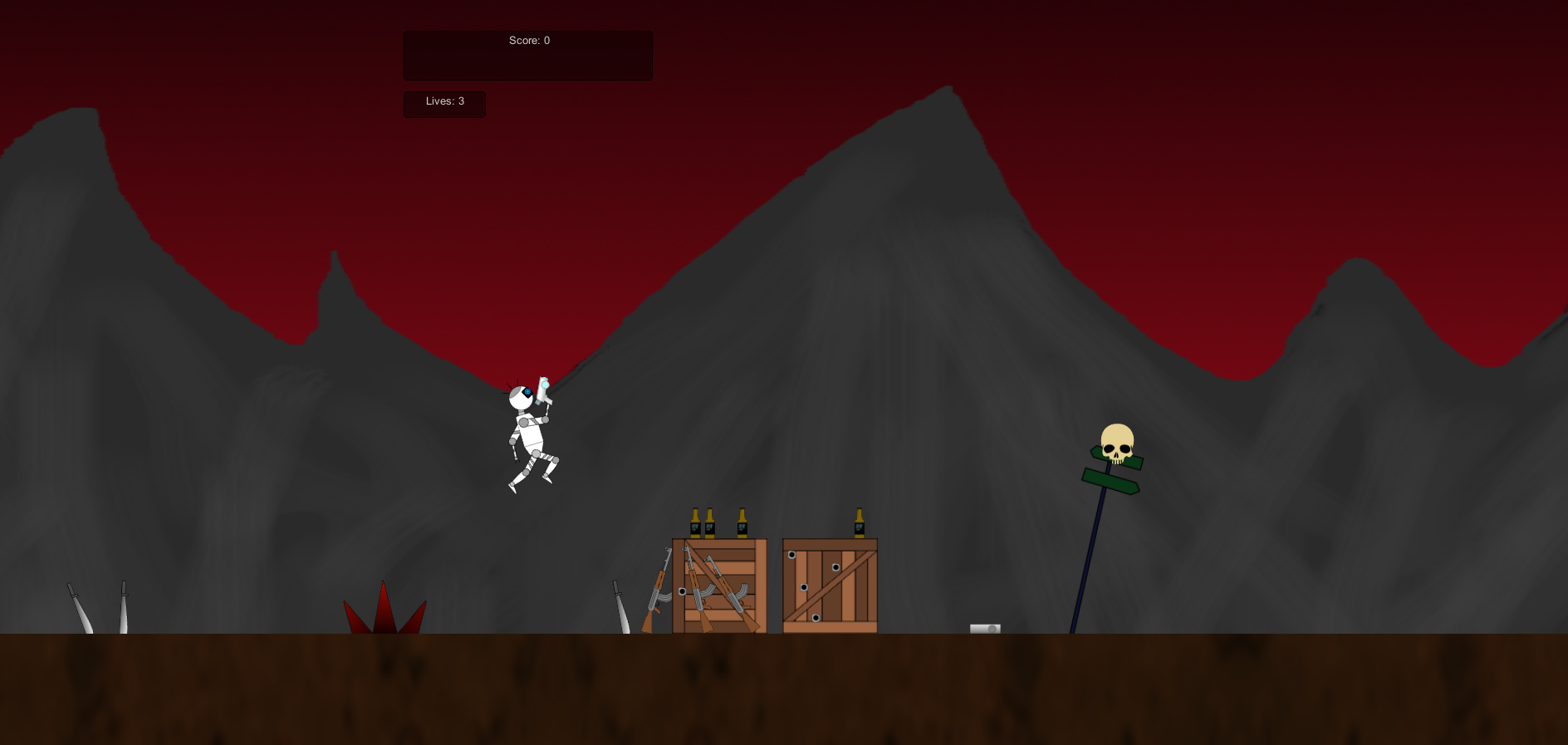 We wish to eventually sell this game, (after fixing bugs, adding to it, and polishing it of course) hoping to get at least enough to start off our little group, and make bigger and better projects. Every game after this one that we release will have more experience behind it, considering that when development started for this game, none of us knew how to develop games.
We apologize for the lack of music clips in the game, the music side of Twin Jaguar Studios has been a bit slow lately, but at least the development and art side has been moving along at a much faster pace, constantly making new material for the game