Follow the development of 《Drifting : Weight of Feathers》 at:
steam - Store.steampowered.com
twitter - Twitter.com
discord - Discord.gg
Hello everyone!
I'm glad to announce 《Drifting : Weight of Feathers》 demo Ver 2.8 is OUT NOW! Download the latest patch and experience the gameplay with newly added features: hairstyle customization and achievements!
Hairstyle Customization
Two new hairstyles: 'youthful' and 'calm' are now unlockable in the demo!
To unlock the new hairstyles, navigate to Options > Style List > click the scroll box. Each hairstyle description contains a hint on where and how to get it.
Have fun finding out style cards scattered around planet Bluestar!

Achievements
The demo now has a total of 20 unlockable achievements for players to challenge themselves: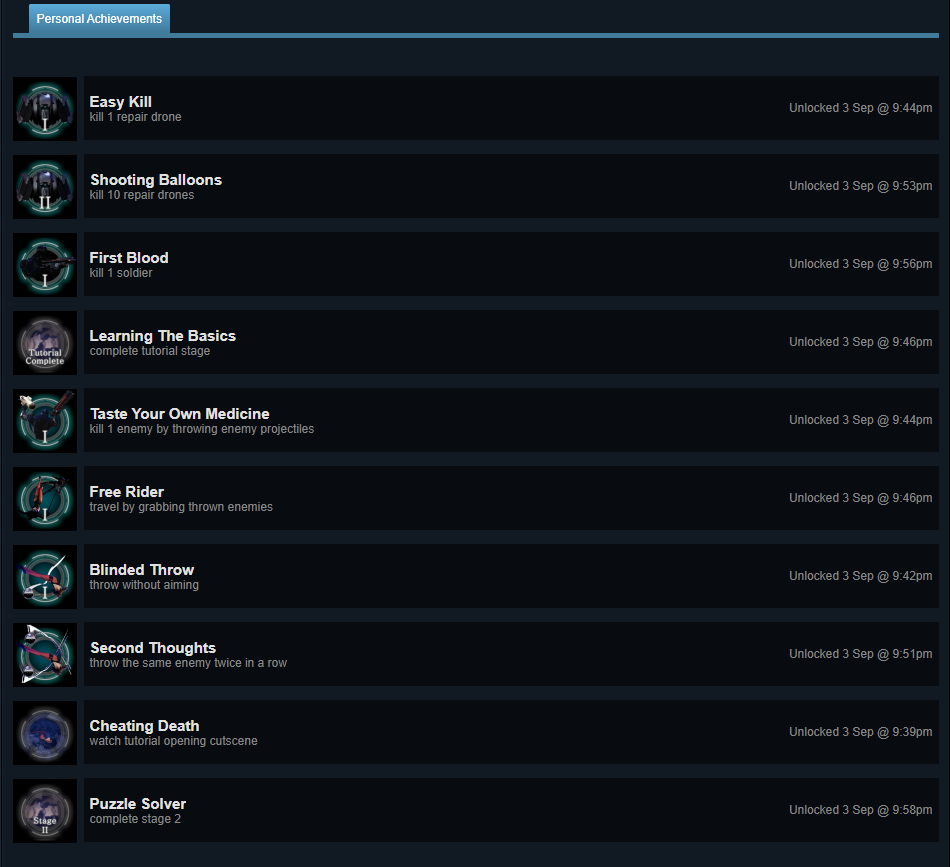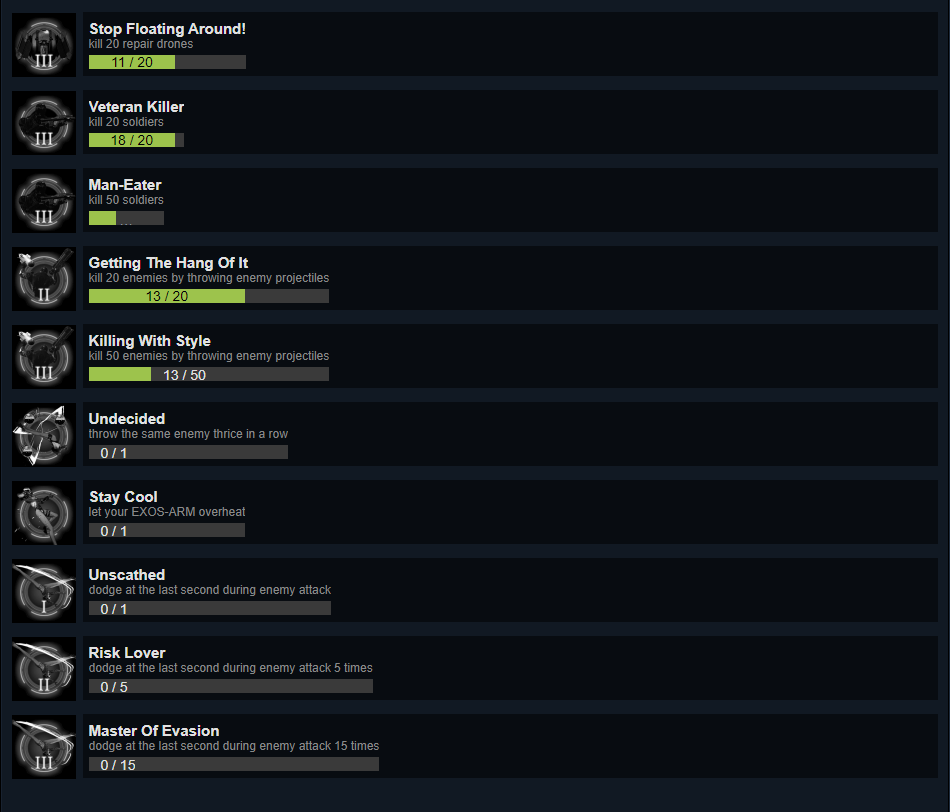 While these achievements are not required to unlock hairstyles, some of the technique-related achievements will help you immensely in getting it! Take a look at the achievement description if you found yourself stuck at getting a particular hairstyle!
Conclusion
Download 《Drifting : Weight of Feathers》 demo Ver 2.8 and experience the fast-paced, action-oriented gameplay with your favorite hairstyle!
Enjoy playing the game!