First steps into the RPG system
Until now, Drifting Lands alpha was more focused on the core shoot'em'up gameplay. It already had some specificities like the very important skill system to customize your gameplay but it was lacking any hint of persistence or evolution.
The evolution is still very far from finished but you can now start to experience some feeling of progression through the repetition of the 4 existing stages with increasing levels of difficulty. With each run you earn credits and you can upgrade your ship to get better statitics and be able to tackle harder levels for greater rewards / higher scores. Of course, if you're really good, you'll be able to beat higher difficulties with poorly upgraded ships.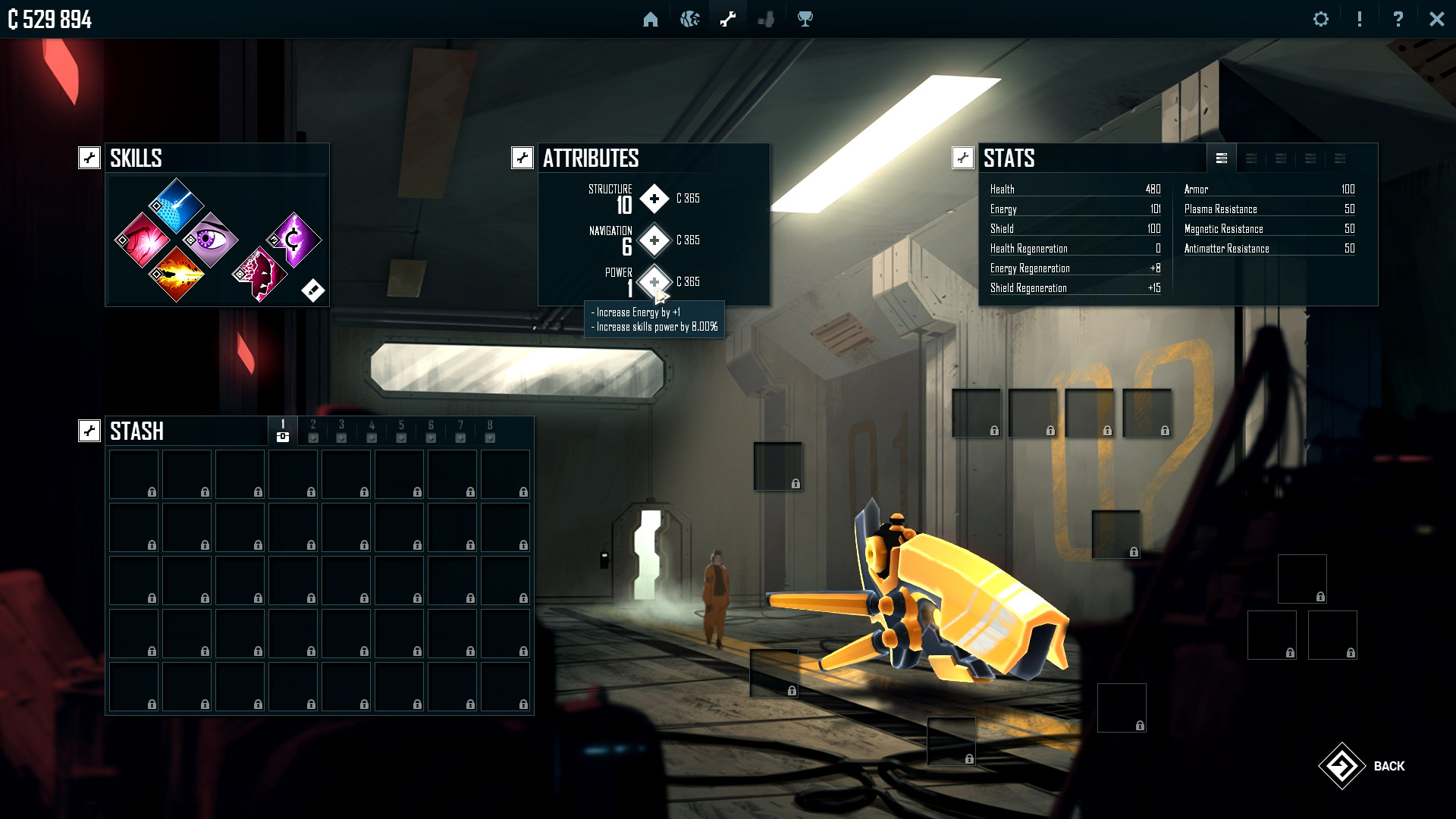 A new difficulty system
We don't want to make a shoot'em'up for an elite of superplayers. We sure want to offer really good players an interesting challenge, but we also want to create a fair challenge for people defining themselves as "not very good at this kind of game". On top of that, we want to offer an experience spanning over dozens of hours of gameplay like any typical hack'n'slash.
It was clear from the start that we wouldn't only have to create 2 or 3 difficulty levels. We need a far bigger scale for players to climb. From now on, every stage of Drifting Lands can be played with one out of a 100 levels of difficulty. With higher levels come more enemies, enemies with more hit points, more damages, more and more suicide bullets and special behaviours for opponents. In the current alpha version, we made only the first 50 levels available because there's still no stuff to drop to handle properly the second half. Right now, levels above 20 or 25 will probably be too tricky for most. But with time, when we add equipment, everyone will be able to beat these levels quite easily.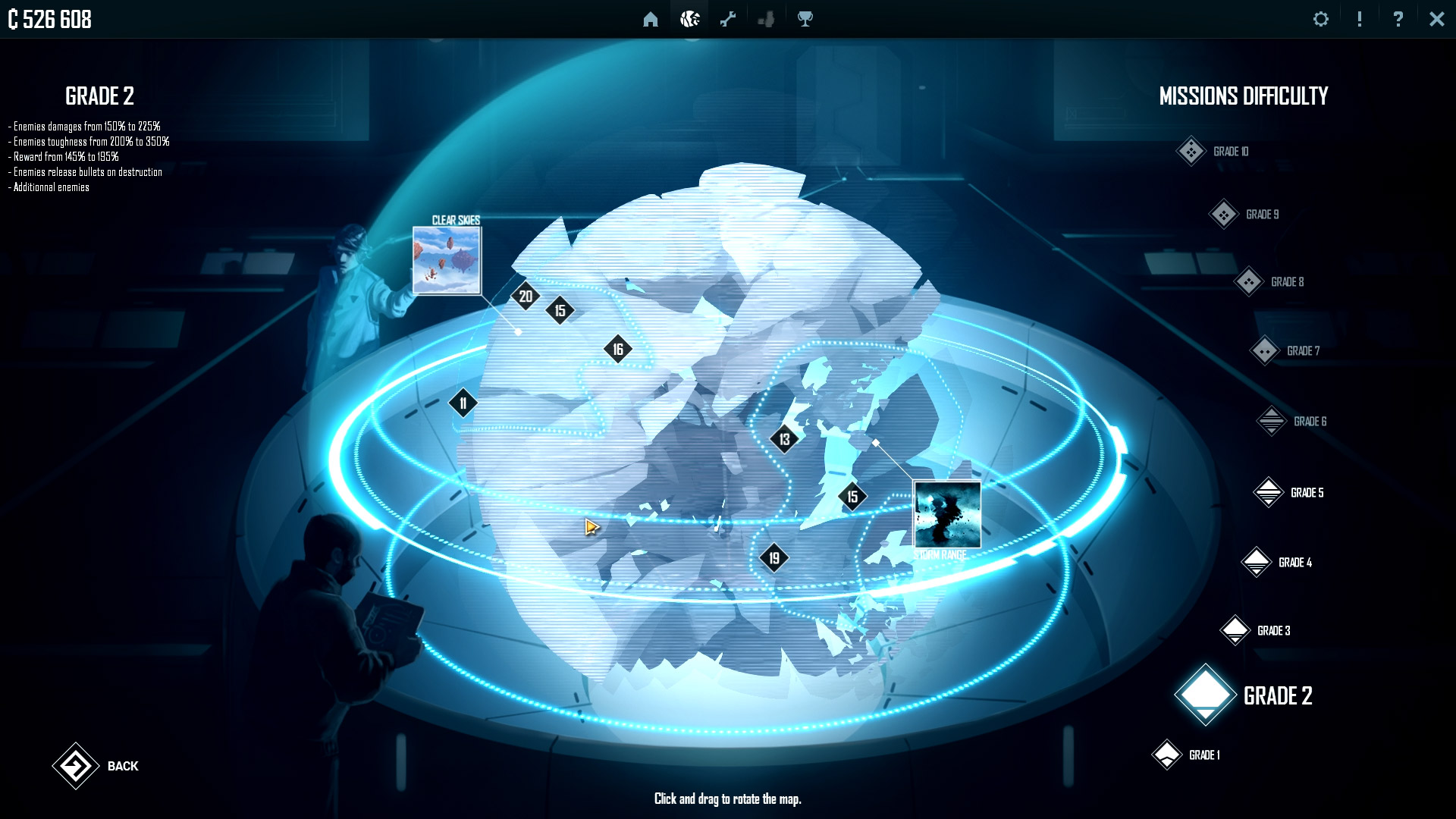 Very good players will skip steps and reach the top faster, but any average player will also be able to beat the higher levels of difficulty. He will probably just need better stuff to handle otherwise impossible situations.
First hint of storyline & context
Another aspect brought by this update is the first elements of storytelling. You'll meet your first fellow outcasts : a stern woman who appears to be in charge and a friendly mechanic who will guide you through the first steps.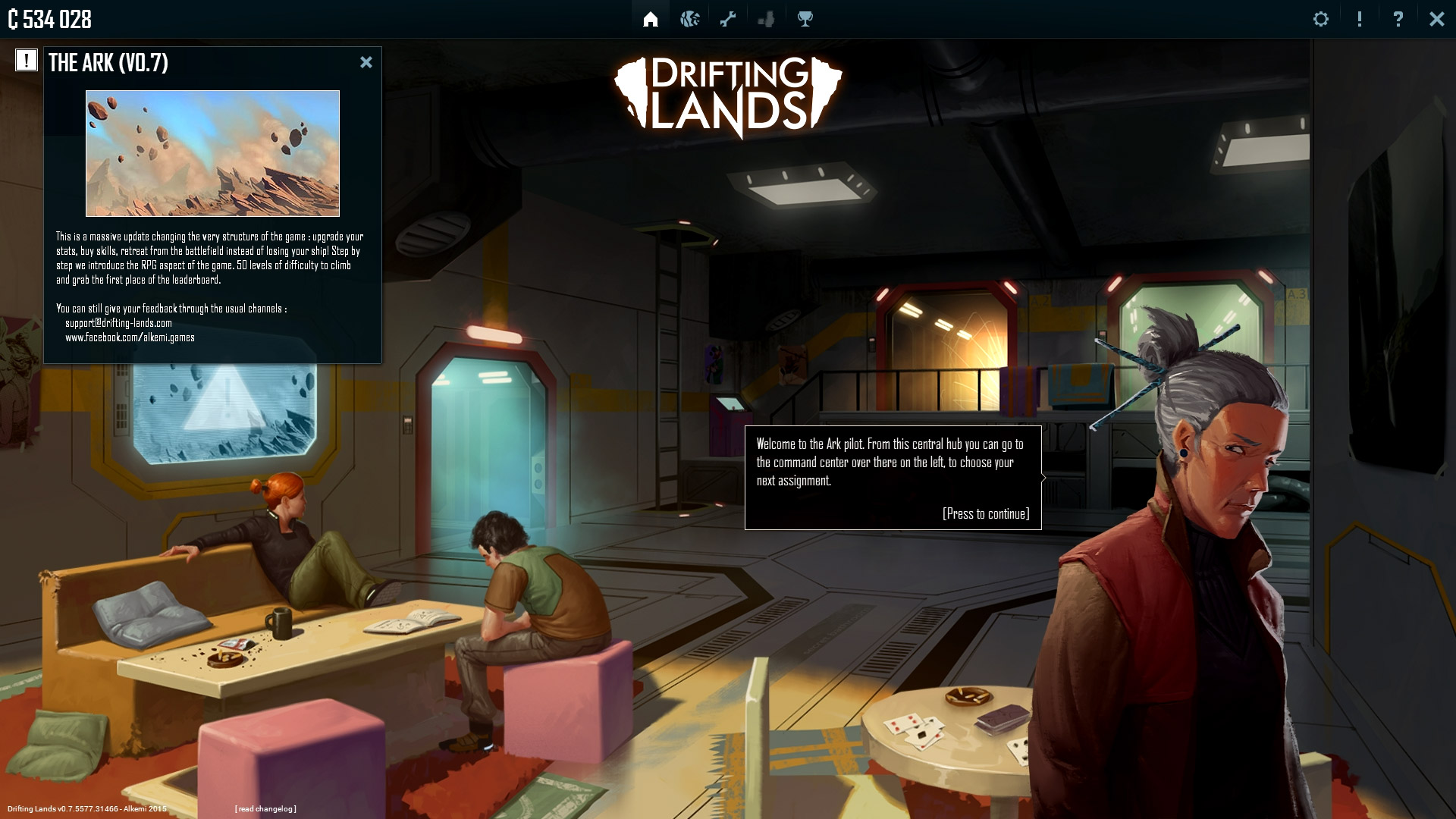 Out of the shadows
Finally, before we start working on the 0.8 update, we took the time to create proper communication tools for the game :
- a brand new website www.drifting-lands.com
- a press kit with the very useful (if not cleanly coded) presskit() of Rami Ismail.
We will soon communicate more widely about the game with an incoming punchy trailer. We need more competition on the leaderboards ;)