Hello all citizens. We want show you our little progress. In previous update I published the sketch of village of paupers in lower Hindale. Here we can see group of the villagers from this settlement. We want send player through this village after the start of the game, right behind first movement and action tutorials. You can investigate this village and land around Mend, or simply pass to way to the Hindale. The choice is yours. In addition, you can always go back.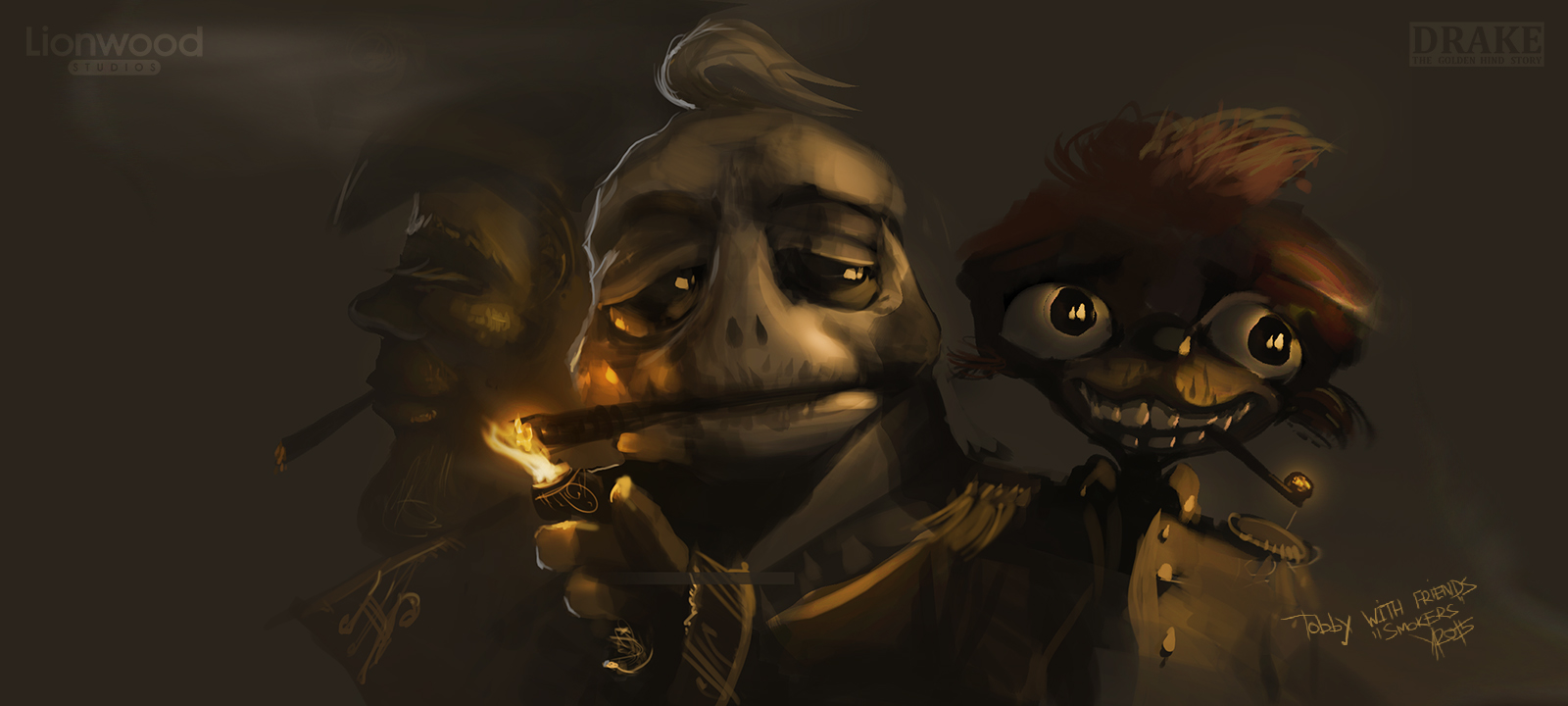 Smokers here. Low grade of quality of life pushing people to smoke and doing nothing. This is a random people, but some of this characters can give you side quests. Residents are not dangerous and so tolerant to everything around, that even in case of danger - remain in full insanity.
Central character on sketch - Picos. Race of little creatures which live in the forests near Hindale. Some of this creatures sufficiently civilized to be able do not running around the woods with handmade spears. I mentioned this guys in news block 8 (update about Dwarves & Mechanists).
We still work with environment research. I cannot recall game project where I have so many doubts in self game-art decisions. I hate myself but I still cannot say - this choice is good pal, now you can produce all of your art-stuff. The only consolation is that, game world can be created without graphics. What we are doing. One of current tasks we have - moving platforms and lifts.
Difference between HD quality + usage of 3D (variant one) and pixel-art like style (variant two) is driving me crazy. In my regular life I'm just do my mistakes and move on. Here I stopped, like a german tanks who could not advance to Moscow because have a nice party with horrible roads, which undermined any supply. My brain is these broken roads, my thoughts under regular partisan attack. What you will choose Weilard? Me or me? Please hurry we lose the war.
We release the first final animation for Drake. For the first steps of development we prepare junk-animations, with a lot of unfinished details. It was enough for tests. After accomplished test we will rework "junk" into release quality with full amount of attention to everything.