We still work with the question of style. Game engine was changed but hasn't touch style of 2D work. So (regardless of changing crew, I work with another programmer, said about it in previous archived news) we continue filling base of art and sketches to form main image of game. Here is samples of our artwork. Bird of Hindale. Equally adorable in life and in death. One of the first game location we plan to do for demo is path to Hindale. Place where Drake entered in world of Hind. It's a cave, under cave desert full of dead bodies of fallen "birds".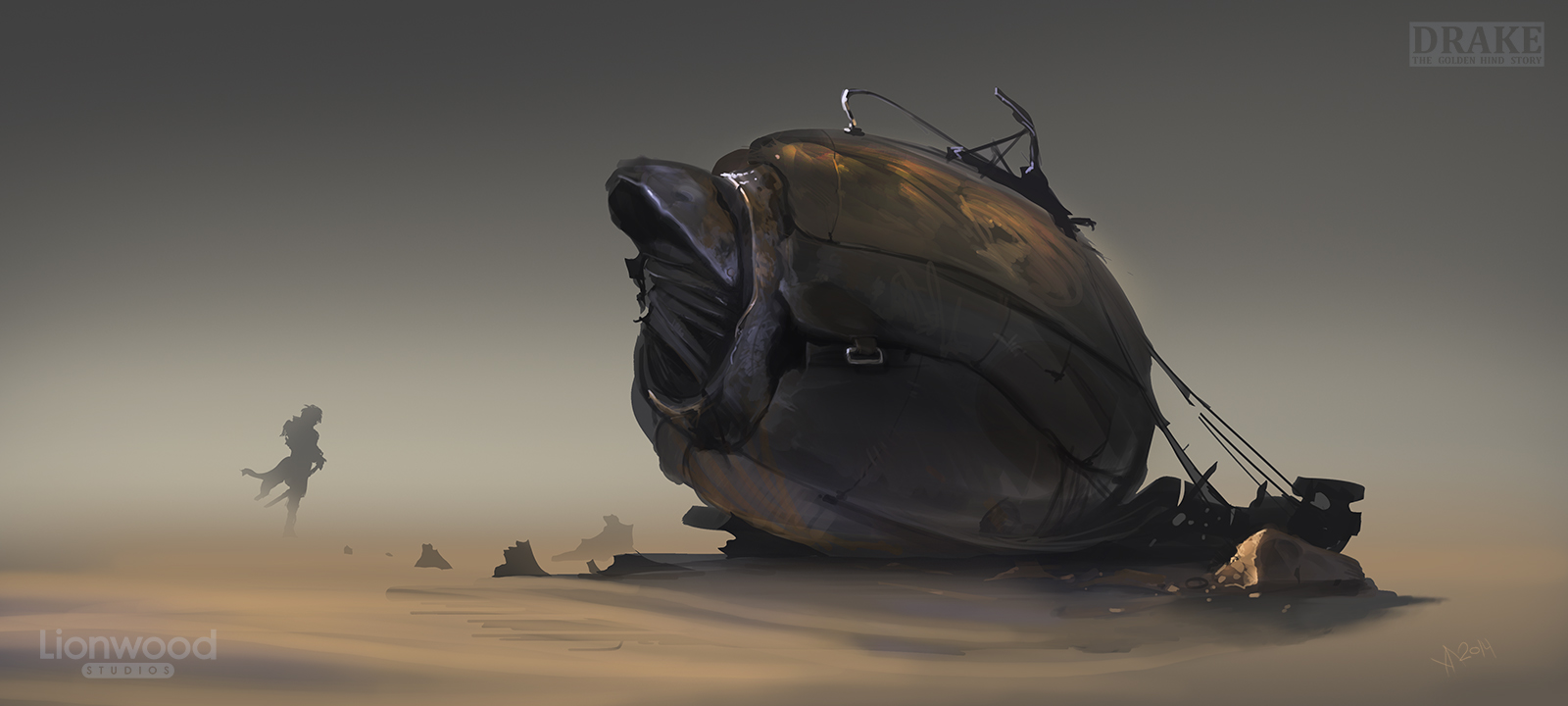 One of the game location we want to do is Mend, village of poor people, paupers who have no opportunity to live in upper Hindale. Most common type of structures is buildings combined from pieces of falling birds, old vehicles and other scrap which often can be found here.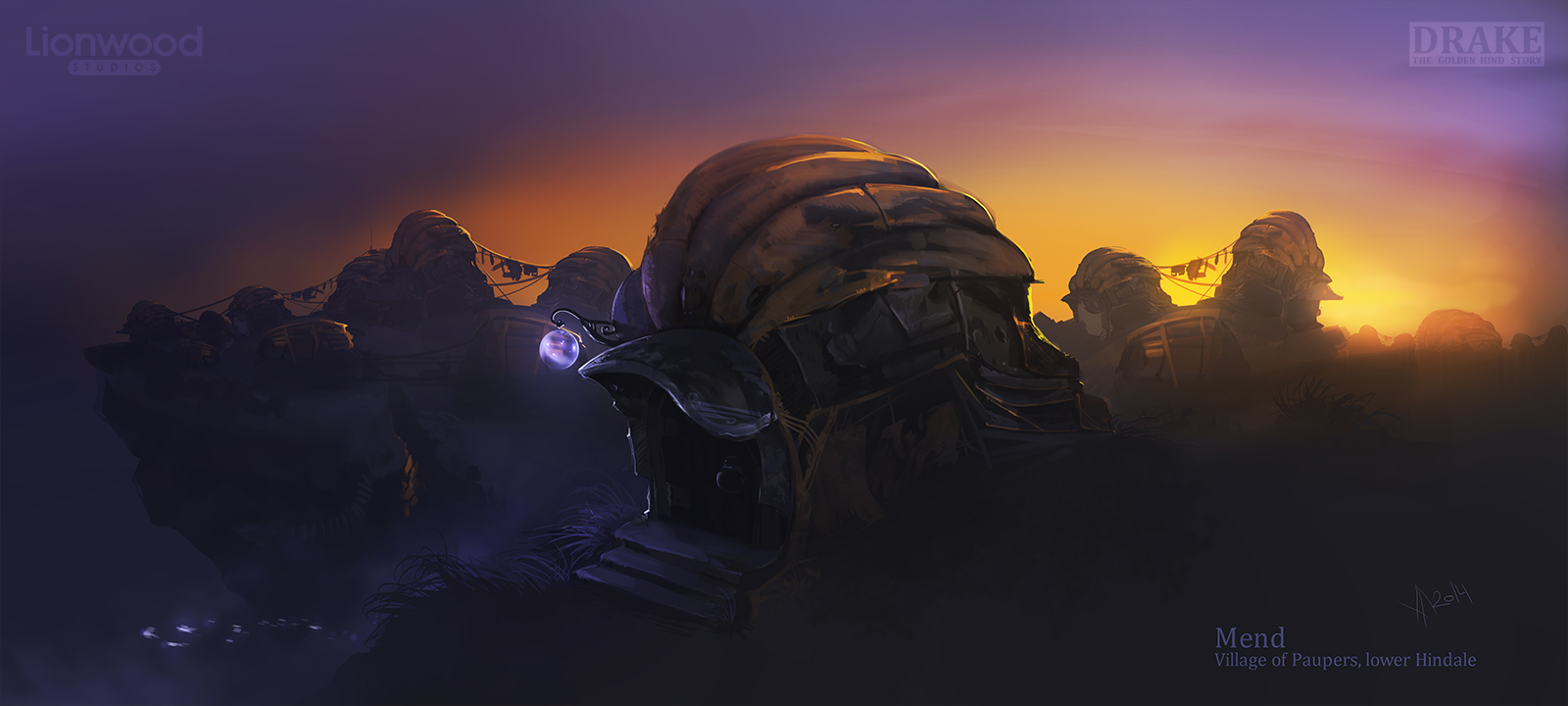 Here you can see another one sample of our searching of art style for Drake. In previous old news you can find a our graphical dilemma where we can't choose the Art Style for backgrounds. Is dilemma is not solved even now. That is why we cannot present for you original and first official screens. Level which build from gray boxes does not improve mood and pleasure from viewing images.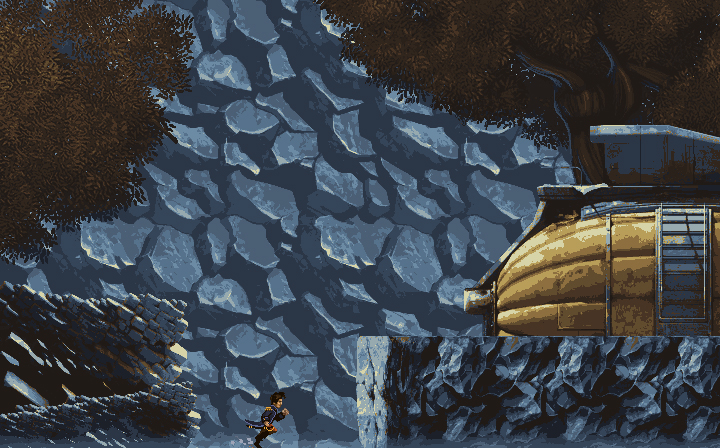 But we want show you our progress, our thoughts, and our dilemma's. As i say earlier it was very hard year. We glad return to work, our Drake, and this returning, already fine for us.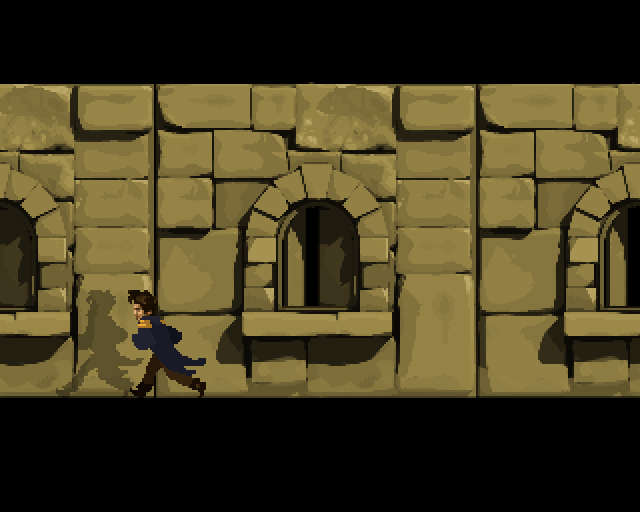 Most often we do not have test images even like this. I telling about level design and test of game levels. This image can remind sketch, but if world looks like array of gray boxes - it is not so funny. So we felt very lucky, if we work with test image like this (smile).