Hello again, Doomers!
It's been a good while since our last update, but things haven't been sitting still. We've been hard at work on a bunch of improvements to the existing maps while getting ready to start on Map 5.
@BarefootMapMaker wanted to dedicate some good, uninterrupted time to working on Map 5. Now that's he's on vacation, that time is available, so the ideas that he's been itching to put down on the grid can finally come out.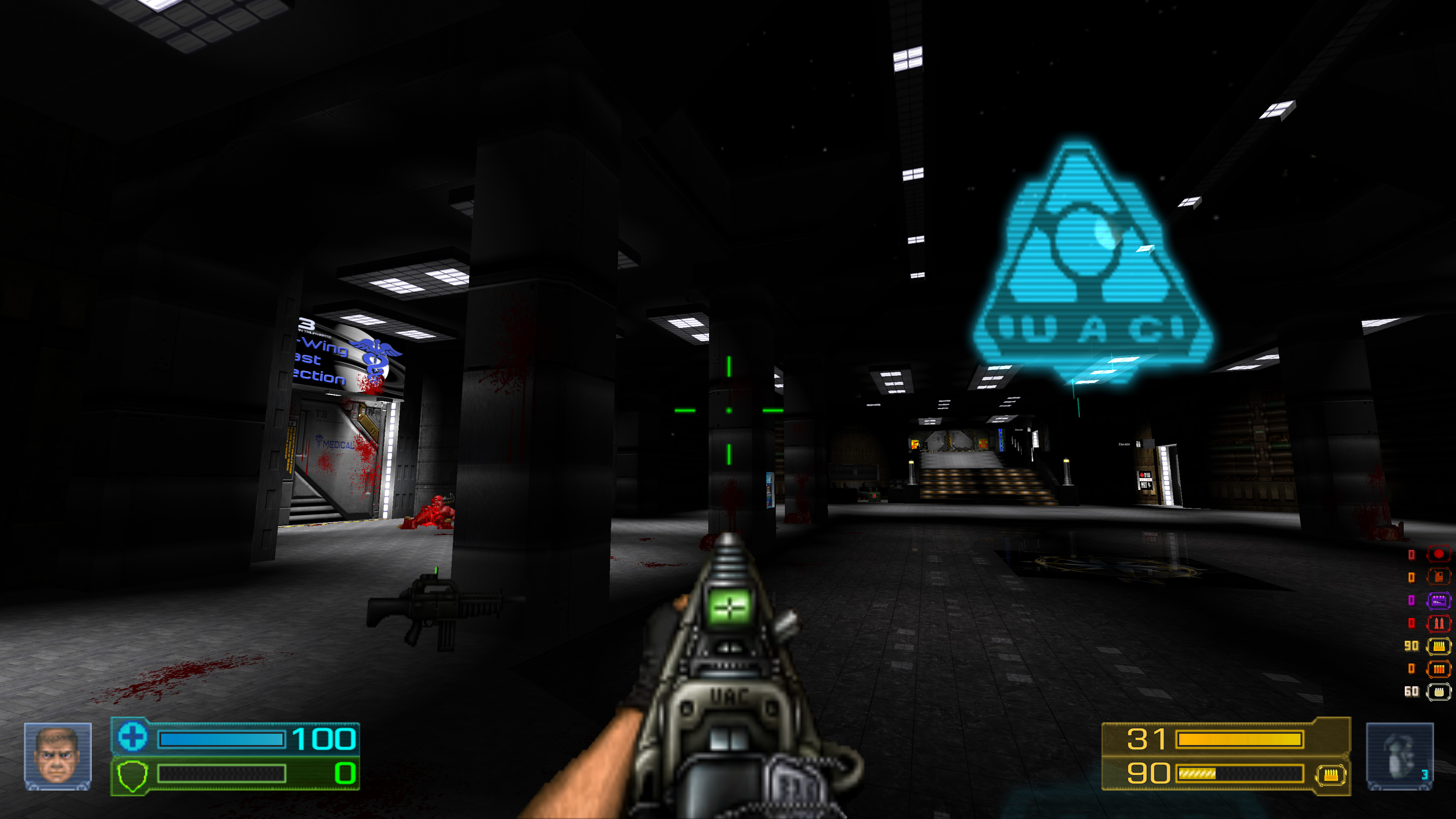 We've also added a new Security Bot to the Dragon Sector base's roster of helpful assets. While it's still a work-in-progress, it's working more-or-less the way we want it to. There will be some visual tweaks and damage adjustments that will probably happen after this release, but for the most part, it's ready to help you fend off the host of intruders that have taken over the base. Just don't get in its way while it's firing. Just even a second or two in its line of fire, will cost you a lot of health and armor! And, as with all of Dragon Sector's security assets, shooting them too many times will cause them to see you as a threat, and act accordingly. In which case, you're likely to die just as fast as the baddies.
With this release, we'll also be putting out a full package which will contain everything needed (aside from the Doom II wad) to get up and running on Windows. The regular pk3 file isn't going anywhere, though. We're just adding this option for those who want everything they need to play our maps without having to go to a lot of bother.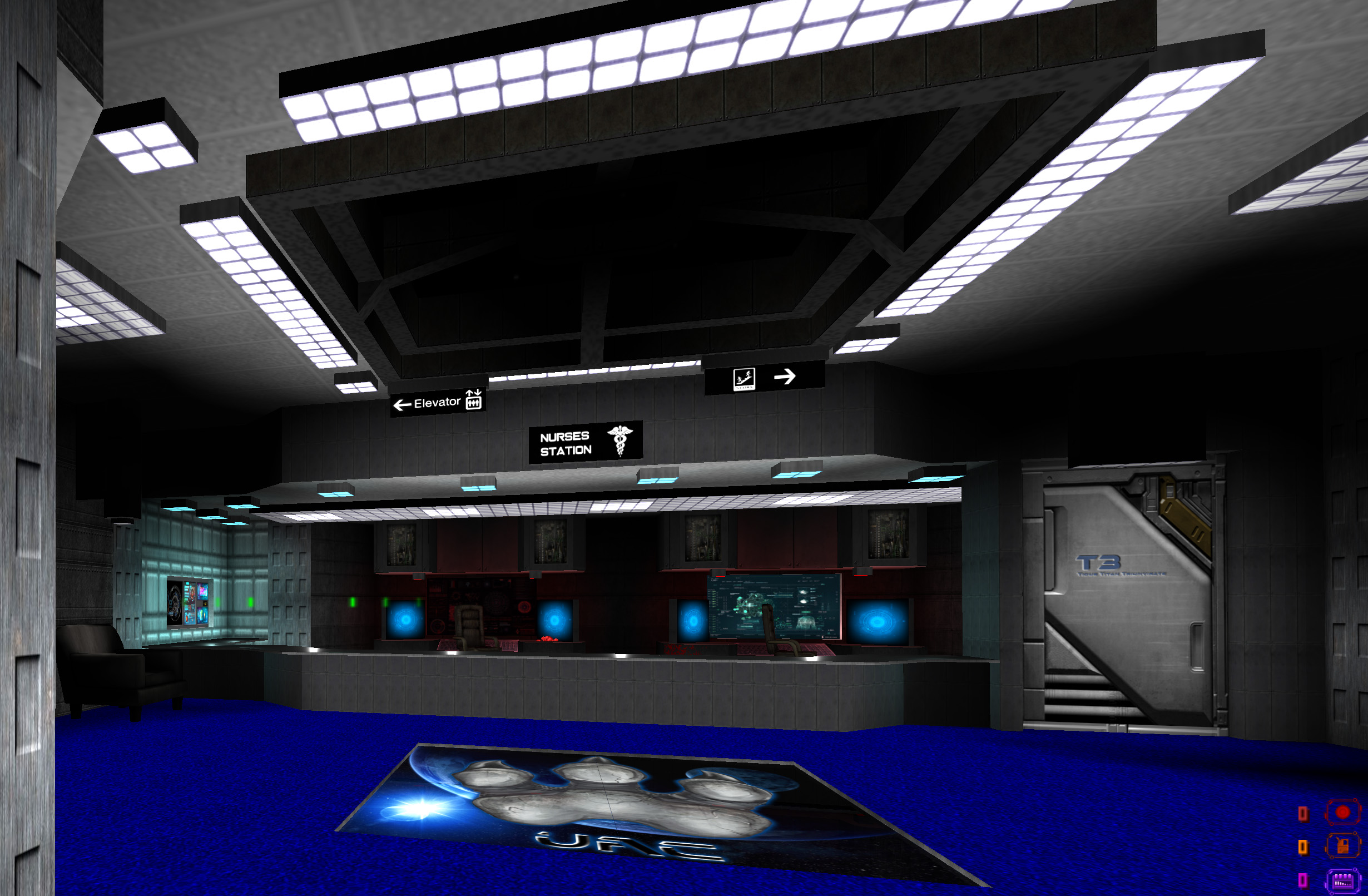 We would like to thank Agent Ash, Barry Burton, Cherno, Marisa, and the rest of the fine folks on the Zdoom discord for sharing their knowledge and time. You guys have been super helpful and we appreciate it enormously!
A special Thank You also goes out to the content creators who have played our maps and made videos of them. So thank you AndroidFerret, Doom EX, Doomslayer117, DraugraK, Martinoz, and RatteKing, to name the most recent. Check out their channels! They make cool videos!
That's all for now. We hope that you enjoy the many changes and improvements to the current maps, and we're looking forward to bringing you Map 5!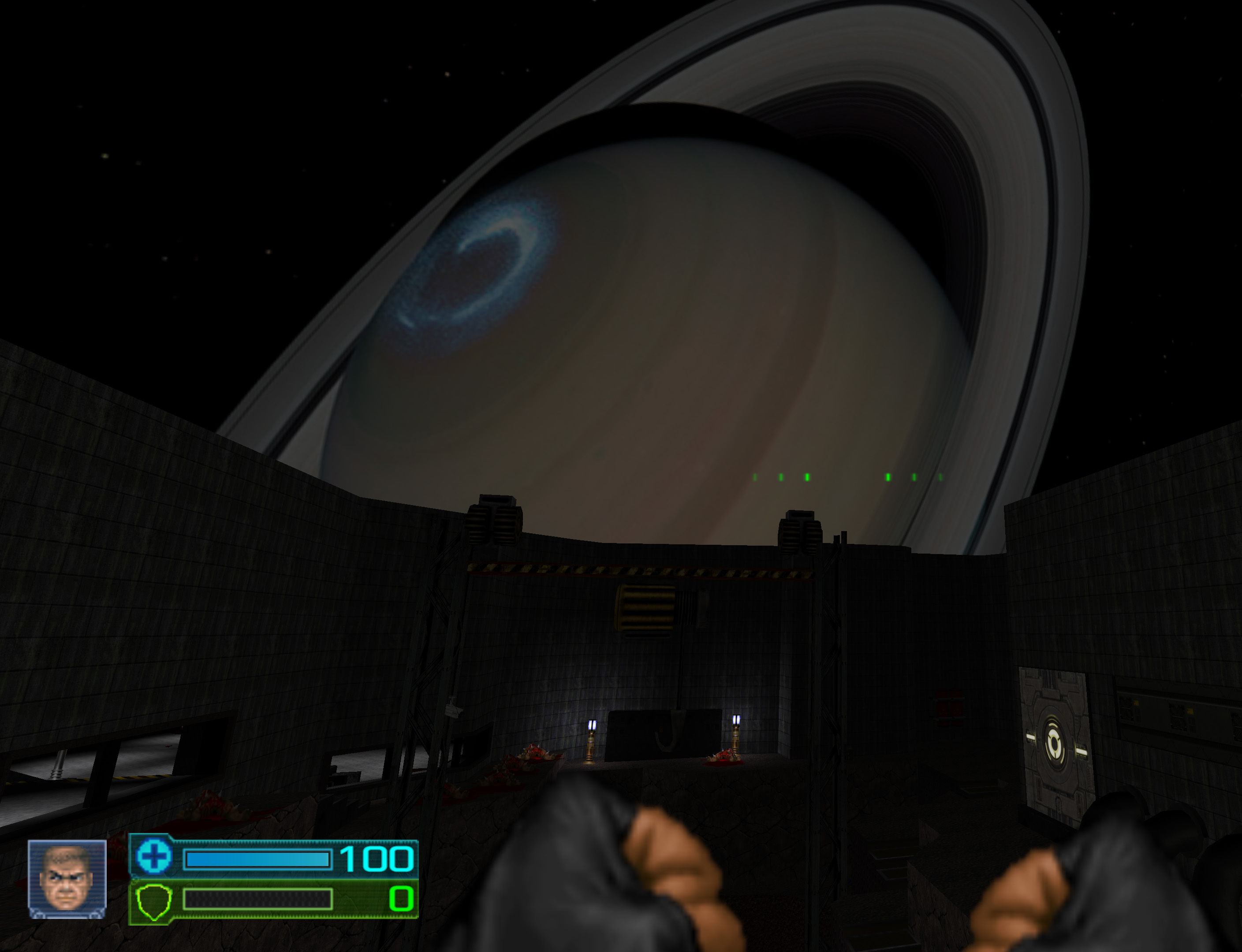 Featured Changes:
A new Security Bot has been added to Dragon Sector's assets.
Updated Liquid Texture Pack to v6.7.
MAP01

There is now a blue carded door that will let you return to the landing area if you need to get back there.
Replaced the Captured Marines with Security Bot placements.
Adjusted some item and monster placements.
A number of visual fine-tuning and fixes.

MAP02

Overhauled the reservoir area, making it much better looking.
Added a lift to the tower. You can still make the swim from below, but logically it made sense that the base personnel would have a way to get up there.
Added a Bot in place of the Captured Marine.

MAP03

This map has seen the most changes of the four. There have been a number of visual changes made that make the map feel more cohesive with the rest of the set.
Monster and Item placement have also had a lot of adjustments.
Some Security Bots were being unloaded, hmmmm....

MAP04

The walkway area to the control room has received a face-lift. It looks a lot better, now.
Added a bot to that area.
Sped the doors up so that you don't have to wait to close them anymore.
Fixed an issue where you couldn't open one set of doors while the others were in operation.