I am very excited to bring DRAGON NINJA BYOKA to the IndieDB community to showcase this new Retro Platformer that has been in development for the last several months.
Become the Dragon Ninja Byoka, thrust through time from a fantasy feudal Japan into a dystopian urban landscape, slice, jump and dash your way through intense platforming action to slay the Chaos Serpent and avenge your lost master.



Dragon Ninja Byoka is a retro, Indie Game platformer akin to the classic 1980s action platformers found on the Nintendo Entertainment System, upgraded with visceral combat and pixel-perfect platforming action - Coming soon to Steam.
Encounter a variety of level mechanics
Wall Climb, Sprint, Jump and Super Dash your way across Pixel Perfect platforms
Leave Unique Enemies and Bosses along your bloody path
Teleporters, Gravitational Physics and Environmental Effects will challenge your platforming skills
Boosters and "Gongs" to propel you to new heights
Fun easter eggs and tributes to other great games of our time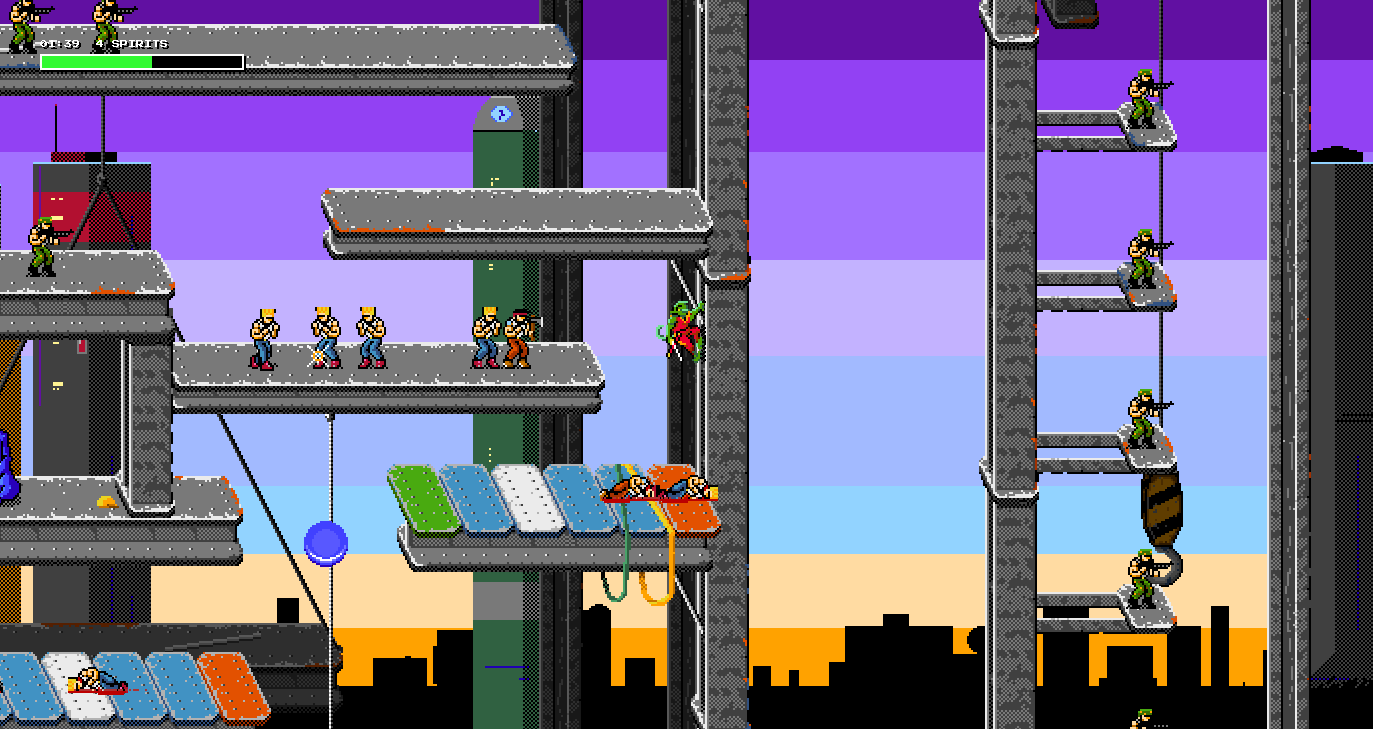 I plan on utilizing IndieDB for blog articles for this game's progress in addition to shorter items on Twitter.
How to follow along with Byoka's Development: