In the v0.3.0.0 patch we have been expanding the graphical limits of the game, introducing a new lighting system, refining our shadows code while fixing various bugs.
Changes
- Performance Boost: While refining our shadows system we found various loopholes on how they are rendered and as a result it improved the average fps of the game by 30! Now low spec pc's are running at around 60-80 fps and high end are running at 100-130 fps. (average estimates)
- Dynamic lighting: This has been on the to-do list for a long time and it has finally been introduced and the results are gorgeous!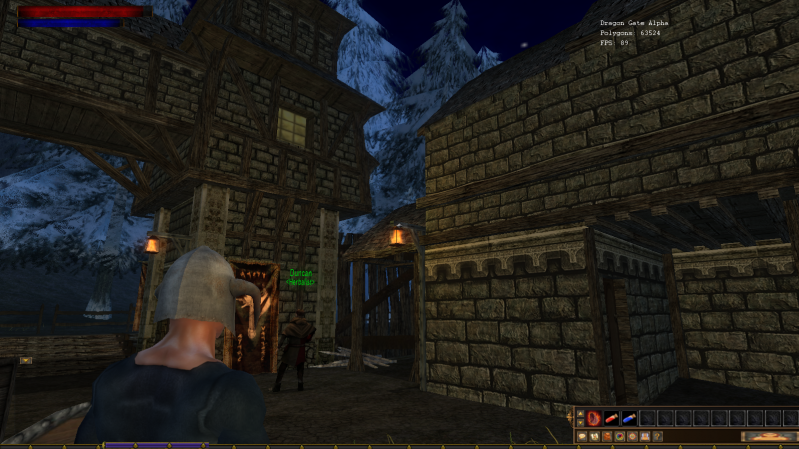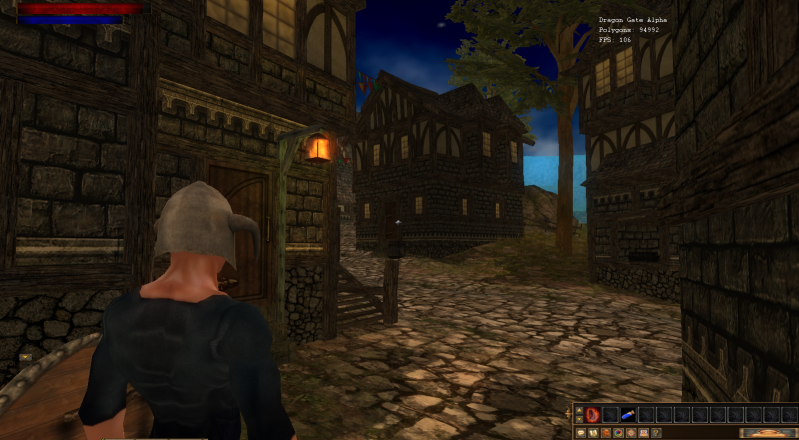 - Interaction Window: It now closes if you walk to far away from selected target. This was getting irritating when you have an npc selected and you are the other side of the zone.
- Widescreen: The widescreen support has been there for a while but now the interface adjusts it's location and scale depending on if you are using a widescreen resolution.
Bug Fixes
- Fixed bug where mouse wasn't being freed once a dialogue box was opened or a script was been triggered by an npc.
- Fixed bug where widescreen windows moved very slowly. Whenever in a widescreen resolution the drag speed was reduced to a point where moving a window across the screen was impossible, this has been fixed.
- Fixed Character Description location bug in the character creation screen. Ever noticed the massive gap that appeared randomly in the character creation screen? Well if you have then the gap is gone.
- Fixed Bug with actor shadows. Actor shadows weren't being de-rendered when leaving a zone properly which was fine if you left the zone, the game would just continue as normal, but if you tried returning to a previous zone then the game would just crash. This has been fixed.
- Fixed Bug where the suns and sky textures weren't updating in sync with each other.