Dragon Ball Z Online is a free-to-play 2D MMORPG based on the popular manga by Akira Toriyama. Follow the story of the Saiyans as you recruit characters from the Dragon Ball Z universe and fight against familiar foes.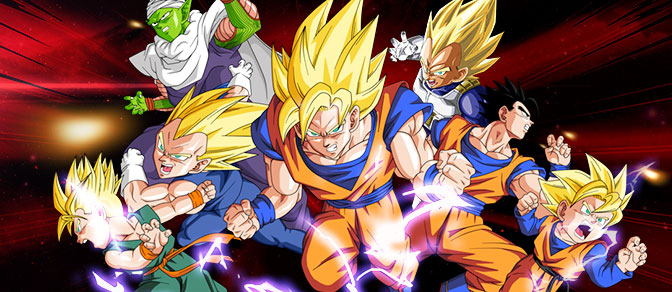 Publisher: AnimeGame
Playerbase: Medium
Type: Browser MMORPG
Release Date: December 2, 2016
Pros: +DBZ universe. +Multiple characters to recruit. +Auto-play mechiancs.
Cons: -Outdated graphics. -Pay-to-win elements. -Poorly translated. -Repetitive gameplay.

Dragon Ball Z Online is an unlicensed free-to-play browser MMORPG based on the manga and anime series of the same name, which follows the powerful Saiyan Goku and his adventures to save the universe. It features gameplay similar to other unlicensed anime games, including One Piece Online 2, Anime Pirates, and Unlimited Ninja Naruto. Choose a character from three races: Saiyan, Majin, or Android, male or female, and set off to play through a series of quests that roughly follow the story of Dragon Ball and Dragon Ball Z. Recruit characters such as Yamcha, Master Roshi, Trunks, Bulma, Broly, and more, equipping them with gear and formation skills to create a powerful team. It features a fully automatic combat system, unleashing attacks and skills without any player input, as well as an automated pathfinding system, making the game easy to play. Fight through a variety of dungeons, including the Budokai tournament for awesome Z Weapons, or fight against enemy players in the game's Arena for ranking rewards.

Dragon Ball Z Online Key Features:
Three Character Races - choose from three playable races: Saiyan, Majin, or Android, male or female, each with their own strengths in battle.
Variety of Heroes - recruit heroes from the DBZ universe each with support, attack, or defensive roles, including Broly, Master Roshi, Vegeta, SS3 Goku, and more.
PvP Arenas - fight against other players in the game's arena mode to climb the rankings and get awesome rewards.
Auto-play Mechanics - easily blow through the game's campaign thanks to its automated combat and pathfinding, making it easy to multitask while completing objectives.
DBZ Universe - interact with powerful characters from the DBZ series and help save the universe from villains.