Drag[en]gine Game Engine Release 1.8

If you have installed the Drag[en]gine and/or IGDE using repositories or market place updates arrive automatically. Otherwise get the 1.8 release files from the Download Section. You can install it over the 1.7 release but it is recommended to uninstalling 1.7 first to keep the game engine directory clean.
To develop games you do not need the game engine source code. Just install the IGDE, create a project, run and distribute to *.delga file and you are done. Have a look at the Examples DELGAs.

This release is a follow for the 1.7.1 and contains some bug fixes and new features including (but not only):
Added HSV, HSL and CMYK color converstion to decColor.
Added FBX Skin module (loading).
Added WebP Image Module (loading, saving).
Added Z-Compressed support to FileReader, FileWriter and MemoryFile.
DEMoCap 0.2 - Drag[en]gine Motion Capture
DEMoCap allows to do Motion Capture using VR equipment. There are various advantages to this technique compared to other MoCap techniques:
Less expensive equipment.
Quick to equip actor for performing.
Does not require large rooms build especially for MoCap.
Allows actors to see the scene in which they have to perform.
Capture motion in real time without post processing.
This release adds new features to simplify motion capture for your game projects (including Epsylon):
Added support for capture projects. Projects are *.demcp files with data stored in a project specific directories
Added support to add and edit Scene Objects.
Added support to add Capture Characters. This allows to define precisely where characters are located in a game sequence to capture animations at the exact right spot without needing to fix up later on.
Added support to capture multiple animations per character. Allows to capture multiple arm pairs or other kinds of additional limbs all fitting together.
Added support for Head-Tracker setup in addition to Head-HMD setup. DEMoCap figures out automatically which mode to use while calibrating depending if the head-tracker is present or not.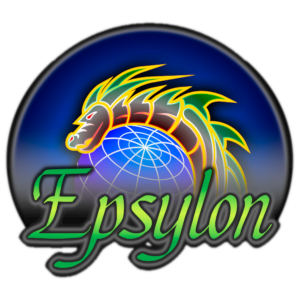 The public demo of the game will be delayed more due to external factors I can not influence. Here a little rundown of the problems I'm facing:
Microsoft App Store: I'm fighting since month trying to get the game engine on the app store to allow proper distribution. The current state is "stuck in support hell". Getting this fixed is a prerequisite for the release.
Steam: Here I'm fighting since a long time too. I don't know exactly what's blocking here since I get no real answer but this one is a prerequisite for the release too.
As you can see I'm doing my best to push the demo forward but unless these external road blocks are cleared I can only push the demo release further back.


If you want to support the Epsylon Game, the Drag[en]gine Game Engine or the DEMoCap Motion Capture Tool then here is a nice little green button that allows you to do so