Once you have played a bit of the campaign, and learned how the game works, you can participate in Draft Tournament where you can compete against other players.
If you have every played Booster Draft with Magic the Gathering, then our Draft mode should feel familiar.
In Draft, you will first participate in the draft phase, where everyone will pick one cards from a pack of cards, then pass the rest of the pack to the next player. You will repeat this until you have a collection of cards to choose from.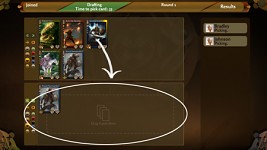 After drafting is done, you will go into the tournament phase, where you must win 2 out of 3 against your opponent to advance. For a 2 player draft, there's only one round. For a 4 player draft, you will need to survive the first round and the final round to win.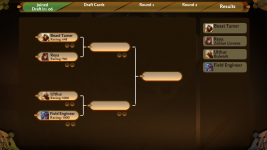 I personally love the draft mode, just because it's so fun. When we test it out, we always end up playing a lot more than we originally intended, because we get competitive.