The v1.4.0.1 of the Mod is ready for download now from ModDB.com, enjoy !
Rather than explaining you here what it is about, I suggest you to check the full colour 60+ page documentation, on line too, if you like to have more information on the mod before downloading it.
BE AWARE, This is for the FRENCH VERSION of Vampire Bloodline, so if you install it over an English version, all dialogues and game screens will turn to French.... So you need to understand French to use this Mod.

La v1.4.0.1 du Mod est en téléchargement maintenant !
Plutôt que de vous expliquer de quoi il est question je vous suggère de consulter la documentation en couleur de plus de 60 pages, en téléchargement aussi, si vous souhaitez plus de détails sur ce Mod avant de le télécharger.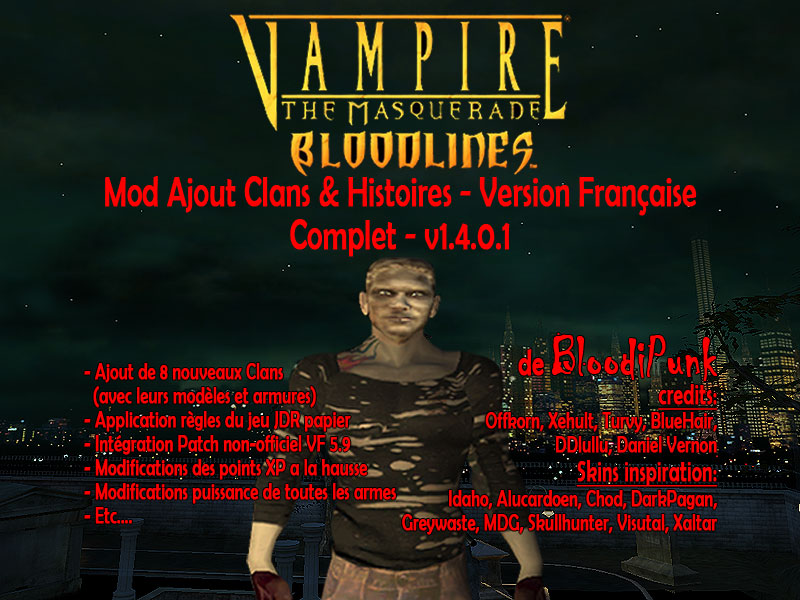 Now you just have to wait for the next version (the v2.0, coming in few... months) with new disciplines for the new clans (Thank You, again, lenusk@, for helping me on this task)