Took me a couple of years, but it is done! The retro platformer I've been working on is now on Steam! There's also a demo!
Here are some details:
- It's inspired by Super Mario Bros., Castlevania and Contra, as well as other NES games.
- It has an experimental level design where you navigate a 3D world through 2D environments: every time you enter a new screen the camera can rotate to face a different direction (your compass shows that).
- There are 3 levels (one mountain level, one forest level and one desert level).
- Each level ends with a different boss!
- Game is based on Unity, but other than that I drew all the sprites and wrote all the music and code.
This is a screenshot from just before the first boss. Note the "screen" post-processing effect. Free-aspect ratio is supported in the game, but to be honest I prefer the original NES aspect ratio: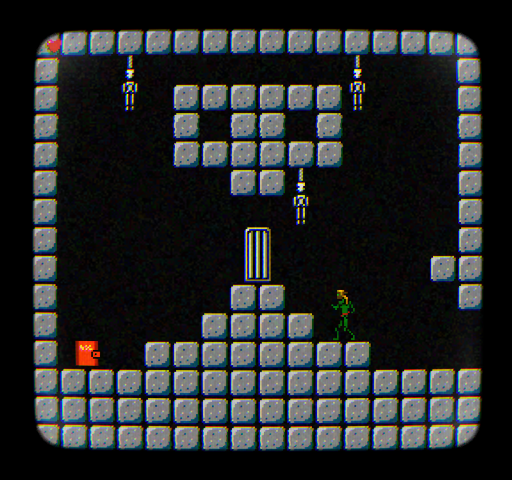 This screenshot sees the player arriving at a town in the mountains: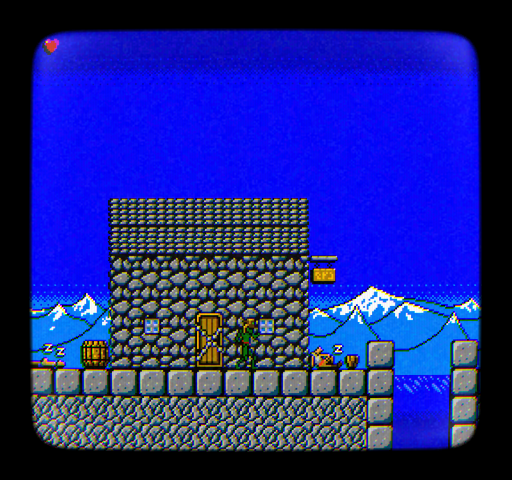 Here's a screenshot without the screen post-processing effect (which you can disable in-game). You can see a mummy, an angry cloud and some quicksand: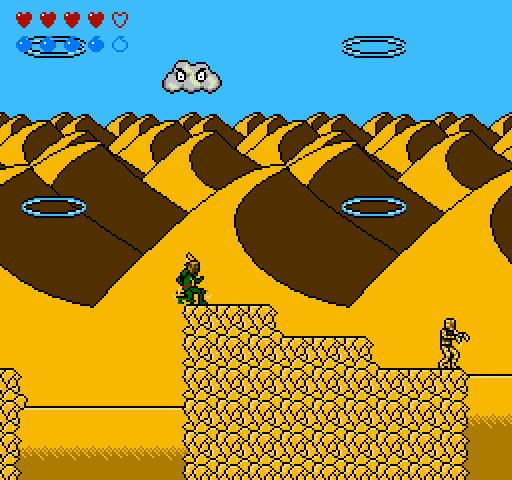 I really hope you guys try it out and like it as much as I liked developing it (the link to the steam store page is at the top of the post)!