Hi! It's been several months since last time i've posted an update...

Ok, so i've been working hard on the monsters update to make this upcoming patch worthy enough for you to give the mod another try =P
If you thought the mod was good before, then wait until you see the things i've done for this update.
And if you haven't played the mod yet, then what a perfect time to join the frenzy =P
So, what's new on this update?

* Over 25 monsters from Dusk were ripped to this mod, making the Dusk experience even more accurate.
Because weapons weren't enough =P
Choose between Doom and Dusk monsters directly through skill menu, so that way you don't have to quit the game to select a different monster set.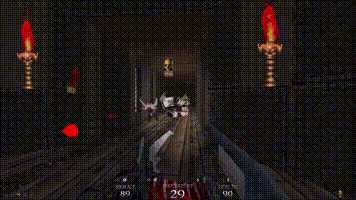 * Optional models (with additional help from JD-513): Sprites were ripped through keyposes, so synchronization between sprites and models were near perfect.
Sprites and model textures were pattetized at 8bpp, so that way filesize is vastly reduced.
* Optional standalone versions of the monsters: So they can be played outside of Doosk.
A separate download for those who wants to play with monsters, but not the original Doosk mod.
Load it with Titan, Q4 rip, or vanilla doom, if you want. Also compatible with Heretic.
Pressumed to work with other mod's too, as long as they don't collide with other monsters, scripts or user variables that monsters uses.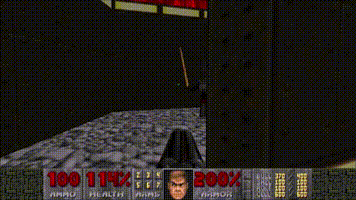 * Compatibility with heretic: Although this mod was designed with Doom on mind, later updates added Heretic support. Monsters also support Heretic and some of the monsters health pool were tweaked to match heretic better.
They can also drop items randomly, ala heretic to keep the ammo balance.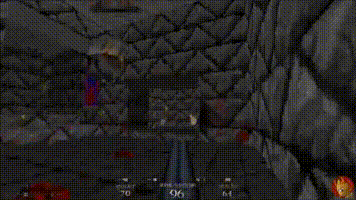 * Custom wolfenstein textures: To match the Doosk spirit.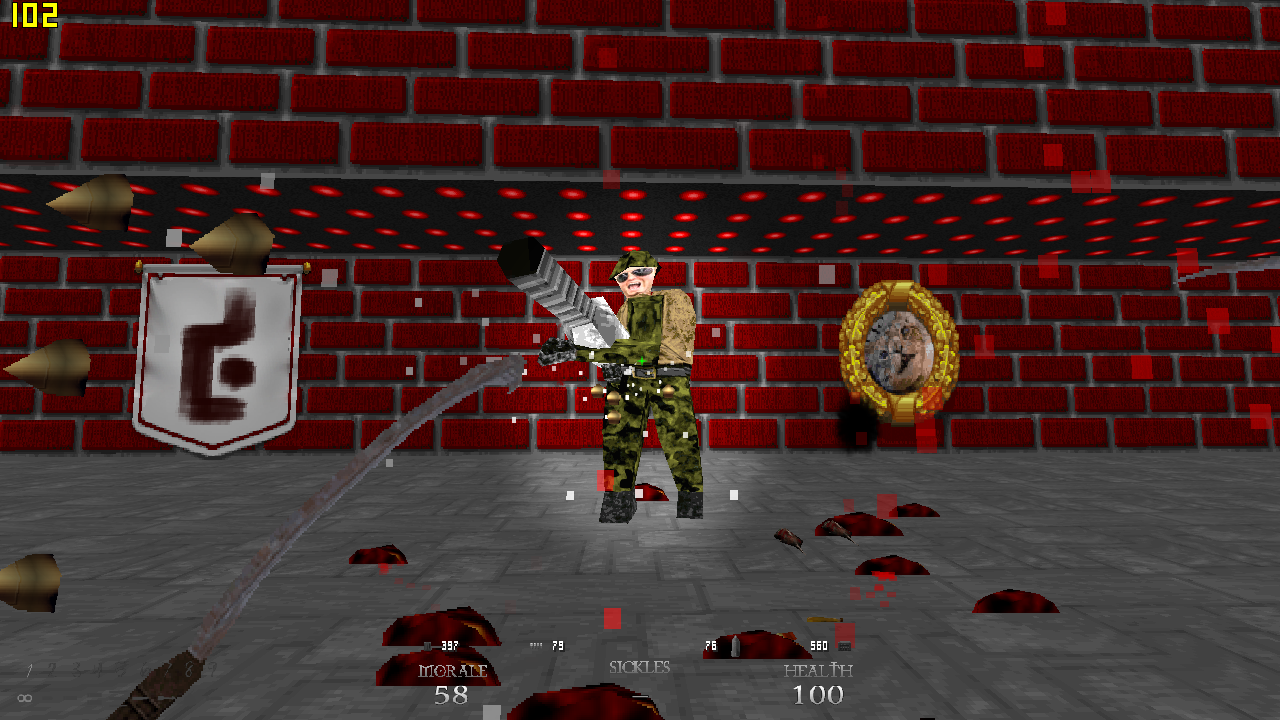 And more stuff, like:

* Toggeable Classic/Improved flashlight for modern sourceports, made by Ivory Duke.
* Improved gore mechanics and duel support.
* 3 New multiplayer skins.
* Damage numbers for multiplayer, done by Michaelis.
* Improved mortar behaviour, no longer explodes at random times.
* More bots cameos.
* Timer for multiplayer, so you can time the items and powerups.
* fastfire/superhot powerups remaining time shown on hud.
* Deflected projectiles now make 5x damage, making the deflection feature more useful.
* Gibbeable corpses (for modern sourceports)

Amongst other things...
And that would be pretty much it for 2020.
---
Then I hear you ask: you've done so much for this mod, no way you can do more stuff, right?
Well, there's one more thing planned for this mod in the future: custom maps!
Current plan is to make either a demo campaign with 8+1 maps or 3 episodes with 5+1 maps, while respecting the original themes dusk episodes had. Or something like that, idk yet.
Also, there will be several multiplayer maps, most likely aimed at deathmatches.
I haven't started making singleplayer maps yet, but i have currently done one multiplayer map for testing purpose, quite a fun experience so far.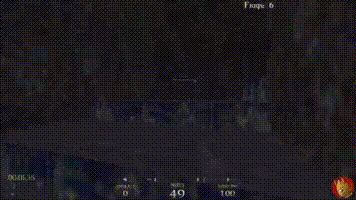 There's not an estimated date for this mappack, as i haven't started yet and maps are quite a complex task to do, considering i'm not that skilled at mapmaking.
Unless anyone wants to help :P
---
The monsters update is coming on December 10th. Just in time for both Dusk and Doom anniversary.

I hope you have fun with upcoming update and don't forget to throw some feedback, so I can improve monsters bevaviour and fix stuff :P
AlphaEnt2