Hi everyone!
A few months have passed since the last update, lately I've been very busy at work and during my free time I'm working on other projects, but I still wanted to release the DML 2.X source code.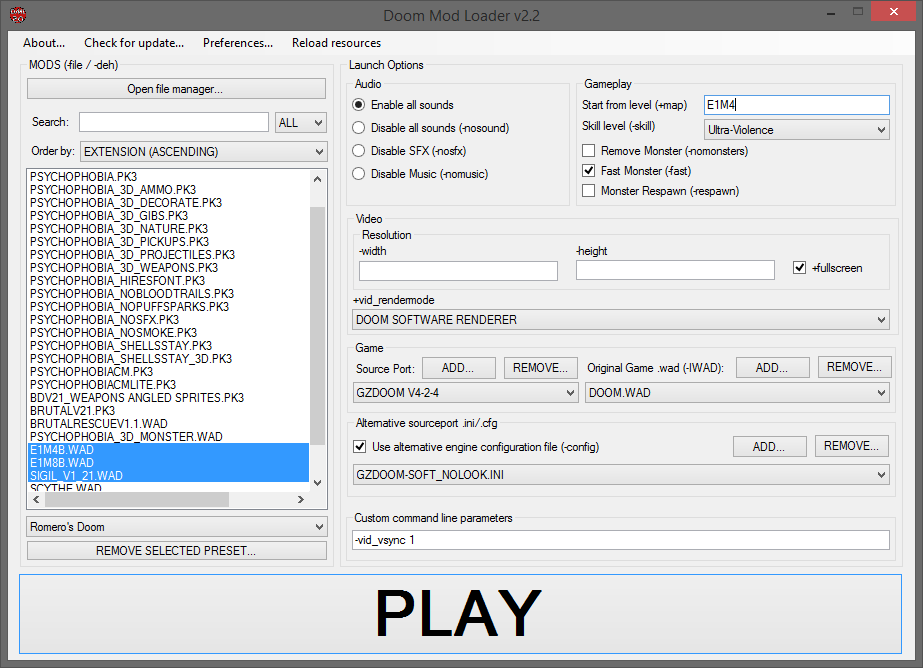 During the past month I've been working on the DML sourcecode (cleaning it, adding comments, renaming functions and variabiles in english...) and on the github page. It's finally done:
I've also found and fixed a few bugs. So even if this is still a bigger update on the "inside", I've stil pushed a small update on the downloadable .exe
CHANGELOG
(This is the latest changelog. You can read all changelogs here)
[23/02/2020 | 2.2b]
-DML 2.X code gets released on github! Github.com (BSD 3-Clause License)
-P36_utilitis.dll code integrated into the .exe (this .dll is no longer needed and can be deleted).
-Improved CHEX3.wad identification: As it does not follow the IWAD standard,
I used to rely on it's name to indentify it correctly as an IWAD, now i rely on it's checksum instead,
so the iwad it's identified by it's content rather than it's name.
-Varaibles and function renaming, improved code comments.
Bugfixes
-Fixed bug where files written in the BLACKLIST.TXT file would not be ignored if located in the same folder as the blacklist.txt file.
This will probably be my last update for a very long time (on DML at least...), but since now it's open sourced, anyone can fork the project and continue from where I left!
Thanks for all the support <3
-Matteo
CONTACTS
-WEBSITE: p36software.net
-EMAIL: info@p36software.net
-TWITTER: @premo36