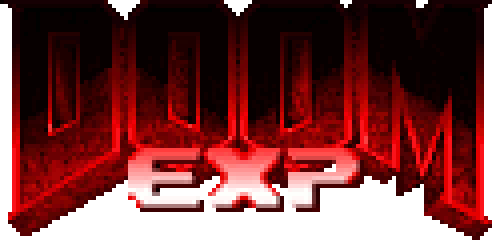 It is finally here after countless hours of play testing and rewriting of scripts. I bring you Doom Exp 2.1. And I know it already now. One day after release somebody is going to find a game breaking bug. >:/
HUD Info

Changelog of the most notable changes since 2.0a :
Entire weapon upgrading script was rewritten (no more forced weapon switches)
Power up's are now temporary buyable upgrades.
Monsters drop additional Xp for special kills.
Added XP drops for breaking props.
Added XP drop for flipping off monsters.
Icon indicators rearranged / redone. Press F1 in-game to see what they mean.
Grapple hook grabs onto walls on/off switch added.
New Monster added (Enhanced Cacodemon).
Script clean up for better performace.
Fixed weapons taking ammo on infinite ammo power up.
Pay 2 Win mode added. Weapons can only be bought in buy menu. Ammo/Health/Armor pickups are more scarce but can also be bought.
Power nodes added as weapon upgrade requirements in buy menu.
Power nodes are given via random drops, rank ups or can be bought.
All upgrades removed from rank system. XP or Power Nodes are now needed.
Higher ranks or completionist Tiers reward more power nodes.
Wraith health lowered.
Monsters now can get shock gibbed with the plasmarifle.
Added Doom Eternal like Hud power up overlay. Only works when HUD overlays are enabled.
Shotgun grapple hook detaches when fired.
Chaingun Fast fire rate power-up camera zoom effect added + smoke added.
Feel free to join our discord server for exclusive info or to share your thoughts and suggestions. If you are experiencing problems you might get a faster response there as well. Also get early access to development builds of the mod.