The UnMaking
The UnMaking, a 40 map megawad for DOOM 64 has been ported to DOOM 64 CE! This is a very unique and fun map set made by scwiba (aka Ryath) who has also collaborated with testing and feedback. The maps included here are a mix of the EX and the 2020 Remaster version of this megawad, selected according to his preference.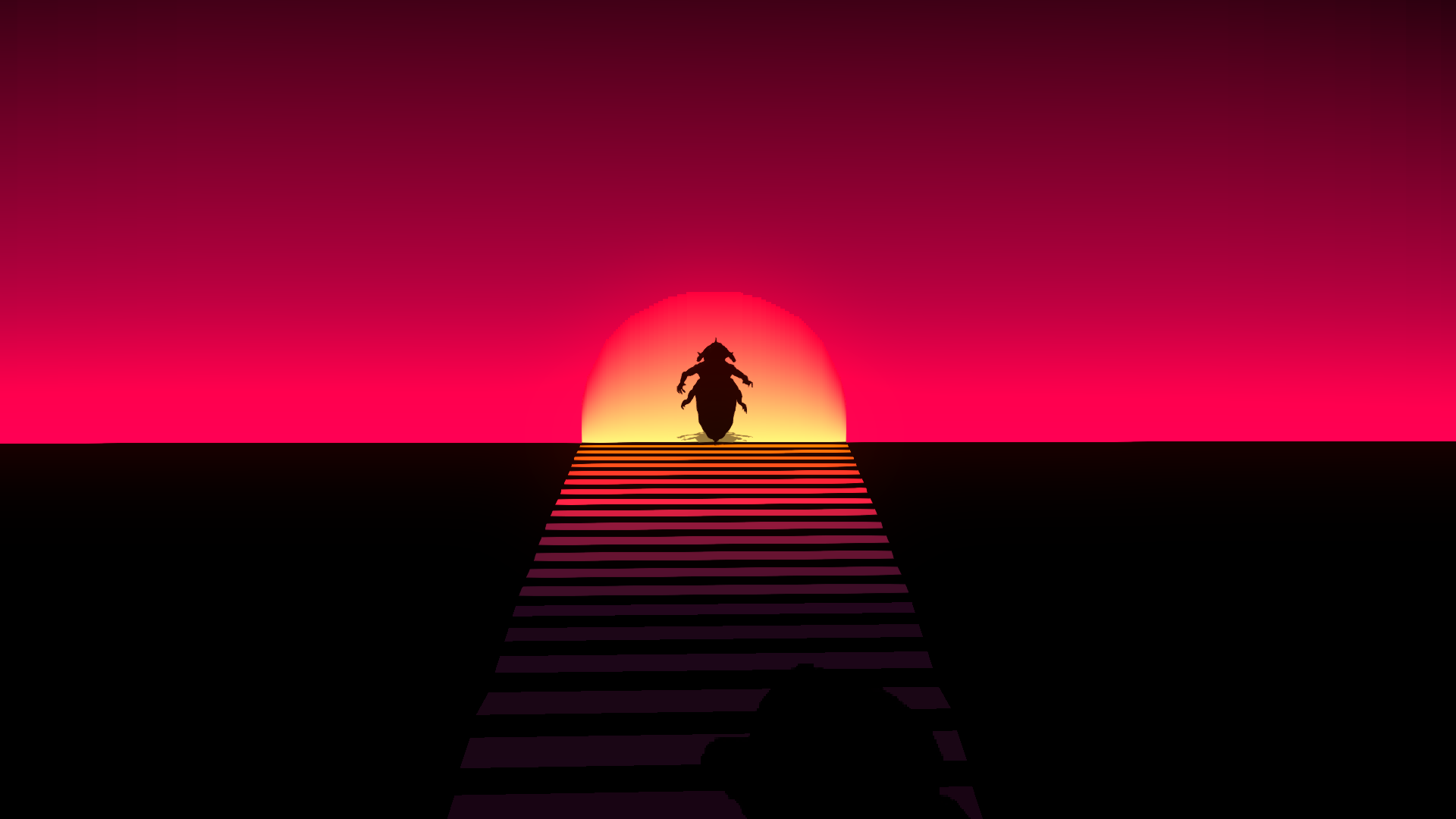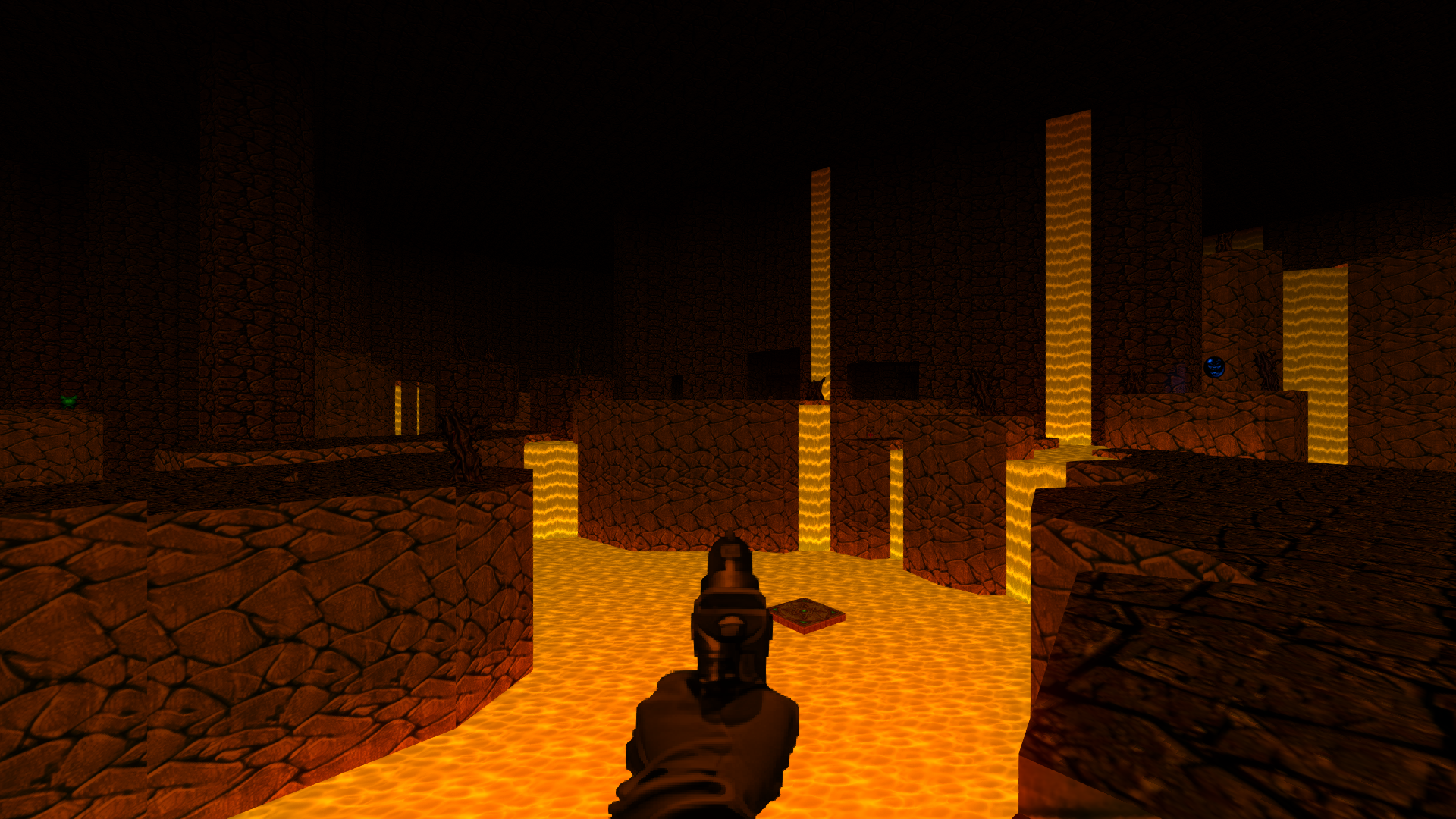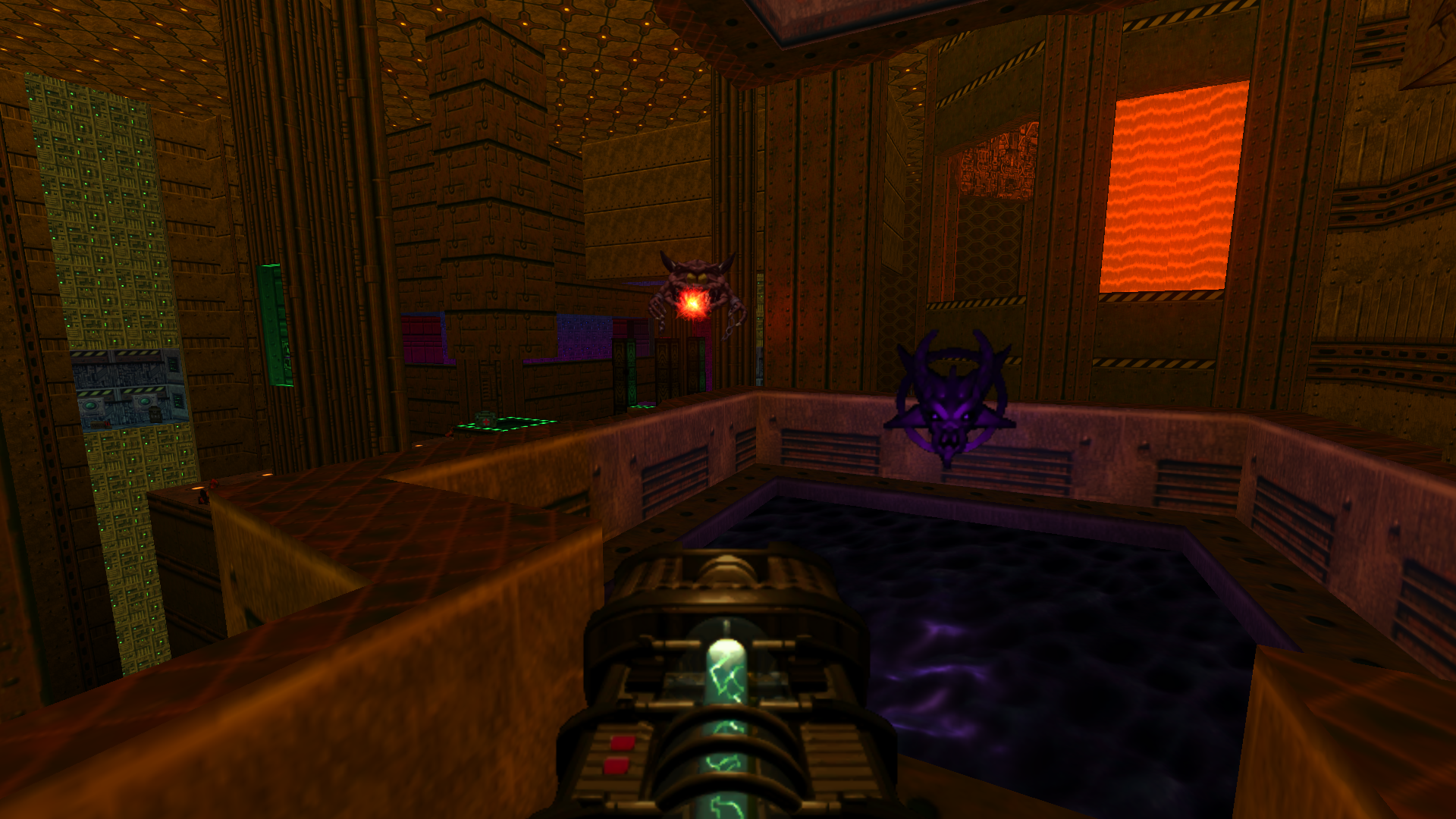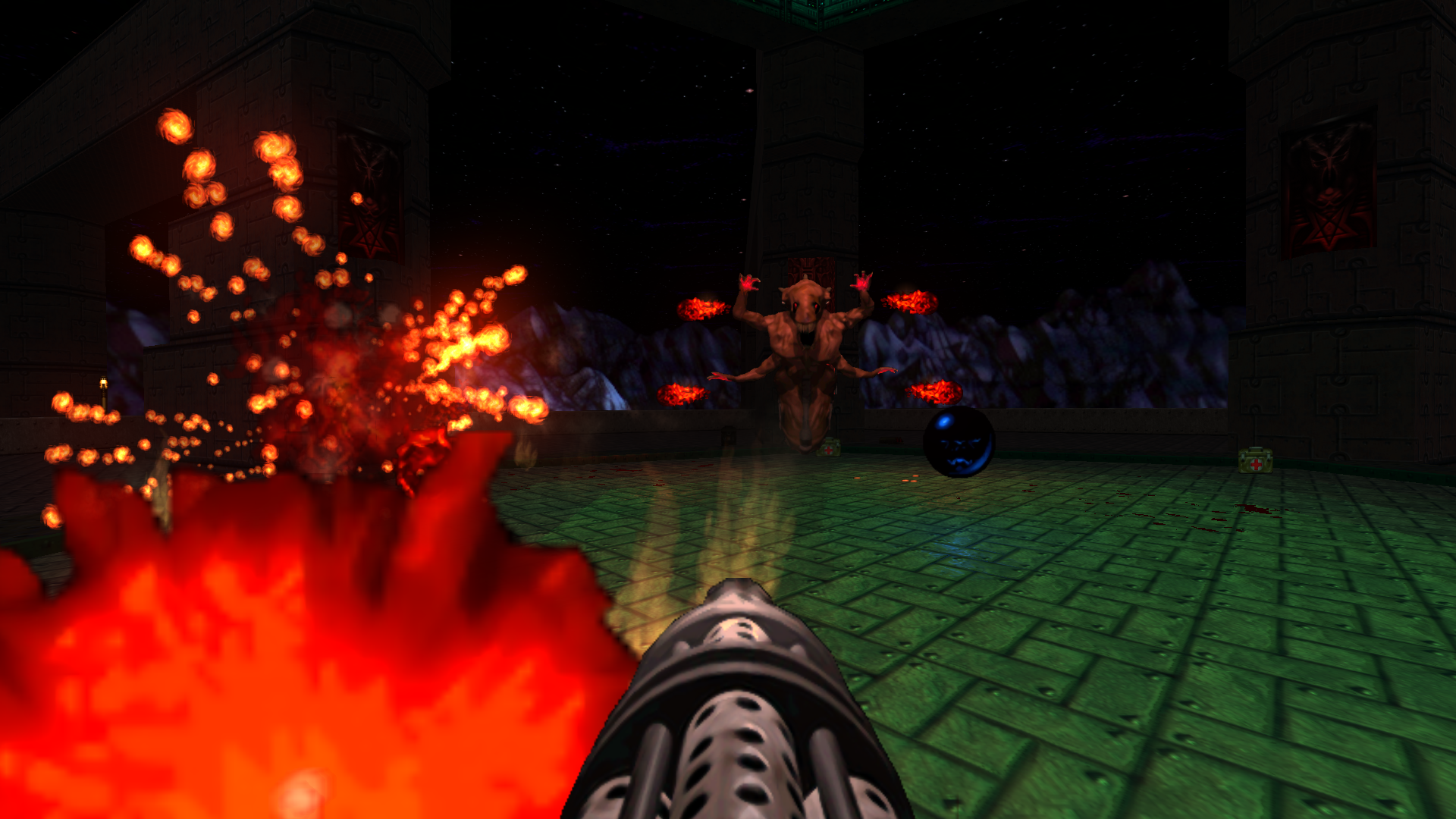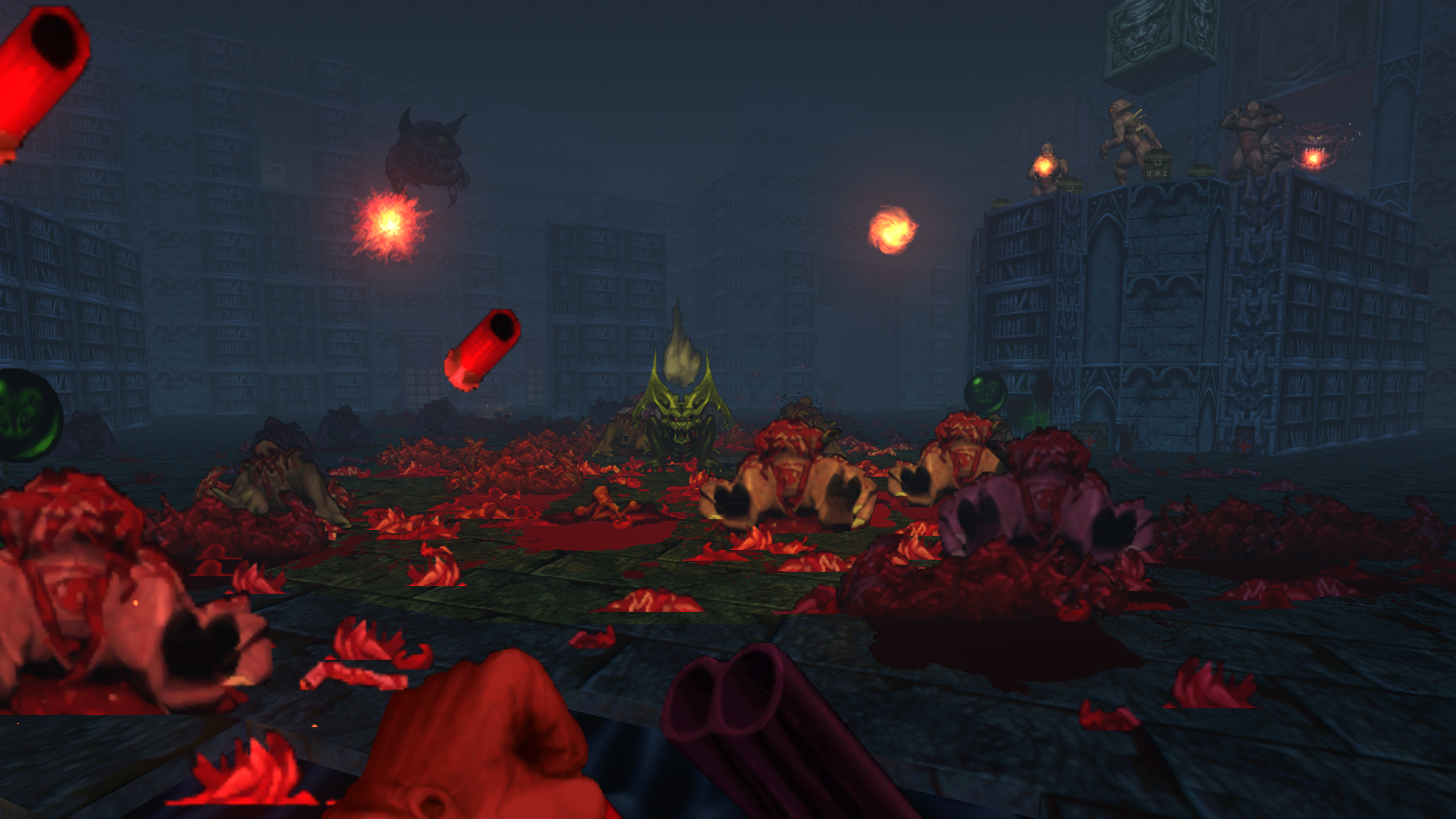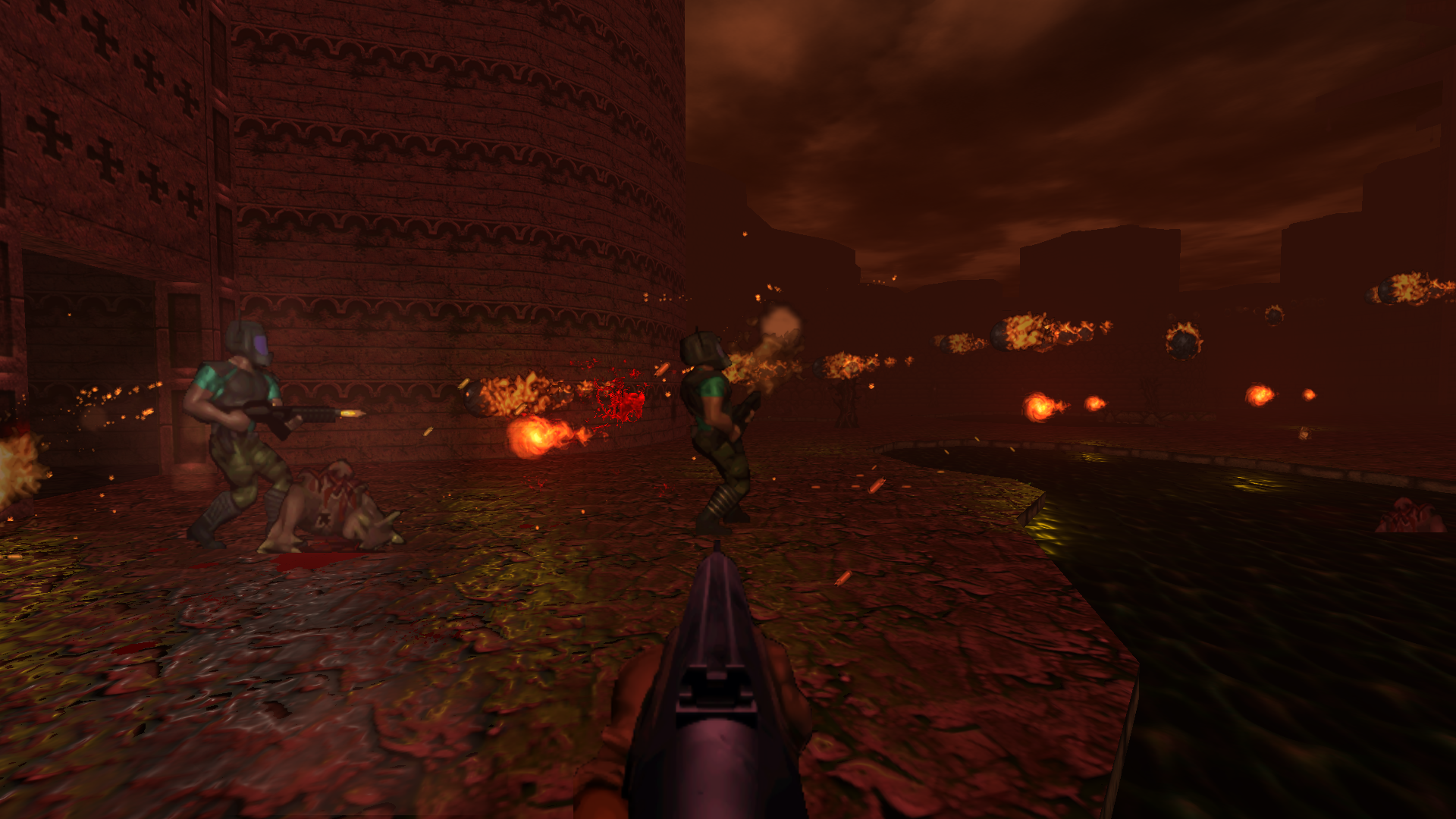 New, more faithful brightness model for gradients
The way brightness gets applied to the DOOM 64 gradient colors (and PSX DOOM, if enabled there) has been revamped and is now much more faithful to the original. Previously colors would look washed out when the gradient brightness was too high, but now look as intended.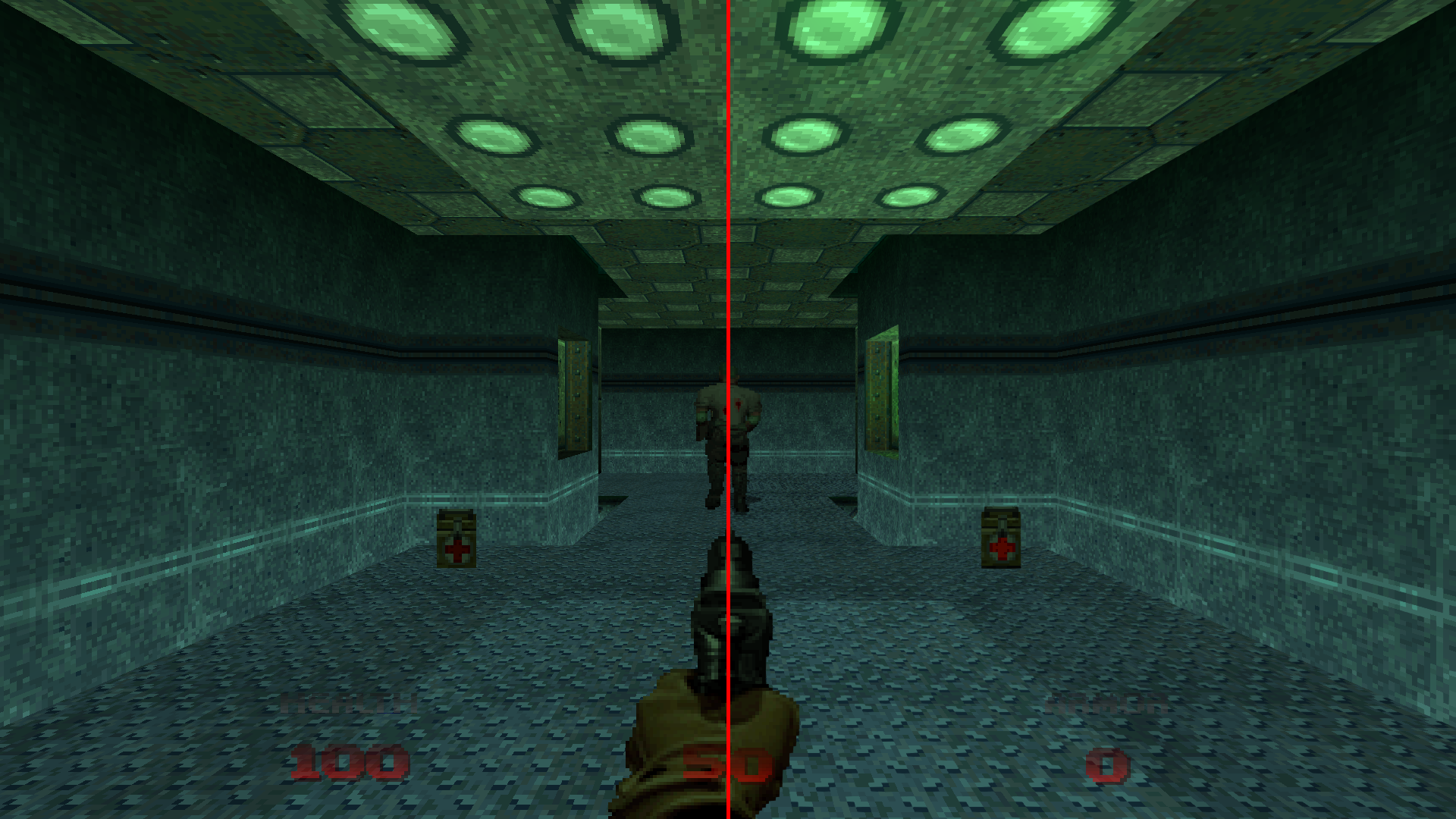 (Left: DOOM 64 EX, Right: DOOM 64 CE)
NOTE: The above comparison was made with the Lite version and using the Vanilla preset. The PBR and Upscale addons and the Intensify Sector Colors option (which is enabled by default) make the colors appear slightly different. This is also not available for GZDoom's GLES renderer because it depends on custom shaders which are unsupported by it. It will continue to use the old brightness model instead.

The Features menu now has two brightness sliders that can be changed at any time without needing to restart the map. The Overall Brightness slider is a better alternative to GZDoom's gamma correction slider that doesn't overbright the whole screen.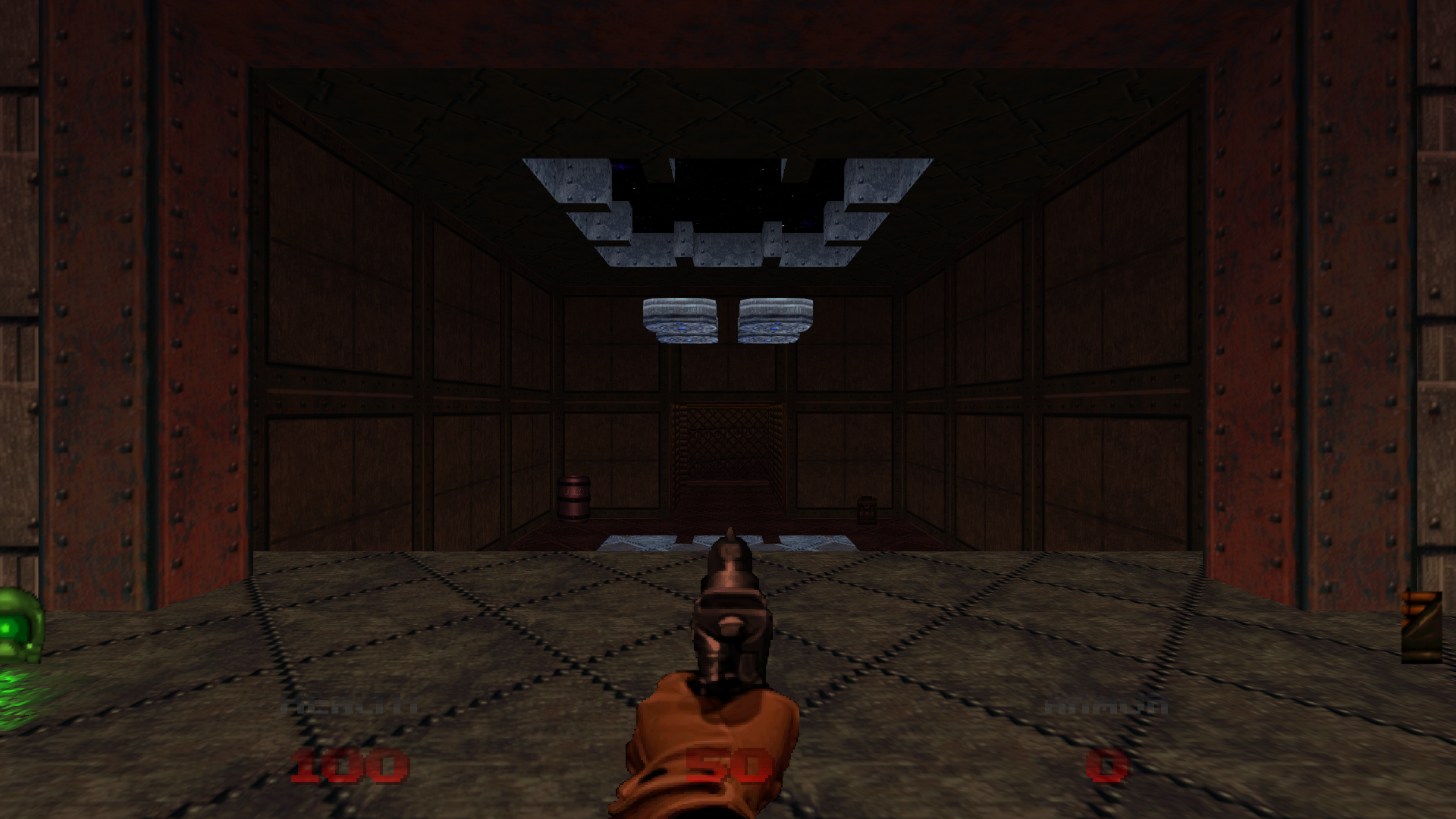 Bug fixes
Finally, this release contains more bug fixes than I could fit in the change log, so I recommend upgrading. Older saved games are not compatible, but you can somewhat carry over your progress if you copy your gzdoom.ini from the previous installation and use the Level Select option in the Features menu.
Sneak peek
A preview of what might come in the future, using the upcoming GZDoom 4.8.0 support for lightmaps...