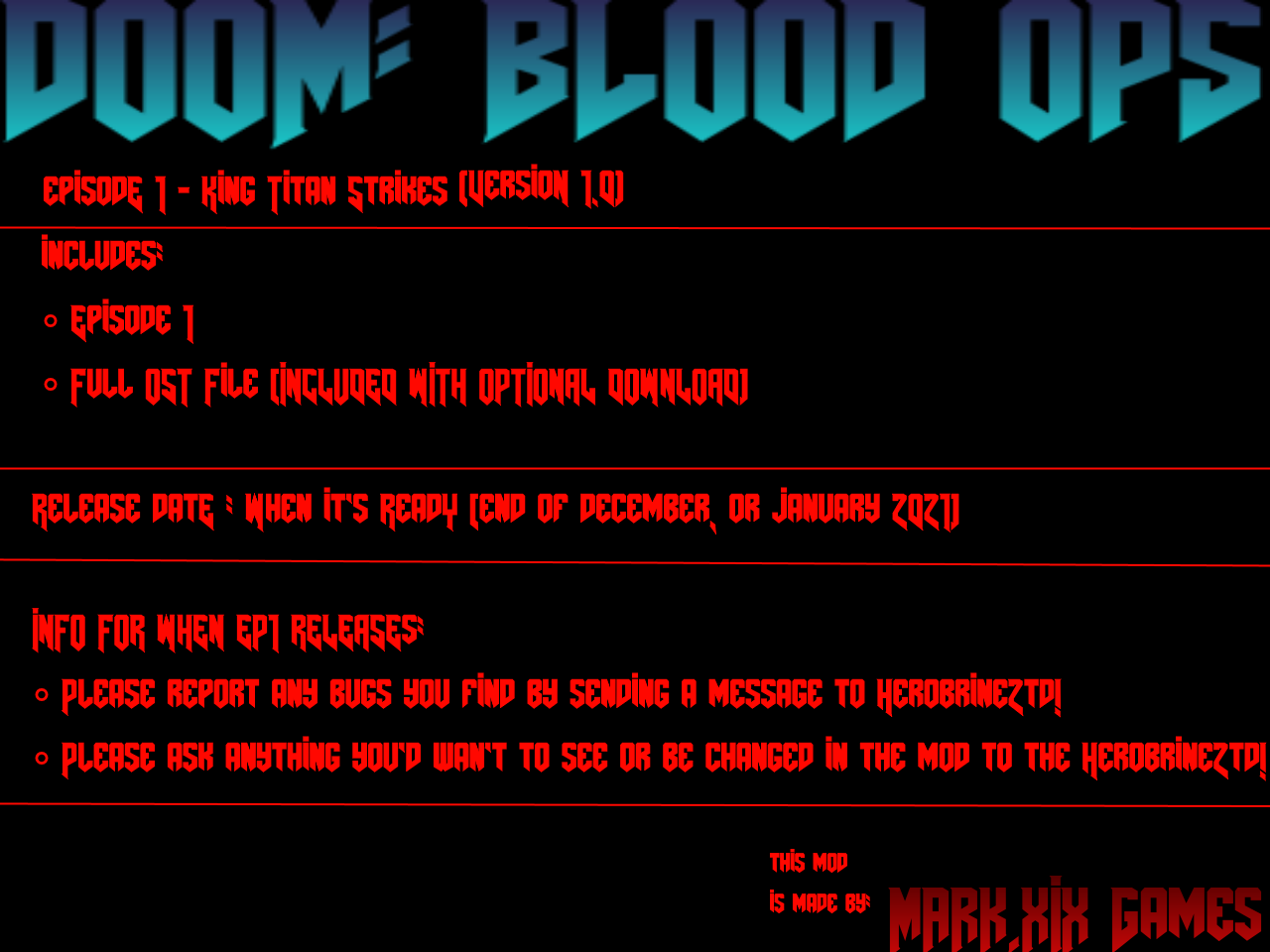 ---
Episode 1 is almost there!
It's been a long time since i talked about the mod. I was more concentrated on my studies. Anyways, the mod's first episode, which includes MAP01 to MAP10, will come out between the end of the december and the beginning of January (if everything is going as planned.)
About the OST File:
It will be completely optional to download, and it also includes music from the future episodes, including unreleased ones! (800Mb of download!)
/!\ Do NOT Release yet unused music saying it's yours.
Other important stuff:
Apparently someone got confused on wether the mod was out or not because of the description. It's not out yet, but it will be soon.
Also, it's december 2020, not december 2021.
REMEMBER: Reports any bugs/glitches and features you'd want to see within the mod itself when playing. (again, it's not out, but i'm reminding you for when it does come out!)
---
What you can expect from DOOM:Blood Ops: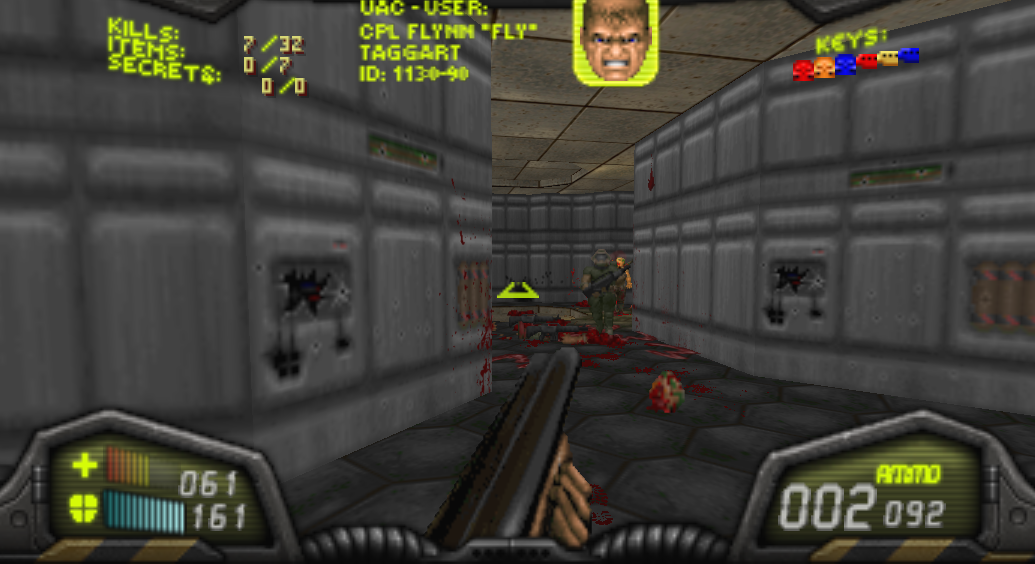 - BFG10.5K Sector, MAP09, and some possessed marines (equivalent of the Marauder in this WAD)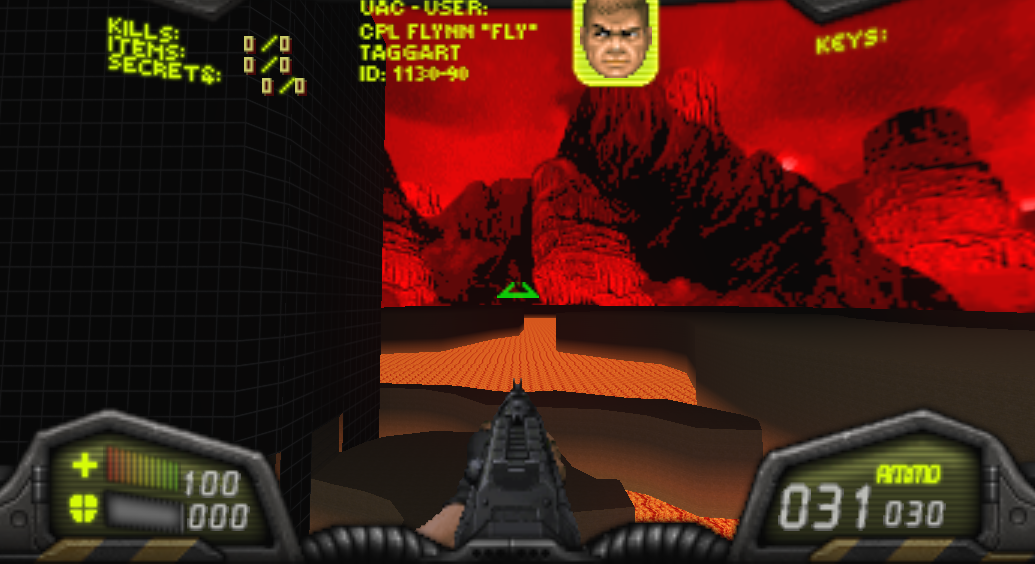 - Colina City, MAP29 (NOT INCLUDED IN EP1)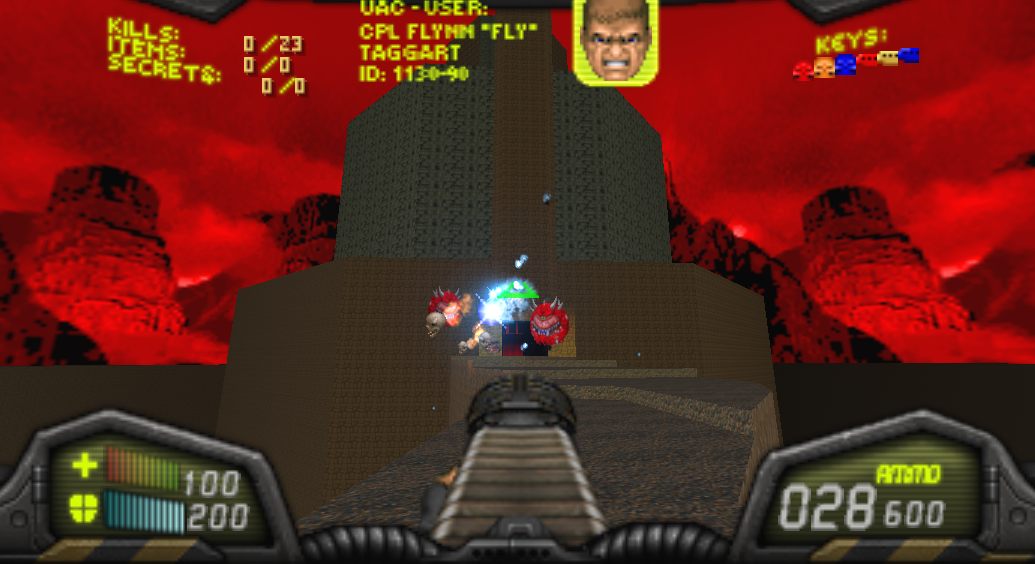 - Nekravol, MAP26 (NOT INCLUDED IN EP1, STILL W.I.P)
---
See you in hell, slayers.