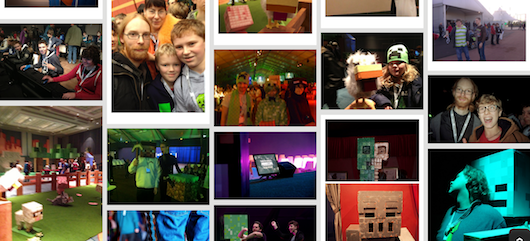 MineCon 2012 has come and gone but, thankfully, it still lingers on the internet.
We're planning on showing off loads of video footage from our weekend in Paris next week, but in the meanwhile I thought it would be good to highlight our MineCon Tumblr. It's packed with awesome, all submitted by attendees and community members.
The Tumblr is still open for submissions so if you've got any photos left over you'd like to see included, hit the submit button in the top left corner and upload! We'll get the best ones published ASAP.
Thanks everyone! Have a good day.
Owen – @bopogamel