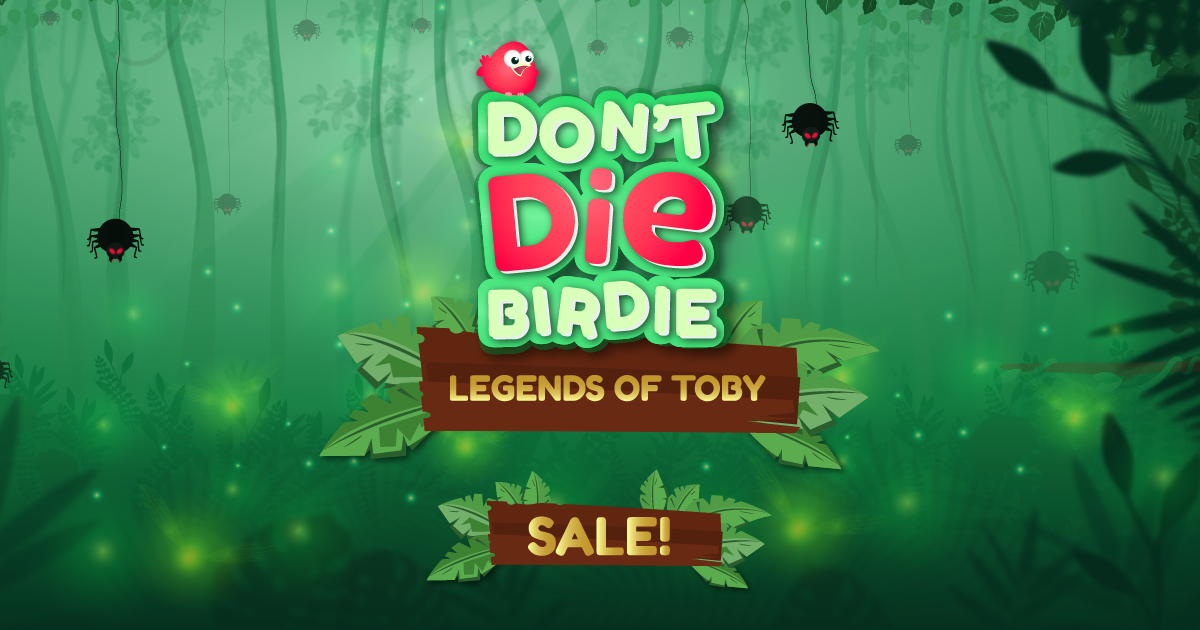 Starting today and up to the release of Toby's Monster on August 6th Don't Die Birdie will be only $0.99 in the App Store. Click here to get to the App Store.
Don't Die Birdie is an endless runner that follows Toby's first adventure in the jungle as he jumps from branch to branch collecting feathers as he's trying to avoid the evil insects trying to attack him and dodging untrusty branches.
There's also some fun minigames to play among other things.
Have a great gaming weekend!
/Anna