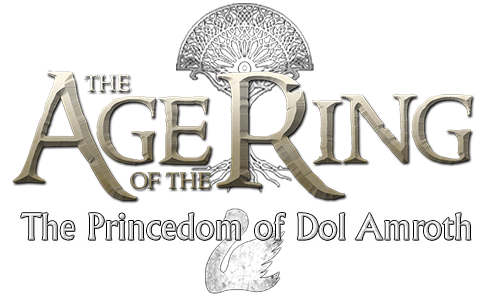 ---
Dol Amroth was a promontory situated on a peninsula in Gondor facing the Bay of Belfalas. The emblem of the Prince of Dol Amroth was a silver-upon-blue banner, bearing a ship with a swan-prow upon the sea.
Its northern shore defined part of Cobas Haven, the small bay into which the Morthond River flowed.

Upon the headland the Princes of Dol Amroth established a castle and thus Dol Amroth referred to this stronghold and to the neighboring port-city, the chief city of the fief of Belfalas. Within the walls of the city was the Sea-ward Tower or Tirith Aear, which had a bell that was rung for the benefit of mariners.
~ From Tolkiengateway.net


---
In Age of the Ring, the Princedom of Dol Amroth is featured prominently in the Gondor faction. The Dol Amroth Citadel is unlocked from the spellbook, after which it can be built on the map.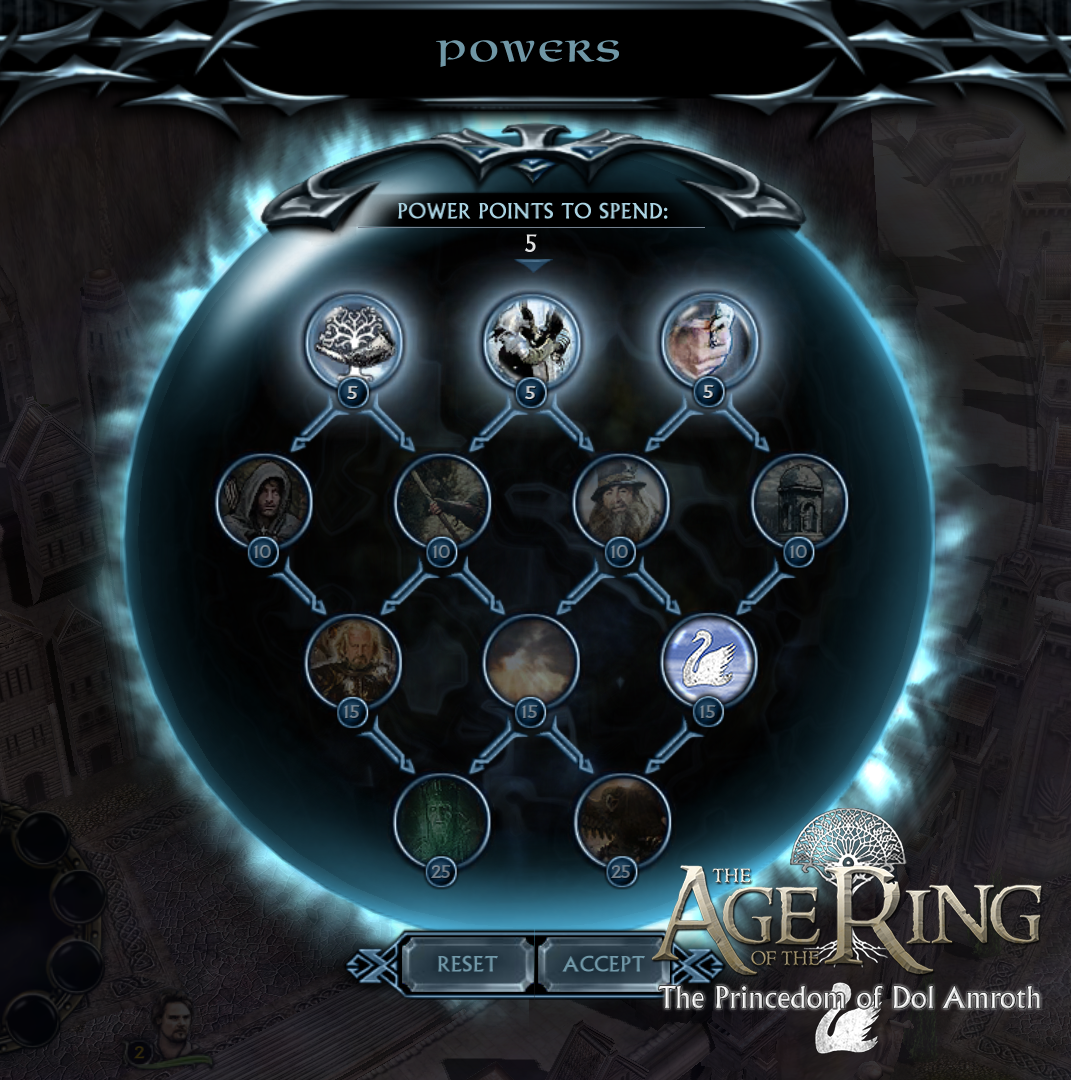 The structure can build three additional battle towers.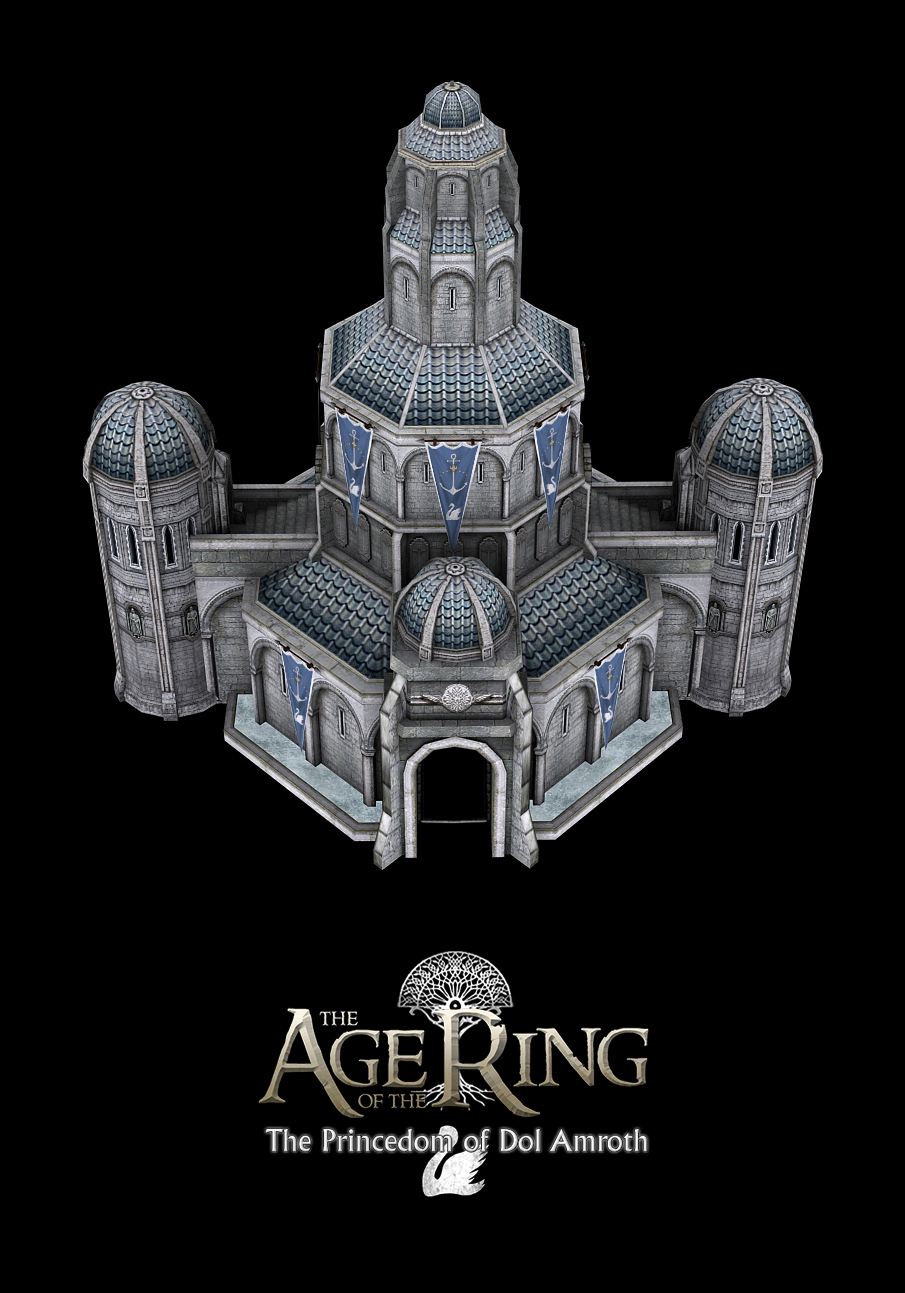 It can recruit Dol Amroth Men-at-arms, Knights of Dol Amroth, and Prince Imrahil himself. These units will be fairly elite.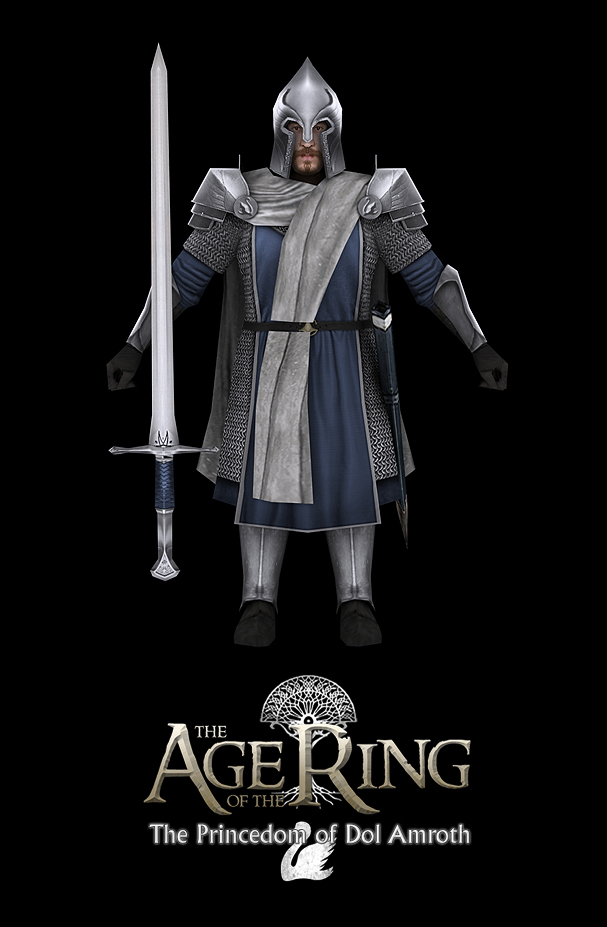 Men-at-arms, featuring the face of user Balrog_Of_Morgoth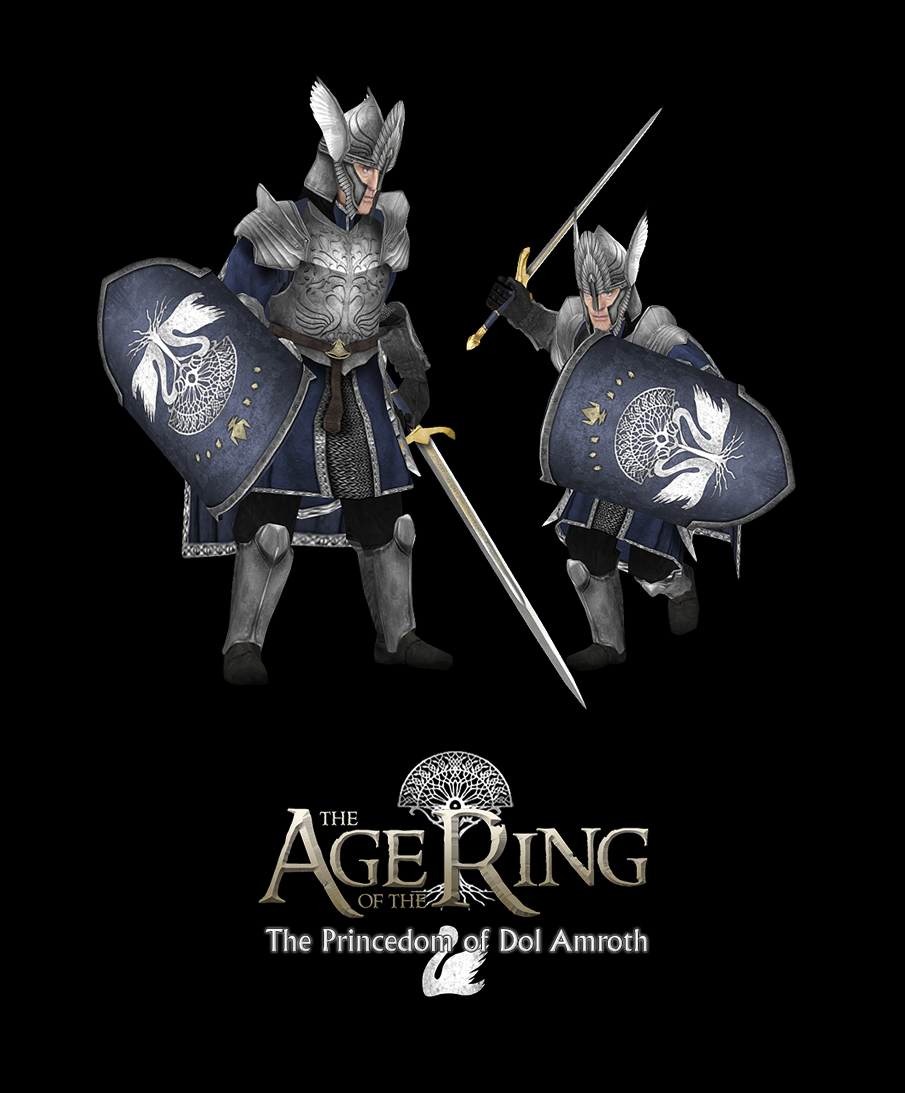 Prince Imrahil

The Knights of Dol Amroth unit isn't finalized yet and will be presented at a later date.

As well as offering new units on land, unlocking the Dol Amroth Citadel also enables the building of the Swan Ship, a new ship unit that can both transport units across open water and attack with supreme range and damage.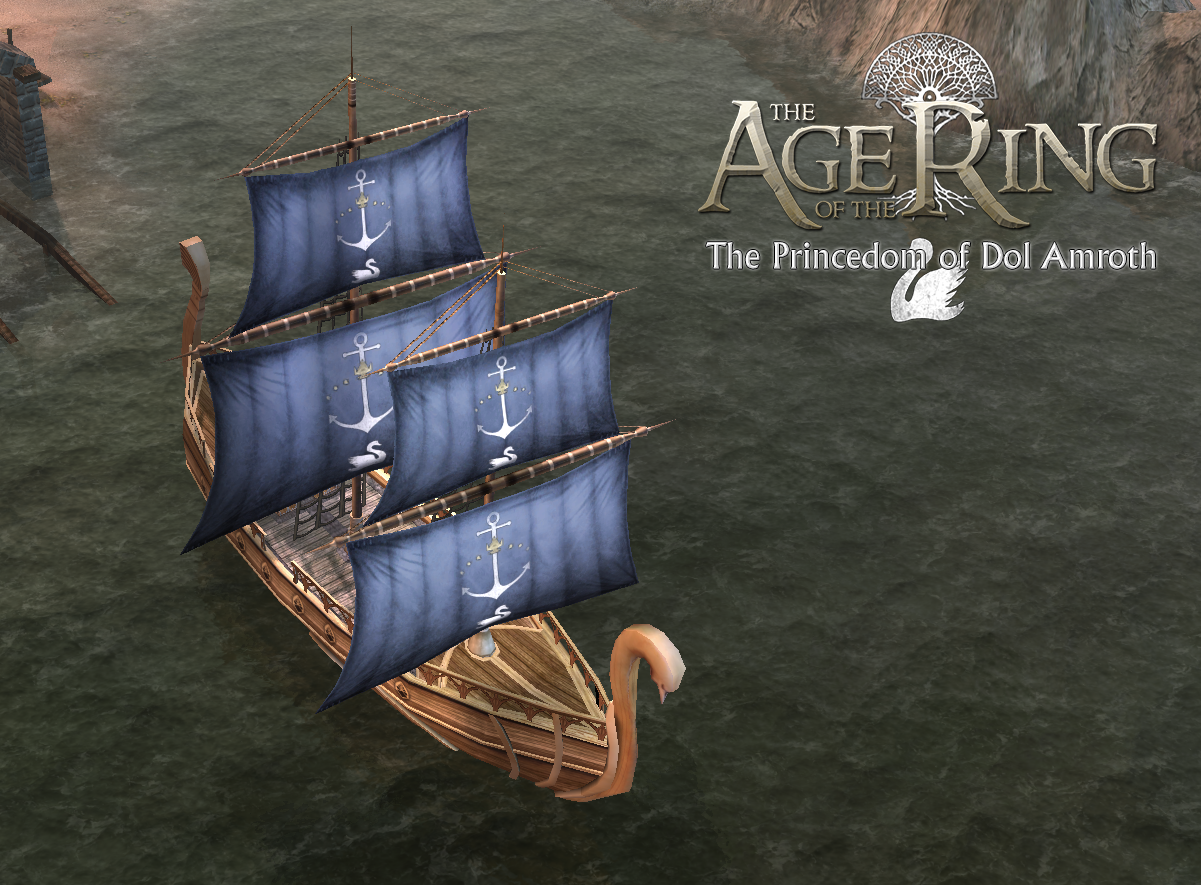 ---
That's all for this article. Thanks for reading!

The Age of the Ring Team