Leveldesign for Dogfight is something new for source engine. Having airplanes scaled down from real size has benefits aswell as some drawbacks. However the solution is simple let's just scale down the whole world!
Using the Source engine's automatic detailprop and -sprite system making maps for Dogfight is quick and fun. Adjusting the detail.vbsp values to just right making some realistic environments is easier than ever.
Making farmlands will generate bushes and trees around the farm. Making displacements with forest texture generates woods and using texture for urban areas detailprop system generates random house props.
I have coded in a particle entity for clouds. This brush entity generates chosen types of clouds from thin to heavy rainclouds inside the brush. Using this entity you can easily add some nice details to your map and maybe use it ingame for some cover from enemy sight!
Using these techniques in mapping you can easily create nice looking maps for the mod.
Finally here is a wip map called df_artois. In hammer and ingame: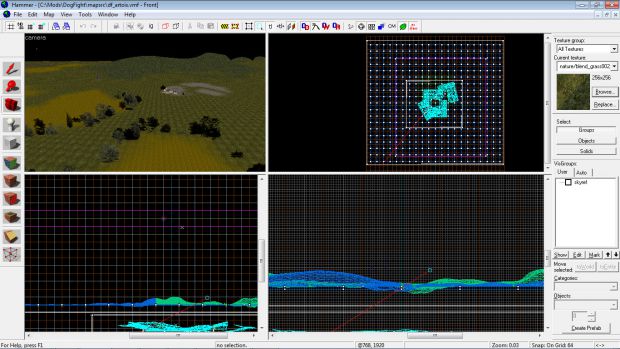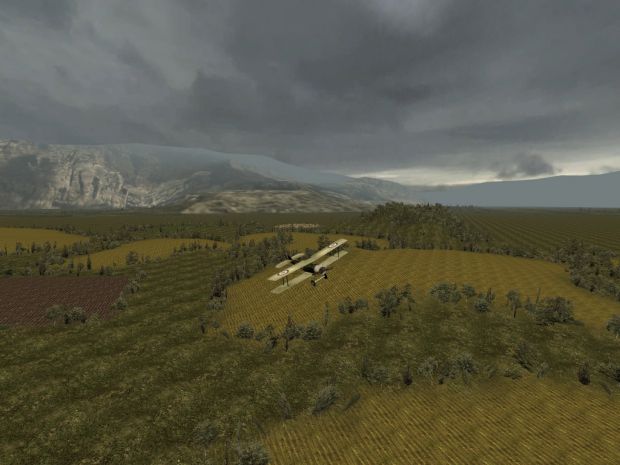 And btw, Dogfight mod is now looking for talented webdesigners, link to recruitment post here:
Moddb.com
That's all for now. I hope this news post made some things clearier for you!
Regards
-Ztormi