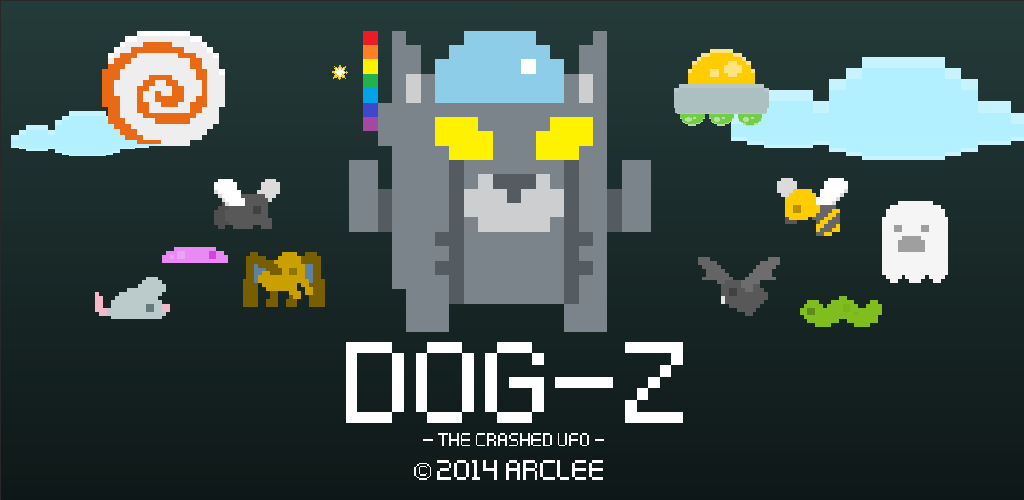 This game is really challenge, all you can do is JUMP! The Player's role is the super robot DOG-Z to protect the UFO from big monster's attack.
At the title scene, it repeats game story animation. Although it looks simpl we still can figure out what it happen. The story is about the UFO is crashing from the sky, then big monsters comes. The alien drive jump in to the super robot DOG-Z to fight with monster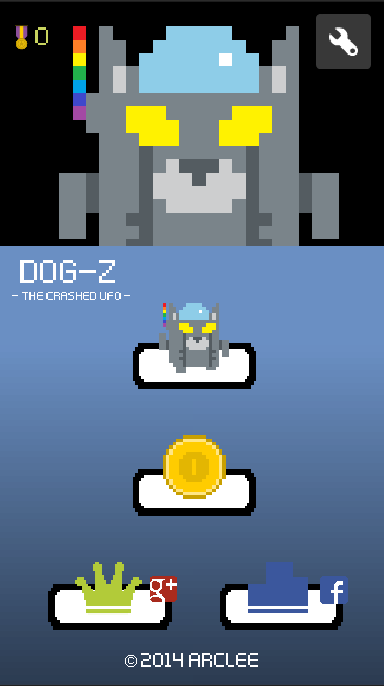 (Title scene)
In the game, the only thing you can do is tread on monster by jump. Monster comes one by one if you jump at wrong time or get some idle you will be kill. Hitting monster by head you won't die, only hit ahead or pass through does.
When jumping on monster, DOG-Z will does a little bouncing jump. We need to determine is bounce jump high enough to tread on next monster or not, if fail, you die. if you jump randomly may cause no space to jump and you will be hit by next monster. This game needs good skill to control jump.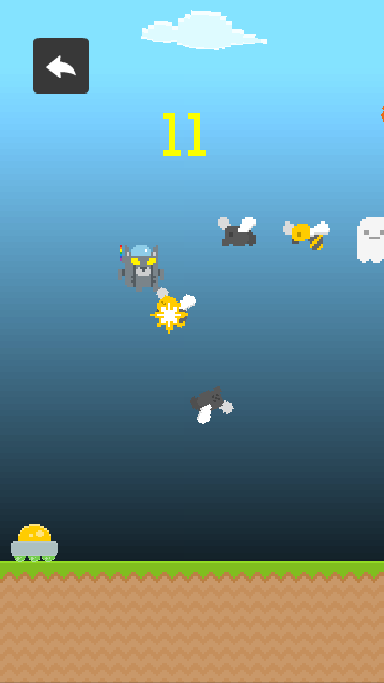 (2 combo kill by using bouncing jump)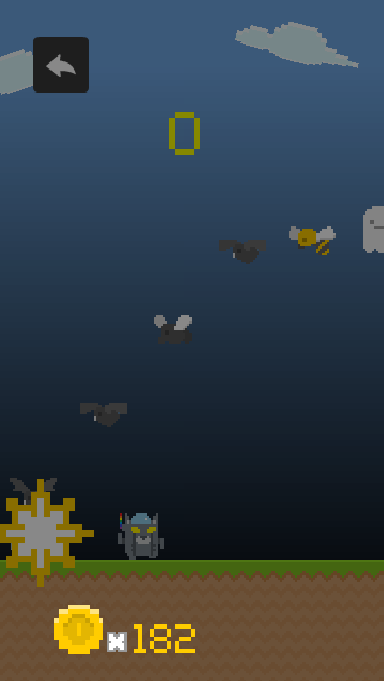 (Monster pass through UFO exploded - die)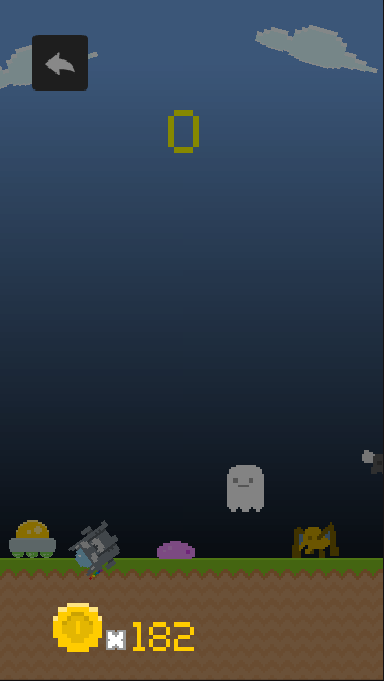 (hit ahead by monster - die)
You can upgrade by buying and equip items in item shop. These items can help you live longer and getting good ranking on google play. Buying items by using game COIN, you can get game COIN by watching ad or share score to facebook. Watching ad can get 2 game COIN. Share score to facebook can get how much COIN is determining by how many monster you kill (1 COIN/20 kill).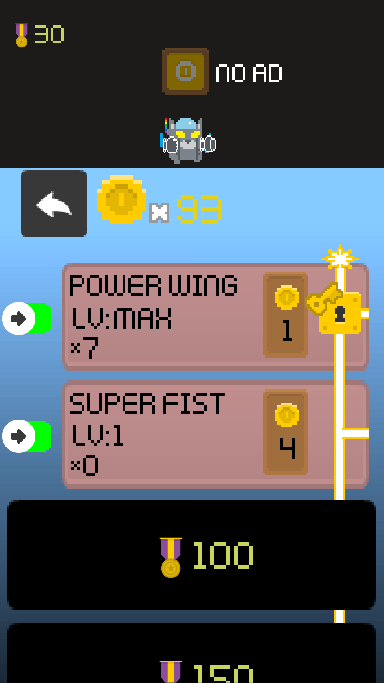 (Item shop)
Description of Item shop:
Gold Box: Click here and watch ad can get game COIN.
POWER WING:Double jump
SUPER FIST:This item can punch monster in front of you, one time use and then disappear.
The left side is equipment switch: Greed is on and red is off.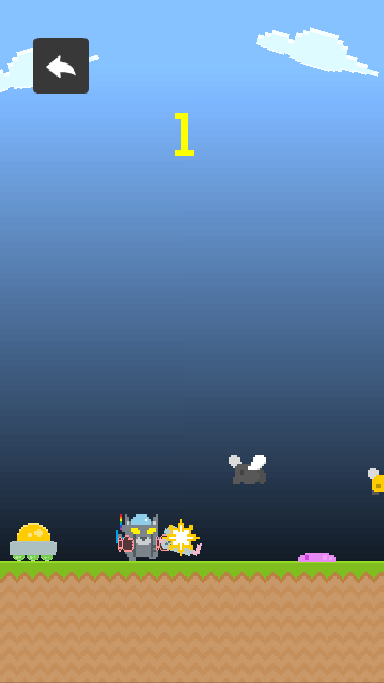 (Using SUPER FIST to punch monster)
You can unlock unlimited use of items no longer have to spend COIN and give items level up ability. High level item can use more times in game ,(ie. SUPER FIST can punch twice)If you already buy many items, after unlock it will return COIN back to you.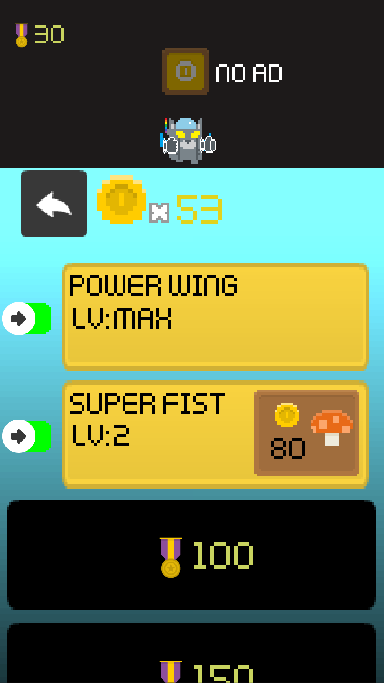 (SUPER FIST level 2 - can punch twice)
In title scene you can check ranking by Facebook or Google play. Facebook is you and your friends ranking. Google play is global of DOG-Z users ranking.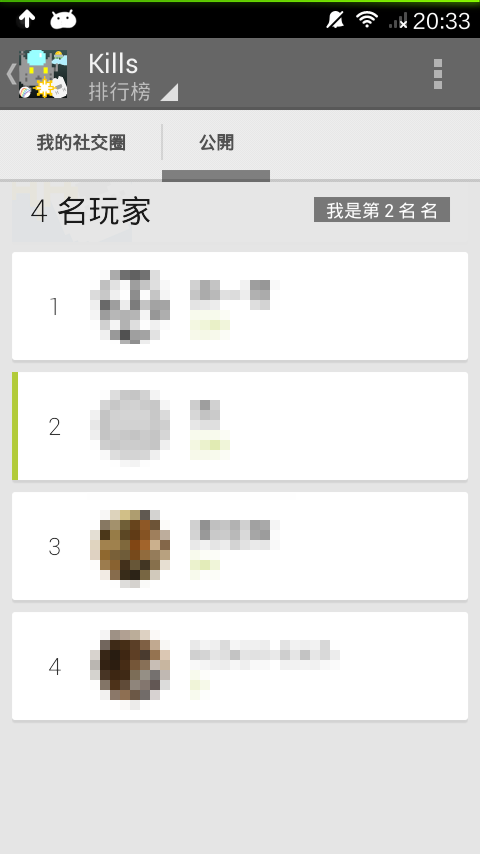 (Google play leaderboard)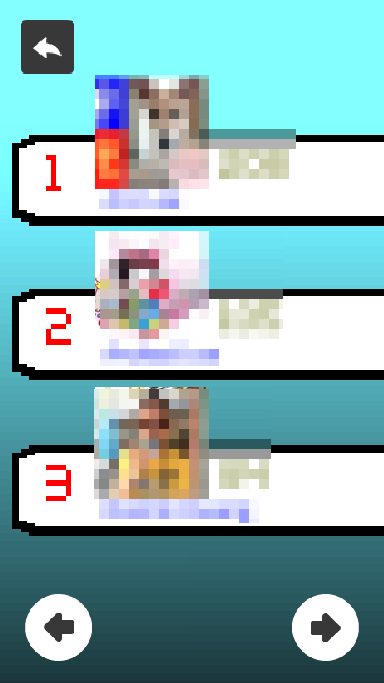 (Facebook play leaderboard)
This game is really challenging and have innovative gameplay. It is good for killing time and challenging ranking. You can have fun on it without spend money, if you are good in jump, you still can get high ranking. Using items killing monster is fun, too. Enjoy your self in this game!
Google play link:
Play.google.com