Hey everyone! We haven't been by in a while, sorry about that.
We've been keeping our heads down and working towards GDC and GameConnection in San Francisco, both of which we're very excited about!
If any of you are going, it would be great to see you!
Booth numbers:
GDC Exhibit Area
GDC Expo Number 1432 (Nordic Pavillion)
Game Connection
2NDFL 283
We'll be bringing some new footage and it would be great to see you guys!
While I'm here, I though I would show you some concept art for a new area we're working on; the Dockyard.
The Dockyard is located at the foot of Desert City which straddles the border between the sea and the desert.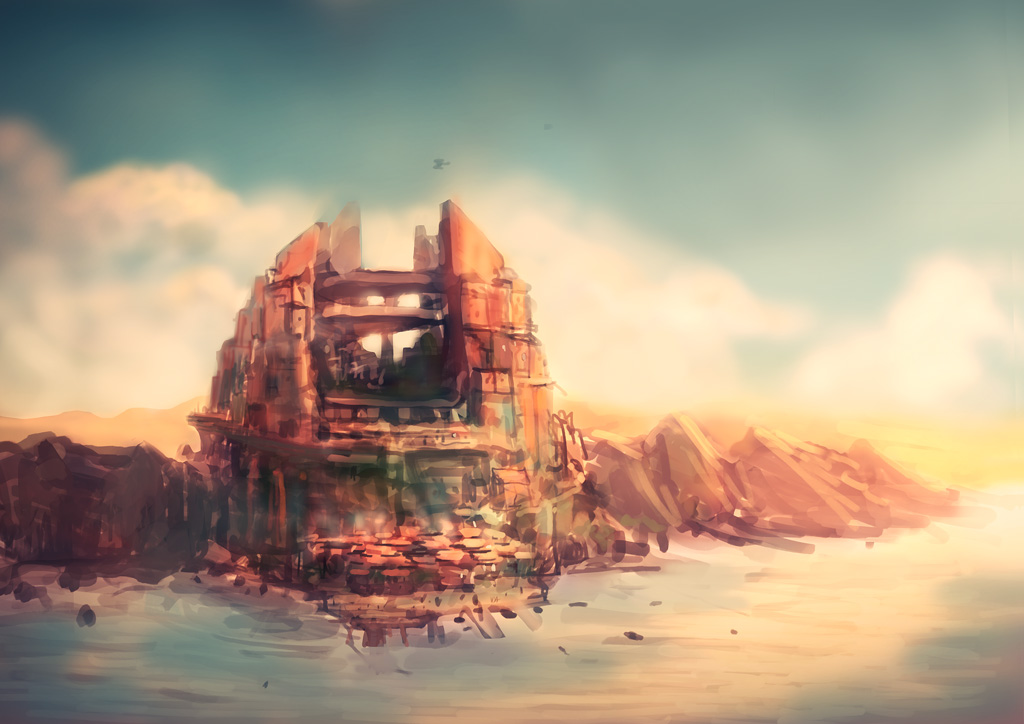 I started as usual with a bunch of sketches and here are a few of them.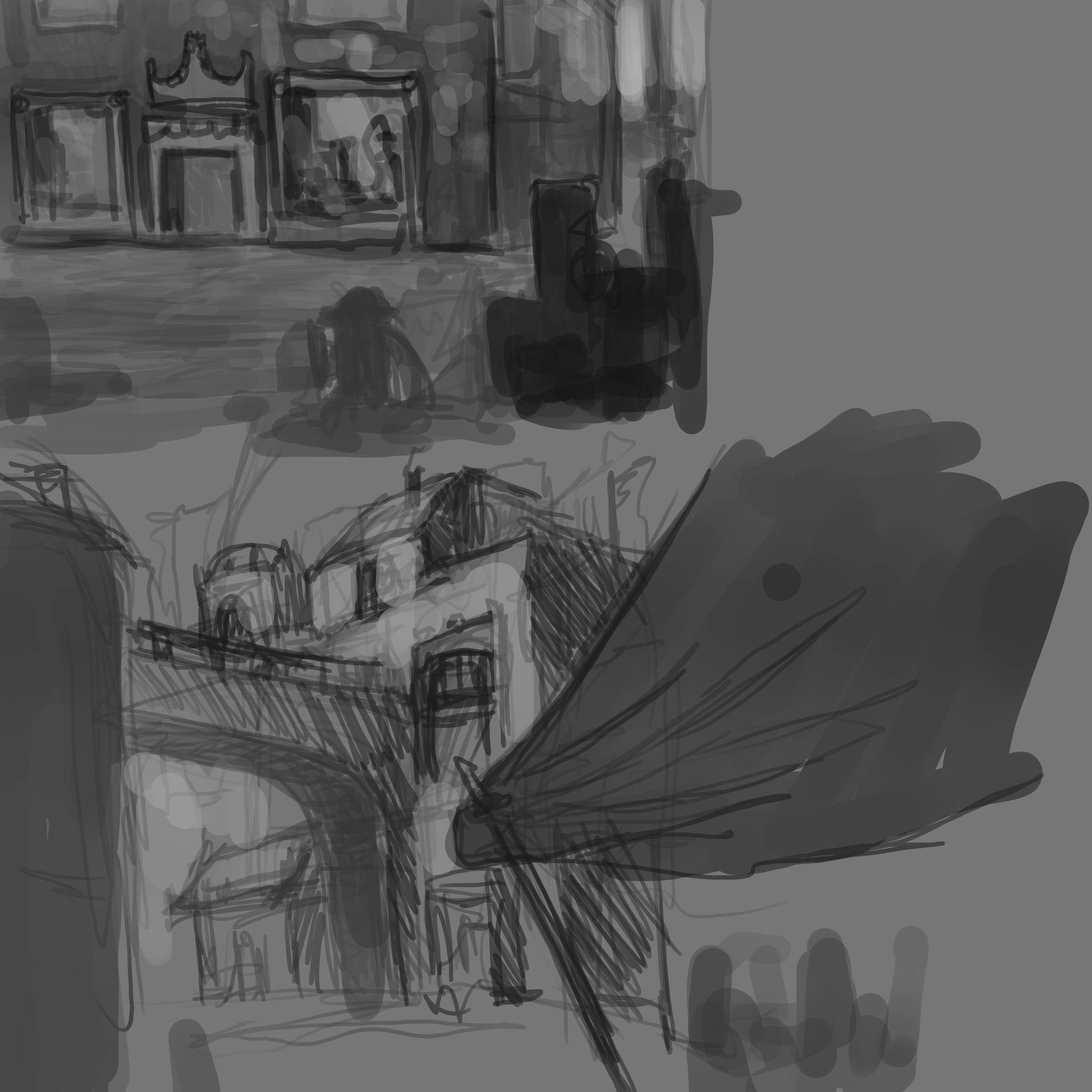 Quick note on this sketch sheet; it was done on a Samsung Galaxy Note 10.1" tablet. If any of you concept artists see this, it's a great choice for those of us who paint! It comes with a pressure sensitive screen and stylus. Coupled with the "LayerPaint" app it works great as a portable digital sketchbook!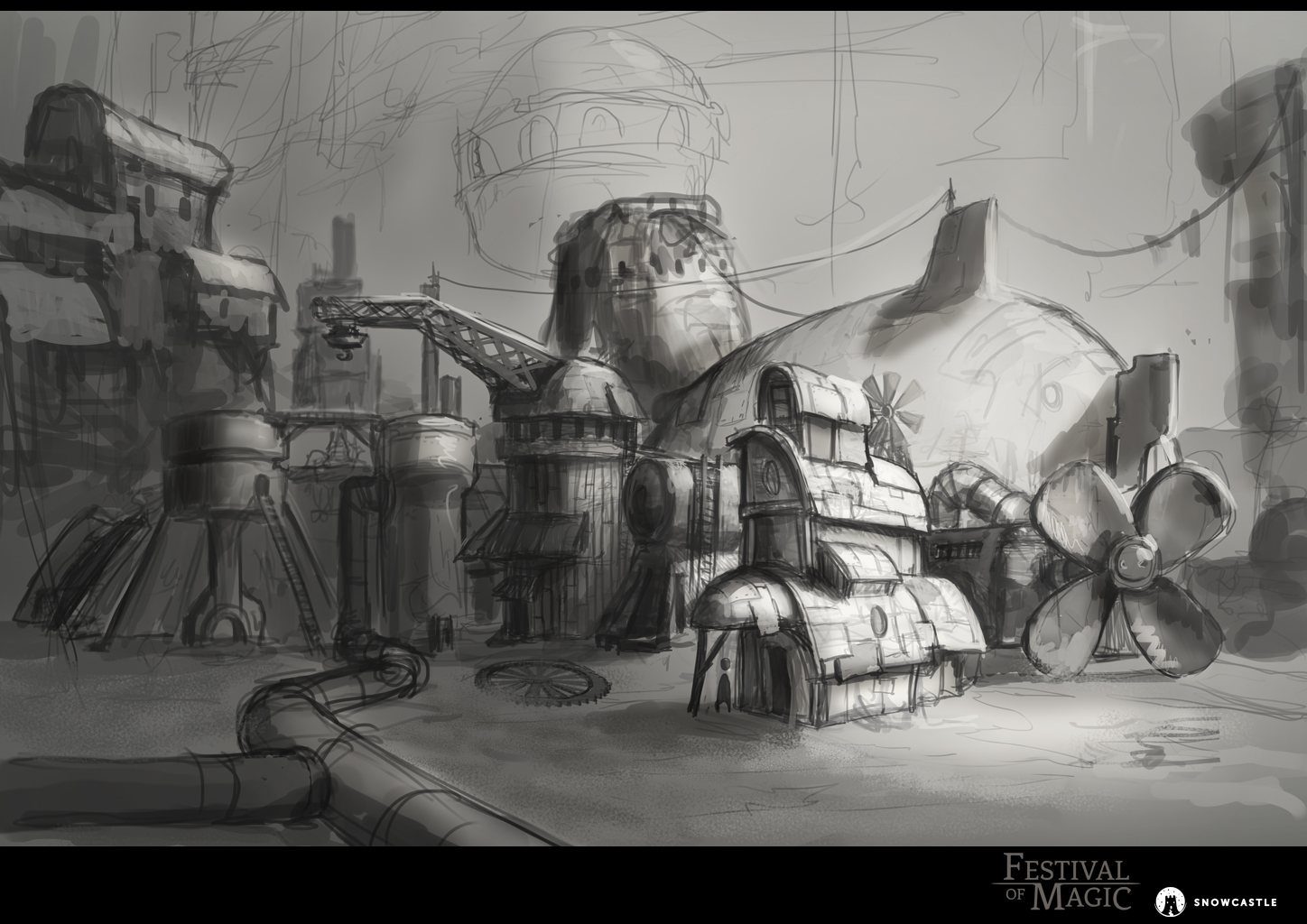 This was done in photoshop as usual.
We discussed and found it too complex, it would be very expensive to create all the assets. The gameplay we have planned for the area didn't really fit either. This kind of chaotic are sorta invites to go interact with everything, and we wanted to focus it on the house where the Dockyard master lives, and the Reckless (Amon's ship, which he is constructing from stuff he finds in the desert. We'll get back to you with more on the Reckless!).
Here is the cleaner, more to-the-point environment we ended up on.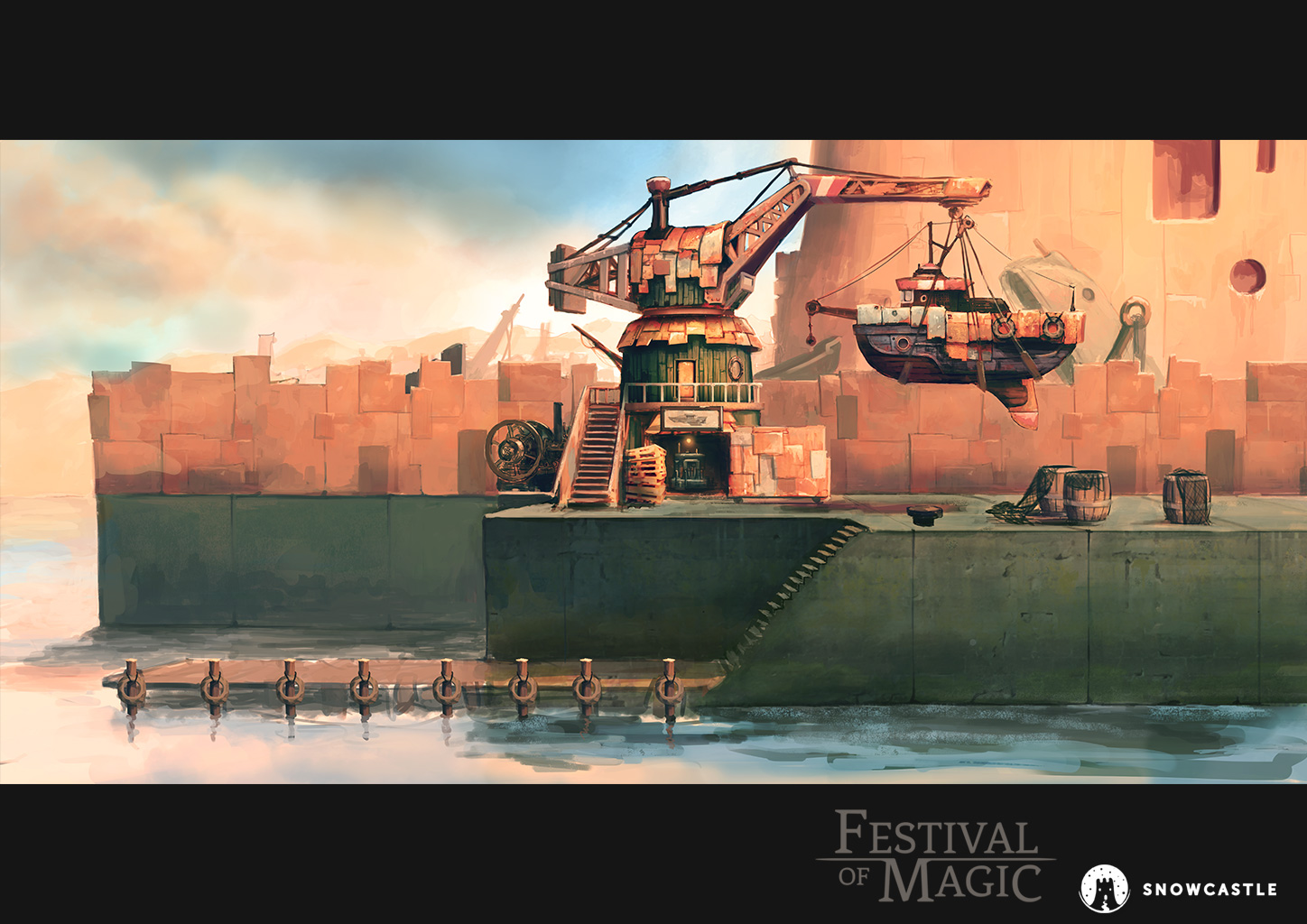 I also did a production art sheet for our environment artist to work from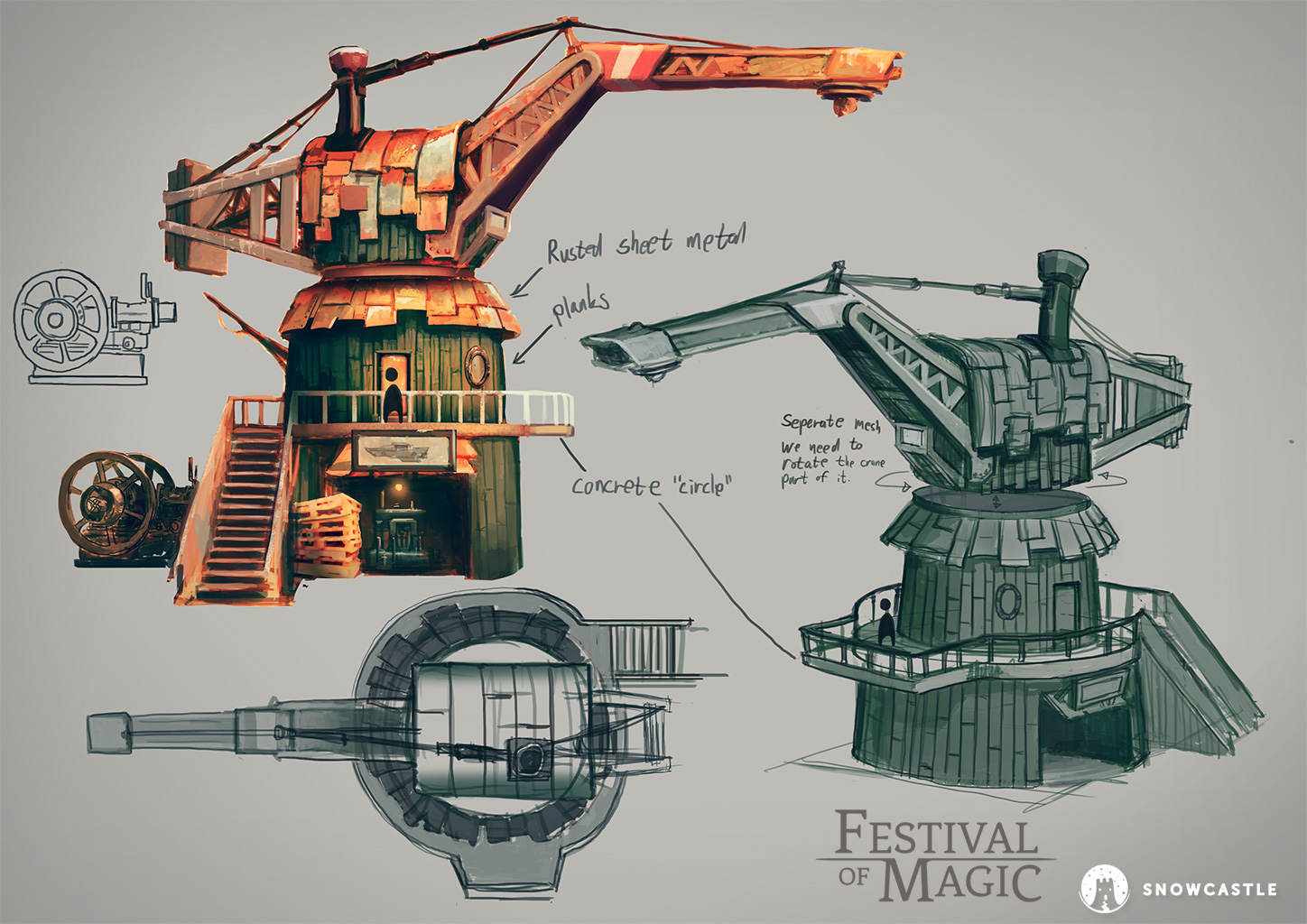 We'll make a follow up post on the implemented area when we have it in Unity.
Oh! If any of you want to read a little more about Festival of Magic, Gamer.no wrote about us a little while back. It's in Norwegian, but google translate does a pretty decent job of translating. Have a look over at gamer.no!
That's it for me this time around. Take care!