Hello everyone! I apologize for myself and TheBestiaccia if you believed we disappeared after having been eaten by Cthulhu.
Unfortunately shit happened (perhaps worst than being eaten by Cthulhu): the beginning of the third year of College, examinations to be recovered, the usual boring stuff ...
Let's talk about serious things, does anyone know what are the Visemes?
Probably you have never heard of this but it's not a problem.
Let's start from the beginning ....
A couple of days ago while I was using Steam I met a horrible screenshot that showed face abnormalities in Garry's Mod: the shock was such that I worried about our facial animations of our game...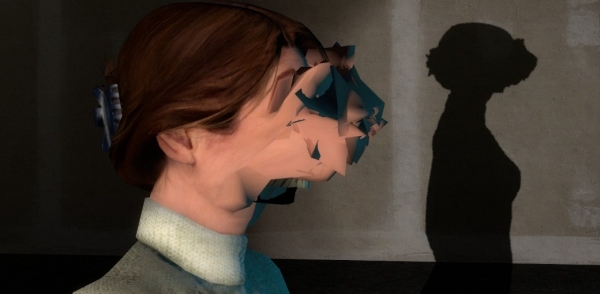 I don't think Mossman is fine...
The problem of Garry's Mod (and originally of Source engine games) is just in the management of facial animation through morphing up to individual bones...practically a standard anim was generated and this often brings to very pronounced deformations.
The solution I found is to use visemes or Morph Targets designed specifically for each individual position and facial for each character: this way each strain in each face has the essential reference that avoids the effect of "face exploded".
Unfortunately this solution has the disadvantage of being fucking long: in the current state every face presents 40 visemes and it is unfortunately boring to model them...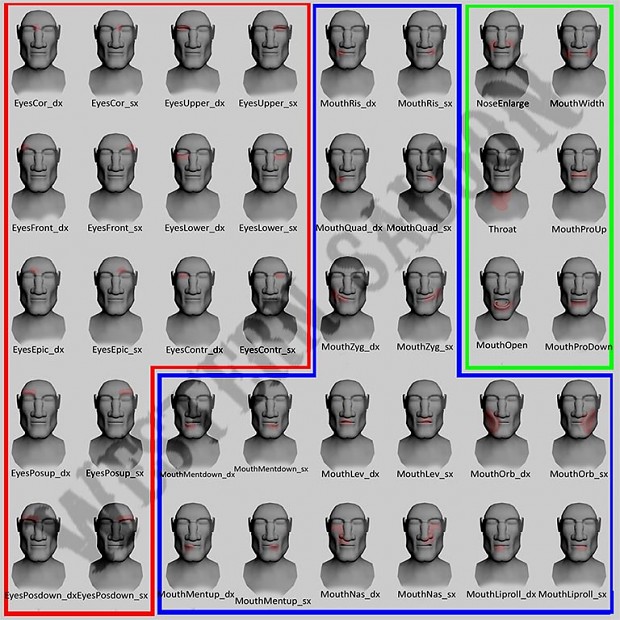 Our fawesome Visemes Scheme: as you can see it is a long work
However, the result is higher and by the fact we deeply believe in our project we will use this technique!
---
P.S. I do not enclose tutorial on how to create the visemes ... it needs only a lot of patience and 5 minutes on Google.