This mod aims to bring the duke nukem 3d universe to the doom engine, with enhancements taking inspiration/resources from mods like Dukeplus and others.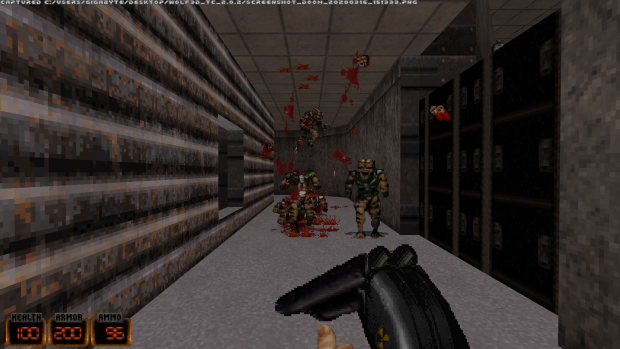 Main features:
Main DN3D enemies (including firefly, boss sentrys, king cobra, etc).
Optional new enemies: robot alien, dukeinator, megabrain, assault pig, pig brute, alien sniper, lameduke's captain, lamduke's drone, lameduke's octabrain.
All DN3D weapons, plus manual reloading, double pistols, double barrel shotgun, secondary fires for the freezethrower and incinerator, and other tweaks & special effects to the weapons in general.
New weapon: Lameduke's Plasma Cannon (including secondary fire)
DN3D inventory items (including automatic boots and working scuba gear if the map has water).
Dukeplus like gore, knockback, portable medkit, effects, etc.
Headshots (can be disabled).
Extra gore effects (can be disabled).
Dukebots instead of Holoduke (can be toggled), and the holoduke actually distracts monsters.
DN3D like monster movement (they can move faster if further away and can also move backwards at close range).
Compatible with PixelWAD's DN3D texture replacement mod.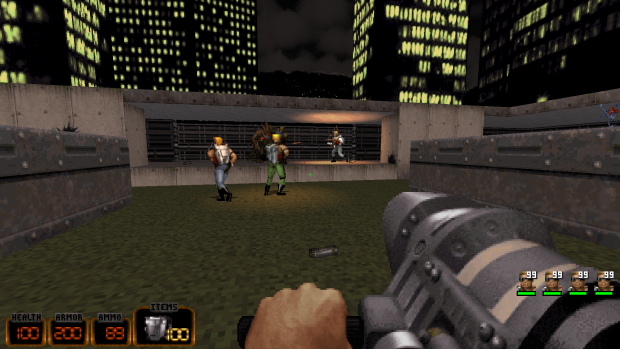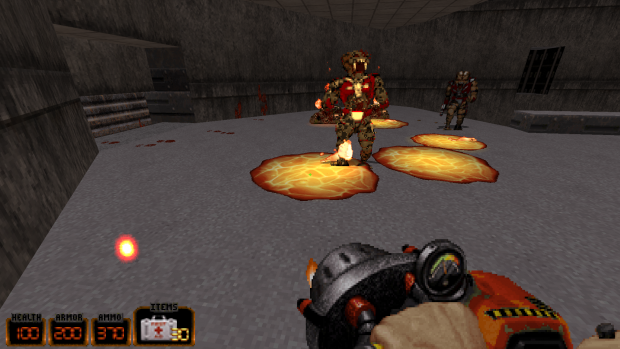 Enjoy!
Download DN3DooM v1.06d
New release includes some new enemies, improvements, new customization & performance options, and bugfixes. Credits and full changelog inside the mod.
Update 2020.10.07: quick fix update to solve a crash.
Update 2020.10.17: quick fix update to solve huge lag on slaughter maps.
Update 2020.10.26: quick fix update to solve another crash.
Please download this file again.