Hello everyone
In today's news,we will cover some latest changes and updates in our development plan
Without any redo,lets start with the most exciting news of the year

1. All DLC's Reveal! More than just Zombies!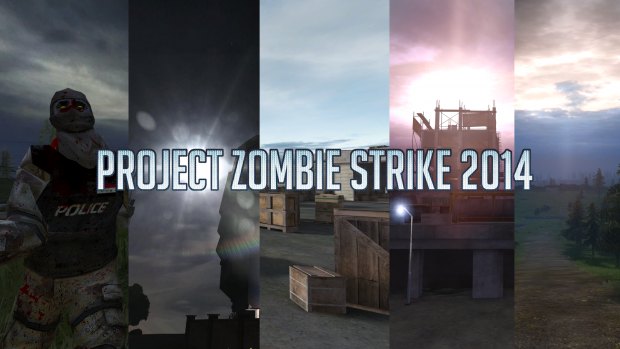 After hard work for over 2 years on our modification,we managed to make plans for 5 DLC's (Patches)
Today if the long waited moment when we finally reveal what we are aiming to do with Project Zombie Strike 2014 for the 2017-2018 period!
This cover art reveals 5 Unique Updates with interesting maps,gamemodes and more for the modification
Lets start with the description for each of them!

Legacy Times: Remember yourself fighting humongous hordes alone in the new reimagined versions of the Project Zombie Strike 4.3 modification like never you did before.Dust off your AK74,prepare your Escape plan,because where are joining Zombie War 2007

Fade to Black: Dark times are coming towards us.Zombies still attack,no matter what time is it.As the night falls over,Human forces are weakening as the humongous hordes of zombies are still coming towards us.Its time to release Alpha Squad on a hunt for undead with experimental weapons and gadgets... Night Warfare begins!
Betrayal Complex: "No matter how hard we fight,we fall against these infected civilians.We cant withstand against them anymore,killing our friends and families just to survive...
But how to forgive Complex for doing such a horror? We must destroy them now.Betrayers MUST DIE!"
Beyond The Limits: "They said its just a simple extermination mission,with dummy zombies to neutralize while extracting the civilians.Or so we thought it would be... Until they broke the limits.Every squad was falling short to the unknown thread roaming in the shadows! But who wouldv'e guess,that an infected can point a gun against us?"
The War's Edge: The dawn will decide who wins Zombie War 2014.Humans are devastated,Complex is at it limits,dead Zombies and civilians are everywhere.A bloody war that started by an outbreak from a laboratory devastated the entire world.And now,the last stand of the factions will decide,whoever is the king of the Earth!
2. Map Vote Failed! What's next?

Since the map poll given didnt gather more votes than the minimal threshold,we are extending the voting process for 2 more weeks,to assure that the chosen map is the ultimate decision for our players
Its only one of those chances when you can revisit your favorite map in a different situation!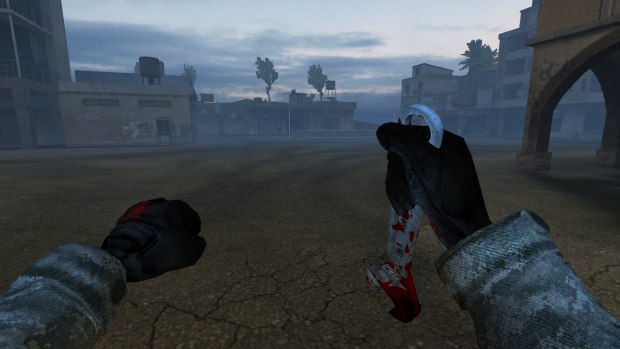 Oman Escape is currently in the lead with 2 Votes
Please comment down below which map you would like to see in Betrayal Complex DLC
Its time for Complex to move on,destroying the Humans in their way!

Thank you for reading these news
More updates and interesting topics will release soon
Zombie Strike