Hi guys,
Today we have some good news to share with you :-)
1.) We ported our game to the SDK2013



What does this mean? As you might know, the SDK2013 brings some advantages to our previous engine branch such as better motion blur, virtual reality (Oculus Rift) and native support for MAC and LINUX; a release which however we cannot confirm at this point as it depends on our success on PC.
But what has been really great is that it allowed us to implement a set of custom shaders (Thanks to Biohazard), which will add dynamic sunrays and dynamic self-shadowing to the engine, a tech similar to what you can see in CS:GO or Titanfall. We are quite excited about these additions and what they will bring to our small game :-)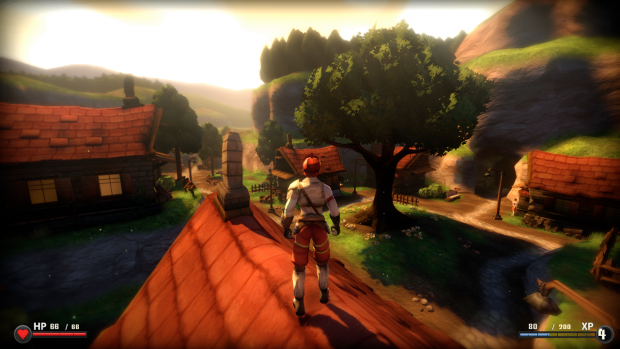 At the same time we stay focused to optimize the game performance. All above features are completely optional, so if you have a low-end rig you can switch them off anytime.
So that's it for my small tech update today; please expect new material from our upcoming early access version soon.
---
Divinia Chronicles: Relics of Gan-Ti is a single-player, classic-style Action-RPG. With influences ranging from Ocarina of Time to Final Fantasy, this action-oriented title seeks to revive the vintage flavour and vibe of the classics in an original world with a new tale to be told. Explore the island of Pandoria, solve puzzles and fight a variety of creatures as Cyrus, Kira and Dyani work to destroy the relics of Gan-Ti and restore order to the land.
---
Cheers,
Martin