Apologies for the radio silence over the last few weeks but I've been busy adding the finishing touches to the first public demo of Observatorium for www.daretobedigital.com which happened last weekend. The demo went much better than I was expecting and I have lots of pics, news and tips to share. For my first proper Indie DB post however, I'd like to take a step back to give everyone an insight into where the idea came from and how it evolved into something I was happy to talk about.
Without further ado, on with the post.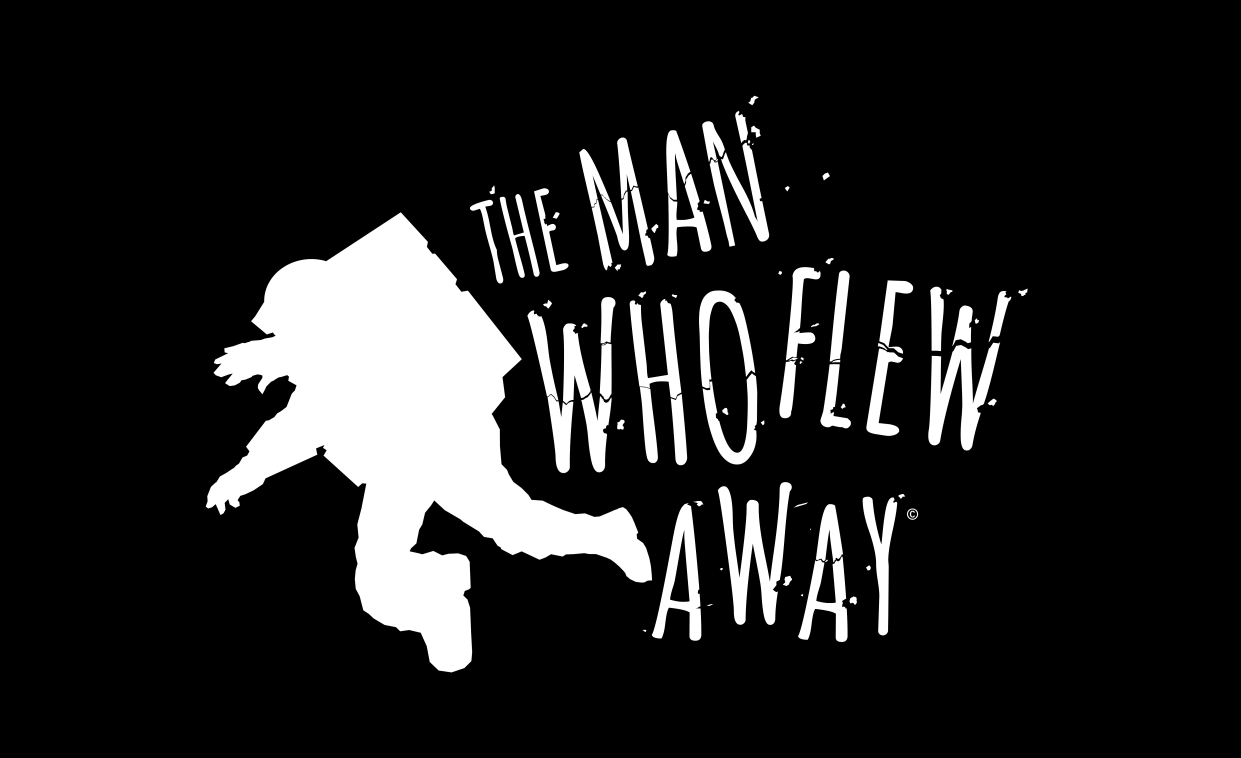 About Me
A little about my background: my name is Clive Lawrence (aka The Man Who Flew Away) and I work as a freelance game designer in Glasgow, UK (check out my online portfolio at Goo.gl). I've been a professional game designer for over 7 years now following a brief stint as QA tester and before that I studied Computer Science at the University of Strathclyde in Glasgow. At school and university, I spent much of my spare time modifying my favourite PC games (particularly Half-Life) and creating various action and horror themed mission packs. I launched The Man Who Flew Away in December 2013 as a means of pushing my personal code/design projects: particularly games with a science fiction influence.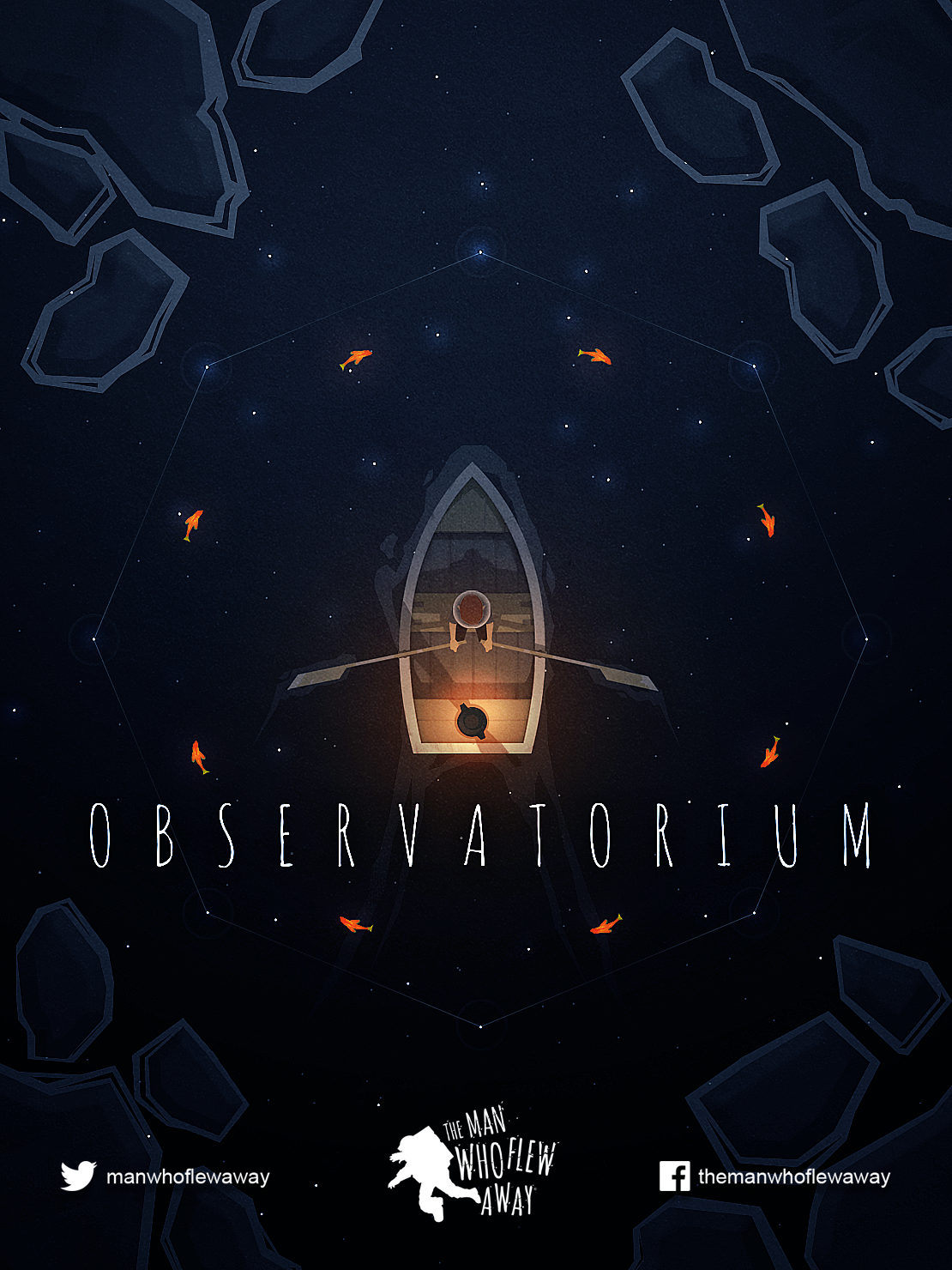 What is Observatorium?
Observatorium is a single-player 2D puzzle adventure/exploration game that aims to fuse space and nature into a coherent experience. The core gameplay involves piloting a row boat whilst creating and destroying constellations using a special telescope. The game is viewed from a top-down perspective; stars appear as reflections on the ocean surface and numerous sea creatures populate the depths below the ship. The goal of each level is to master the behaviour of the stars and creatures provided. The game is currently in development for PC using Unity. No mention of story just yet but that is equally important so will save it for another day.
Inception
I began working on Observatorium in May of 2014 but it's safe to say the inspiration for the game came long before that. My current approach to coming up with game designs - and one that has served me well over the past few years - is to write down a single sentence or paragraph that encapsulates exactly what I'm trying to accomplish: gameplay-wise, emotion-wise, whatever is most important - and then prototype, prototype, prototype! The following is a game description from a design document I put together in December 2013:
"Astronaut - free-floating through space, the player must use special objects (mirrors) to warp the universe around them in order to return to their home planet and see their family."
This totally unrelated idea (combined with various elements from some of my other sci-fi concepts) would provide the backbone for the Observatorium with respect to story, setting and gameplay. Using an older first person demo I made as a a starting point, I began prototyping this game idea earlier this year.
The 'Astronaut' Demo
A screenshot from the 'Astronaut' demo that would later become the inspiration for Observatorium: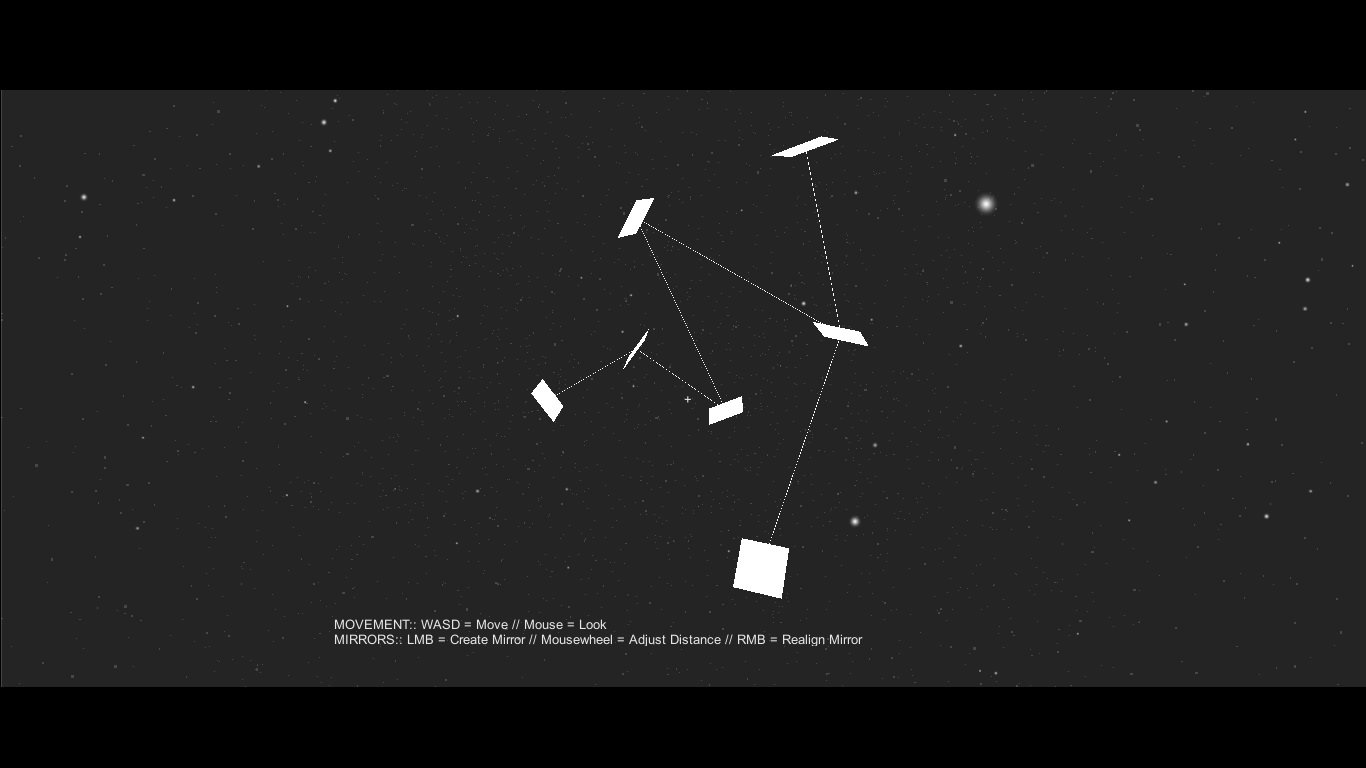 The aim of each level was to align the objects provided (called 'mirrors') to create some sort of formation that would unlock the exit and let you warp to the next area. This was pretty quick to implement once I figured out how to draw lines in 3D space and get the mirrors casting rays towards each other. When I got friends to playtest the initial prototype I learned the following:
(1) Puzzle games in 3D space are difficult to make: especially if you are free floating!
(2) Framing is an issue. Presentation of important puzzle elements is vital. Just think of how cleverly Portal leads your eye through the important elements when you first enter a room
(3) The gameplay seemed quite abstract and arbitrary and I felt like I would need alot of visual polish to really emphasise what was happening. I didn't want to spend alot of time on this ahead of actually proving the gameplay.
(4) Depth was a problem - i.e. it was hard to tell where an element was relative to your player/camera and how near/far you were from certain objects. The free-floating nature exacerbated the problem.
(5) Initial playtests highlighted alot of confusion about just what exactly was going on
A little dismayed by this, I sat with several pages of notes from my playtest wondering how to solve all of the problems at once. Some thoughts occurred:
(1) I really like sci-fi books, games and films - I definitely want to make more games like this
(2) I really like the books of Ray Bradbury - particularly how his earth-bound works feel space-like
(3) Can I solve all of my gameplay problems by making the game in 2D rather than 3D?
(4) If I take this astronaut gameplay down to earth, could I connect space and nature?
(5) Could I make an earth-bound game that feels like it's set in space?
Then I had a eureka moment: so at the start of May 2014 I began working on Observatorium and by the end of July 2014 I had a fully formed prototype I was excited to show to the public. A screenshot from this demo is shown below: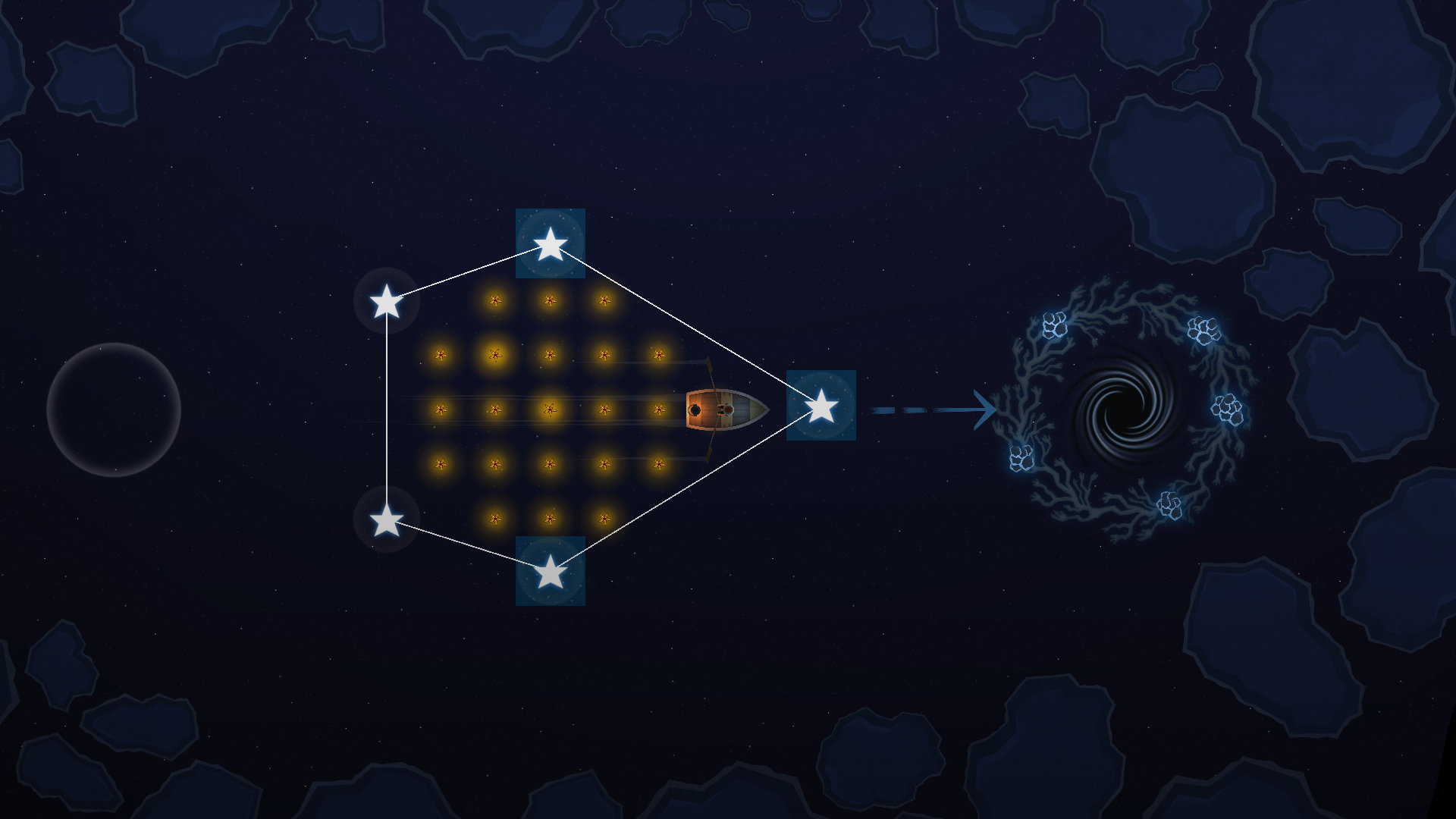 Next Time
In part 2 of this series, I will talk more about the early Observatorium demos and how I evolved the basic gameplay into something more engaging.
Any comments/feedback, please post below and I will try and respond.
Thanks for reading!
Clive Lawrence
The Man Who Flew Away